WHATSAPP TRANSFER SOLUTION
Mobitrix develops simple-yet-powerful software that manages your device data and brings convenience to your life.
Mobitrix WhatsApp Transfer
Transfer

Transfer WhatsApp Data

Instantly transfer your WhatsApp chats between Android and iPhone, including all data types (Image, video, attachments, and etc.)

Backup

Backup to PC

Back up all chat history to local PC. iCloud and Google Drive's storage won't be a hindrance anymore. Your data remains untouched and your privacy is secured.

Restore

Restore to Any Phone

Restore your back up to any phone, support any data types, move your data anytime. Provide higher security level for Personal and WhatsApp Business.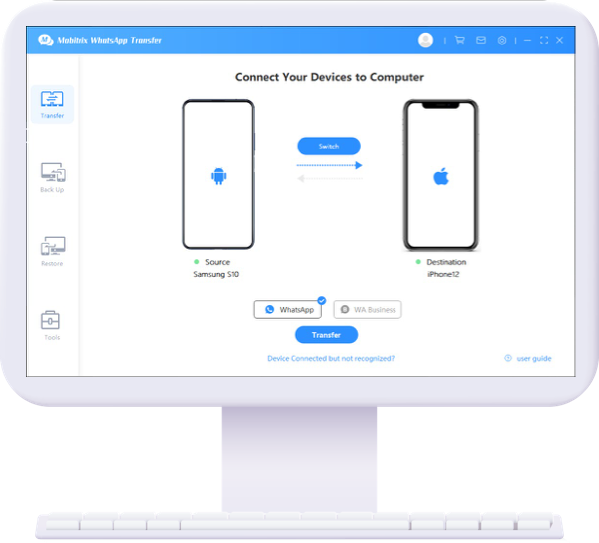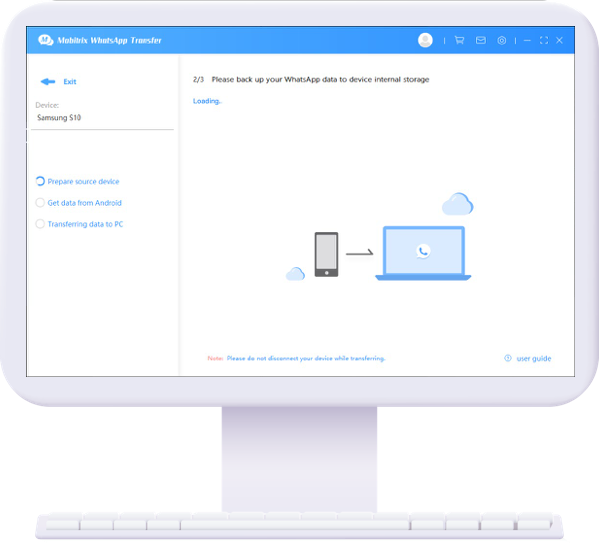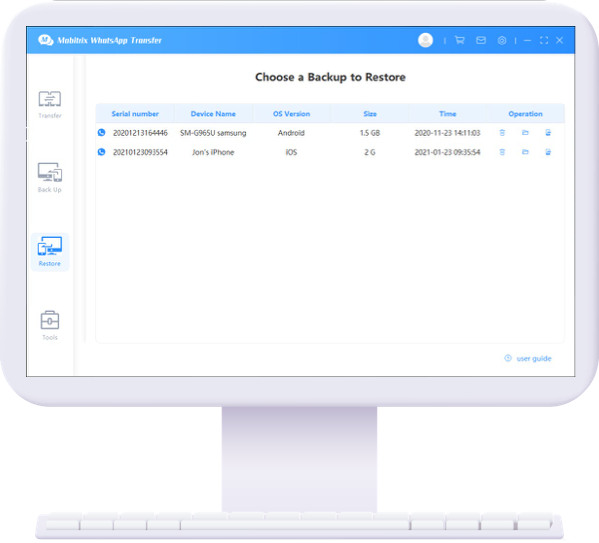 What Makes It so Difficult to Transfer Between iPhone and Android?
WhatsApp stored your data in different types. Android and iOS are two major platforms and they almost split all mobile device users to two allies — with more restrictions and limitations to each others.
iCloud and Google Drive have an barrier when moving your data across because these two cloud servers design & code in different logic fundamentally.
WhatsApp's end-to-end encryption is another factor that makes transferring process so complicate. WhatsApp users love it because this end-to-end encryption protect our privacy but hate it when switching to a new phone and want to keep all the memories.
Third-party tools are the only solution to the transmission of whatsapp. Mobitrix believes your privacy always the priority.
Your Privacy Matters
We take your privacy very seriously and understand how important it is to you! For more information, please visit our Data Privacy page.
DATA PRIVACY INFORMATION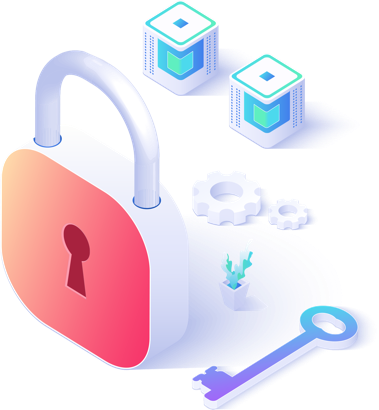 What Our Users Say About Us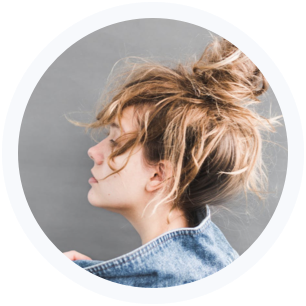 Ellen
2021-05-12
I've searched Google for a long time but there is no free solution, Mobitrix is the cheapest and most useful WhatsApp transfer software! Secure. I care about my privacy and satisfied so far. It helps me to keep so many important messages. So appreciated!

George
2021-05-06
Mobitrix is an unbeatable product for the management of smartphones, particularly for the people who are regularly upgrading or switching their smartphones to the different operating systems to transfer the contents. It deserves five stars as it performs the transfer of data across the phones without any glitches. Must for smartphone users.

Brian
2021-05-17
I've tried and paid for about 3 similar tools to copy all my chat history from my Samsung s10 to iPhone 12 but it ends up not working at all. Honestly, Mobitrix is the best solution in the market for me. It finally solved my problem and now I have all WhatsApp chats, years of work conversations, my whole life on new phone!
Related Topics