How to Unlock Disabled iPhone (Connect to iTunes) in 2021
Apple products have a great everyday usage and people tend to rely on this technology quite often. However, if the device gets locked or disabled for some reason, it can be a huge hassle. If the Apple device or iPhone is disabled and showing the message "Connect to iTunes", then read this article for its solution.
This article will explain the latest solutions and fixes for the "connect with iTunes" issue in the iPhone or any other Apple device and how you can apply these solutions to your respective devices. There are many paid and unpaid methods of fixing this issue. This article will cover both.
1.Solve the problem via iTunes
This is the most common and discussed the method of solving any issue with Apple devices. iTunes has a backup and restoration method for the Apple devices in case the device is disabled or locked due to any reason. You can apply this solution by iTunes if you remember your Apple ID and password.
To apply this fix, do the following steps,
Step 1 : Launch the latest version of iTunes on your computer. Connect your iPhone with this computer as well. Connect the iPhone with iTunes.
Step 2 : After the connection is successful, do the following steps,
For iPod touch (7th generation), iPhone 7, or iPhone 7 Plus: Press and hold the Top (or Side) and Volume Down buttons at the same time. Make sure that you keep holding them until you see the recovery-mode screen.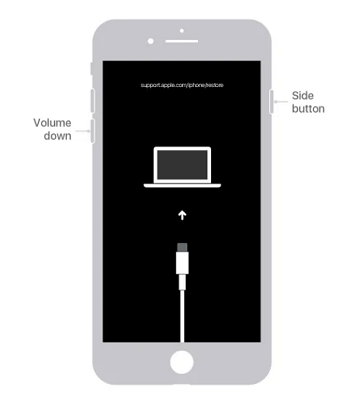 For iPhone 8 or later: Press and quickly release the Volume Up button. Press and quickly release the Volume Down button. Then, press and hold the Side button. Make sure that you press and hold the side button until you see the recovery-mode screen.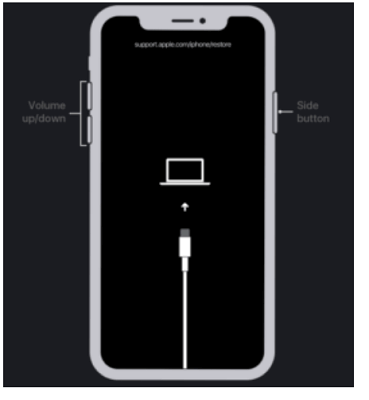 Step 3 : As you will see the recovery screen on the system, you will be able to see a restore button as well. Click Restore.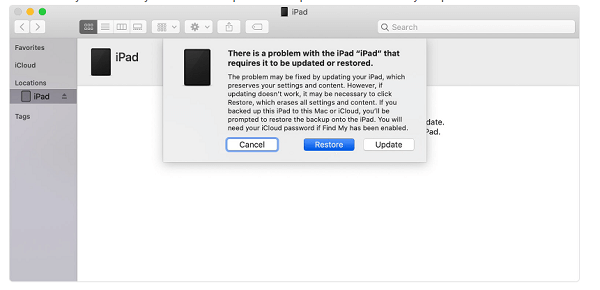 Disadvantages:
1. In this method, one of the drawbacks is that your previous data on the Apple device cannot be retained. It is deleted with the restore.
2. The other problem is that iTunes does not always recognize the device. Sometimes, they have an issue with device recognition and the whole process halts there.
3. iTunes is not a very user-friendly application tool. People prefer to look for alternatives because of its difficult buttons and unfriendly user interface.
4. It takes a long time in the entire file restoration process.
2.Solve the problem with Mobitrix LockAway
Forgetting the iPhone's credentials is a tedious task and can be a head-scratcher for anyone. Having to connect to iTunes and logging in to the iCloud to access the device's location, all require some knowledge of the Apple ID or password.
However, if you remembered those things, you would not be on this page in the first place. So, if you do not remember any of those things and want access to your device, then the answer to your issue is Mobitrix LockAway. It will ensure that no damage is caused to your system's firmware.
Mobitrix LockAway supports all iOS devices and is compatible with all the systems. It can solve plenty of other issues as well, of course, including the connect with iTunes issue of iPhone. It comes with a very easy and friendly user interface, unlike the typical iTunes interface.
To solve the issue using Mobitrix LockAway, do the following steps,
Step 1 : Download and install Mobitrix LockAway from the official website. After successfully downloading and installing it, launch it.
Step 2 : In the launch screen, select "Unlock Screen Passcode" mode from the available options.
Step 3 : You will need a lightning cable or a USB for a computer connection with your device. Connect your iPhone with the computer.
Step 4 : The application will automatically recognize the device you have connected with the system using the USB cable. In the available options, Click Unlock iOS Screen and then follow the next instructions.
Step 6 : Activate the DFU mode as instructed on the screen by the application. Proceed with the further instructions as well, they are simple to follow.
Step 7 : Provide your iPhone model and other information and download the firmware by following the instructions on the launcher. Click on the Download button to start the download of the firmware according to your iPhone's model and information.
Make sure you enter the correct information here.
Step 8 : Select the option Unlock Now and Type the confirmation code as shown on the screen.
This will successfully unlock your iPhone and you will have complete access to your device once again.
Step 9 : If for some reason you are unable to log in to the device or are unsatisfied with the results, then click on Try again to reinitiate the process. This time the iPhone will surely unlock.
Advantages:
This is a very effective and efficient way to unlock any iOS device with almost any issue. Connect to iTunes being one of them. This method has the following main advantages,
1. Easily brings back your device to life in a few clicks and simple steps.
2. It does not involve any use of iTunes and its hassling interface.
3. It is a very stable fix. It lasts for a long time.
4. It is an extremely user-friendly application and interface.
5. It recognizes any device in a few seconds.
3.Solve the Problem via iCloud
This is one of the most used methods of fixing iPhones any other Apple devices when they encounter any kind of issues with logging in or accessing data. It simply searches for the device's location using iCloud and removes its data.
Although this method works, the user needs to have their Apple ID and password to log in to the iCloud. If you do not have any access to the iCloud then you can contact the previous owner of the device and request them to log in to the iCloud for you.
To use this method, do these following steps,
Step 1 : Go to the official website of iCloud.com. Search the sign-in portal and use your email id and password to sign into the iCloud. As you sign in, search for the Find iPhone icon. Click on Find iPhone.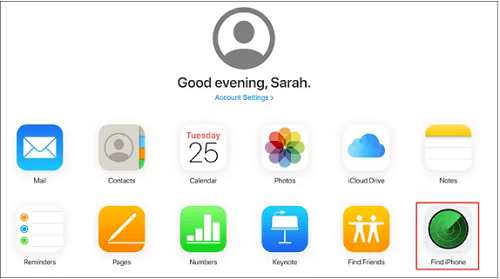 Step 2 : Next, you will have to click on All Devices.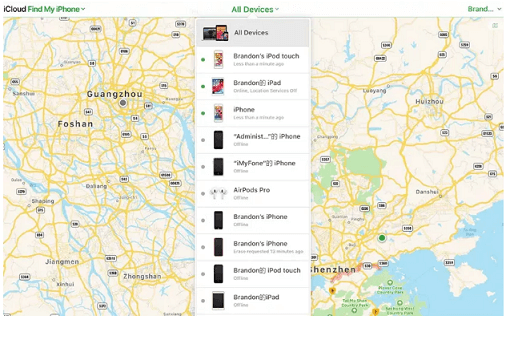 Step 3 : In the devices, choose your iPhone.
Step 4 : In the available options, choose Erase Phone. This will remove the data on your phone and the issue related to the sign-in or iTunes as well.

Now you may use the help of a setup assistant to set up the device once again. In this case, as you set up the device again the iOS will offer you the choice of using your previous backup to load the previous data on your device. It is your choice whether you avail the option of restoring your device.
If you restore the device or set it up again as brand new, set up the device passcode again. This time make sure that you set a passcode that you will remember.
Although this is a working method of solving the issue it requires you to have knowledge of your Apple ID and password. Or it needs you to have access to the previous owner of the device in order to erase it from iCloud. This is another issue on top of the issue you are already encountering.
4.Solve the Problem using Siri (iOS 8 – iOS 11)
It is unusual to unlock an Apple device without using the help of a computer or iTunes. Well, such a solution exists and you might as well give it a try if any of the above solutions were not to your liking.
This is possible through using Siri. The restriction in this fix is that the solution only works for the iOS 8 and iOS 11 devices. It will not work for any other device. However, if your device has this software, then this solution is for you.
To apply this solution, you have to do the following steps,
Step 1 : In your iPhone, Activate Siri . You can do this by simply asking, "Hey Sir, can you tell me the time?" Or anything similar. It is your choice. After you ask what time is it. Then tap on the Clock icon to start the process of recovery.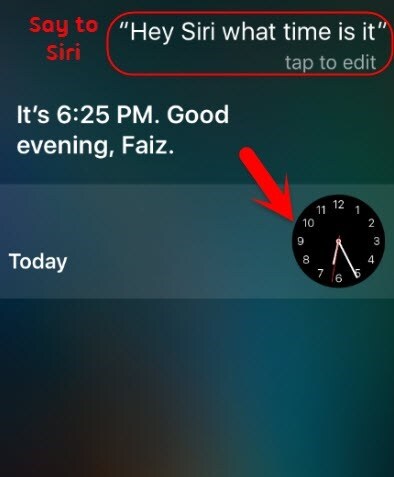 Step 2 : Then you have to visit the World Clock then choose to add another clock option.
Step 3 : In the next screen, you will type anything you want and then tap on the " Select all " option.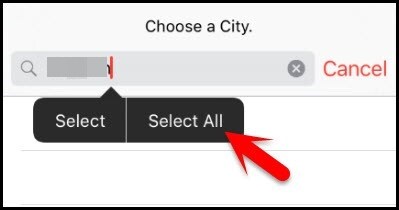 Step 4 : Then again, you will be given many options to choose from, among these options tap on the " Share " option.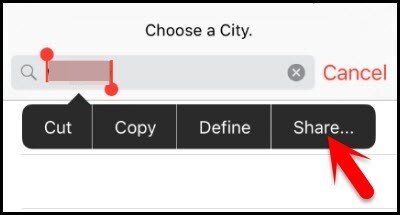 Step 5 : Next you will be taken to another window on the iPhone where you will be given many options of sharing like email notes and messages etc. Among these options, you have to Select the Message icon to continue.
Step 6 : In the "To" field or where you are sending the message, type anything you want or a random number or contact and then on the keyboard tap the return button.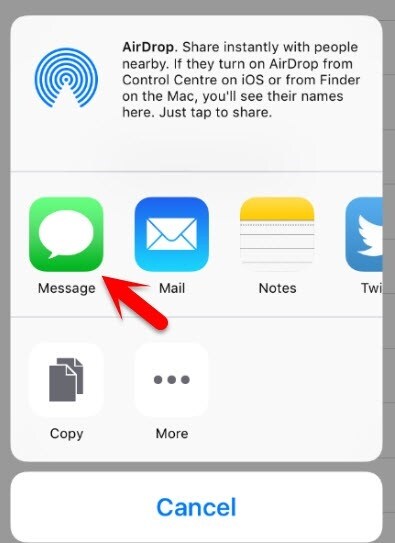 Step 7 : Now the highlighted text has converted to green color. Select this text and click on the plus icon (+).
Step 8 : Next you will have to tap on the Create New Contact .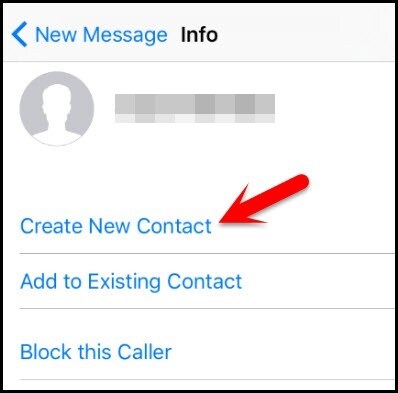 Step 9 : Further you will have to choose the option, Choose to Add Photo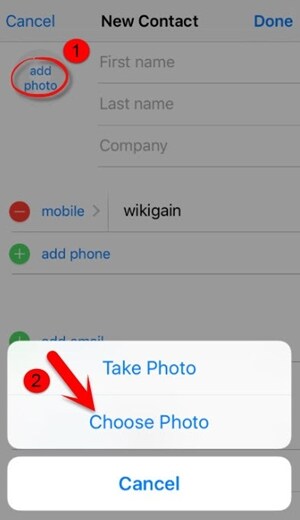 Step 10: This will take you to the Photos or phone Gallery. From here you can open any album. Open any album of your choice and exit the gallery by pressing the home button instead of choosing any picture.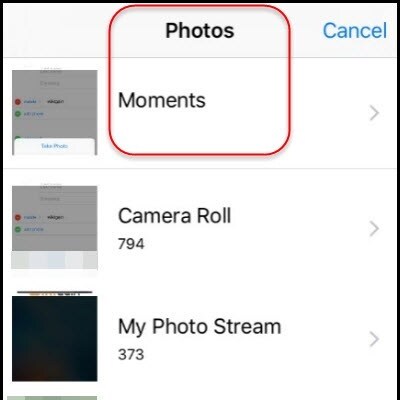 Step 11: This will take you to the iPhone's home screen and hence you can easily access your phone and all of its features.
This is not a solution per se but more of a loophole in the iPhone's security features. It is a hack to get into your phone but not a way of fixing the issue in the new versions of the iPhone. Hence it is not the most efficient fix to this problem.
5.Turn to Professional Help
If none of the aforementioned strategies have worked for you then what you'll be able to do is that you can simply evoke professional help to resolve your problem. The above resolutions cover most of the problems and their solutions relating to the iPhone being disabled due to iTunes or any other issue.
If the issue you're encountering isn't from any of the above-mentioned issues, then the most effective solution for you would be to take your issue up to Apple support or discuss it within the Apple support communities that typically cover a large variety of problem sets and solutions relating to Apple devices.
1. Contact Apple Support
Apple Support is a highly sensitive client service company and encompasses a nice name whenever it involves resolving the issues that Apple customers encounter with Apple products.
To contact Apple Support, what you will have to do is to visit their official support website and contact them through phone to discuss your problem. To try this specific solution, open this link.
Hopefully, Apple support people are able to solve the issue and the Apple device is unbarred successfully.
2. Discuss in Apple Support Communities
Another solution that can be tried if nothing else works, is that you simply take your issue to the Apple Support Community. Many folks discuss their Apple-related queries in this forum and people who have already resolved that issue present them with a resolution.
These communities encompass a large variety of problems and most of the people realize their issues and solutions by solely looking at the already created issues rather than making new ones.
However, the difficulty with this solution is that it usually takes days or even weeks for somebody to browse and answer your query. There's no set limit of time and assurance as to when you will get a response.
Summary
Now its time to give the solutions above a shot! As you have read, there are different ways of fixing the iPhone disable from connecting to iTunes.
Some are easy to follow, while others might not even work or have certain requirements attached to them that you might not be able to fulfill. What's more, they take too much time.
On the other hand, LockAway is a professional tool specially designed to solve this problem. It takes very little time and most importantly, gets the job done by being more user friendly than iTunes.