684 Download today | 991083 all time
PERFIX- FIX ALL iOS SYSTEM ISSUES
Easiest Tool to Repair Apple Devices at Home Without Data Losing.
Repair 160+ iOS/iPadOS/tvOS system problems.
No iTunes needed.
Avoid those expensive labor/repair fees on local stores.
1-Click to Enter/Exit Recovery Mode for free.
Support all iOS system versions including the latest iOS 15 & iPhone 13 series.
Easily Fix 99% iOS Software Issues While Keeping All Your Data
Mobitrix Perfix can help you to fix the issues on the checklist below. Therefore, if you are experiencing any of these issue on your Apple device, we highly recommend you try out Perfix before heading to local store. Step away from those ridiculous charge and save your time.
Standard Repair
Need to fix problems but don't want to lose data? We feel you! With Standard Repair, you can fix common issues, like black screen, not charging, won't turn on, etc., while keeping all data on your device intact.
Keep all the original data of your device.
The repairing normally takes only 30~60 minutes.
Easiest solution and designed for everyone regardless of the tech background.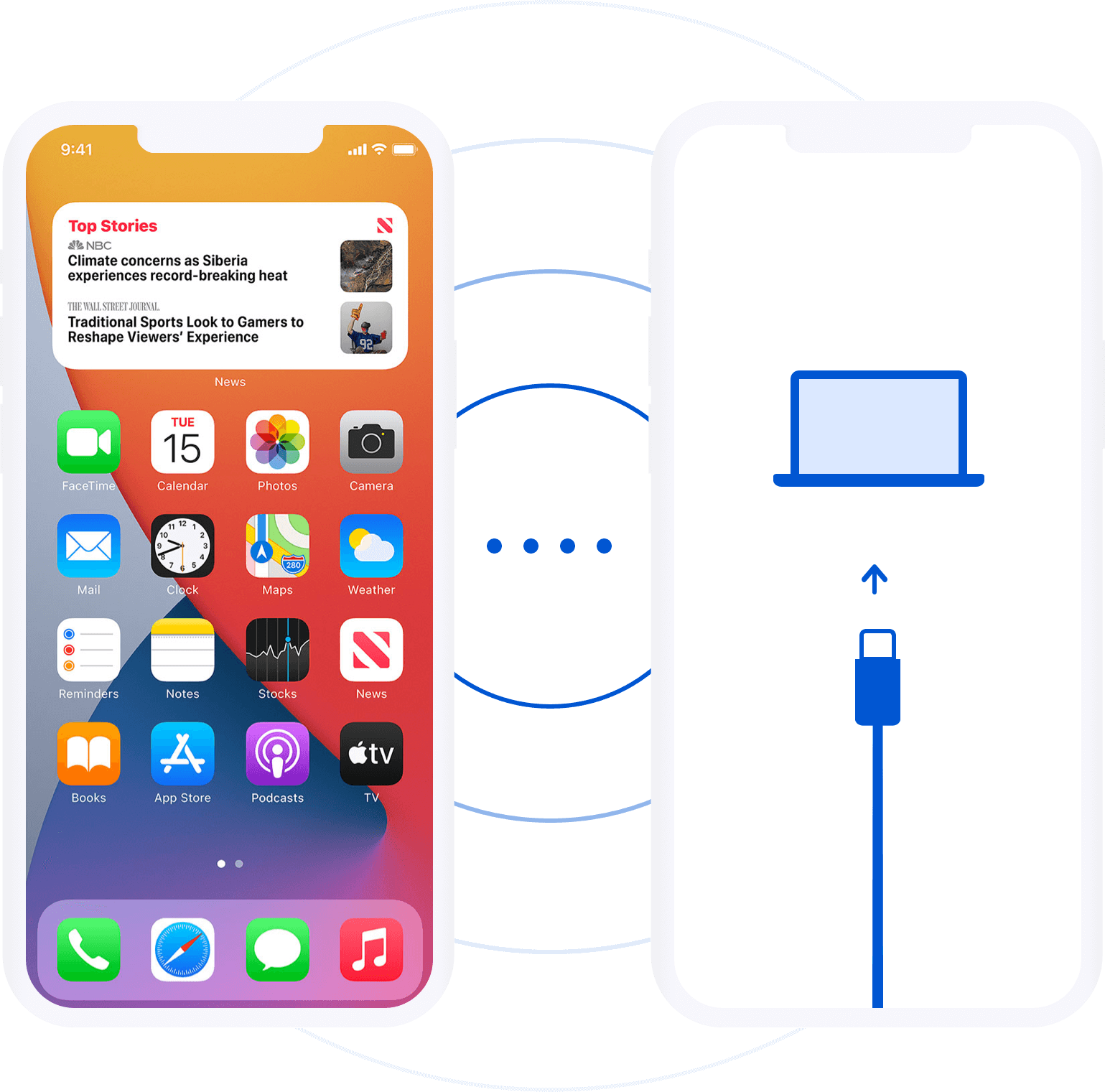 Enter/Exit iPhone Recovery Mode with 1 Click
Regardless of the method used to fix iOS system problems, most likely, you will need to enter recovery mode first.
However, entering Recovery Mode is not easy and many iPhone users never know this build-in function by Apple. Perfix now provides a 1-click solution and it's totally free!
What Our Users Say About Us
Been using iPhone since iPhone 4. I still remember how impressive when I first got it. Absolutely a phone for next gen. Cannot believe it's already 10 years. Never switch other bands and got so many photos, chat history, account info on my iPhone. For this reason, I am little nervous for every new update launched and it prove I should have that feeling. Last week after I updated to 14.6, I cannot turn on my phone. No phone was detected by iTunes. I did a lot of research and many told that I need to factory reset it and no way to keep my data. I am so glad that I found Perfix, clear instruction and great price. I follow it step by step and finally
The reason why I used it is because Perfix has money back guarantee, but I considered it as a great product and earn my solid 5 stars because of the simplicity. I don't have sufficient background on fixing my phone or laptop but it is really expensive to get it fixed now when having any troubles on my phone or laptop. I paid $140 for fixing the "apple logo" trouble few months ago and I think Perfix just doing the same thing with way cheaper price and detailed instructions.
During the pandemic, it is so difficult and so expensive when having "little" problem on my iPhone. I rather go to apple store if I don't have to wait for 2 weeks shipping/diagnostic time. Who's gonna live without a cell phone for 2 weeks? I don't trust the local store either because I don't want to pick a random store to test their ethics. It is great to know Pexfix care about the privacy and security like I do after reading their Q&A. Fix my iPhone issue perfectly and save a lot of my time.
Why Choose PerFix
Perfix is built with advanced technologies to ensure you get the most simple, smart, and secure solution. Also, you're guaranteed with a 100% worry-free purchasing and using experience.
Simplest Solution
You don't have to be an expert to get your apple devices fixed, because we do the difficult part for you. All you need to do is follow the step-by-step instructions and click. Things might be done a lot easier than you think!
Much Lower Cost
We offer the most competitive price across the industry and multiple payment options. You have the flexibility to choose how you want to pay.
Easy to Use
You don't have to be an expert to use Perfix because it is designed for all users. Simple clicks and get all locks passed.
100% Secure Your Privacy
The privacy is always the priority. By stand with Perfix, we commit to provide your 100% protection of your personal data.
What Else You May Want to Know
Perfix is built with advanced technologies to ensure you get the most simple, smart, and secure solution. Also, you're guaranteed with a 100% worry-free purchasing and using experience.
Perfix is a professional repair tool targeting all Apple devices issues, either caused by the system or the software. If the issues are not caused by the device hardware, we normally have 95% success rate based on our previous statistic.
Perfix has two different repair methods, Standard and Advanced repair. You won't lose any data at Standard Repair mode. However, the Advanced Repair will reset your iPhone (same as a factory reset).
Standard Repair works perfectly and can fix ~90% of iOS issues. We highly recommend that you first try Standard Repair regardless of the type of the issues. If it is not working, you may want to try Advanced Repair.
iTunes Restore is to restore the iPhone/iPad/iPod to factory settings. It also can be used to repair iOS but comes with a high failure rate, data loss, and unpredicted error code.
Perfix has eliminates some flaws and enhance performance during the iOS system/software repairing. Perfix has two modes to fulfill the demands for users having different purposes. It is the simplest solution in the market with reliability and security. Additionally, Perfix has added more unique features that iTunes doesn't have to protect the data and device.
You can use "Repair iTunes" and "One-click Recovery/Normal Mode" freely on trial version. The rest of the features are only available for paid users.
Serving Millions of Users