Mobitrix LockAway
-Bypass iCloud Activation Lock
Fast remove iCloud activation lock without password/Apple ID
Turn off Find My iPhone/iPad/iPod touch without password
Unlock Apple ID without password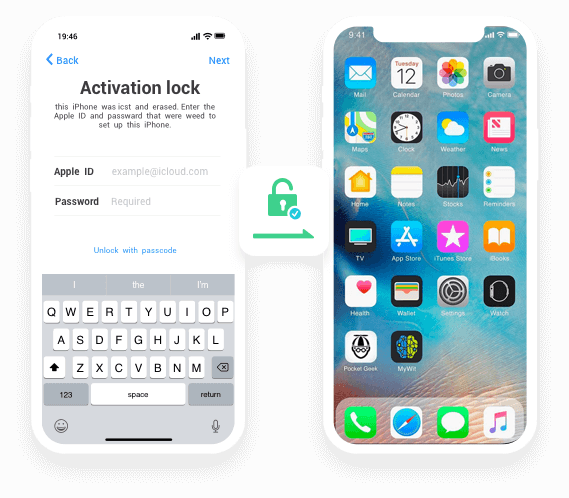 The
Incredible Benefits

After Successful Activation Lock Removal
Free to log in with a new Apple ID through App Store or iTunes & App Store in Settings to download apps over Wi-Fi.
Freely get into the device again on condition that you don't restart, factory reset or flash the firmware after successful removal.
Fully remove activation lock without previous owner.
Donate iCloud locked iPhone you don't use anymore hassle-free.
Note:
1.After bypassing activation lock with Mobitrix LockAway- Bypass iCloud Activation Lock, the iPhone/iPad/iPod touch will be jailbroken.
2.You can access the iOS device again for daily use except for the function of phone calls, cellular and iCloud of your new Apple ID.
3.The activation lock screen will appear again if you upgrade/flash your devices after bypassing. You can use Mobitrix LockAway on the same device for unlimited times before the license expires.
4.For devices with hardware damages including empty MEID, the activation lock screen will appear again if the device restarts after bypassing.
Turn Off

Find My iPhone

Can't turn off Find My iPhone or sign out of iCloud when you forgot Apple ID and password? Let's see what Mobitrix LockAway can do.
You can easily turn off Find My iPhone without password.
Sign out of iCloud without password quickly.
100% successfully remove Apple ID from iPhone/iPad/iPod touch without knowing the previous owner.
Your device will be restored to factory resetings and you can set up as a new one.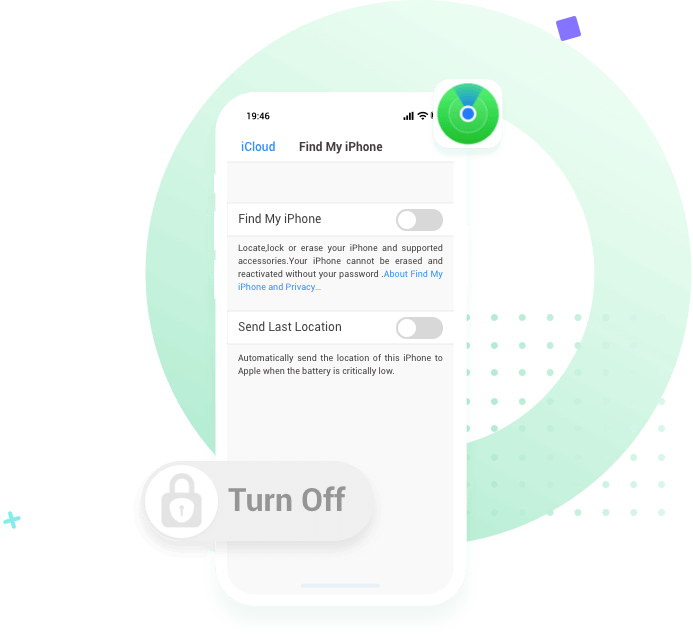 Why Choose LockAway?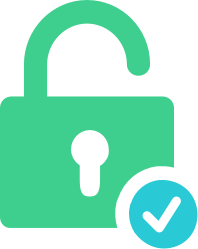 Effective unlock
Bypass various iOS device locks permanently. Support latest iPhone/iPad and most software versions with exclusive technology.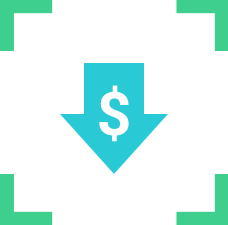 Much Lower Cost
We offer the most competitive price across the industry and multiple payment options. You have the flexibility to choose how you want to pay.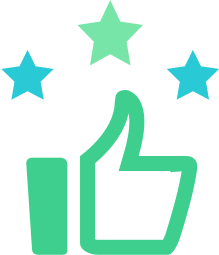 Easy to Use
You don't have to be an expert to use LockAway because it is designed for all users. Simple clicks and get all locks passed.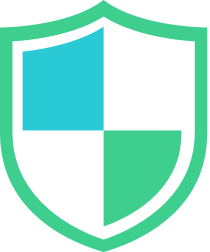 100% Secure Your Privacy
The privacy is always the priority. By stand with LockAway, we commit to provide your 100% protection of your personal data.
What Our Users Say About Us
LockAway is definitely the lifesaver! My nephew is 9 years old and accidentally changed my password and forgot the passcode. I tried to guess as much as we can but none of them work. So I started to Google for the solutions. After 3 hours of searching and trying multiple tools, luckily, I found LockAway. I just follow the software's instructions which were so easy and clear. Taking about 30 minutes and I finally see my sweet home screen! 5 stars for sure!
I bought a used iPhone X from someone on Facebook and everything looks great when I check it. However, after I factory reset this iPhone, I was stuck on the stating and showed "activation lock'' for no reason. I contacted the seller and get no response at all. Then I went to a local repair store but I have been told it may cause $130 plus 1-week waiting, which was so radicular to me, the price and the time! With LockAway, I did it by myself for about 40 mins and only cost me $40! You need to try it if you have the same issue.
I'm sure many people have the same problem as me --- download some app using friends apple account because of the price or region restriction. But Apple is just so annoying like keeps asking me to enter the password for some Apps I don't even know. I just hate the pop-up and always want to remove it completely. Many solutions on Google are just wasting my time until I found LockAway. I used the Apple ID bypass function to remove the pop-up in 20 mins! Furthermore, I like the UI and it is so easy to use. This is a must-have tool for me as an iPhone user!
Compatibility
Compatibility Info
Remove iCloud Activation Lock
Turn Off Find My iPhone
Supported Operating System
Supported Devices
iPhone 5s-iPhone X
Supported iOS
iOS 12.0 - 14.5