1-Click Change iPhone Location to Anywhere
Simulate GPS Movement with Customized Speed
GPS Joystick Mode on iOS
Spoof GPS Locations for 5 Phones at Once
Compatible with LBS Games & Apps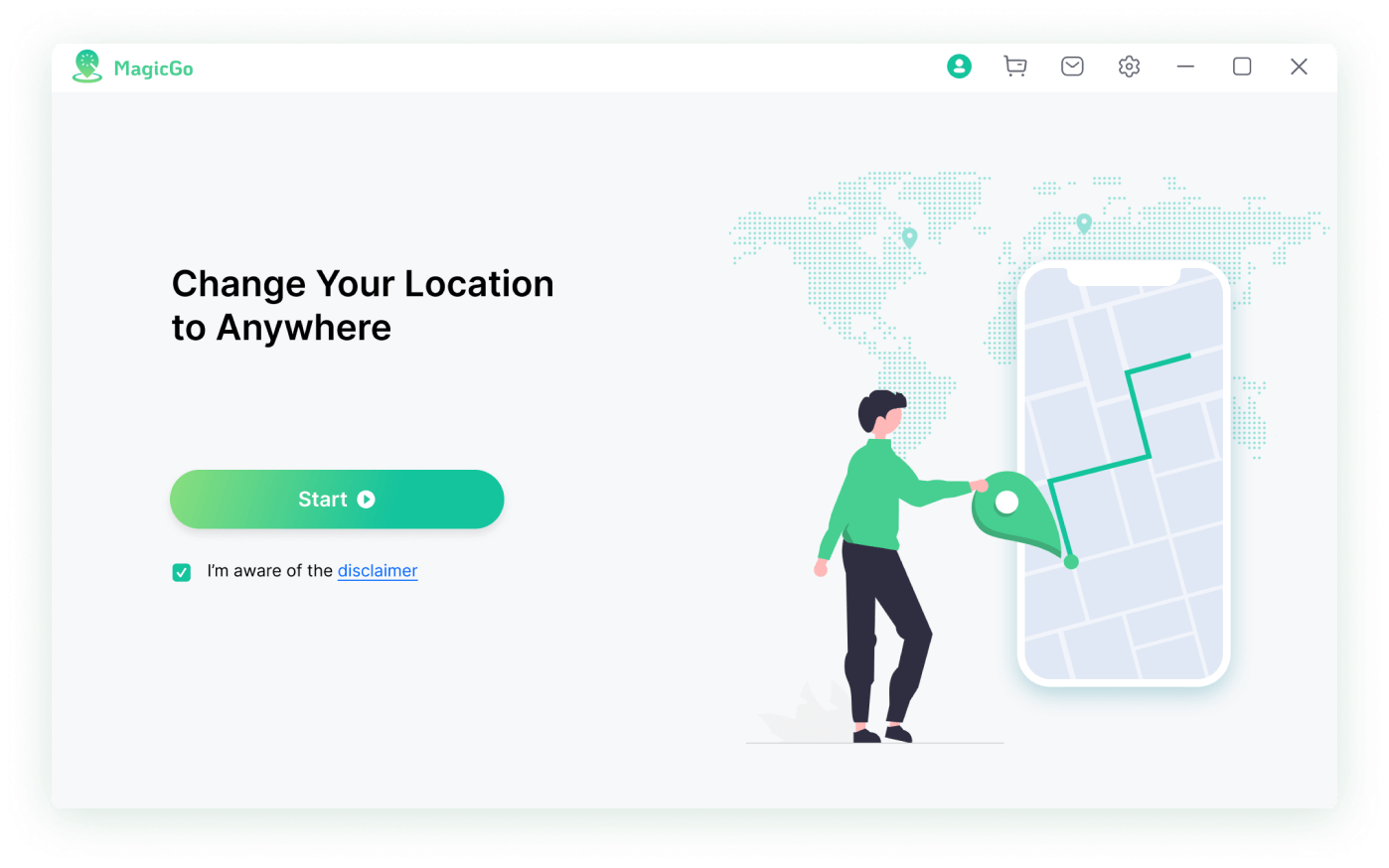 Enjoy the 4 Major Features of MagicGo
Two-spot Mode
Simulate GPS movement at a customized speed. This is useful when your location-based game requires you to go outdoors but you just want to stay at home.
Multi-spot Mode
Choose more than one location on the map with MagicGo and your GPS location will be moving in planned route.
GPS Location Mode
Change your GPS location into your desired one with MagicGo, and share it on your social media to impress your friends.
Joystick Mode
Manage your movement direction with GPS Joystick, and thus improve your gaming experience.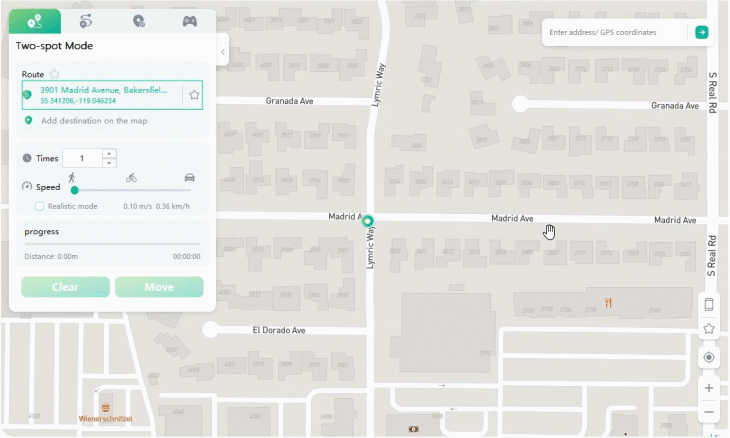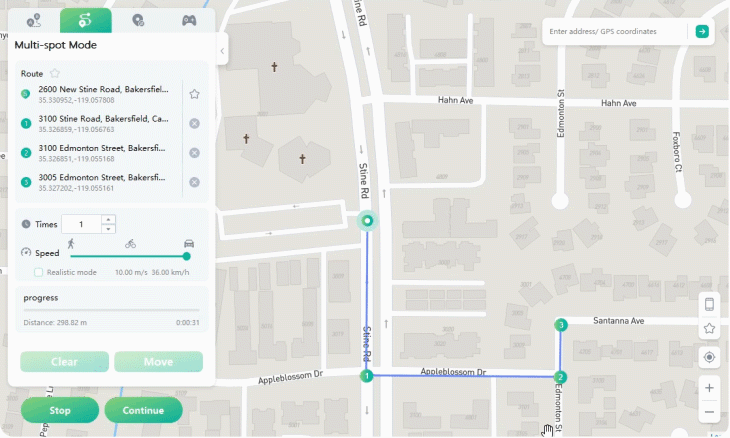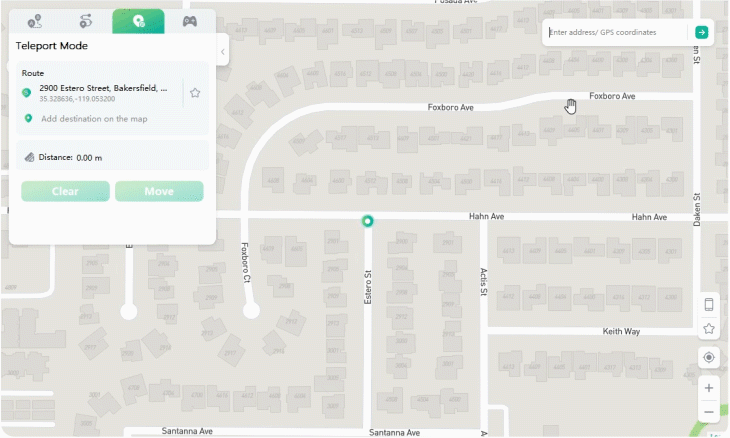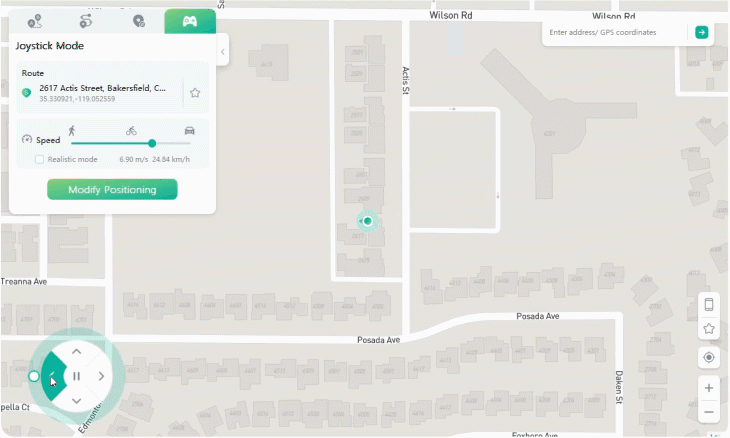 Change GPS Location on iOS Device in 1 Click
MagicGo can change your location in one click when you want to share some cool locations with friends on social platform,fake your location on map to prevent from being tracked, and reach geo-specific services on Location-based apps.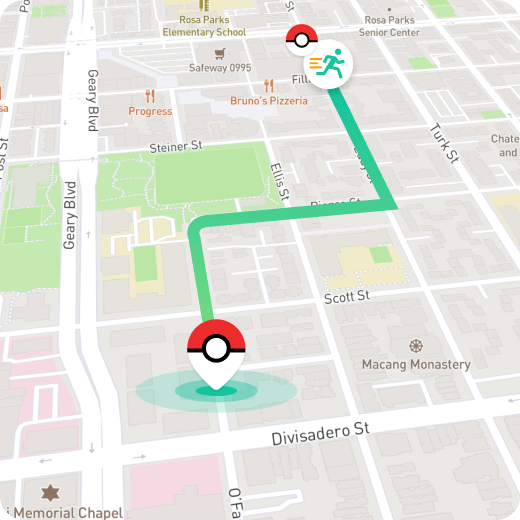 Access geo-specific services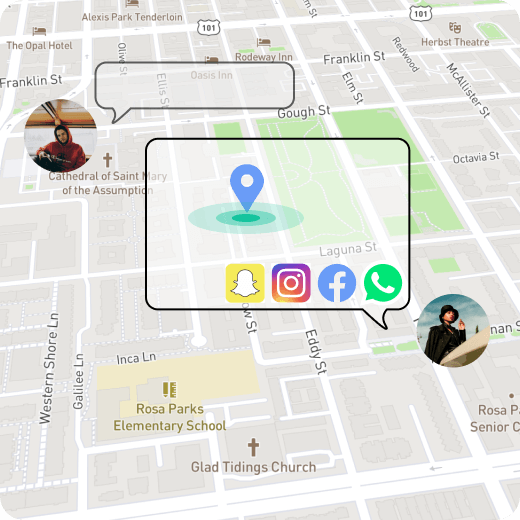 Share virtual location on social platform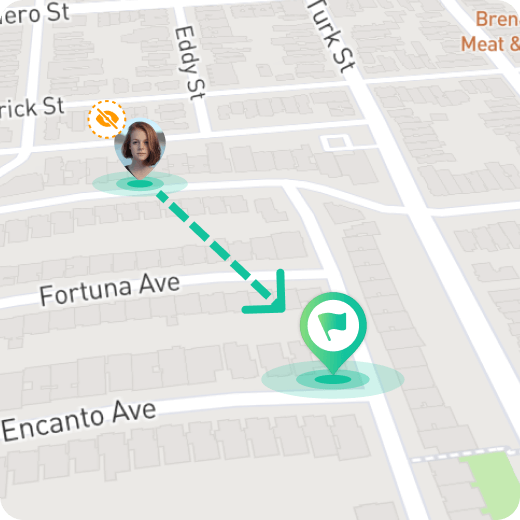 Hide location on iOS device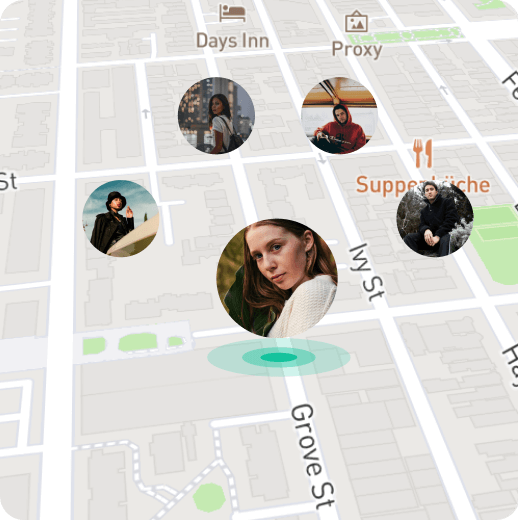 Mock location on dating apps
More Advanced Features Are Available
Cooldown Timer
The countdown prompts you not to change iPhone location too frequently.
Joystick Movement
Change the direction of movement at any time.
Zoom Map In/Out
Enlarge the map to better plan the route. Just click the zoom icon in the lower-right corner of the map.
Historical Records
Automatically save the address you have ever searched, even record the specific time.
Adjustable Moving Speed
By dragging the speed bar, you can set the speed of GPS movement from 1m/s to 3.6km/h.
Search Specific Location
Enter the address or GPS coordinate to get the place you want. The drop-down menus will show more search results.
1-Click Change Your Location on iPhone
Change your iPhone location to anywhere in the world with just 1 click.
Don't Just Take Our Word for It
All comments are sourced from Trustpilot, one of the world's most trusted consumer review site.

Great Software!
"Didn't need to use a VPN anymore even since I bought this app 2 months ago. Highly recommended!"

Really amazed
"I was really amazed about how this app can do for me. It changed my location anywhere I wanted. I got to watch American Horror Story even when I was travelling in Vietnam. Literally the best app to fake my GPS location!"

Easy to use
"Super easy to use! I changed my iPhone 13 location in my social media in a second. "