Using a fake GPS location can help access all the Location-based apps and contents.
The best way is to fake GPS location without jailbreaking.
I have listed all the best and easy methods during my research and shared them here in this tutorial with you.
Are you looking for ways to remain anonymous? Do you want to gain access to services limited to specific regions? Then the best option is to fake GPS location using a VPN. It doesn't matter if you are using an iPhone or an Android device; setting a Fake GPS is pretty simple, and anyone can do it.
In this article, I've outlined step-by-step instructions for you to follow and fake GPS location.
Why Do You Need a Fake GPS Location?
Ever been excited about a show on Netflix and have been curiously waiting for it? Once it is on Netflix, you get to know that it is available only in certain parts of the world, and you won't be able to watch it. This is when using a VPN to change your location can help. By faking your GPS location, you can access games and shows restricted to certain areas.
Another example is EA Mobile's recent rollout of a beta edition of FIFA Mobile for the upcoming season, which was exclusively available in certain regions. Other gamers used VPN services and set their fake location to where the beta version was made accessible to play the game.
Here are the benefits of a fake GPS location:
Provides anonymity by masking your true identity with a fake GPS location.
Users will watch and play games that are only available in certain regions.
Can be used to play PokemonGo.
Useful in several dating apps to get better matches.
Gain early access to updates and more on your devices.
Faking a GPS location is a simple operation. Numerous applications and VPN websites allow users to spoof their GPS location easily. Some individuals try to do it by jailbreaking, which can be extremely difficult and even dangerous.
So read the rest of the article to see what alternative options are better for you. I will outline step-by-step directions to guide you through each phase. Let's get started.
How To Fake GPS Location On iPhone Without Jailbreaking
Mobitrix MagicGo: Fake Your iPhone Location with Just 1 Click
Mobitrix MagicGo is a highly reliable and effective way to fake your GPS location. It has various features such as:
Quick and straightforward
Allows users to fake their location on multiple dating apps to receive better matches
Hides your location on an iOS device
Users can share a virtual location using social media
High reliable as the movements and speed can be customized
Easy navigation can also zoom in and zoom out to pin locations easily
Can save your search history
Pros:
Doesn't require technical expertise to use. Its intuitive UI makes it easy for everyone to use.
As there are no restrictions, it allows users to access it at any location.
Compatible with several applications and websites.
Great option for gaming.
Steps to use Mobitrix MagicGo
Download and launch Mobitrix MagicGo and connect your iPhone to the computer.
Once the connection is established, click on the "Start" option.
Click the "Move" after setting up a location from the map.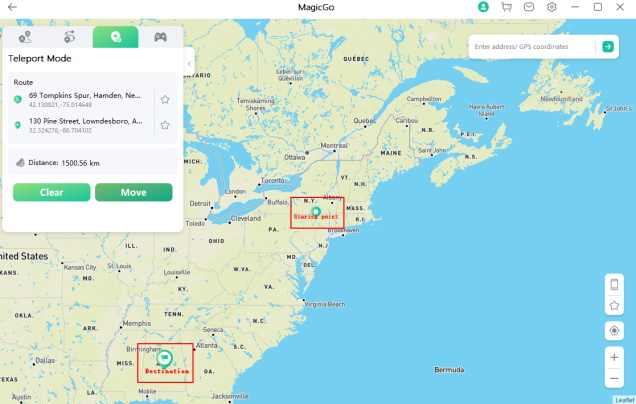 Setting up your Fake GPS is complete. The apps which use your location will be modified to use this fake GPS location
ProtonVPN - Free VPN to Fake GPS Location on iPhone
Over the years, Proton has successfully protected and provided services to millions of registered users. ProtonVPN focuses on offering complete transparency and security to its users. They provide detailed information on which VPNs function and which do not. Users should be aware that even the greatest VPN service has its own set of limitations.
ProtonVPN ensures that its users are not exposed to unsafe protocols, thanks to years of experience. As a result, users can expect high-quality and reliable services. Customer satisfaction is a top priority for ProtonVPN.
Pros:
Using ProtonVPN, one can easily set up a fake GPS location.
Unlike other alternatives, ProtonVPN doesn't require its users to download desktop software.
It is transparent and is highly reliable.
Cons:
One of the major drawbacks of ProtonVPN is that the synchronization of movements with certain games and virtual locations is limited. So, it is pretty complicated with games like PokemonGo.
If you are trying to connect ProtonVPN on an iOS device, then follow the steps outlined below:
Sign up for a ProtonVPN account by setting a username and password. Users are required to provide their email addresses.
Download the free ProtonVPN app from the Apple Store.
Finally, log into your account, and then you are required to connect to a server to get started.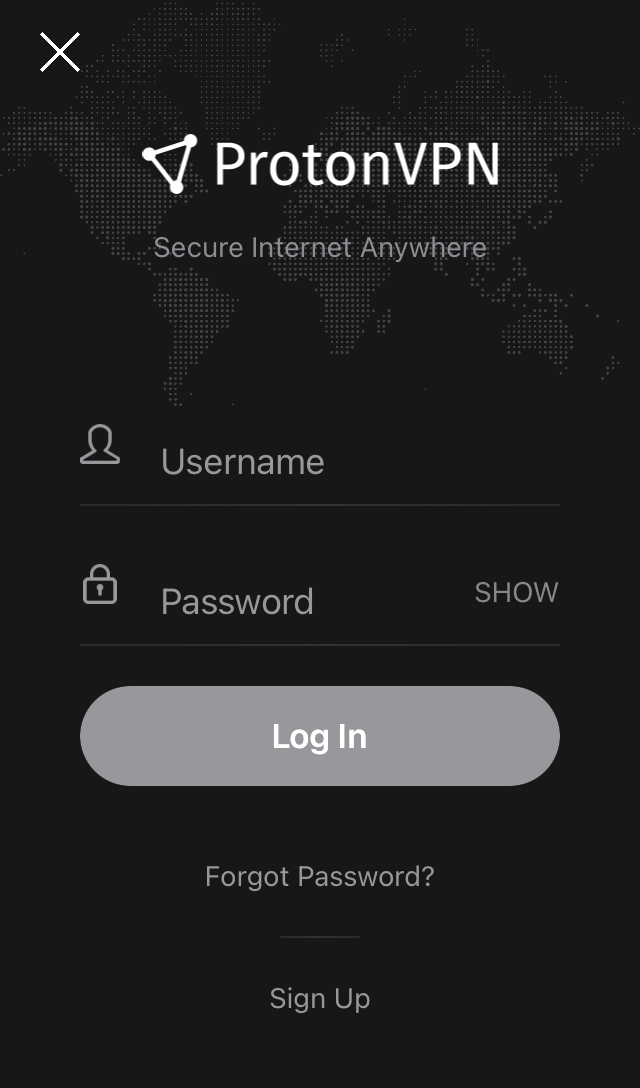 Fake iPhone Location with iPokeGo
The iPokeGo software was created exclusively for playing games like PokemonGo. It has many features that make gaming and accessing other exclusive shows easy.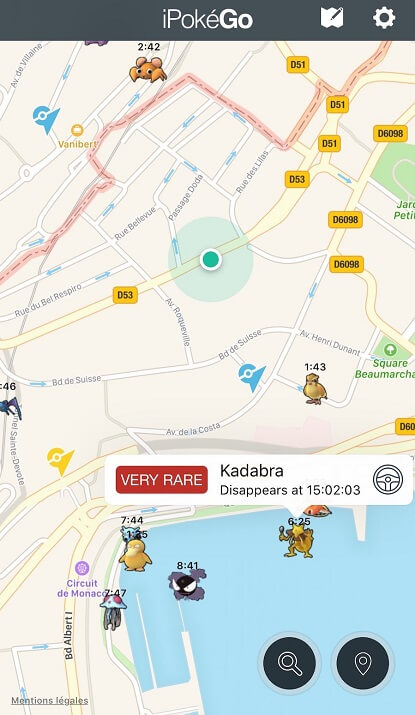 Pros:
Doesn't require any technical expertise
Doesn't require users to use computers
Works fine without jailbreaking the device
Cons:
Your account may get banned quickly
To gain access to better features, users must upgrade to a paid version
How to Fake GPS Location on Android
First, users need to download a fake GPS app and then enable the right settings and modes to work. You can fake your GPS location on Android for free by following the steps outlined below:
Enable the right settings
The first step is to enable the developer options. To get started, first open the "Settings" option on your phone
Look for the "About Phone" option. Click on that option once you've found it.
Find the "Software Information" option, and you'll be directed to the next menu.
The next step is to find the "Build Number" option and consecutively tap on that option to activate the developer mode.
You are required to input your phone's unlock code after the seventh tap to enable the developer mode. You'll be notified at the bottom of the screen.
Activate the mock settings
Now that you've enabled the developer mode, you'll find a specific option down below. So as your first step, click on the "Developer" option.
The next step is to click on the Select "Mock Location App"
Select the app you want to spoof your GPS location with for the next step.
Once you've selected the app, you're required to set your location.
Install Fake GPS App
Install Fake GPS GO location spoofer free on your Android device.
Once the download is completed, open the app and complete the setup prompts by allowing the app to access your device location and the other by agreeing to the advertising terms.
Some Other Apps
Floater App
If you are looking for a GPS spoofing application with a floating feature, then Floater app is the right one. It has a competitive edge over other apps because users cannot switch between the applications to access the features and services. In addition to that, users can simultaneously use other applications while they spoof their location with Floater.
The special features include:
The app provides your location history and also allows you to save your favorite location.
Allows users to save and track locations with ease.
Roots are not necessary to fake locations on the app.
Hola App
You are one click away from faking your location. Hola is the best app in the market through which you can let your friends and family know your location. It allows you to access applications and websites which are limited to specific locations. Using the Hola app, users can access location-based apps and other dating applications with limited access.
The features of the Hola app includes:
It provides easier navigation.
It is free of cost and easy to access.
Doesn't require a rooting process for the app to function efficiently.
Allows users to save the location with ease.
There are hundreds of websites and applications available on the internet if you want to spoof your GPS location, and finding the right one can be challenging. It has several security problems that might make the entire procedure more difficult. Go over the guide and see what fits your needs, then decide. If you're still stumped, download the Mobitrix MagicGo app for your iPhone. It's simple to do and always works. It is easy to carry out and works every time.