Ever wondered how things will go if you stop sharing locations on your iPhone with your family or friends circle?
I always wondered if there was a way to stop sharing locations on my iPhone. For this, I did thorough research and experimented with different methods.
In this article, you will find the most effective methods to stop sharing location on iPhone with all the details you need to know.
Have you ever planned a surprise for someone but then it got ruined? Yeah, you probably understand my feelings here.
Last week, I got back from my international trip and decided to surprise my friend with a visit. As I reached his home, I came to know he already knew about my plan because he was keeping a check on my location.
That moment I thought if there was a way to stop sharing locations on my iPhone. I did complete research and tried out all the methods.
To help you out, I listed the most comprehensive methods of how to stop sharing location on the iPhone in 5 effective ways.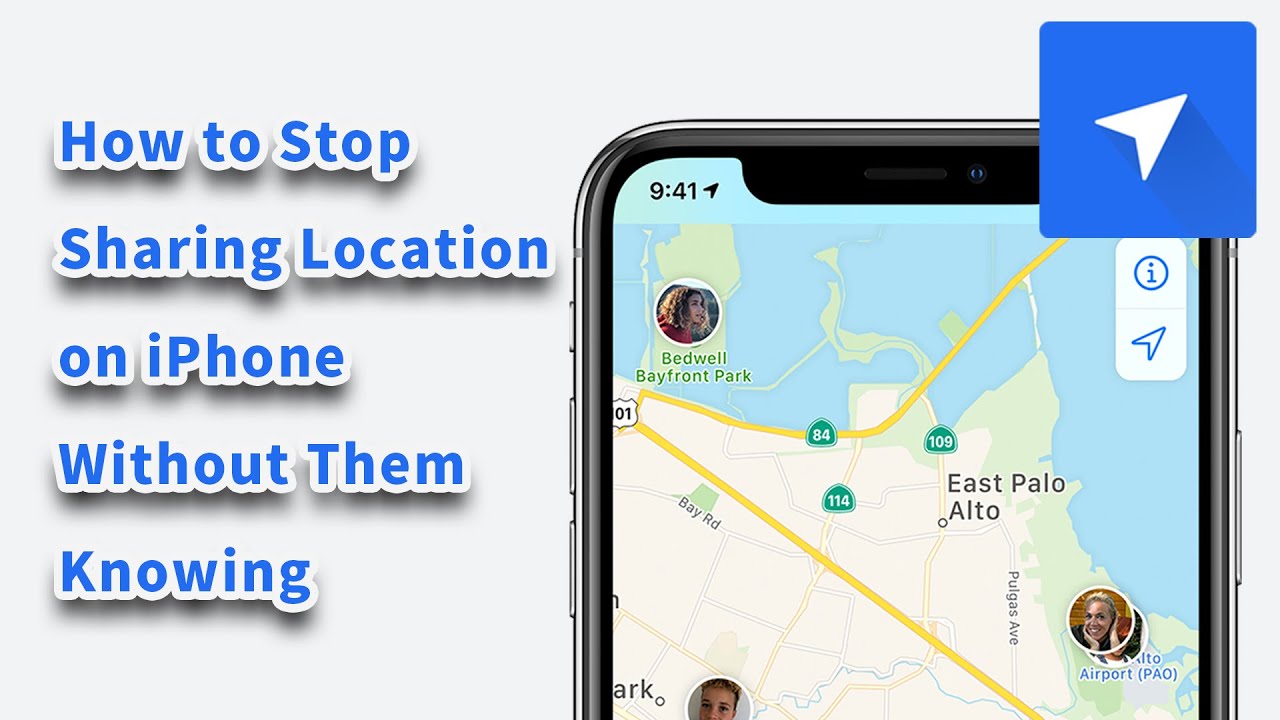 Way 1: How to Stop Sharing My Location on iPhone from Settings (Temporary method)
Do you want to temporarily stop your location because of some reason? This is a great method to try. Before moving to the steps, let's take a look at the pros and cons, so you have a better idea of this method.
Pros
You can easily follow the steps.
Cons
Location-based applications such as maps or weather forecasts will stop working.
People will be notified if you remove them from the list.
Steps
Go to the settings applications.
Open privacy settings.
Select location service.
Click on the toggle switch to turn off the location.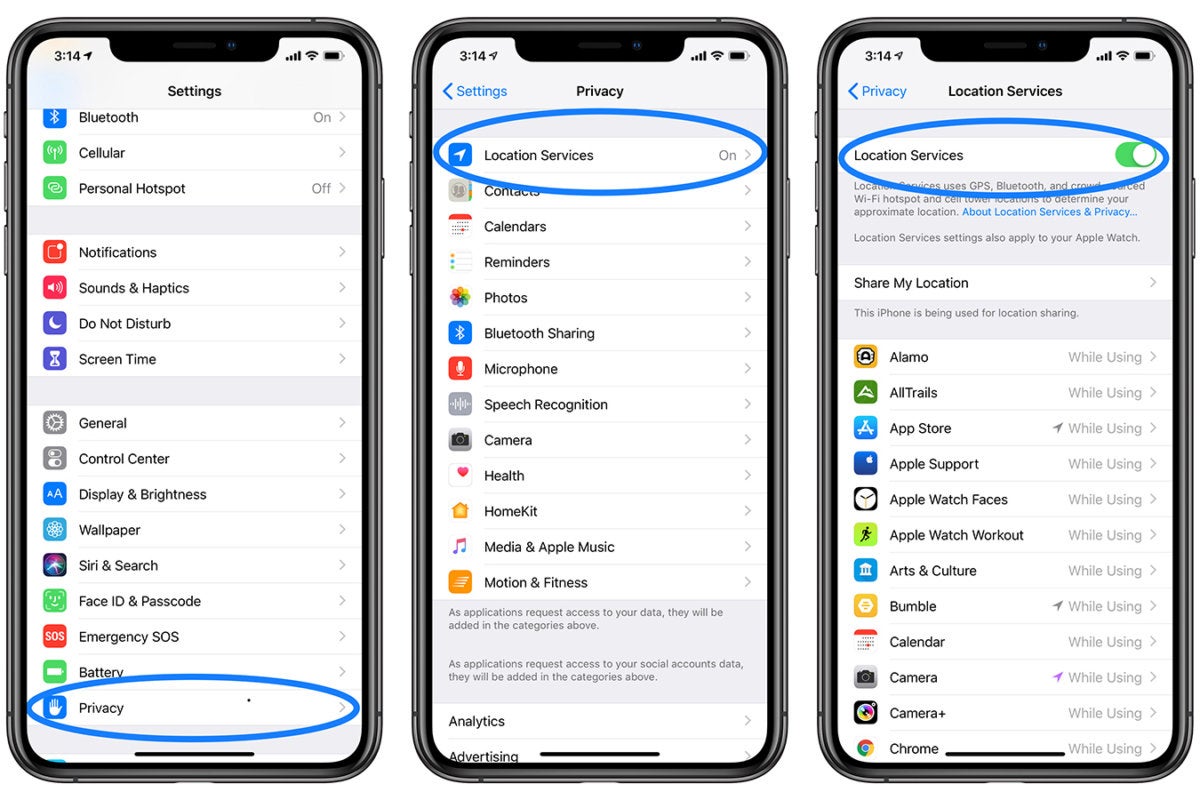 You already got the cons if you directly turn off sharing your location on your iPhone. And the worst part is people being notified. Want them not to know that you stopped sharing location? I have a perfect method for you to try out.
Way 2: How to Stop Sharing Location on iPhone without Them Knowing (Most recommended)
The biggest problem everyone feels with the sharing of location is people getting notified. However, Mobitrix MagicGo can solve this issue. I came to know about this tool while I was searching for a way out for location-based games and the features compelled me to try it out. You can use this tool to fake your actual location so you can stop sharing your actual location without letting anyone know.
Pros
Mobitrix MagicGo comes with a friendly interface.
Others will not be notified that you have stopped sharing your location.
It does not limit your access.
All you have to do is just a single click.
It can be beneficial for GPS-based apps or games like Pokémon Go or Tinder.
Steps
Launch Mobitrix MagicGo
Connect your iPhone to the computer. Select "Start."
Choose a location. Click "move."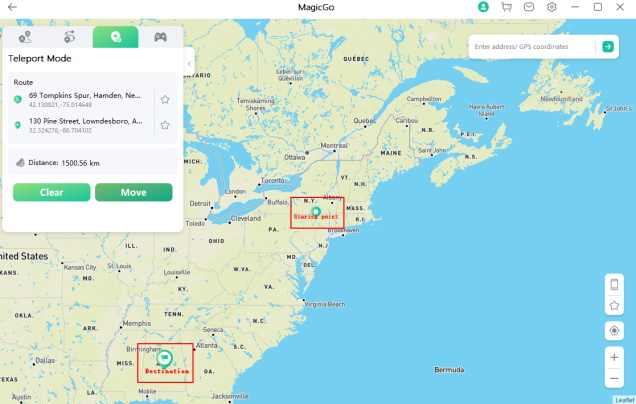 If you are having privacy issues while sharing location with a particular person or application, then here is what can get you out of the situation.
Way 3: How to Stop Sharing Location on iPhone with a Certain App (Limited)
I find it kind of weird and being spied on when applications ask for location access. Does this also happen with you? Well, after a lot of research, I found a solution that lets you stop sharing location with a specific app.
Pros
The steps are easy and quick to follow.
This method lets you block a certain app without blocking others.
Cons
It only works to stop sharing locations with apps.
Some applications might not work if a location is turned off.
Steps
Locate your iPhone's settings.
Go to privacy settings.
Select the location services.
Choose the applications you want to block for location service.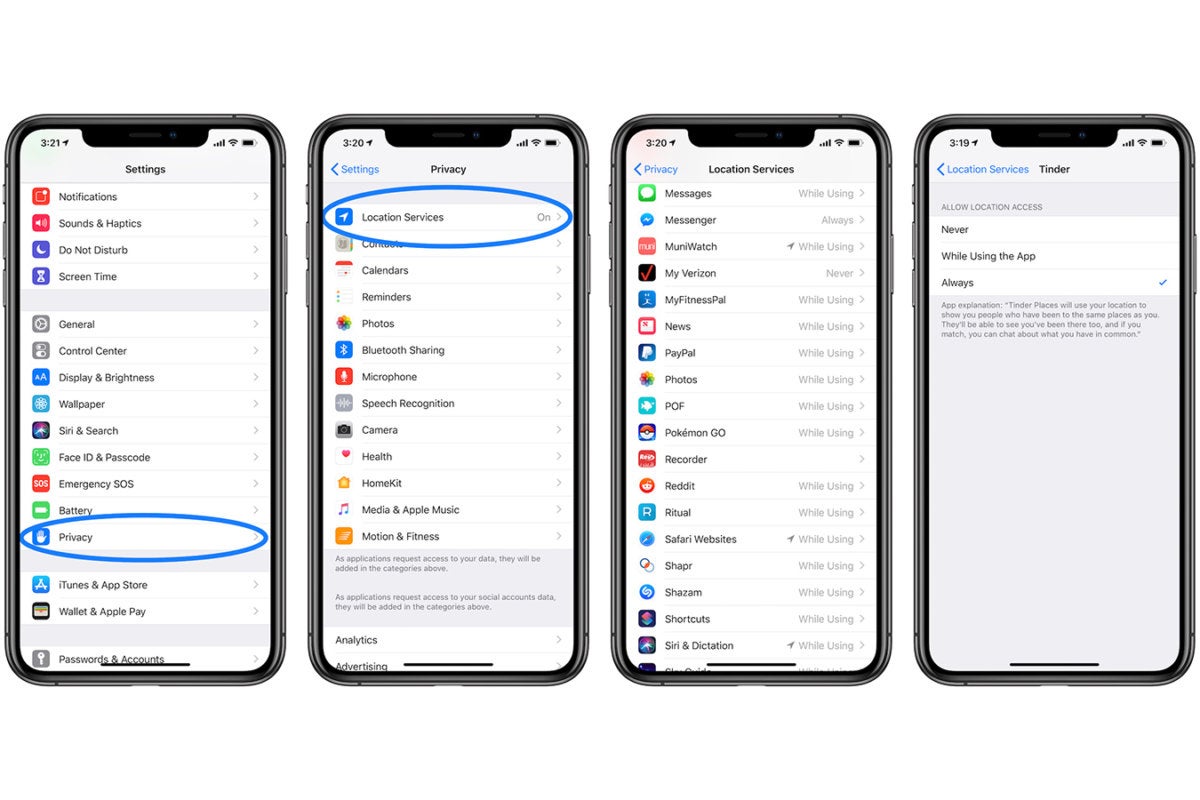 Sharing my location with a particular app such as social media didn't feel right to me. But luckily, Mobitrix MagicGo solved my problem by faking location.
Way 4: How to Stop Sharing Location on iPhone with Someone
Have you ever heard of finding my device? Well, it is used to share location with your friends and family. However, if you do not want to share the location with somebody specifically. I present to you this method of how to stop sharing location on iPhone with someone.
Pros
It is super easy to follow
It lets you stop sharing a location for a specified person.
Cons
It notifies the person you removed from the list of sharing locations.
Steps
Open "Find My APP" on your iPhone.
Locate the 'People' tab.
Choose the person you do not want to share your location with.
Select 'Stop Sharing My Location.'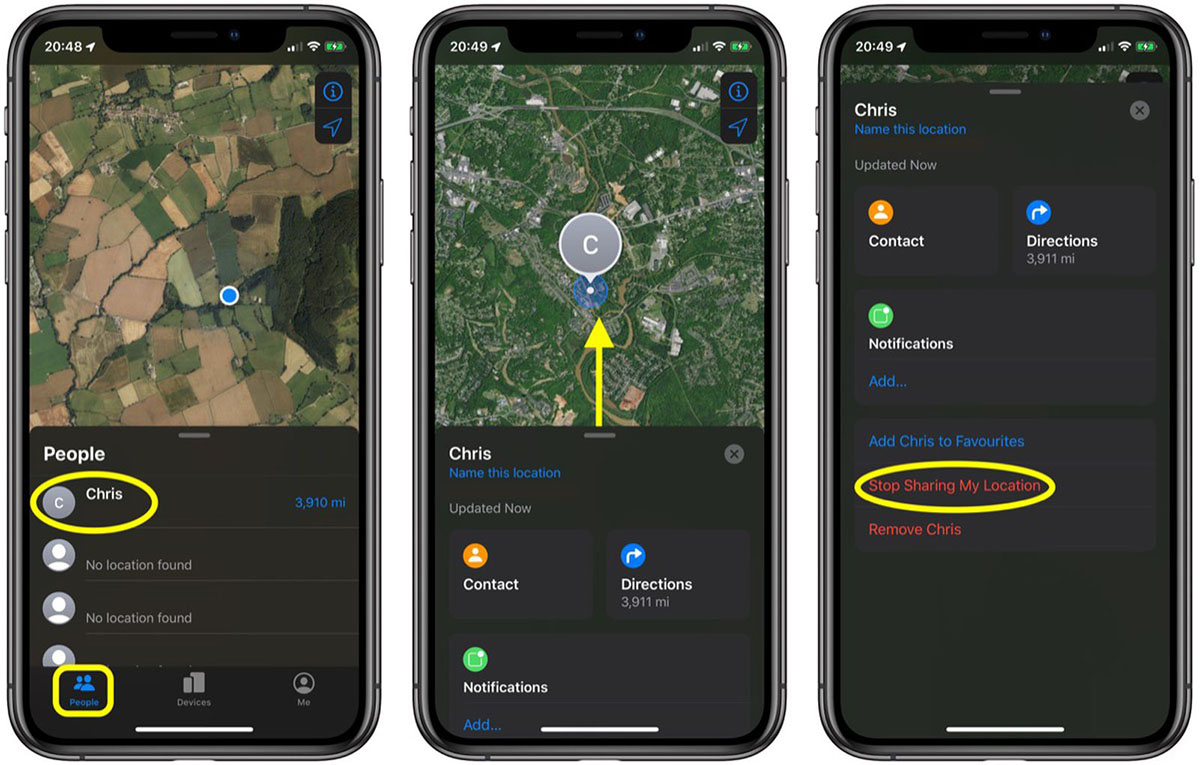 I tried this method once to block a person from sharing my location, and it got pretty awkward when he asked me why I stopped sharing the location. Imagine if the same thing happens when you stop sharing location with your parents. Don't worry; I got a solution to this also. You can use another iOS device to replace your current location on your iPhone.
Way 5: Use Another iOS Device to Share Your Location
Didn't like any of the above methods to stop sharing location on the iPhone without letting them know? No problem. Here is another one for you. Let's dig up the details.
Pros
The method is very quick to mock your location without notifying anyone.
Cons
Another iOS device is a must for this method.
You might be discovered easily if you stay in one place for long.
Steps
Go to the settings on the other iOS device.
Click on your name and select "Find my"
Choose "Use this iPhone as My Location."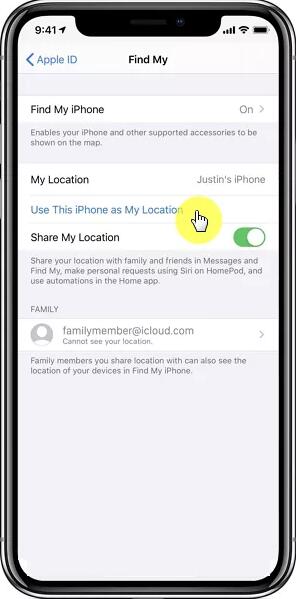 And you are done faking your location.
The Way You Should Avoid: Turn on Airplane Mode
All the methods listed above have simple processing and can help you solve the problem. However, people still talk about the airplane mode method to be the most effective. Honestly, it is not. Why? Let me explain.
You must have heard people saying that turning your airplane mode on will solve the problem as it stops sharing your location. Well, it will stop sharing the location, but this is not the case. Turning your airplane mode on will also cut your connection from the internet and cellular network. That means you cannot make a call or text someone. Anybody else will also not be able to contact you in any way.
Your parents or family will probably get tense if they can't reach you. Besides this, I will never be able to live without my iPhone. Imagine no games, no music, and no social media. It will be the most boring day of my life.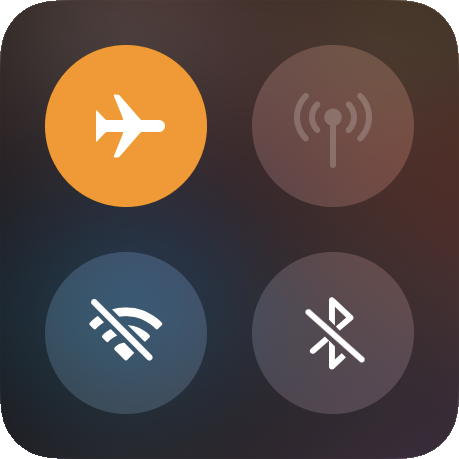 As we conclude, I hope everything is clear to you regarding how to stop sharing locations on iPhone? The methods listed above can help you solve the problem in one way or another. All you have to do is understand them with focus.
However, I had the best experience with Mobitrix MagicGo. I didn't face any complications while following the process. Plus, it solved my location problem in no time. I don't know about you, but I am never moving to any other tool after Mobitrix MagicGo.