Turning on your iPhone's location can help you save the day by locating a stolen iPhone, creating customized routes for a smoother commute, or informing your family that you are safe.
However, location access to programs and suspicious persons on your list may occasionally cause problems by tracking you down.
I'll go through the five most complete and effective strategies for learning how to share location on iPhone safely.
Did you realize that changing your iPhone's location might preserve its life? Yes, it is correct. Let me tell you a genuine tale.
Last Tuesday, I went to the stadium to see the game, and it was crowded. After some time, I discovered my iPhone X was missing.
I suddenly realized that I had set my location to "find me." I traced out the location of my iPhone and discovered that it was stolen when I was engrossed in watching the game.
If you want to know how to safely switch on location on iPhone, keep reading because I will explain five efficient approaches.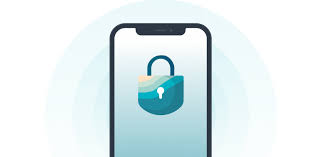 How Do iPhone Location Settings Protect You?
When you grant an app location access, the app informs you with all the specifics about how
the app will utilize your location. You can also select from a variety of location access options, such as:
Never
Ask Next Time
While Using the App
Select the' never' option if you don't want any app to have access to your location due to sensitivity or privacy concerns.
However, if you are using the app for the first time and are unsure how it will utilize your location, I recommend selecting "ask next time" to become acquainted with how the program works.
After you've used the app and been acquainted with it, you may choose 'while using the app' so it doesn't have constant access to your location.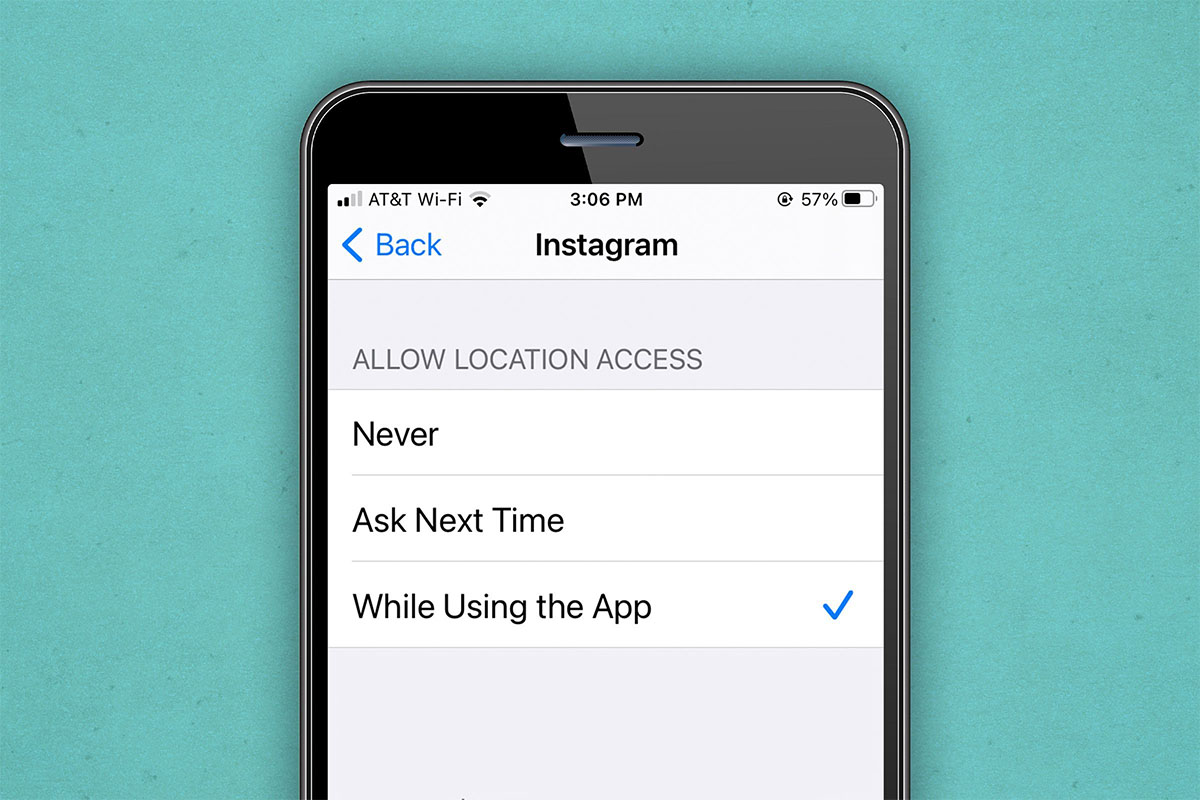 How Do I Enable Location Services on My iPhone?
When you install a new app, you will see that it requests location access to function properly. The iPhone location settings make it simple to enable location services on the iPhone.
Steps
The following are the steps in this procedure:
Navigate to the privacy settings section of the general settings.
Choose location services.
Toggle the button to enable the location.
You may choose which applications to share your location with.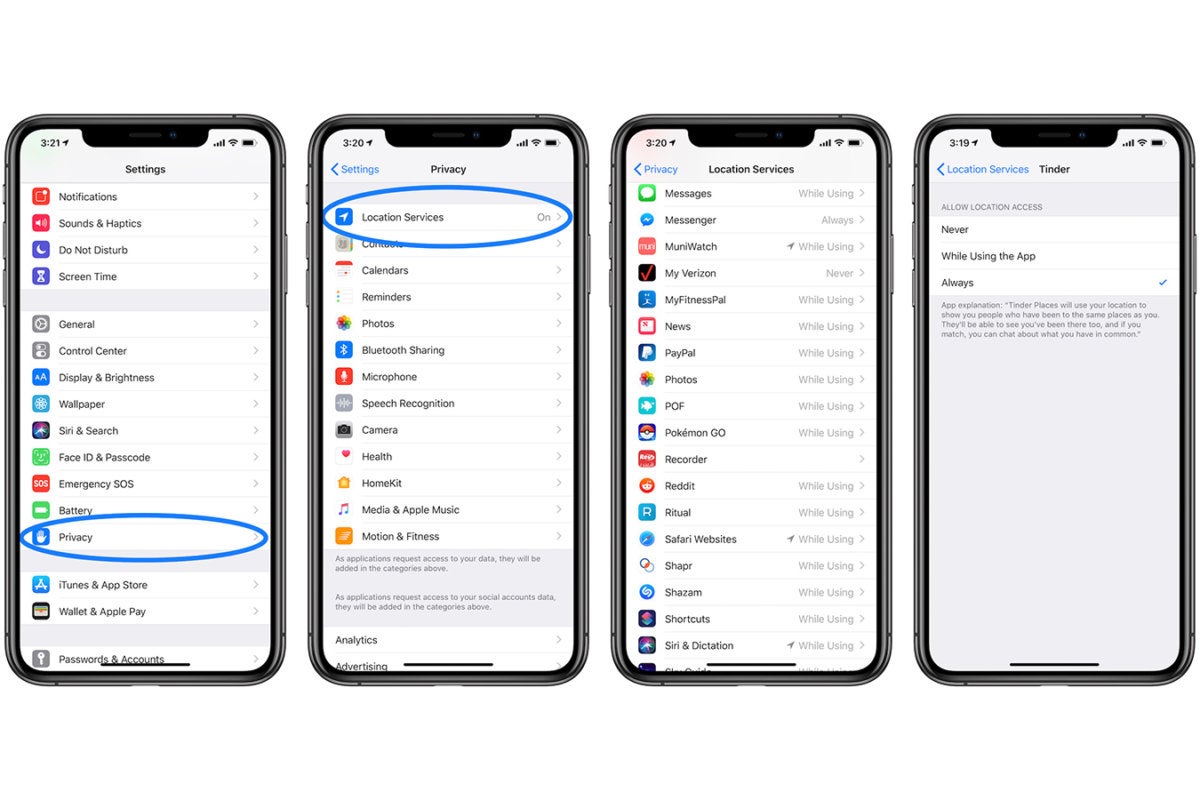 Are you still having difficulty turning on your location for apps? This is most likely the result of constraints. Can use backups of previous location settings by navigating to Settings > General > Restrictions > Enable Restrictions. If it doesn't work, try hard resetting your iPhone.
Whenever I install a new app, it requests access to my location. This made me uneasy because I didn't want to reveal my location. So I came up with a solution to this problem by faking my location and enjoying the services of many locations throughout the world.
How Do I Enable a Fake Location on My iPhone?
Do you get angry when an app asks for your location, and you never choose, but you can't use the app properly? So did I, and I found a way to avoid this from happening.
Mobitrix MagicGo is a location-changing tool that allows you to impersonate a place to run a location-based app without revealing your true location. These advantages of Mobitrix MagicGo piqued my interest.
Pros
It includes a really simple and quick approach to follow.
You may utilize the app without any complications by providing a fictitious location.
With a simple click, you may quickly change your location.
Location-based applications and games, such as Pokemon Go, are available.
Steps
To impersonate a place with Mobitrix MagicGo, follow these steps:
Launch Mobitrix MagicGo
Connect your iPhone to the computer via a USB cable. Select "Start".
Choose a place on the map. Choose "Move"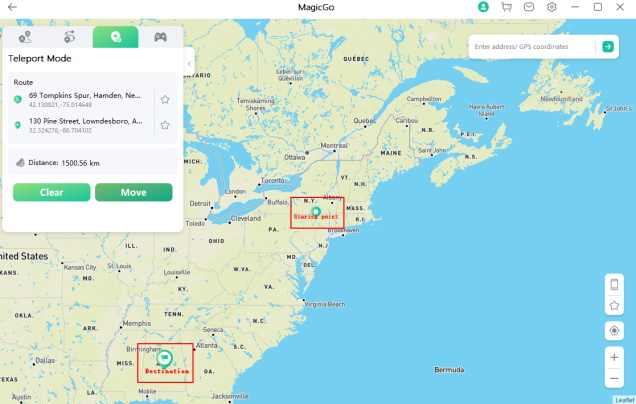 Do you know how to make things go more smoothly, whether organizing a picnic on the beach or traveling to a new location for an adventure? Telling your friends and relatives about your location. Yes, how easy it would be if you didn't have to tell the address to them repeatedly while you could concentrate on other things.
How Do I Share My iPhone's Location With Others?
Are you weary of explaining your whereabouts to your buddies every time you meet up? Here's an option for you. Apart from sharing app locations, you can also share them with others so that you may meet at the precise area without any problem.
Steps
The following are the procedures to share your location with others:
Navigate to the privacy settings section of the general settings.
Choose location services.
Find "share my location".
Send your location in a message to the person with whom you wish to share your whereabouts.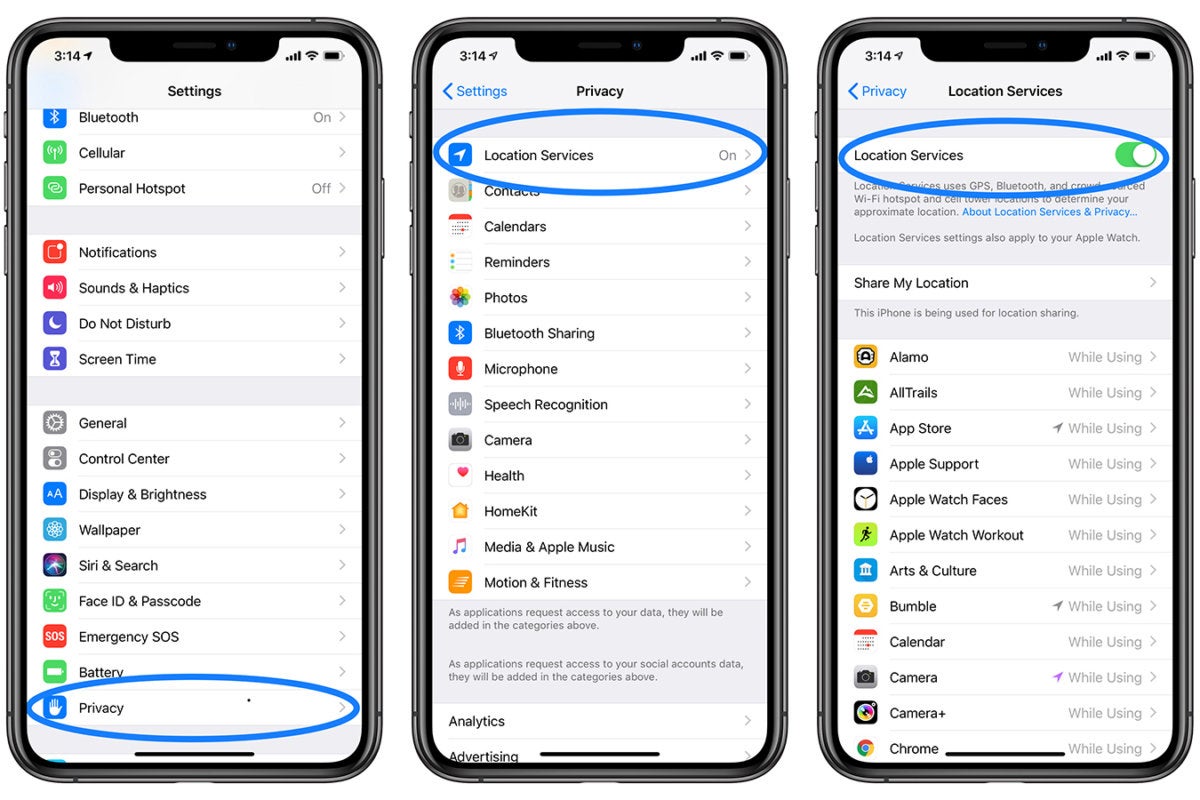 The "Find my iPhone" function has made me a huge Apple enthusiast. It is really simple to locate your iPhone if it is stolen or misplaced. Let me teach you how to enable the "Find my iPhone" options for a more personalized experience.
How Do I Enable iPhone Location in Find My iPhone?
The new "Find My" update continuously follows your position, even if your iPhone is switched off or in airplane mode. This function assists you in recovering your stolen or misplaced iPhone. You may also lock your iPhone to secure the data within if you misplace it or it is stolen.
Steps
To enable the location feature in "Find My," follow these steps:
Navigate to your iPhone's settings.
Choose "Find My" by clicking on your name.
If you want your relatives to know where you are, enable "share my location".
Select "Find My iPhone" and toggle it using the toggle button.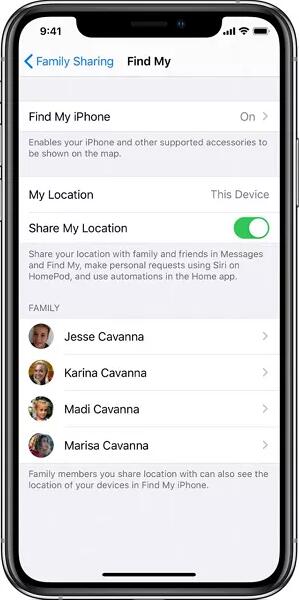 You may also enable "locate my network" if you wish to track your iPhone while it is offline.
iPhone Location Settings: Frequently Asked Questions
Have you thoroughly examined the methods? Let's look at some of the FAQs I answered specifically for you in case you have any questions or concerns.

Can I Turn Off My iPhone's Location Without Notifying Them?
Yes, you may turn off your location, but if you have shared your position with friends and family via "Find mine," others will be aware. If you don't want them to know you turned off your location, you may use a location shifting application like Mobitrix MagicGo to generate a phony location, and no one will know your true location.
How can I get my iPhone's location settings back?
Can use backups of previous location settings to restore them. However, if you don't have a backup, you'll have to start over. To restore iPhone location settings, navigate to Settings > General > Reset and select Reset Location & Privacy.
How do you locate a misplaced iPhone?
If the "Find My iPhone" function is enabled, you may track your iPhone from the iCloud website or another iOS device. Log in to iCloud or another iOS device with your Apple ID to locate your iPhone based on its last known location.
It makes no difference whether you need to switch on location in "Find my iPhone," or you need to spoof a location without them knowing since all of the solutions I described above will help you with your location difficulties.
However, if you ask my view, I will never abandon Mobitrix MagicGo. Why? I had informed my pals that I was out of town for personal reasons, but they could locate my location. So, with the simplest and fastest processing, Mobitrix MagicGo assisted me in creating a phony location in no time.