VPNs are not just useful for accessing geo-restricted content.
They are also excellent online security tools that hide your online identity and physical location.
I have collected all the best and easy methods during my research and shared them here in this article with you.
Are you eager to find out what's happening worldwide and access the online content of different countries? Then you might have heard about VPNs that can change your IP address. With a VPN, you can visit websites that are only accessible in specific countries. And that's not it. You can even access geo-restricted movies and TV shows on platforms like Netflix.
So in this article, I want to share the best VPNs that can change your browsing location on Chrome and even change the real location of GPS on your iPhone.
What Is A VPN Location Changer, And How Does It Work?
A VPN is a network that routes your internet connection through different servers. Whenever you browse the internet, your device has a unique IP address that tells your internet provider and other third parties about your physical location. But a VPN redirects your network and makes it look like your IP address is from an entirely different location.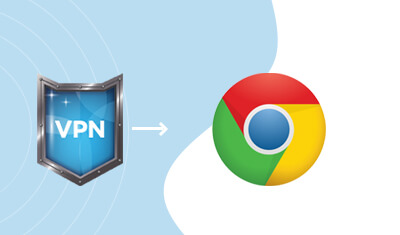 For example, you could be browsing from Canada, but the VPN location changer will change your IP address to that in the USA.
When using a browser like Chrome, the only way for third parties and ISPs to know your physical location is through your IP. So when you use a VPN to change your IP, there is no other way to reveal your actual location. That's why VPNs are so helpful and quite popular among internet users these days.
Here are three key benefits of hiding your real IP address with a VPN:
You can browse websites that are only available in particular countries. If you want to read about news and events in another country or are interested in some online services in that country, a VPN can help you access such websites with ease.
With a VPN, you can access such movies and TV shows from anywhere globally by simply changing your IP to that of the respective country. Netflix has a lot of region-specific content – movies and TV shows only available in certain countries.
Most VPNs also block cookie tracking, protect your personal information, allow you to browse anonymously, and not keep any logs of your internet activity.
However, you should also know that IP and GPS locations are two different things. VPNs can change your IP, but they won't change the GPS location on your iPhone. You can check it for yourself – connect to a VPN and open the GPS app on your iPhone. You'll see that it still shows your actual location on the map.
So you need to be aware of this limitation of a VPN.
VPN can only hide your browsing location by changing the IP address. However, there are many iPhone apps that use your IP and use your GPS location (like the popular game Pokemon GO). But there is still a solution for it, and later in the article, I'll show you how you can even change the GPS location on your iPhone. Read on to find out more about it.
Best Ways to Change location on iPhone
Proton VPN – Free VPN Location Changer (for Browsing Only)
Proton VPN is an excellent VPN service that is based in Switzerland. The app can be downloaded from the app store on iPhones. The main highlight of ProtonVPN is that it's incredibly secure and also supports high-speed browsing.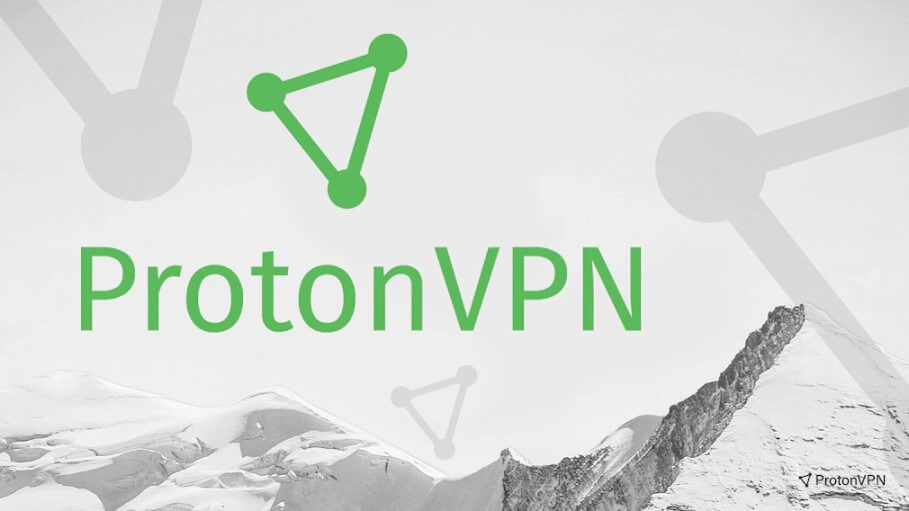 Another good thing is that it's a free VPN, but there are premium plans if you want to upgrade. The free version is not a time-limited trial, so you can continue using ProtonVPN for as long as you want without paying a single penny. The main difference is that you can only connect to some 20+ servers in the free version. On the other hand, a premium account will let you connect to thousands of servers across more than 60 countries. But if you don't want to pay, even the free servers are more than enough for regular browsing and streaming.
Pros of ProtonVPN:
Lifetime free VPN service
Highly secure, doesn't keep logs of your online activity
More than 20 free servers and thousands more to choose from with a premium subscription
Lots of additional features such as ad blocker and anti-malware, kill switch, and double-hop VPN
Cons of Proton VPN
Some iPhone users have complained about connectivity issues and other minor problems with the VPN. Having said that, I'd also like to mention that ProtonVPN has an extremely dedicated team of experts who constantly review and respond to all such issues and do their best to resolve the problems as quickly as possible.
How to Use ProtonVPN?
Using the ProtonVPN app is super simple. Just follow these steps:
Download ProtonVPN from the app store.
Open the app. If you already have an account, log in with your username and password. If you're a first-time user, click on Sign Up to create an account.
Fill in all required details such as email/phone number, setting up a username and password, etc.
Once your account is ready, log in to the app. You'll see a list of all available servers based on your plan (free or paid).
You can either click on the server of your choice to connect or click on the Quick Connect option to connect to the best and fastest server instantly.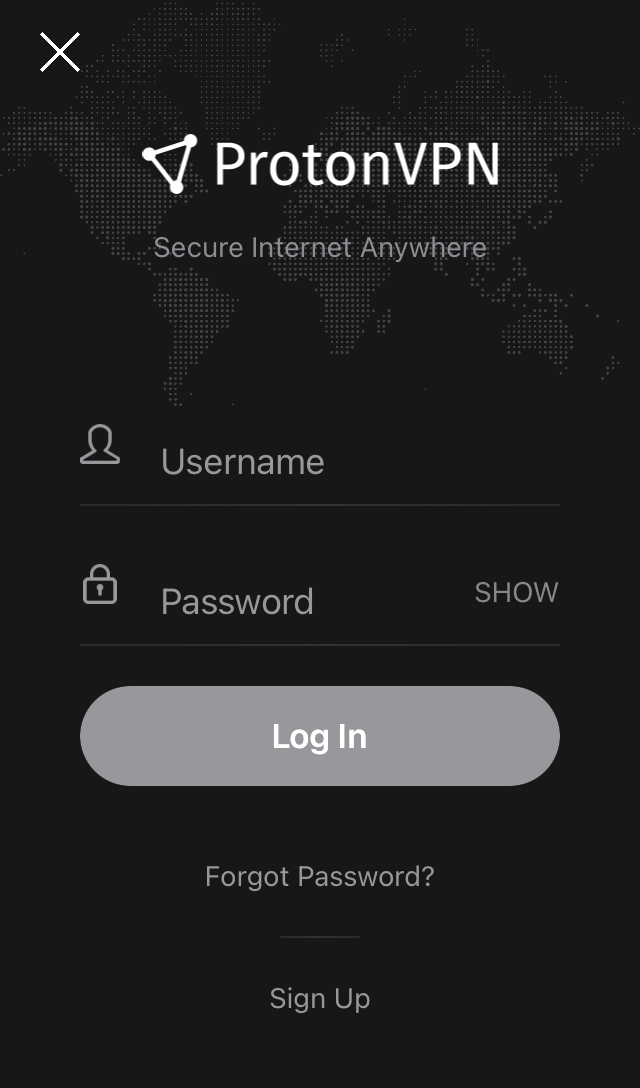 And just like that, you can use ProtonVPN to mask your IP address and browse content from other countries.
But as I already clarified earlier, this VPN will only hide your IP address. It can't change the GPS location on your iPhone. The best alternative is to use Mobitrix MagicGo, a secure third-party tool that can change the real location on iPhones.
Mobitrix MagicGo: 1 Click To Change Real GPS Location On Iphones (Highly Recommended Method)
Mobitrix MagicGo is an excellent tool that can not just change your iPhone's GPS location but even allow you to make movements on the GPS map without actually leaving your home. It's amazingly easy to use as you can change your location with just one click. With this tool, you can change your GPS location to anywhere, which is something that VPNs cannot do.
Benefits of Mobitrix MagicGo:
Quickly change your GPS location to anywhere with just one click.
It has a highly intuitive and smooth UI which makes it user-friendly, even for first time users.
It works with all iPhone apps that use GPS location, such as fitness apps, gaming apps like Pokemon Go, Facebook, Tinder, and location sharing on apps like WhatsApp.
Mobitrix MagicGo is a dream come true for gamers who play location based games like Pokemon Go. You can synchronise locations in the app and make virtual movements on the map. This lets you move in the game without actually moving in the real world.
How to Use LuckLuck Go:
Follow these steps to change your GPS and allow virtual movements with Mobitrix MagicGo:
Download the Mobitrix MagicGo app in your computer.
Launch the application, connect your iPhone to the computer, and then click on Start.
Set a location from the map on the application. Now you can use different options to move virtually on the map such as:
Two spot mode: Set a starting and end point and choose a route to travel between the two spots.
Multi spot mode: Create a route with multiple stops in between.
Joystick mode: Use a joystick to virtually move on the map in any direction.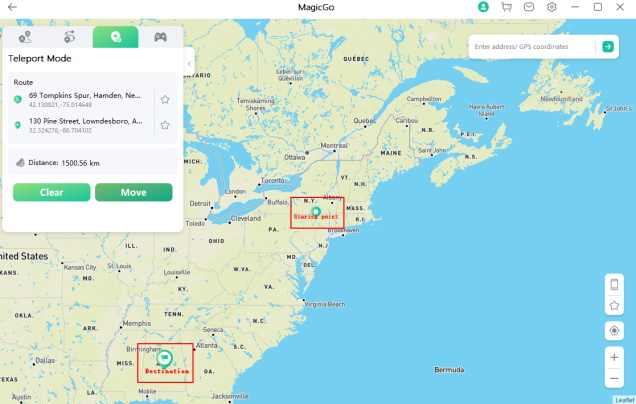 So in just three steps, you can instantly change your GPS location. With Mobitrix MagicGo, all location-based apps on your iPhone will now work with your fake GPS location.
Now that you've learned how to change both browsing location and GPS location on your iPhone, let's take a look at VPN location changers for Chrome browser. These VPNs work perfectly on both Mac and Windows computers. Here are the top VPNs that you shouldn't miss.
Besy VPN Location Changers for Chrome
Overview of the best VPNs for Chrome
VPN Location Changer
Free trial period
Paid plan
ProtonVPN
No limits
$4/month
Surfshark
7 Days
$10.99/month for Mac
$12.95/month for Windows
CyberGhost
24 Hours
$12.99/Month
ExpressVPN
No
$12.95/Month
Comparison table of 4 VPN Location Changers: ProtonVPN,Surfshark,CyberGhost,ExpressVPN
Let's check each of these VPNs one by one.
ProtonVPN
I already explained a bit about the ProtonVPN iPhone app. The desktop application is also more or less the same. To use ProtonVPN on chrome browser, download the application on your Mac or Windows device. Then open the app, either log in (if you have an account) or sign up (for first time users).
Once logged in, connect to a server of your choice from the list of countries or click on Quick Connect to join the fastest server. Just like the iPhone app, you can enjoy unlimited free service with ProtonVPN with more than 20 servers to choose from. To access all the premium servers as well, you can upgrade to a paid plan for just $4 a month.
Note that ProtonVPN does not have a chrome extension so the only way to use it is to download the application on your computer.
SurfShark VPN
SurfShark is also one of the popular VPNs out there and thousands of internet users are enjoying this VPN service. While most VPNs limit the number of devices you can connect simultaneously with one account, SurfShark has been very generous in this department. That means you can use this VPN on as many devices as you want with a single account.
It has an impressive network of more than 3000 servers across 65+ countries. You can easily browse Netflix content of any country you want. It also offers the usual ad blockers and anti-malware like most VPNs, and even has a split tunneling feature. Unlike ProtonVPN, SurfShark also has a browser extension. If you want to use the VPN only on your Chrome browser, it's better to use the extension instead of downloading the app. But remember that it will only work on the browser itself and not for other applications on your computer like Netflix.
Surfshark has a free trial period of 7 days, after which you'll have to pay $10.99 a month for Mac and $12.95 a month for Windows.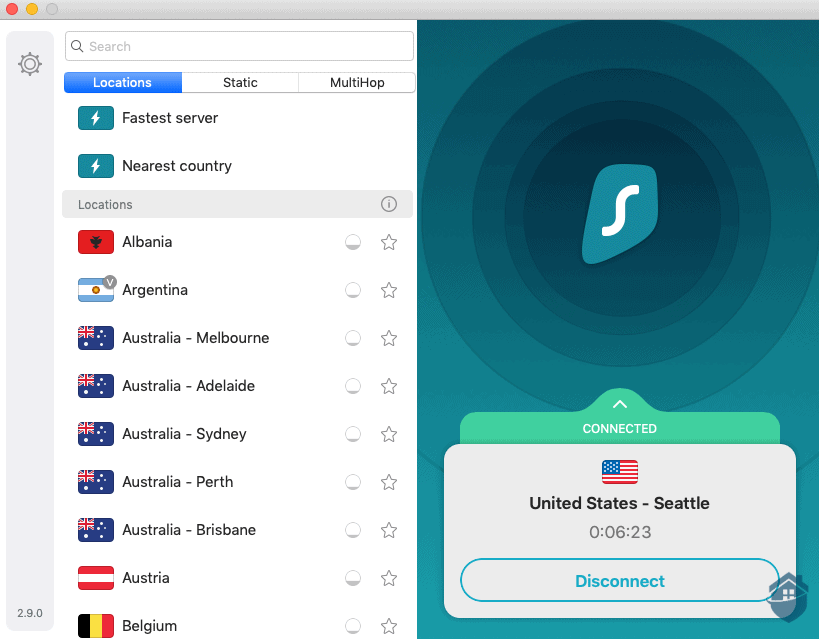 CyberGhost
Another popular VPN, CyberGhost boasts of a massive network of over 7000 servers in almost 90 countries. It's best features include super fast connection speed, unlimited bandwidth, and prevention of IP throttling by your ISP. This is also one of the most secure VPN with high grade encryption, kill switch, and latest security protocols.
CyberGhost also has a chrome extension if you don't want to download the app. It has a no-logs policy to ensure that your browsing activity is completely anonymous and untraceable. However, it has a relatively short free trial period of just 24 hours. Then you'll have to pay $12.99 a month to enjoy all its top notch security features. Overall, it's a great VPN for high speed and secure connection.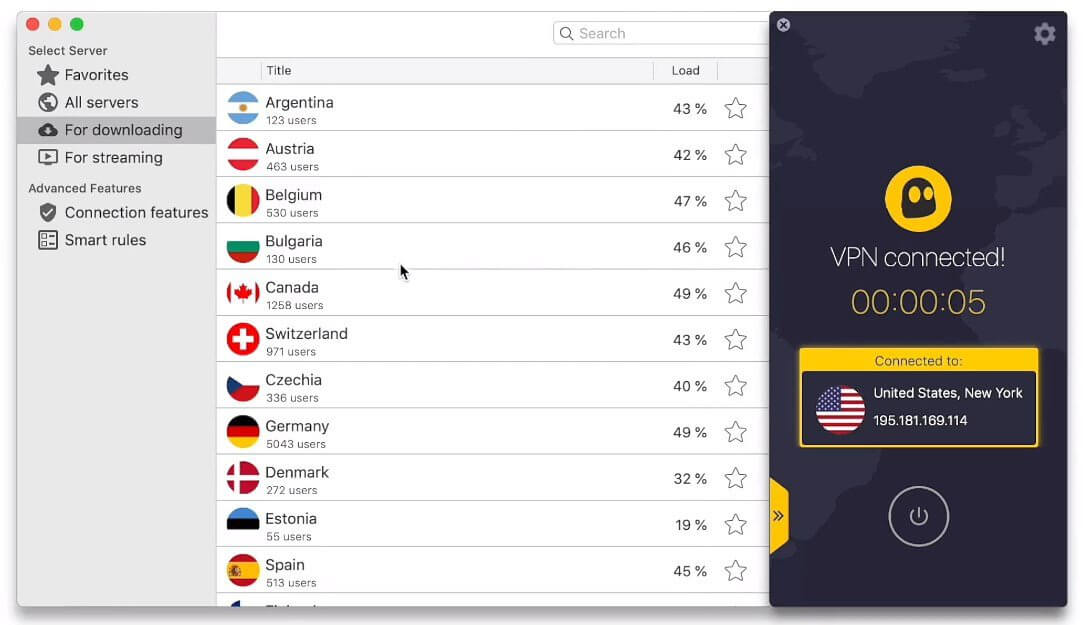 Express VPN
Express VPN is often considered to be one of the best VPNs and for valid reasons. It has such a great reputation among users because it offers everything you'd expect in a complete VPN service. It offers more than 3000 servers in 90+ countries. Majority of these servers support super fast internet connection. One of the best things about Express VPN is that it's one of the rare VPN service that even works in China.
It's high speed makes it perfect for gaming, streaming and downloading. They also follow a no-logs policy, military grade encryptions, and also supports Lightway protocol which you won't find in many VPNs. And yes, they also have a browser extension for Chrome. Other than that, you'll find just about every feature in this VPN such as ad blockers, malware protection, throttling prevention, split tunneling, kill switch, etc.
Of course, being one of the top rated VPNs, it does not provide any free trials so you have to pay $12.95 per month to use Express VPN.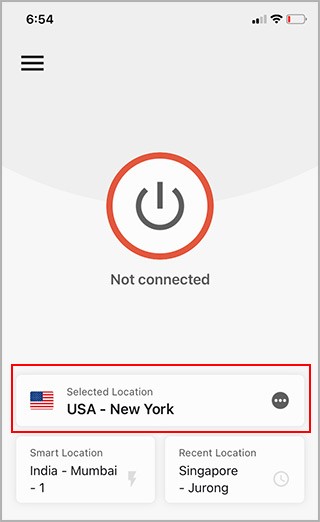 How to Use VPN Location Changers for Chrome
The exact process may differ for each VPN, but the steps can be generalized for all VPNs as follows:
Download the VPN application on your computer.
Open the app. Then either create an account or log in if you already have an account.
Choose a server/region from the list of servers.
Click on Connect and your IP address will be changed right away.
VPN Location Changer FAQs

1. Is it legal to change my IP address?
Whether or not it's legal to use VPN to change IP address depends on the laws of each country. In most countries, it's perfectly legal but there are some countries where it can get you in trouble. Make sure to check online privacy laws of your country before using a VPN.
Regardless of the legalities, always remember that using a VPN to indulge in unlawful online activites can and most probably will get you in legal trouble.
2. Are the any truly free VPN location changers?
No, there isn't. I know that it's frustrating to realize that even after going through hundreds of online articles, there aren't any truly free VPNs. But given the amazing benefits of using a VPN, they are certainly worth the price.
Of course, you can find some VPNs that are supposedly "free of cost". But there is still a price to pay when using such VPNs. And that is price is your security and privacy, because these so-called free VPNs can leak your data and they are nowhere near as secure as the paid VPNs.
3. Does the IP change regularly for a particular country server that the VPN provides?
VPN apps usually connect you to a new IP address every time you connect to a country's server. If you want to have the same IP address every time, you'll have to opt in for a static or dedicated IP address on the VPN.
In the modern, digitally powered world, it has become vital to protect your online privacy. And that's exactly what VPN location changers are for. They hide your online location and identity, and let you access websites, movies, TV shows, etc. from other countries.
The VPN services I have mentioned in this article are all top-rated VPNs with thousands of positive customer reviews. Of course, while they work perfectly for Chrome and browsing in general, they can't change the GPS location on your iPhone. And for that, I highly recommend the Mobitrix MagicGo app which can change your GPS location with just one click.