Forgetting your Apple ID password or when you purchase a second-hand iPhone, the iCloud activation lock will be enabled. This is undesirable as it will limit your usage of the iPhone.
This article will show you some helpful iCloud unlock services to unlock your activation lock.
Part 1. iCloud Unlock Service with Computer
Method 1: LockAway
Mobitrix LockAway- Bypass iCloud Activation Lock is a convenient way to remove iCloud activation.
The advantages of using LockAway are:
It supports iPhone 5s-iPhone X and iOS 12.0 - 14.5
It is user-friendly.
The unlock is fast.
You don't require an Apple ID and password to use LockAway.
LockAway software has a lifetime license.
To use LockAway, follow the simple steps below;
Step 1: Open LockAway on your computer, connect your phone to the computer and choose Unlock Apple ID mode.
Step 2: Click on Start to Unlock to remove the current Apple ID.
Step 3: Once the process completes, your Apple ID will have been unlocked.
Using LockAway software is the fastest and most effective way to remove your iCloud activation lock.
With LockAway, you don't need your Apple ID or password thus you need not request help from Apple officially, you just need to download LockAway unlock software.
Method 2: IMEI/SN iCloud unlock services
Various online platforms offer iCloud unlock services using your IMEI number.
Common examples of such platforms are;
AppleiPhoneUnlock.
WipeLock iCloud Unlock.
4MeKey iCloud Bypass.
IMEIDoctor.
UnlockGo.
The methods above don't always guarantee success in unlocking your iCloud activation lock, they also take time during the unlock process so if it's an urgent case, which is the case in most cases, they are unreliable. Moreover, you have to pay to use some of these services.
Note: Not all of these platforms that claim to offer the unlock services are legit, some are a scam!
Part 2. iCloud Unlock Services with iPhone
DNS Bypass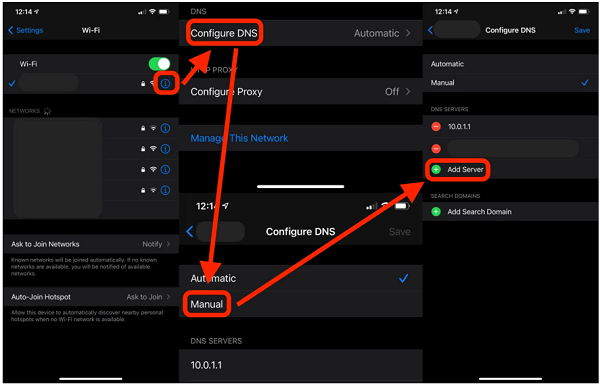 Remove Activation Lock via DNS
You can also bypass the iCloud activation lock instead of unlocking it.
Key things that you should note with DNS bypass is;
It is free.
It is a quick way to solve problems.
Some features on your iPhone will be limited such as making calls.
It requires a Wi-Fi connection.
It's more technical to do.
It only offers a temporary fix.
It's only applicable for iOS 8 to iOS 10.
This method of DNS bypass offers you a temporary fix to unlocking your iCloud activation lock that you have to keep redoing at each reboot of your iPhone. Moreover, some functionalities will also be limited.
If you don't want this technical and temporary fix, try other methods.
Part 3. Apple iCloud Unlock Service
Method 1: Unlock on the Apple web
This method of unlocking applies to a device that is not currently with you, not in your possession, or a device that was purchased and is protected by an Activation Lock. Ask the previous owner to follow the steps below.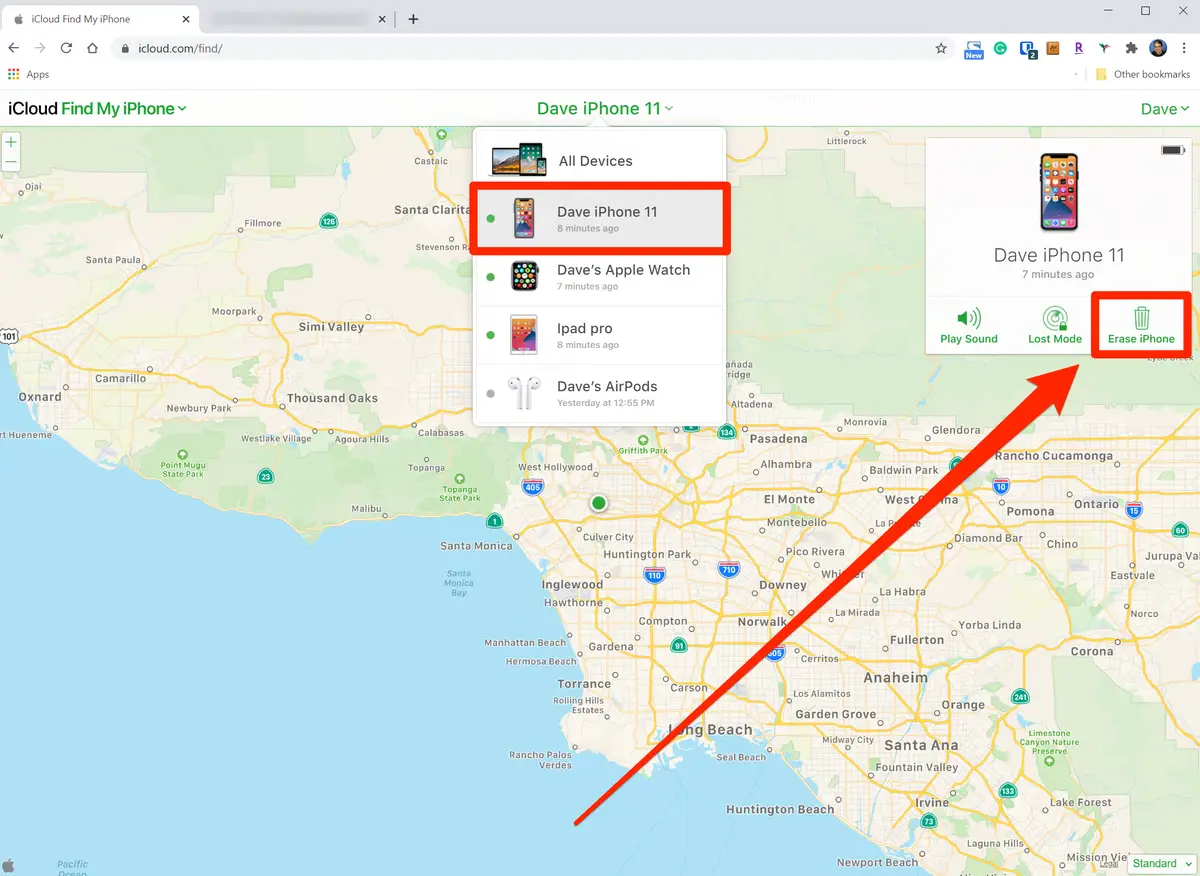 Erase find my on iCloud
Step 1: With your Apple ID, sign in to iCloud.com
Step 2: Navigate to "Find iPhone", at the top, click on "All Devices".
Step 3: From the list, click on the target device.
Step 4: Click Erase [device], follow the prompts till it's erased.
Step 5: To remove the account, click "Remove from Account".
Step 6: Restart your device and set it up.
This method unlocks your iCloud activation lock by erasing your device from the account. However, for it to work, either you or the previous owner must know the Apple ID and password, else it won't work. Look for another method from this article.
Method 2: Support Request
Before requesting support from Apple you need to ensure you can legally prove that the iPhone is yours by having proof of ownership. The device must also not have been reported as stolen otherwise you won't be helped.
To initiate the support request;
Step 1: Visit Apple's support site.
Step 2: At the bottom, click on "Get Started".
Step 3: Read their privacy policy and confirm by checking the check box, click "Continue".
Step 4: To request support, enter your email address and serial number or IMEI. The support team will then reach out to you via a call or email with the needed steps and instructions.
To sum up, this method is only applicable if the device that you want to be unlocked is legally yours and has not been reported as stolen. If you meet the two requirements, proceed to request support and your device will be unlocked for you. Otherwise, Apple will not help you, if they are not 100% sure you are the owner of the iPhone.
In summary, this article introduces the various unlock services at your disposal, there is always a method to meet the needs of users.
However, the methods are not as recommendable as LockAway which you can use to easily bypass the iCloud activation lock. Your iPhone is important and so are your messages and calls thus, a faster way to fix this is the better way.