Whenever Find My iPad is enabled, then you must key in your Apple ID and password to reset your iPad's factory settings. This article is going to show you how you can factory reset your iPad without the use of Apple ID and Password when Find My iPad is enabled or disabled.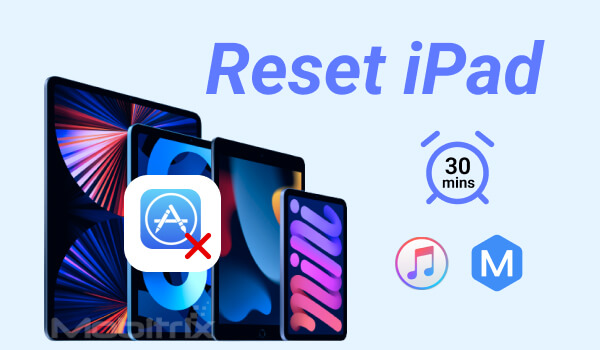 Reset iPad Without Apple ID via Mobitrix LockAway
Mobitrix LockAway- Unlock iPhone Passcode is a software that can help you to easily reset your iPad without necessarily using your Apple ID password whether Find My iPad is enabled or not.
LockAway has the following features which make it a good option to try.
Supports all iPad models and iPadOS versions.
It is very easy to use.
It is very fast.
It is not necessary to remember Apple ID and password.
Steps:
Click on Unlock Screen Passcode in the main menu.

Mobitrix LockAway Unlock Screen Passcode

Click Start to factory reset iPad.

Mobitrix LockAway Click Start to Factory Reset iPad

Mobitrix LockAway The Process of iPad Unlocking

Your iPad has been reset to factory settings.

Mobitrix LockAway Your iPad Has Been Reset to Factory Settings
Reset iPad Without Apple ID (Find My is Enabled)
In case your iPad is lost or stolen and you want to erase everything in it, first ensure that Find My iPad is enabled then follow the steps below: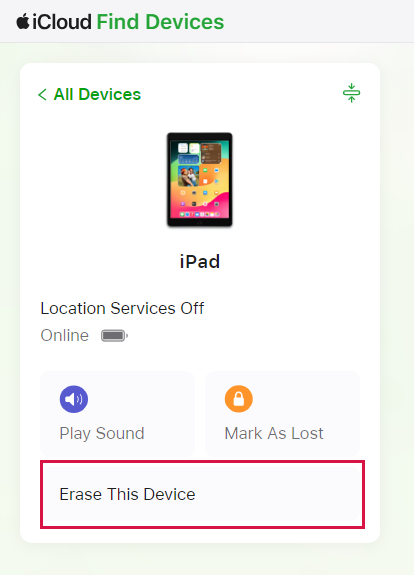 iCloud Find My Erase iPad
1. Visit iCloud.comthen go to the Find My section.
2. Click on "All Devices" then select the iPad you want to reset.
3. Select the "Erase iPad" option and confirm your selection.
4. Your iPad will be erased without prompting for the password.
Reset iPad Without Apple ID (Find My is Disabled)
It is possible to reset your iPad to factory settings but first ensure that the Find My feature is disabled then you can use the following methods:
Method 1: Reset via iTunes
iTunes is a software that can be installed on your computer to help you reset your iPad without having the password to your Apple ID.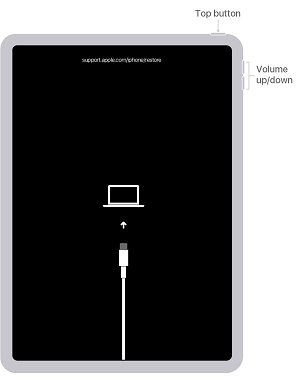 Reset iPad via Recovery Mode
Steps:
1. Install the latest iTunes version or update the existing one to the latest version.
2. Ensure your iPad is connected to the computer via a cable.
3. Place your device into Recovery mode. Check below for your iPad model on how to enter recovery mode.
For iPads with the home button; Long press both buttons for Home and Side until the screen for Recovery Mode appears.
iPads without Home button; Press the button for Volume up shortly then release it, do the same for the Volume down button, then long-press the top button till your iPad restarts and enters Recovery Mode.
For iPad with face ID; Long press the top button together with either of the volume buttons till you see the slider for power off. Switch off your iPad by dragging the slider then connect your device to the computer while holding the top button, release the button after you see the recovery mode screen.
4. iTunes will detect Recovery Mode and you will get an alert where you will click "OK" to continue.
5. Tap on "Summary".
6. On the right pane tap on "Restore iPad".
7. Click on "Restore" to confirm.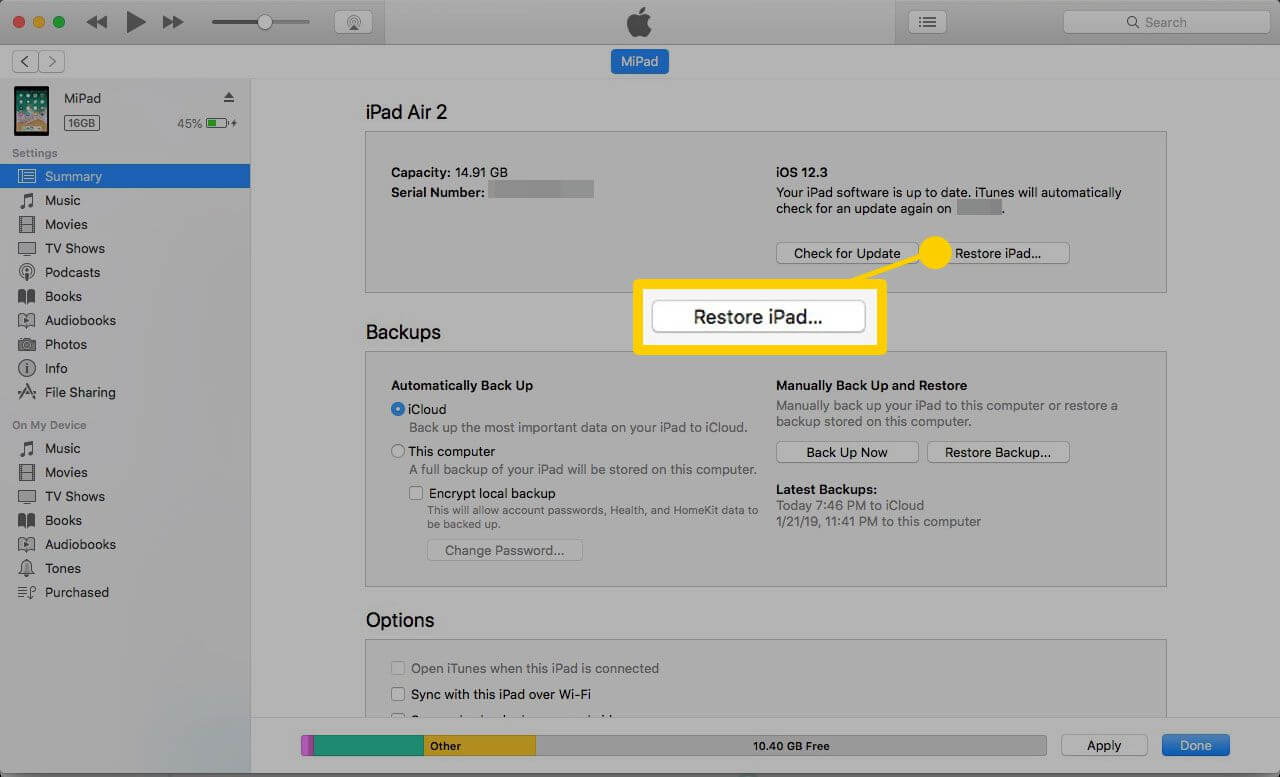 Restore iPad via iTunes
Method 2: Reset via Settings
This method does not require you to have a computer, it only requires you to have your iPad with you and ensure that it is fully charged.
Steps:
1. Open the Settings app then navigate to general and select the Reset option.
2. Select the "Erase All Content and Settings" option.
Allow the resetting to complete and your iPad will restart and give you the same screen as when you purchased it.
In summary, with this article, you will be able to reset your iPad without having your password or even the Apple ID. If you want a fast, efficient, and reliable way then Mobitrix LockAway is the best option for you.