[Updated] How to Unlock iPhone 12 Passcode & Carrier Lock
Have you forgotten your iPhone 12 passcode, resulting in a disabled device? Or are you looking to unlock it from its carrier to switch network providers?
This article tackles both issues, offering detailed, step-by-step methods to help you unlock your iPhone 12. Moreover, this guide is also applicable to other models in the iPhone 12 series, including the 12 mini, iPhone 12 Pro, and iPhone 12 Pro Max.
Due to Apple's stringent security measures, the only method to unlock an iPhone 12 without a passcode is to completely restore it, erasing all personal data.
Way 1 Using the 'Forgot Passcode' Option (No Computer Required)
From iOS 15.2 onwards, you can erase and reset an iPhone or iPad without connecting it to a Mac or PC, even if you forget the device's screen passcode.
Requirements for using this method:
Your device should be running iOS 15.2 or later.

Ensure you've logged in with your Apple ID before the device was locked.

'Find My iPhone' must be enabled on your device.

You need to know your Apple ID password.

A working internet or Wi-Fi connection is essential.
Steps:
Enter an incorrect passcode 7 times consecutively, which triggers the 'iPhone Unavailable try again in 15 minutes' message.

On the lower-right corner of the screen, select 'Forgot Passcode.'

Choose 'Start iPhone Reset' and log out of your Apple ID by entering its password.

Your iPhone will restart automatically. The white Apple logo on the locked iPhone will display the reset progress.

Allow the reset process to complete, after which your iPhone will automatically reboot.
If the device cannot connect to a Wi-Fi or cellular network, the Apple ID verification will fail, preventing the erasure of the device.
Way 2 Using Mobitrix LockAway (The Most Reliable)
The best and fastest way to bypass the iPhone screen lock is by using a specialized unlocking tool.
Mobitrix LockAway can swiftly unlock your iPhone 12 without needing the passcode, often in less than 20 minutes. Its design is simple and intuitive, allowing anyone to use it with just a few clicks, regardless of their technical know-how.
FREE DOWNLOADFREE DOWNLOADFREE DOWNLOAD
You may need it when:
You bought a used iPhone.

You have forgotten your iPhone screen passcode.

'iPhone is disabled try again in X minute/ connect to iTunes" because of too many wrong attempts.

Your face/touch ID doesn't exactly match.
Steps to Unlock a Disabled iPhone 12 Using Mobitrix LockAway
Get Mobitrix LockAway and install it.

In the main menu, select Unlock Screen Passcode.

To erase the iPhone passcode, click Start. After that, the keyfile will be automatically discovered.

Download the Keyfile package.

After the Keyfile has been successfully downloaded, click Start to Extract.

When the extraction is finished, click Start Unlock.

Your iPhone 12 has been unlocked successfully!
Advantages of Mobitrix LockAway
This method doesn't require iTunes.

It takes around 20 minutes to unlock. So it's a better option. If you need to get something done quickly,

This tool is very easy to use. Even non-technical users who have never tried such things can easily unlock their devices.

It keeps your data safe and your privacy secure.

It fully supports iPhone 5s to iPhone 15 and iOS 17 and earlier versions.
FREE DOWNLOADFREE DOWNLOADFREE DOWNLOAD
Way 3 Using iTunes (Time-Consuming)
iTunes not only syncs data across devices but also troubleshoots iOS issues through "Update" or "Restore".
Updating iOS via iTunes maintains your settings and data but isn't always effective in solving problems. Conversely, restoring your iPhone with iTunes erases all data, returning it to factory settings, which can unlock an iPhone 12 without a passcode.
Steps to Restore iPhone via iTunes
First, turn off your iPhone 12 by pressing and holding both the side and volume down buttons until the power off slider appears.

Put your disabled iPhone 12 into recovery mode.
Connect your iPhone to the computer using a USB cable.

Quickly press and release the volume up button.

Then, quickly press and release the volume down button.

Next, press and hold the power button.

Keep holding the power button until a USB cable and computer icon display on your iPhone's screen, indicating that it is in recovery mode.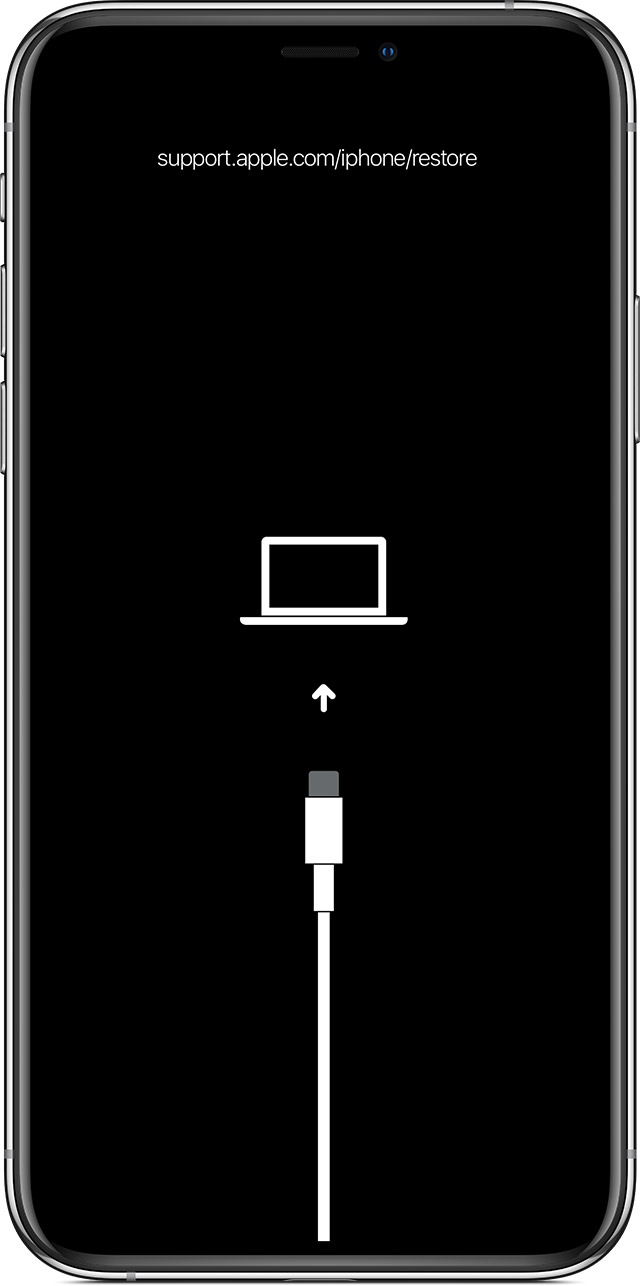 When you open iTunes, you will see a popup saying, 'There is a problem with the iPhone 'iPhone' that requires it to be updated or restored'. Now you will see two options: Update or Restore, select Restore.

Now you will see a window appearing 'iPhone Software Update'. Here, tap on Agree.

Once the " iPhone software update" is downloaded, iTunes will pop up "iTunes will erase and restore your iPhone to the latest iOS version and verify the restore with Apple. " Then click Restore.

You can see the restoration progress with a bar appearing on your iPhone 12 screen. Once it's completed, your iPhone will automatically restart. Now, you can set a new passcode for your device.
Way 4 Using Find My (icloud.com)
Find My feature allows us to find or lock iOS (and Mac OS) devices when they are lost or stolen. 'Find My iPhone' requires iOS 5 (or higher) (Mac OS X 10.5 or higher on Mac). If 'Find My iPhone' is installed on your device, we can use this feature for the following functions:
Find your device on a map;

Ring your phone;

Erase your device.
Its erase option allows us to unlock iPhone by resetting it without changing its iOS version. However, you will lose all the data, including settings and media files.
Requirements:
To erase your locked iPhone, you must enable Find My Phone.

The locked iPhone hasn't logged out of the iCloud account.

The command will only be executed when the device is connected to the internet, so your device must be connected to the internet, whether it is Wi-Fi or a cellular network.

This method requires your Apple ID and password.
A step-by-step guide:
First, go to the official site at iCloud.com.

Click Sign in and then enter your Apple ID and password in the given boxes.

After successfully logging in, select Find My, then re-enter your Apple ID password.

Here, after clicking on All Devices, select your iPhone.

Tap on Erase This Device.

Tap Next to confirm the erasure of your iPhone.

Now you will receive a verification code on your other trusted device. Put it in to continue the process.

Here, put your phone number and tap on Next.

Now your iPhone is being erased. You will see a white Apple logo and a progress bar indicating the erasure process on your screen.

Wait until it's finished. Your iPhone will restart. Swipe up to go to the screen where you can reset your iPhone. The message 'iPhone locked to owner' will appear on your iPhone. Enter your Apple ID and password when you see this message. Now you can create a new passcode.
How to Unlock iPhone 12 Carrier
What does carrier-locked mean?

Carrier-locked means that a smartphone is tied to a specific carrier's network and cannot be used with other carriers without unlocking. This restriction is often implemented by mobile carriers to ensure the phone is used exclusively on their network for a certain period.
How to check if your iPhone is locked by a carrier?
There are three different ways to check your iPhone if it is carrier-locked.
Using Settings
First, go to Settings and tap on General.

Now click on About.

Now look for Carrier Lock towards the bottom of the page. If it says No SIM restrictions, your iPhone is unlocked, and you can use any carrier or cell service according to your desire.
Using a SIM Card
Hold the Power button down to turn off your iPhone.

Remove the SIM card that is currently in your iPhone.

Now insert a second SIM card from another carrier and turn on your iPhone.

Check to see if the new SIM card is compatible with your iPhone.

Try making a call with the new SIM card to see if it works.

Your iPhone will be unlocked if you make the phone call successfully. If you weren't able to make the call, your iPhone is dead.
Contact the Carrier
Contact your carrier if your device is locked. But make sure you are paying the installments and have fulfilled the requirements set by your carrier.
It may take several days to unlock your device through this method.
Below are two highly reliable methods to unlock the carrier on an iPhone, suitable for all iPhone models.
Way 1 Contact Your Carrier
AT&T
First, go to settings and tap on General.

Tap on About and locate your iPhone IMEI number by scrolling down.

Go to the AT & T device unlock a portal and put in your iPhone's IMEI number and follow the instructions to unlock.
AT & T now allows you to unlock your iPhone after only six months of service. For further information, call 06, which is AT & T's customer support number.
T-Mobile
First, log in to your T-Mobile account using a web browser.

In the upper left corner of the screen, click the Account symbol.

Choose a service line from the options provided.

Tap on Device>Check Unlock Status to see if your device is unlocked.

If it says it's locked, dial *6 or 877-746-0909 for help.
To unlock your iPhone (for a prepaid account), you must have at least $100 in your account. Also, make sure in the previous 12 months, no more than two unlock requests were made.
Sprint
Call Sprint. If you or your iPhone is still under contract, they will demand you to pay off the balance before they will release the code. However, because Sprint is now owned by T-Mobile, don't be shocked if your call is answered by a T-Mobile representative.
Eligibility Criteria:
Make sure that no debt or installment is pending.

Your iPhone should never be reported as stolen or lost.

If you wish to unlock your iPhone internationally, your iPhone must have been connected to Sprint's network for at least 90 days, and domestic unlocking must be connected for 50 days.
To unlock the smartphone, call Sprint customer service at 888-211-472
Verizon
Follow these procedures to unlock your Verizon Sim card:
Wait for 60 days. After 60 days, your Verizon phone will be automatically unlocked.

Your iPhone should not be marked as stolen or lost.

If it doesn't lift off the lock automatically, you should contact at 8611 or make a call at 800-922-0204 for further assistance.
Way 2 Using SIM Unlock Chip
Many mobile phone carriers lock the phones sold under contract or on a payment plan because they want to make it difficult for you to unlock a handset like this.
But when you use an unlocked chip, it changes the ICCID and unlocks the locked carrier. Most of the time, it's a 20-digit code. It fits in your iPhone sim tray and works with your SIM card to allow your iPhone to detect it even if the locked carrier is different.
Sim unlocking chips are easily available on the internet. These are inexpensive, costing between $20 and $30. It's also safe to use and even legal if you have paid the installments set by your carrier.
A step-by-step guide:
Place the unlock chip in the same slot as the SIM card you're trying to use.

After a few seconds, a screen will appear. Click 'Edit ICCID.'

Click 'accept' after entering the new ICCID Code.

Power down your phone.

At this point, your phone is unlocked and ready to use.
Make sure the phone you're trying to unlock is running the most recent version of iOS.

Connect your phone to the internet before attempting to unlock it.

After unlocking, leave the SIM card on the phone.
Conclusion
This guide has shown various methods to unlock your iPhone 12, whether it's disabled or carrier-locked. You can select the method that best fits your needs.
However, for unlocking an iPhone 12 without a passcode, Mobitrix LockAway stands out as the optimal choice. It surpasses other methods like iCloud and iTunes in ease of use, speed, and absence of restrictions.