No Need to Guess if You Forgot iPhone Passcode - 2021
Passwords are good for data security but in the case of iPhone and you forget your password, entering a wrong passcode severally, your phone will be disabled and you will have to erase everything to unlock it.
This implies that your data and settings will be lost If no backup had been made.
To fix this issue with ease, this article will guide you on the various ways you can use to recover your iPhone and erase it with ease in the right way especially using a third-party tool, LockAway.
Fixing Your iPhone passcode.
Forgetting your phone passcode sends a chill of tension and worry, this can make you make poor and rush decisions in attempting to recover it.
The steps below guide you on what to do if you forget your iPhone passcode.
Step 1: Don't rush to guess your passcode
Many people rush to guess their passcode when they forget it, this is risky as with iPhone it will be easily disabled.
The first thing you can do is to relax and take your time to recall the best matching guess of your passcode. This way you won't end up wasting your trial attempts.
Most solutions of fixing recovery of iPhone passcode end up erasing your data thus they rely upon you having made a backup as recovering your iPhone passcode is easy but recovering the data and settings is almost impossible unless you have a backup.
Step 2: Unlock iPhone via computer
Before deciding to completely erase your data, try unlocking it via iTunes or Apple Finder using your computer. The steps below can guide you to do this.
If your iPhone was synced with your Mac do the following:
Using a lightning cable, connect your iPhone to your Mac.
Open Finder, in the sidebar under locations, select your device.
From the bar on top, select general. Scroll down and select "Restore Backup" under "Backups".
All your backups will be displayed, choose those to restore from and once you have entered your Mac password, click restore. Your data will be restored and passcode removed and you can now set a new one.
However, this method is only applicable if you had synced your iPhone with your computer and a backup of your data exists, otherwise it can't work.
If using a Windows computer and you had synced your iPhone with iTunes, do the following:
Via a lightning cable, connect your iPhone to your computer.
Open iTunes, if you are prompted for a passcode try connecting to another computer, if not just wait for your iPhone to be synced by iTunes.
Once the sync completes, click on "Restore iPhone" and let the process complete.
Once completed, the iOS setup screen will pop, click on "Restore from iTunes Back-up" and select your latest backup to restore from.
With this method, your passcode will be removed, just set a new one. If neither of the solutions above worked, proceed to step 3.
Step 3: Erase iPhone using iTunes recovery mode
To erase your phone, you must have a computer nearby and a prior backup of your data and settings.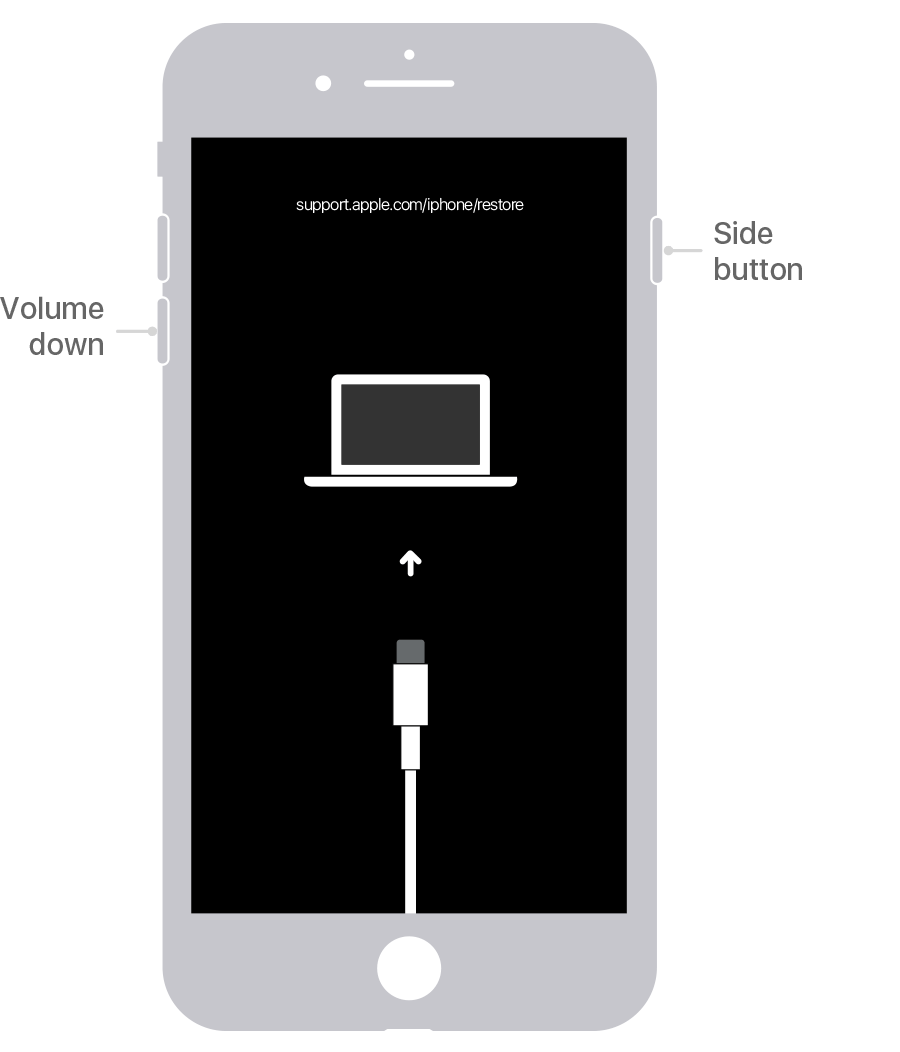 The recovery mode works for all iPhone generations, the following steps will guide you through this step:
With your phone not connected to the computer, Long press the side button and the volume button, once the slider appears, drag it to switch off your device. Holding the side button, connect your iPhone with your computer, hold the side button until the recovery mode screen appears.
From your computer, locate your iPhone and tap on restore. The required software will be downloaded. However, if it takes past 15 minutes, the recovery mode will exit. Just repeat the procedures above.
However, if you succeeded, all you need now is to wait for the process to complete for you to set up your iPhone and use it once again.
Step 4: Erase via Find My Phone
If you have no computer, you can still remove your passcode by logging in to your iCloud account via another iPad or iPhone.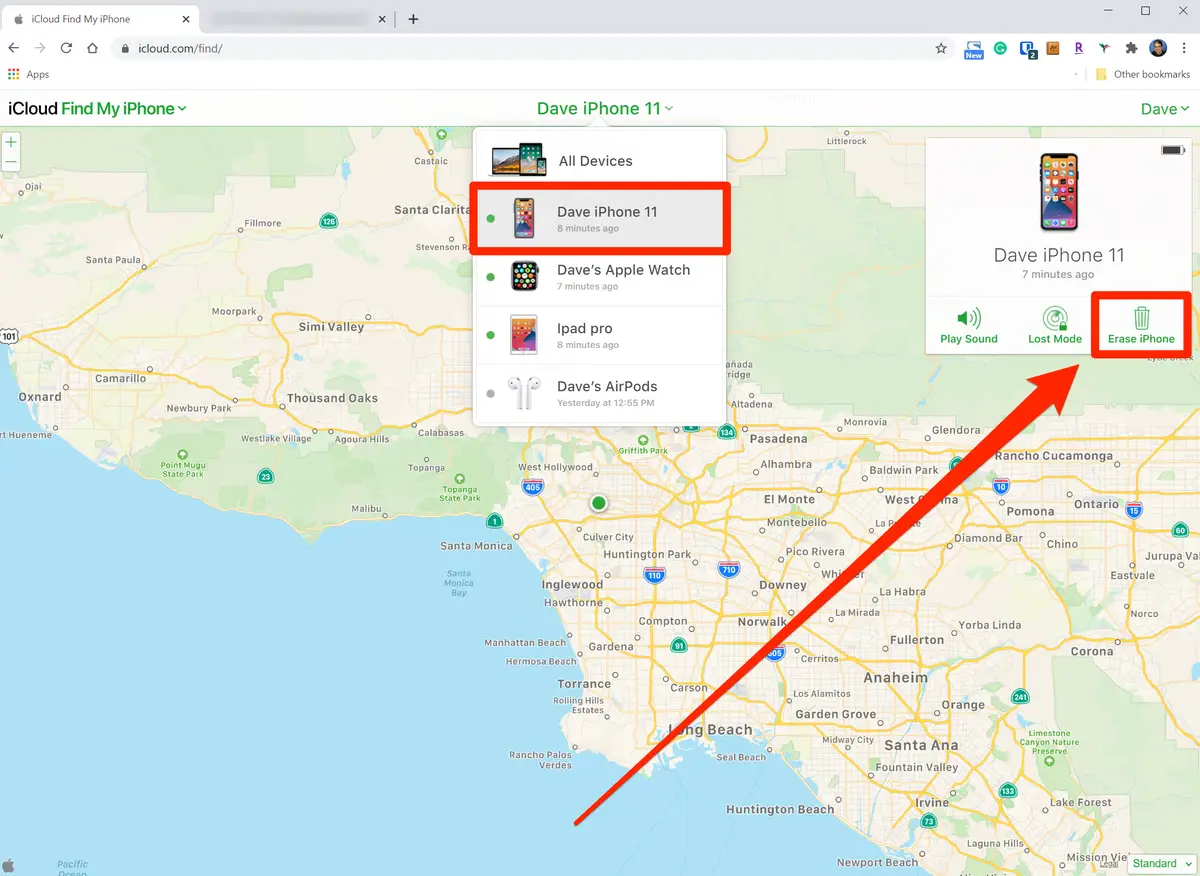 This will work better if your latest backup on iCloud was not more than a few hours.
Visit iCloud.com and sign in to your account.
Under Find My iPhone, select your iPhone.
Click on erase iPhone. Your phone will be erased and the passcode removed.
Once completed, set it up, and from your iCloud backup, restore all your data and settings. Provided a backup exist, your iPhone will restore its previous shape.
Step 5: Erase iPhone via LockAway
The above methods don't guarantee recovery of your iPhone passcode or data. Moreover, they are complicated and total data loss is easy.
A better alternative is to use Mobitrix LockAway, an effective and professional tool to solve passcode recovery.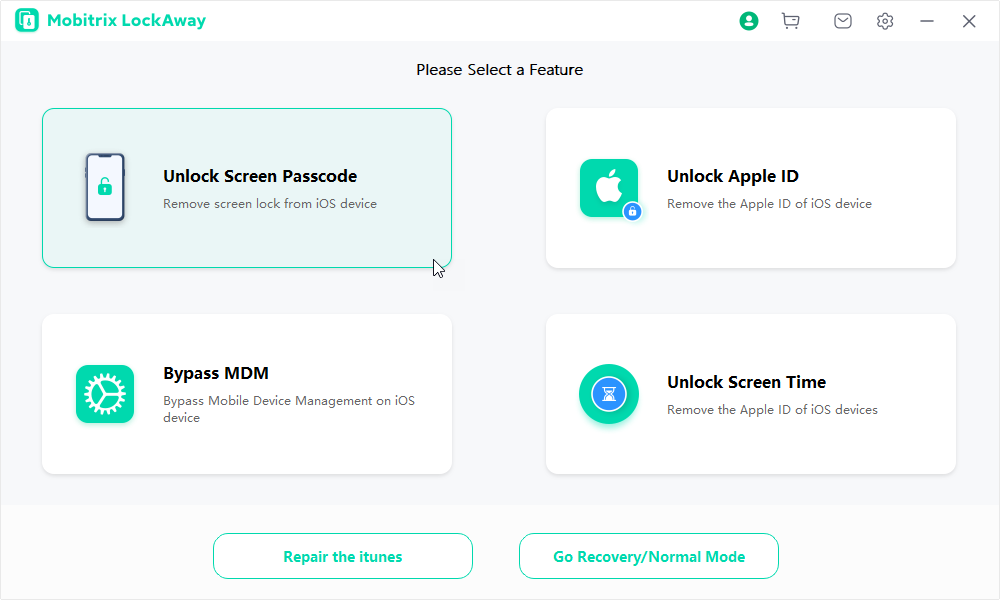 LockAway enables people to practically unlock their iPhones and in doing so no data is lost. LockAway has various features and benefits as explained below that make it a better choice.
It is easy, with just three steps you instantly get to remove iPhone passcode.
It is effective as it can bypass passcodes on your iPhone anytime.
It is secure, you can easily unlock your iPhone at home with no assistance.
No need to use iTunes, it is very easy-to use.
LockAway can remove passcode such as; Face Id, Alphanumeric passcode, Touch ID, and 4–6-digit passcode.
To use LockAway, follow the tutorial video and do the following:
Connect your iPhone to the computer
Select unlock mode
Remove your iPhone lock
Step 6: Restore your data and settings
To restore your data, you need to have a previous backup on iCloud.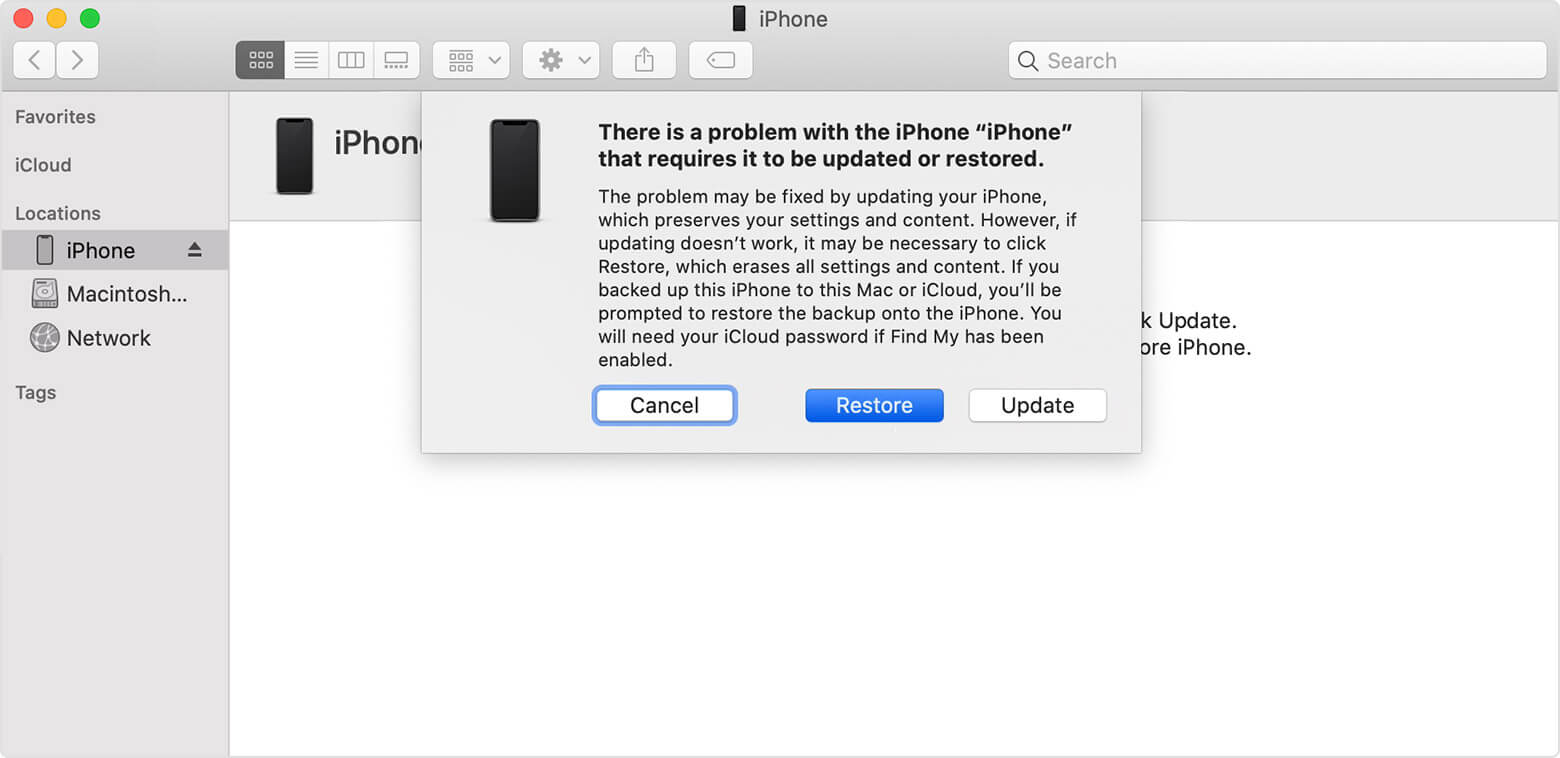 To restore from iCloud:
Open settings and tap general, at the bottom click, reset.
Click on "Erase all content settings" confirm to erase now and click erase iPhone
Input your Apple ID password, click erase
Wait for the apple logo progress bar to complete
Once your iPhone restarts, using your Apple ID sign in to iCloud
Under Apps and Data, click "Restore from iCloud Backup"
Select the backup to restore and restore
Summary
In conclusion, this article provides a guide on how to recover when you forget your iPhone passcode. It looks at the don'ts such as not rushing to guess your passcode and gives suggestions moving forward such as the need for constant backups.
The article also offers a better alternative, Mobitrix LockAway, to aid you in recovering your forgotten iPhone passcode.