Forgot your Apple password and the recovery details? You're not alone. Dive into this guide to discover quick and straightforward Apple account recovery methods, complete with helpful screenshots. Plus, uncover tips to speed up the recovery process and access your Apple ID swiftly.
What is Account Recovery?
Apple account recovery is the process by which you can reset your password even when you don't remember any relevant details.
Generally, two methods are used for the purpose. To initiate the process by any method, you just need to have a trusted iPhone/ iPod/ iPad, or web browser and you are good to go!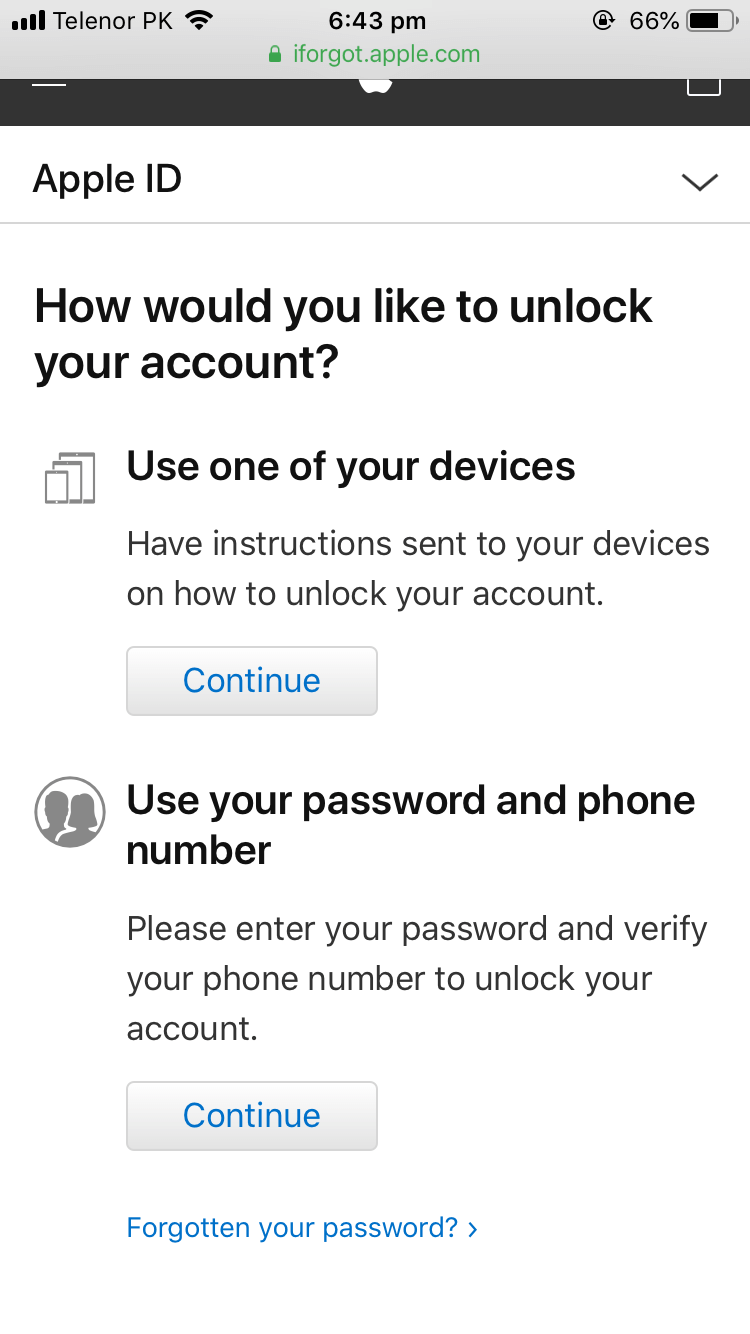 Request Apple Account Recovery
What do I Need to Know When Using Account Recovery?
The process of apple account recovery starts as soon as you request account recovery from an iDevice or browser. You are prompted when your request is verified and are given a date and time by when you may be able to recover your account.
However, if you turn the 'recovery key' on, then your request for account recovery will not be processed.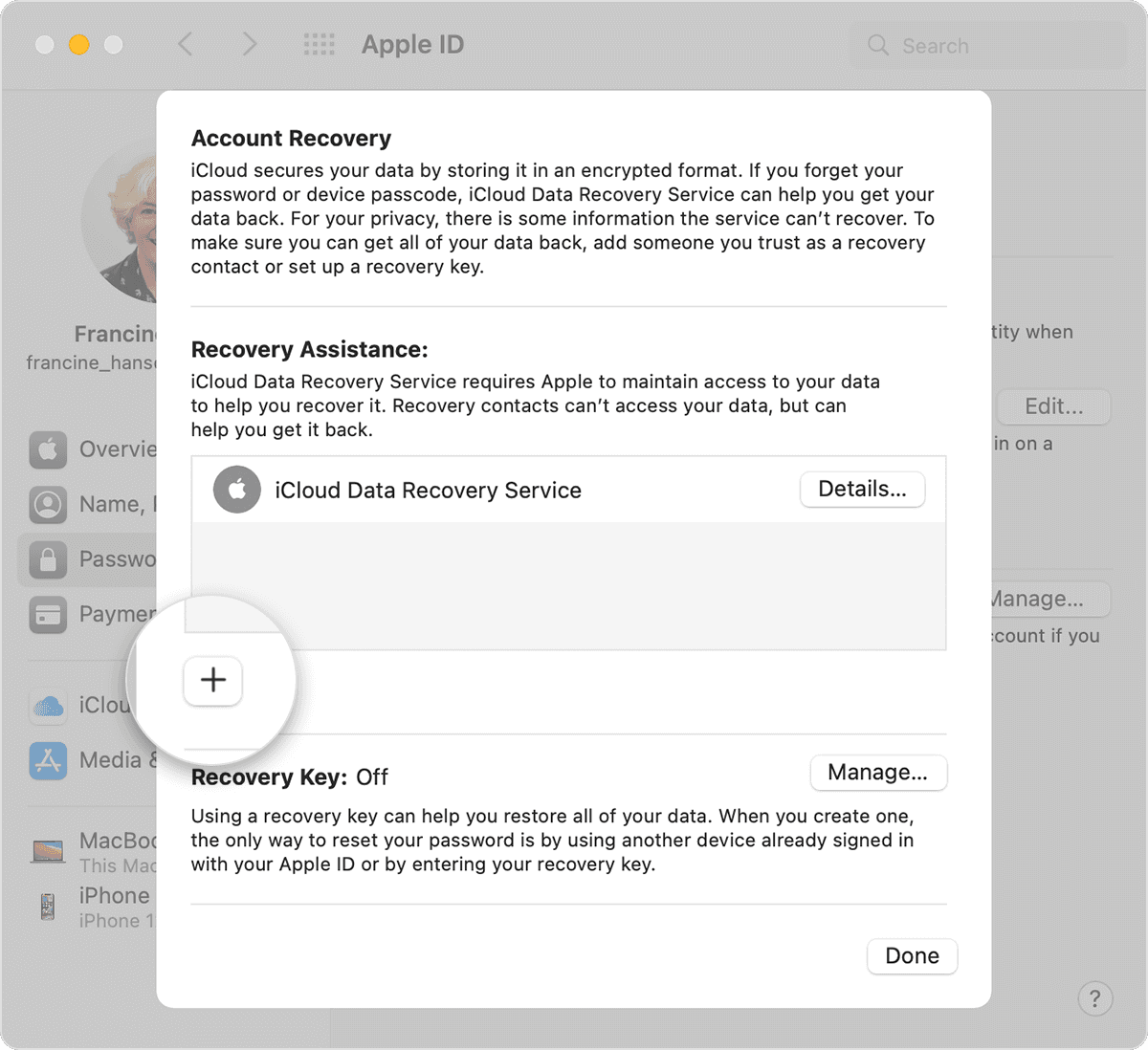 Add Apple Account Recovery
Apple ID account recovery is a time-taking process. To speed it up, you must remember:
To avoid using the device whose browser you used to search for iforgot.apple.com to request for account recovery.
To turn off all the iDevices in which you were signed in by your Apple ID.
After the processing time, Apple will contact you via text or call and instruct you about further steps.
To get the process completed even faster, you may enter the code that Apple sends to your primary email address. Or you can try entering your credit card details for quick identification as your card issuer is requested for authorization in such a case.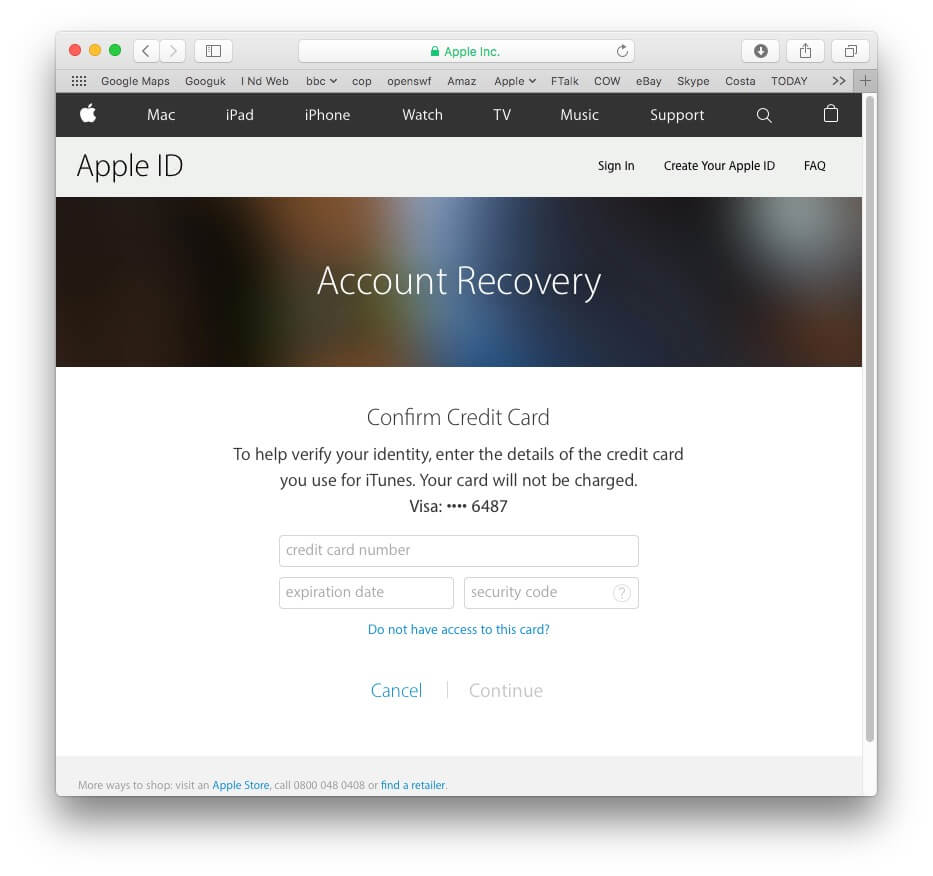 Credit Card Details for Apple Account Recovery
For Apple account recovery, phone number of a trusted device is a must have, even if you are requesting for account recovery from the web. Two easiest ways to recover your account are given here step by step.
Way 1 Request Account Recovery via the Device's Settings
To request for apple account recovery via your device settings, you need to follow these steps:
Open the device Settings, and tap on your name.
Select Sign out then click "Forgot Password?"

Click On Your Name

Enter the phone number of a trusted device to get verification code.
Insert the code.
Enter any old passcode that you remember.
Set a new Apple ID password and re-enter it to verify.
Way 2 Request Account Recovery via Web
If you are unable to recover your account by the first method, you should follow these steps:
Search for https://iforgot.apple.com/password/verify/appleidin your web browser.
Enter your Apple ID and trusted phone number associated with it.
When a Reset Password option pops up in your trusted device, choose Allow.

Apple Account Recovery via Web

Follow the steps as instructed by your device such as entering device passcode or recovery key.
Set a new password and re-enter it for verification.
Note:
While proceeding with the second method, make sure you don't click back after any step as you will have to start from scratch again.
If two-factor authentication is not enabled, you might be asked to answer your security questions.
How To Check the Status of Your Request
The only difficult part about apple account recovery is waiting for some days to regain access. To check your Apple account recovery status from time to time, you just need to visit iforgot.apple.com and insert your Apple ID.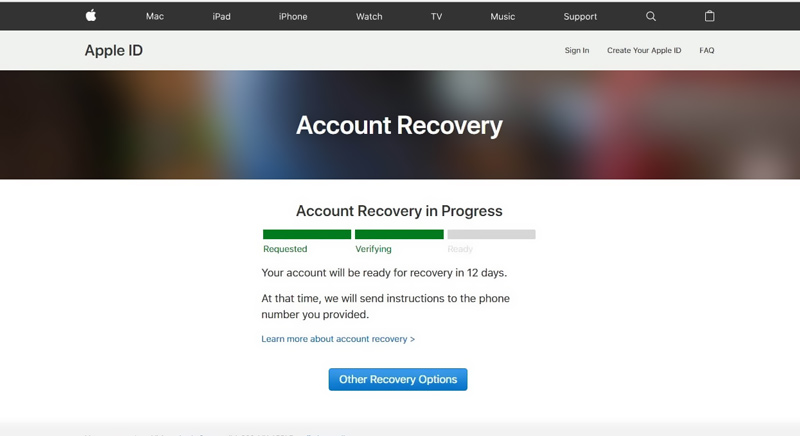 Apple Account Recovery Progress
How To Cancel Your Account Recovery Request?
If you are able to recall your password or sign in to your Apple ID before the completion of the recovery process, you can access your account right away without any delay.
In case you haven't requested a recovery for your account, you can simply cancel the process by following instructions in the confirmation email sent at the earliest stage.
Are Account Recovery Contacts and Account Recovery the Same?
Account recovery is often misguided for account recovery contact. The latter is a trusted person who can verify your identity enabling you to regain access to your account more easily and quickly.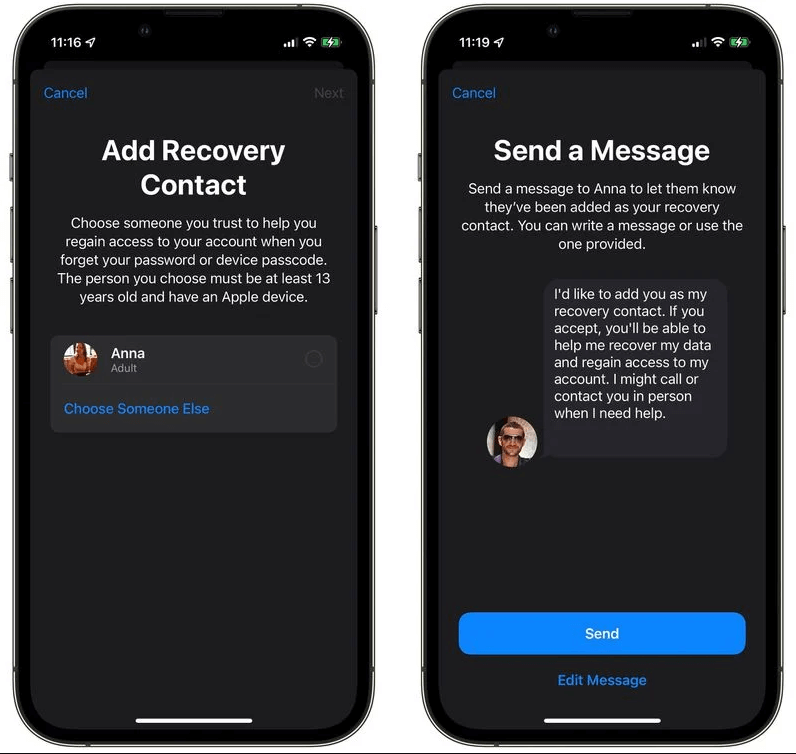 Adding Recovery Contact
You may set up at most five recovery contacts. Contrary to what most people believe, account recovery contacts are not even known to Apple for privacy purposes. So, you must remember them.
Moreover, the recovery contacts would have no access to your account. Their purpose would only be to provide you with code when you need it.
Apple account recovery is your last resort if you are unable to access your account. It helps you even when you haven't much info to reset your password.
For preserving your account safety, the procedure involves verification at multiple stages and therefore, it takes a few days after your request is verified.
The good thing for you is, the process can be made a bit quicker if you try the hacks we have just explained above!