When your Apple ID is locked for any security reason, this hinders you from doing lots of things unless you unlock the disabled Apple ID.
This article will show you how to unlock your Apple ID easily and quickly.
Unlock Apple ID with LockAway
Once Apple suspects unauthorized access to your iPhone, they automatically lock your Apple ID. A good example of a possible threat is when they notice attempted guesses of your security questions continuously.
This is a good security measure but unless you know how to unlock your Apple ID you can easily get frustrated. Luckily enough, this article got you covered.
One of the easiest and most efficient ways to unlock your Apple ID is by using Mobitrix LockAway- Unlock iPhone Passcode.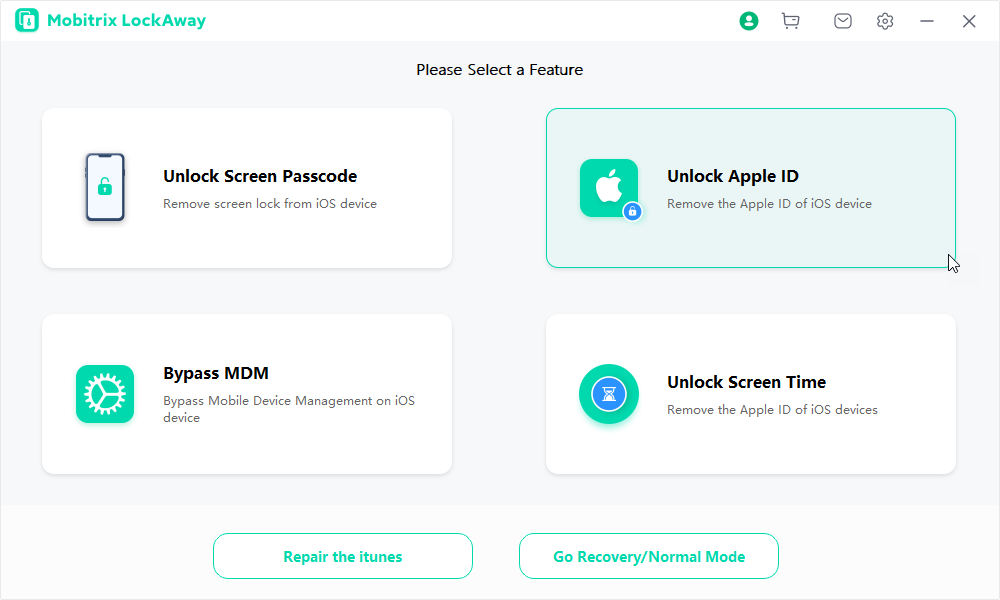 LockAway is a professional software that helps users in resetting or unlocking their Apple ID.
To use LockAway you only need to have a computer, the good thing with LockAway is that:
It's very user-friendly.
It's fast to unlock Apple ID within about 30 minutes.
It easily unlocks disabled Apple ID with a high success rate of 99%.
It can be used to reset disabled Apple ID.
It supports any iOS version.
All these features of LockAway come in handy but how do we use the tool?
Well, worry not the steps below will guide you on how to use LockAway to unlock your disabled Apple ID.
Connect your iPhone to your computer and launch LockAway software on your computer, ensure you choose the Unlock Apple ID mode.
To remove the Apple ID and iCloud lock, click on Start to Unlock.
Let the process complete uninterrupted and that's it! You've successfully unlocked your Apple ID.
With this method, LockAway, it is both efficient and easy to unlock your Apple ID without too many steps.
Unlock Apple ID via Resetting of Apple ID Password
You can also unlock your Apple ID by resetting your Apple ID, resetting your Apple ID can be done using two methods. Both are covered in this article.
Method 1 Recovery Key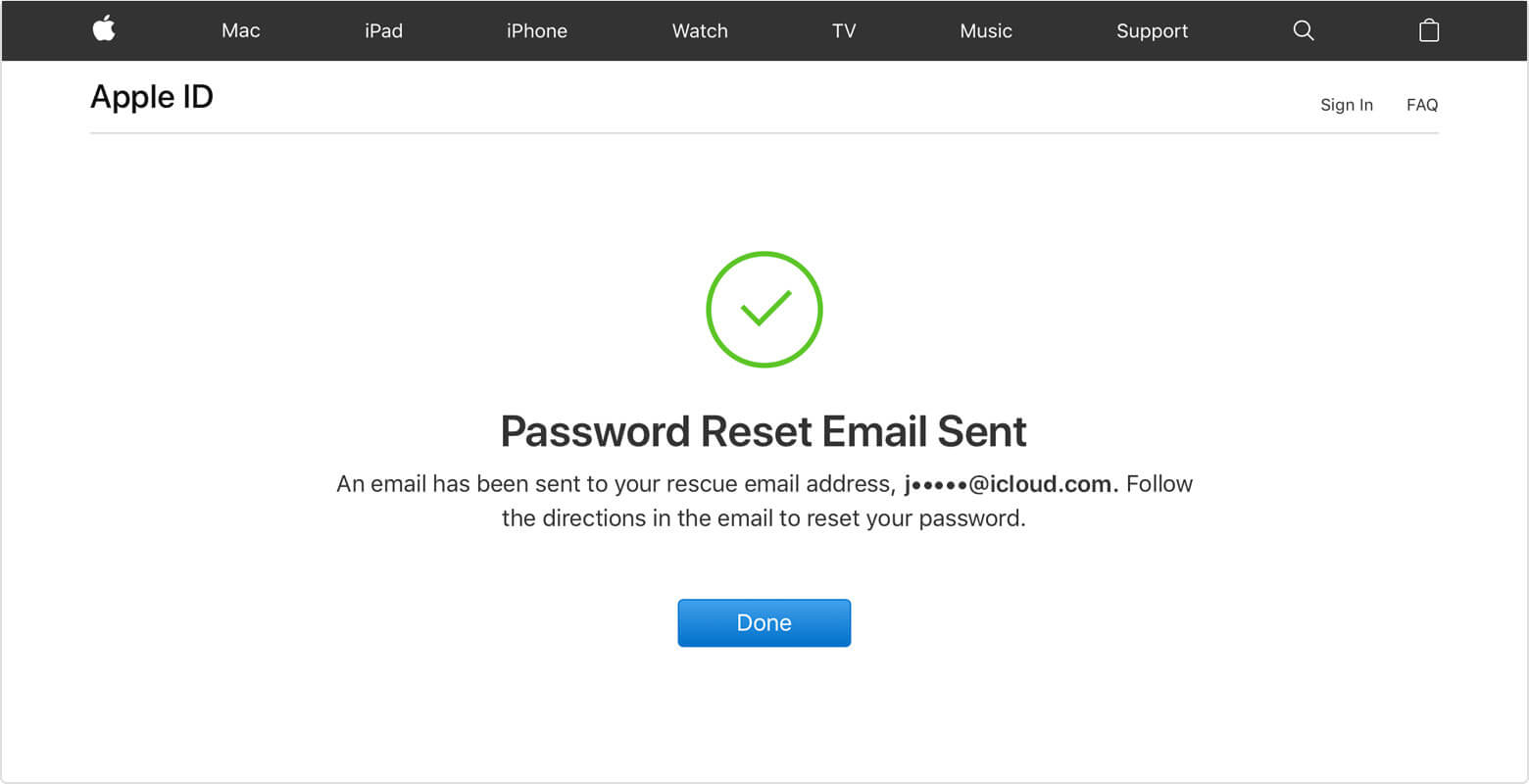 With a recovery key, you can regain access to your Apple ID. Follow the steps below to reset your Apple ID.
Click here to open your account page for your Apple ID and click on Forgot passcode.
Once you enter the Apple ID that you want to reset, click on reset password and "Continue".
Enter your Apple ID recovery key and a trusted device to receive the verification code.
A recovery code will be sent on the trusted device, use it to create your new password. Click on "Reset Password" once you are done.
That's it, your Apple ID is now unlocked. However, note that this method will only work if you have a recovery key. In case you don't have one, keep reading the article to find another method that suits you.
Method 2: Two-Factor Authentication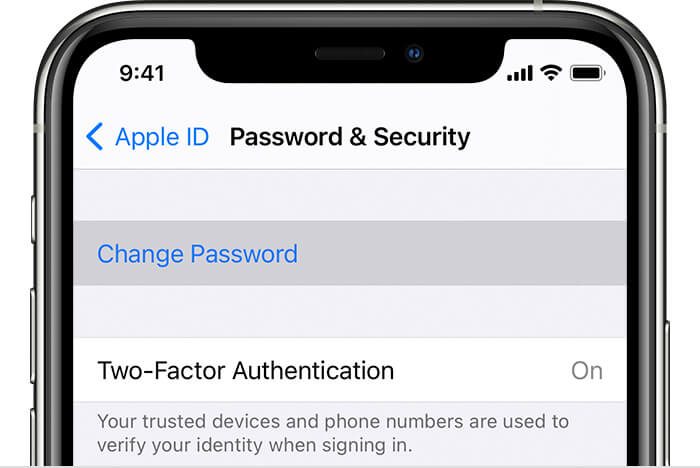 To use this method, you need to have a trusted device such as; your friend's iPhone or computer.
If using a trusted iDevice:
Open preferences and click on your Apple Profile.
Select "Password and Security".
Click the "Change Password" icon. On the screen, the instructions will guide you on updating your password.
If using a Mac:
Under Apple Menu, open system preferences.
Select "Password and Security".
Click the "Forgot password" icon, the on-screen instructions will guide you on unlocking the Apple ID.
Using two-factor authentication, you can access your Apple ID via trusted devices like your Mac, iPhone, or Apple Watch. If you can log in to a trusted device, you can use this method to reset your Apple ID password.
Unlock Apple ID via Official Help
You can also ask for official help to unlock your Apple ID.
Method 1: iForgot Service.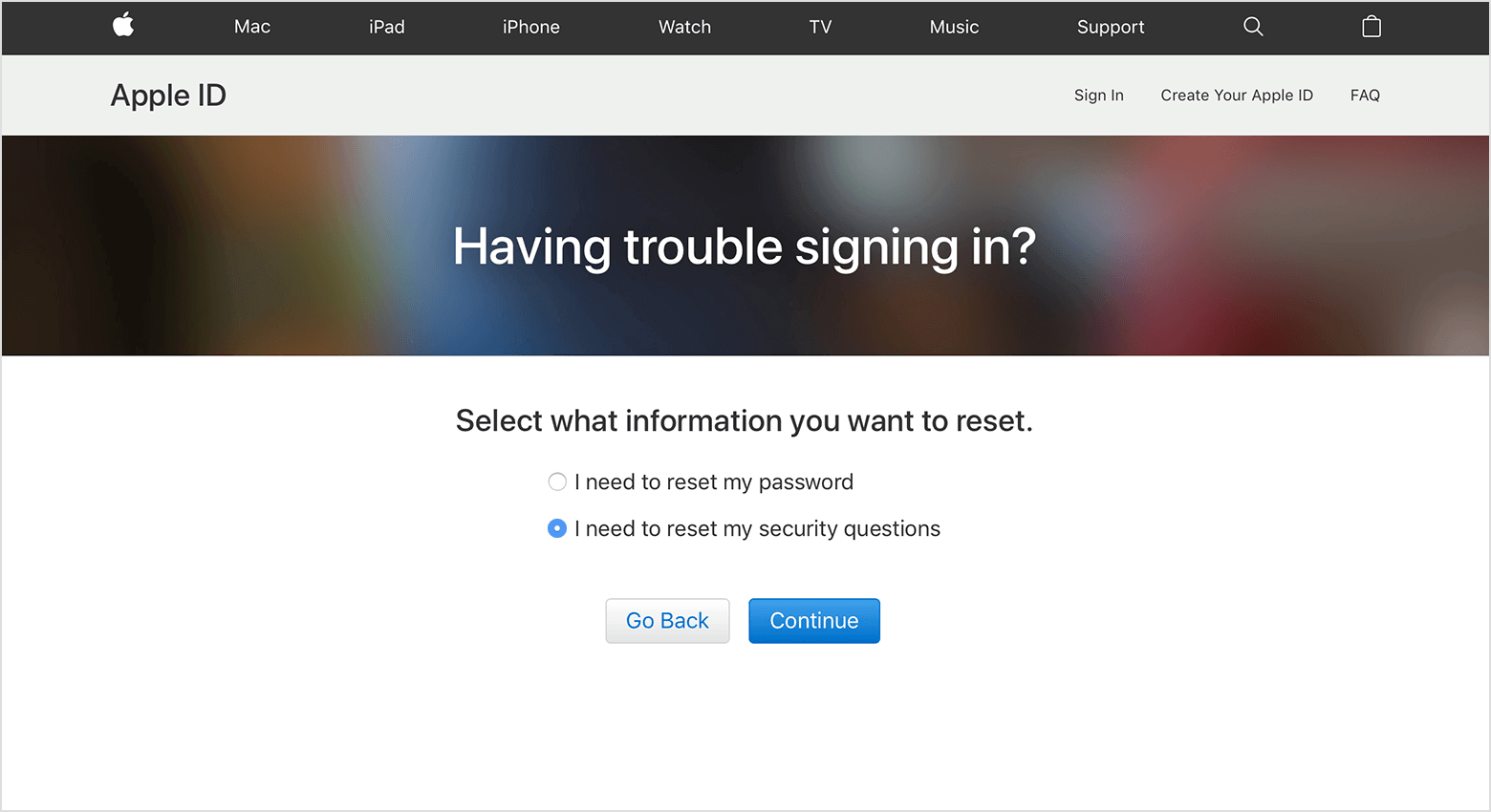 The first thing is to verify your identity with Apple by answering a few questions and entering your Apple details such as email and mobile number.
Go to iforgot.com.
Fill in your Apple ID, click "Continue".
Fill in the security questions.
The on-screen instructions will guide you on unlocking your Apple ID.
For users who want to unlock their Apple ID via iForgot Service, they need to prove that the Apple ID belongs to them, so they need to provide some personal information. If you cannot provide enough evidence to prove it, then this method may not help you.
Method 2: Apple Support
Visit Apple Support Website.
Click on "Apple ID".
Choose "Disabled Apple ID".
Get in touch with an Apple support employee via a call, email, or chat to get them to aid you in unlocking your Apple ID.
How to Secure Your Apple ID?
If your Apple ID is locked it's not only because you forgot your password, but also because you have had your Apple ID hacked.
Hackers can change your password, remotely erase or lock your iPhone, and even make purchases with your Apple ID after hacking it! So, it is very important that as soon as you start having doubts about your Apple ID, you should take immediate action.
1. How to identify hacker attack:
When someone attempts to hack into your Apple account by repeatedly entering incorrect passwords, or by answering security questions incorrectly, you will receive an alert from Apple saying one of the following:
"This Apple ID has been disabled for security reasons".
"You can't sign in because your account was disabled for security reasons".
"This Apple ID has been locked for security reasons".
This is because Apple recognizes the attack and locks your Apple ID for "security reasons". Apple may also send you an email explaining how to reset your Apple ID password. Hackers can forge emails that are highly similar to those sent by Apple to guide you to change your password.
2. How to protect your Apple ID From Hackers:
About your Apple ID
Don't provide your password and security questions, verification codes, recovery key, or any other account security details to anyone else. Apple will never ask you for personal information.
You should choose a strong password that will prevent hackers or others from getting access to your Apple ID.
Make your security questions difficult to guess.
Passwords for Apple ID and other websites should never be the same.
Always change your Apple ID password and do not reuse old ones.
Be careful about emails and prompts
Never log in to your Apple account from an email or any other prompts. Always go to Apple's website.
Don't respond to phishing emails because these are fraud emails that pretend to be from Apple and ask you to log in to your Apple ID.
Identify such fraudulent emails by poor grammar and spelling errors.
Always check the address that the fake email is sent from.
Set up two-factor authentication
Next time if you get an error message like "Your Apple ID is locked for security reasons", don't panic. Make sure to follow the tips covered here to improve your Apple ID account's security. All these will surely keep your account from getting locked or your iCloud account locked in the future.
Summary
In conclusion, this article introduces a variety of methods to use whenever your Apple ID is locked, there is always a method to meet the needs of users.
Moreover, with LockAway, you can easily and quickly unlock your locked Apple ID,
Your iPhone is important, faster is always better, don't miss the call or messages when your iPhone is locked.