How to Turn off iPhone Screen Time without Passcode
With the release of iOS 12, Apple rolled out the Screen Time feature to enable users to restrict their spending on their iPhone's screen. The Screen Time allows users to limit other functions of their iPhone.
The Screen Time feature is beneficial to many, but if you don't have a good experience with the iOS environment, you may need ways to turn it off. This article will guide you through. Moreover, the article will explain the feature and how it operates and give you suggestions on what to do upon resetting your passcode.
How to Disable Screen Time via Apple ID
With your Apple ID, you can easily disable the Screen Time feature by either of the below methods.
1. Log out of iCloud
The Screen Time is associated with your iCloud. Thus, if you sign out of your iCloud, you automatically turn off the feature. By signing out of your iCloud, you can turn off the feature if you use an iOS 14 without needing a passcode.
The steps for this are:
1. On your iPhone, open iCloud settings, then click "Sign Out".
2. Enter your Apple credentials then, click "Turn Off".
3. Back up your data to iCloud then, click "Sign Out".
4. Once you've signed out, open Settings > Screen Time.
5. Click "Turn off Screen Time".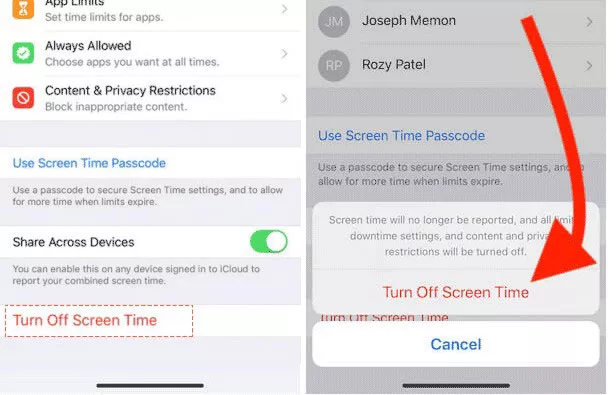 2. Disable Screen Time Passcode via Apple ID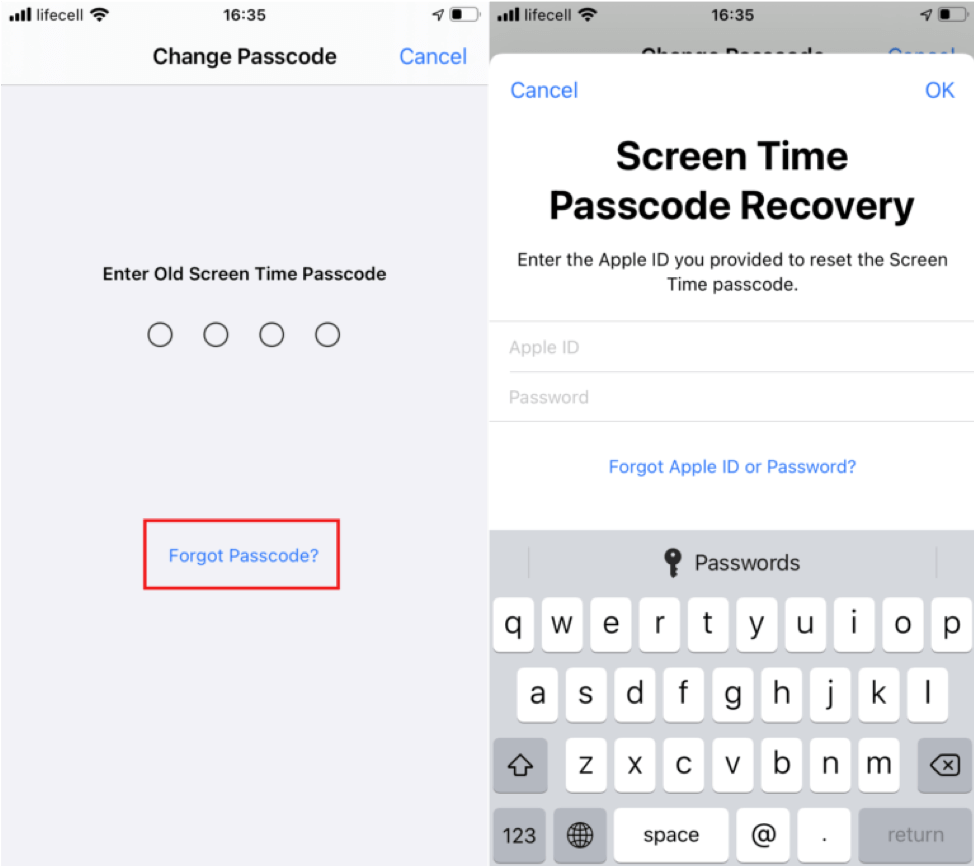 If using an updated iOS 13.4 or newer, the steps below will guide you.
1. Open Settings.
2. Navigate to Screen Time.
3. Click the option to change the Screen Time passcode then, click the same option again.
4. Click the option for forgot passcode.
5. You will be prompted for your credentials, input the password, and Apple ID used to set the Screen Time passcode.
6. Enter your new passcode for the Screen Time.
How to Disable the Screen Time feature for Any iOS Version
1) Via LockAway
Mobitrix LockAway- Unlock iPhone Passcode is an iOS repair tool that will enable you to quickly turn off the Screen Time feature even if you don't know or use the passcode.
LockAway is a professional tool with the following features:
i. It is user-friendly.
ii. It supports iOS 12 and newer versions.
iii. It supports iPhone 5s to iPhone 13.
iv. It is fast in turning off the Screen Time feature.
To use LockAway, first, download the software from the official website. Install on your PC, then follow these steps.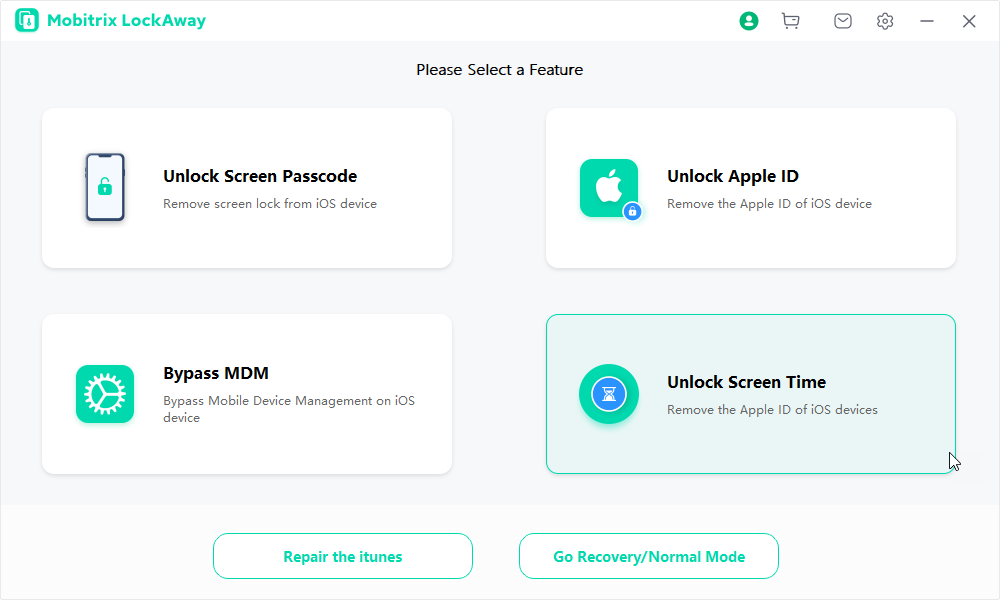 a) Connect your iOS device to the PC.
b) Choose the option to unlock the Screen Time passcode.
c) Click the option to "Unlock Now".
If prompted, choose to back up the data. You can use tools like Mobitrix for the backup. Once the process completes, LockAway will remove the passcode for the Screen Time, and then you can turn it off.
LockAway software is the preferred professional tool in turning off the Screen Time without using a passcode. LockAway is the most effective tool as it can be used with any iOS version and does the work instantly.
2) Turn off via iTunes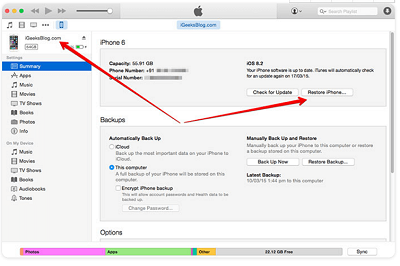 To remove the Screen Time using iTunes, you need to factory reset your iPhone. Ensure you first turn off Find My, then proceed with the steps below.
i. On your PC, open iTunes and connect your iPhone.
ii. If prompted, enter your passcode.
iii. Once iTunes detects your iPhone, click the option to Restore [device].
iv. Click the restore again to confirm the process.
Once your device restores to the factory settings, the Screen Time will have been turned off, and you will need to set up all the iPhone features afresh.
3) Reset All Content and Settings (Data Loss)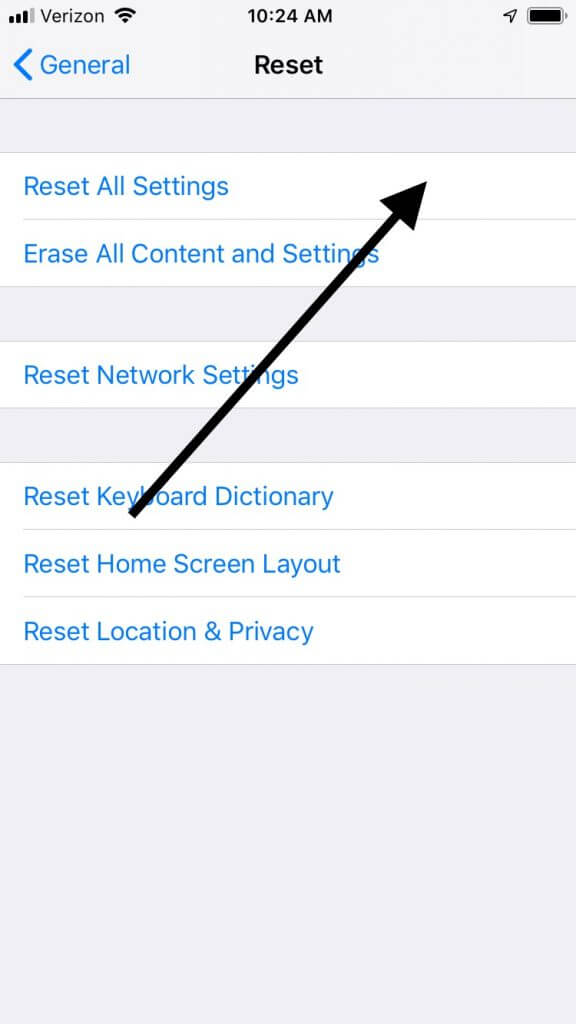 If you don't have your passcode and need to turn off the Screen Time feature, resetting all your settings and data on your iPhone is the quickest way to fix this. Despite this method achieving to turn off the Screen Time, all your data will be lost. Thus, first, ensure you create a backup.
Once you have your backup created, proceed with these steps.
i. Open Settings > General > Reset.
ii. Click the option to erase all the data and settings.
iii. Instructions will pop up on the screen to guide you on what to do next. Follow them.
Once the process finishes, your iPhone will reboot as new, having wiped out all your settings and data. Moreover, the Screen Time will have been turned off in the process.
Summary
Screen Time is an excellent way to restrict yourself on how long you need to be on your device. However, if you need to turn it off, this article covered everything you need to know. The article introduced the methods you can use to turn it off. In addition, it introduced a better and easy way to achieve this by using LockAway.