Are you wondering if you accidentally blocked someone who wasn't supposed to be blocked? Don't worry, just look at the list of people you've blocked. How?
This post will teach you how to see blocked numbers on iPhone using four detailed step-by-step strategies that are simple to use. Let's start!
See blocked numbers on iPhone
How to Find Blocked Numbers via iPhone Settings?
If you are looking for a way to see what numbers you have already blocked on your iPhone then follow these steps and you will be able to check blocked numbers on your iPhone in no time.
Steps
Go to the Settings of your iPhone and locate the 'Phone' tab.
Now, find the 'Blocked contacts' from the menu by scrolling down.
Here is the list of all contacts you have blocked. You can continue to add or unblock anyone from the list by clicking the edit button.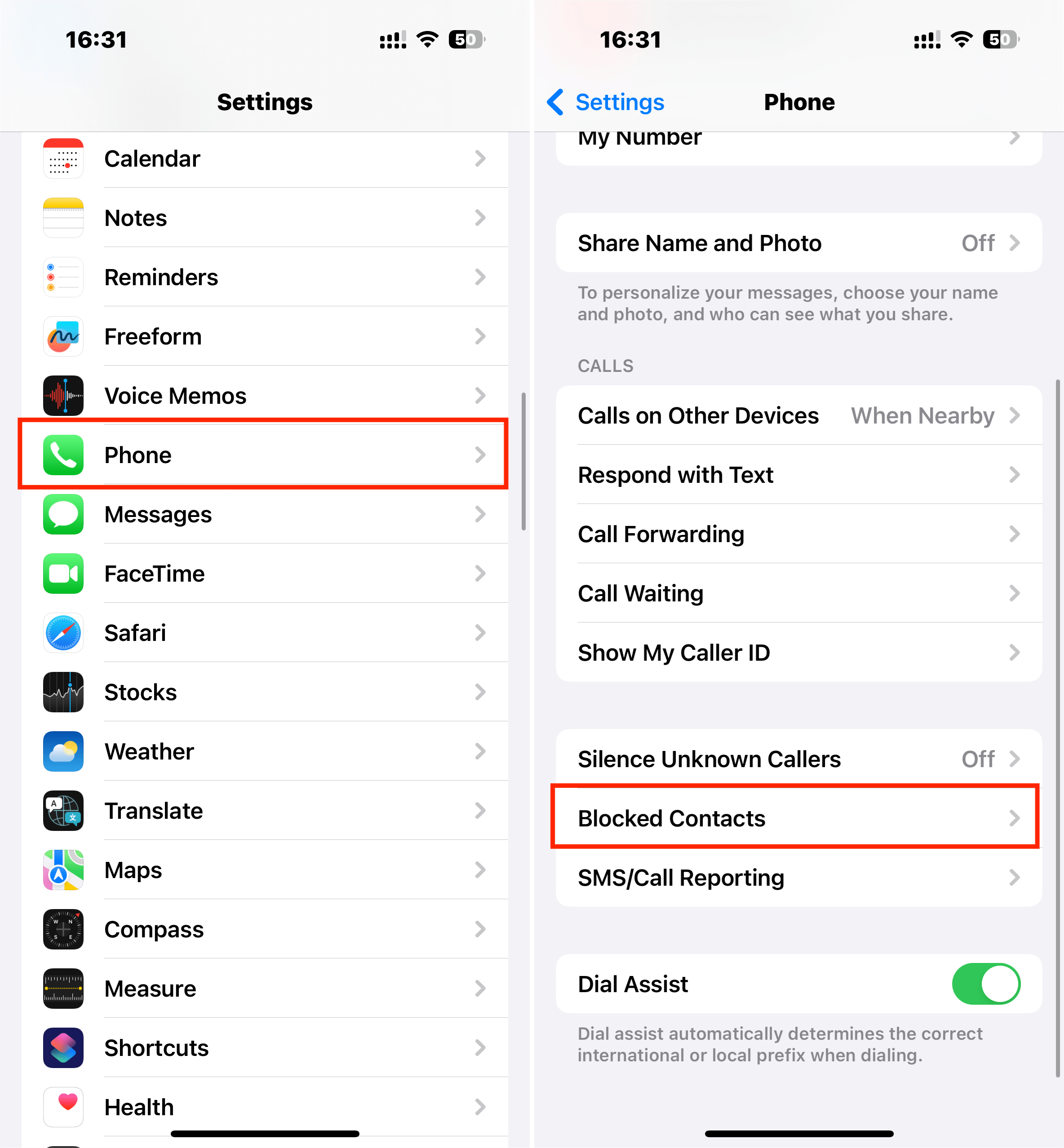 Find blocked numbers on iPhone
How to View Blocked Numbers on iPhone in Messages?
Sometimes, a person gets annoyed by the messages spammers keep sending for promotions. Blocking them in messages is the only way to get rid of them. Here's how you can see blocked contacts in messages.
Steps
Open the Settings app on your iPhone.
Scroll to find the 'Messages' tab and open the Blocked option in the menu.
A list of blocked people will open. You can find a number to unblock or add more with the edit option.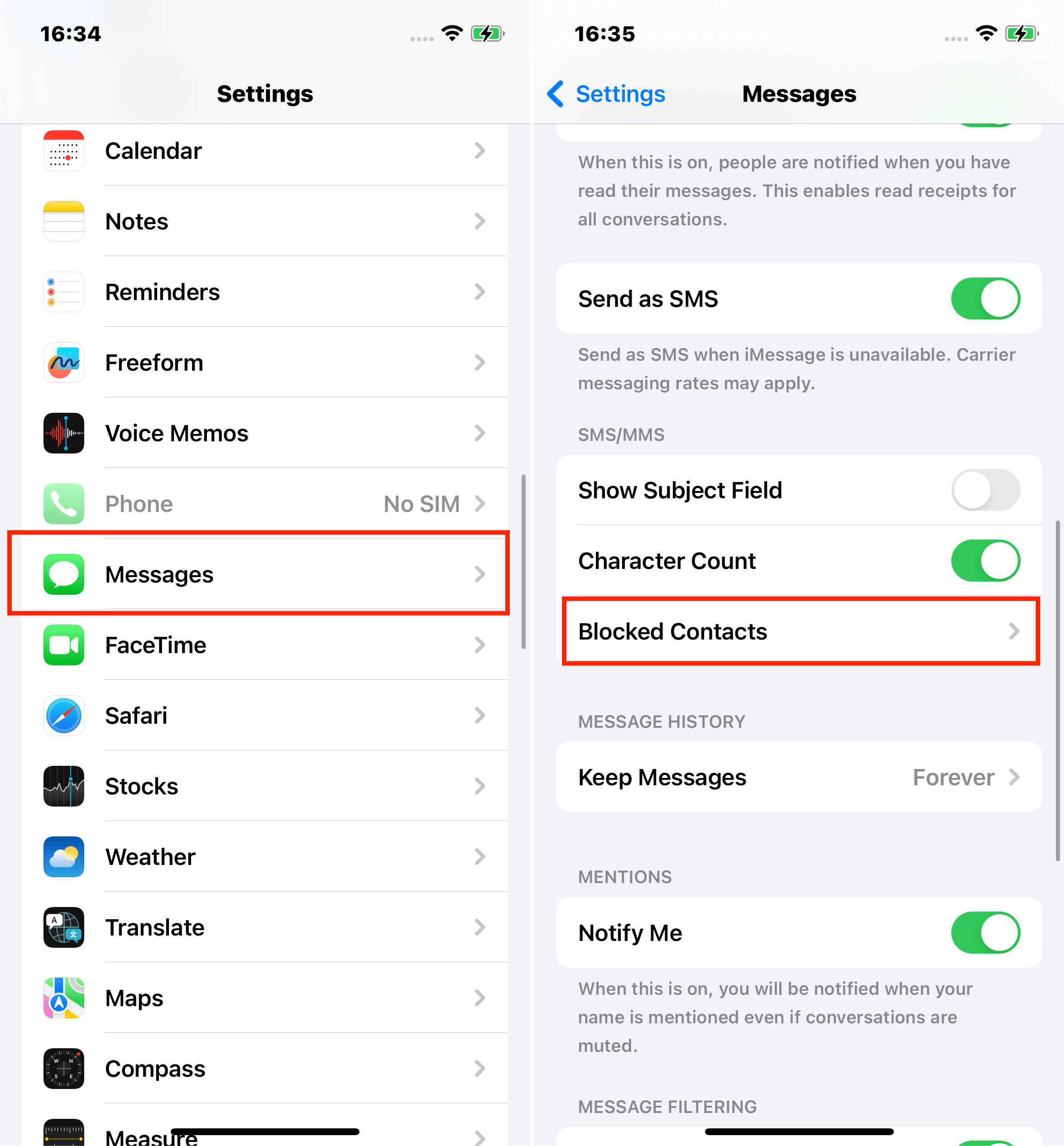 Blocked contacts in messages
How to Check Blocked Calls on FaceTime?
When you block a contact, all actions are revoked such as calls, messages, FaceTime, etc. However, a person can have another FaceTime ID other than the contact you blocked. It will appear under the FaceTime tab and you can check it with the following steps:
Steps
Launch the Settings app on your iPhone.
Go to the FaceTime tab and open 'Blocked'
Here are the FaceTime IDs you have blocked.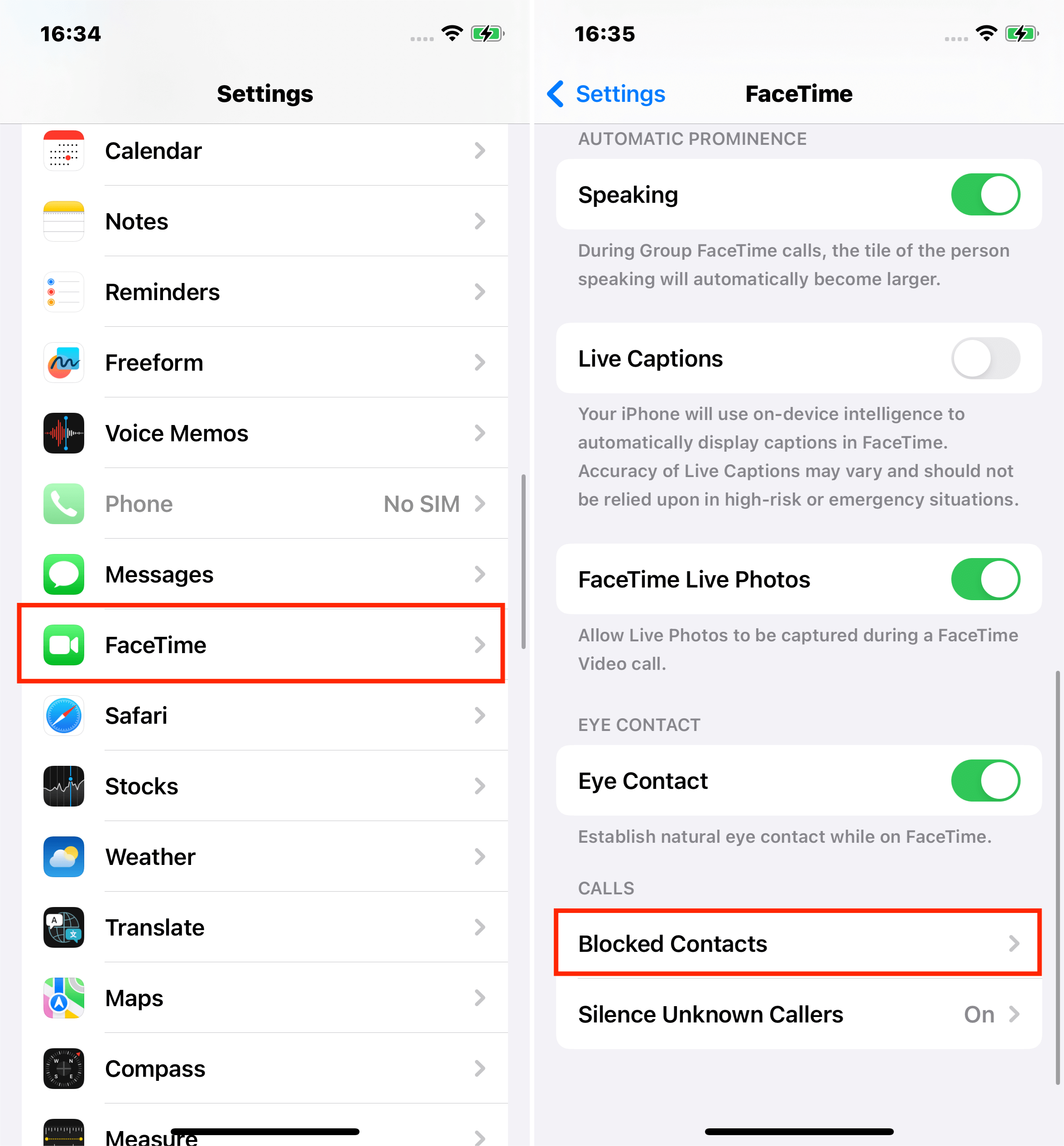 Blocked contacts of FaceTime
How to View Blocked Contacts in the Mail App?
Are you wondering who you might have blocked on mail over all these years? Check them now with these steps:
Open your iPhone Settings app and launch the Mail tab
Click on the 'Blocked' tab.
Here you can see all the mail contacts you have blocked.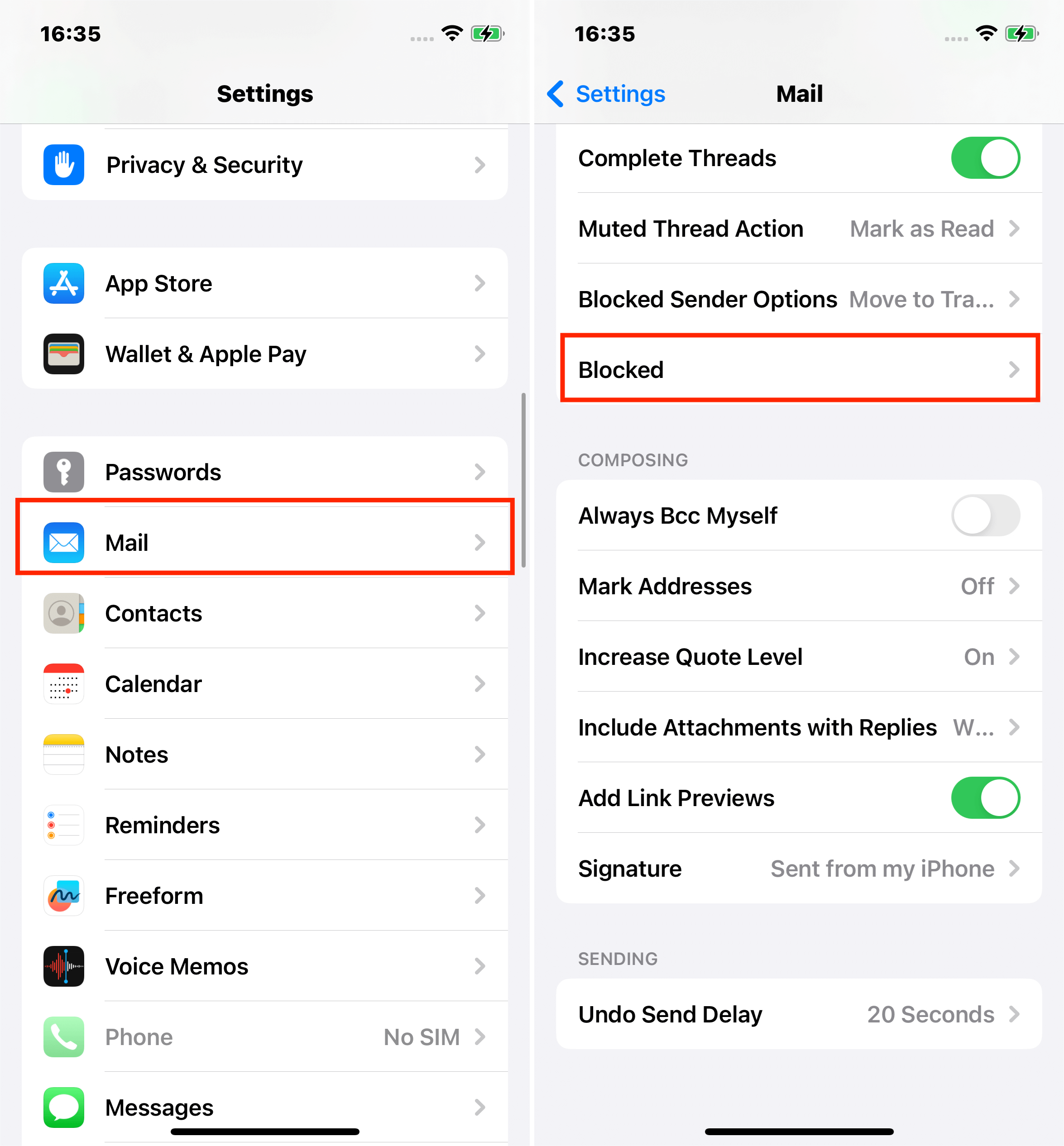 Blocked contacts in the mail app
How to Unblock a Number on iPhone
If you decide that you no longer want to block a specific number, you can unblock it so that you can receive calls, messages, emails, and FaceTime calls from that contact.
To unblock a number on iPhone:
Access yourBlocked Contactslist using one of the methods above.
In the top right-hand corner, tapEdit.

Tap Edit

Tap on thered iconnext to the number you want to unblock.

Red Icon

TapUnblock.

Tap Unblock

The number will disappear from yourBlocked Contactslist.
Unblock any other numbers you want.
TapDone.
How to View Missed Calls from Blocked Numbers on iPhone?
If you want to keep a check on missed calls by a blocked number in detail, you might need to unblock it and receive text messages and missed calls like a regular number.
View missed calls from blocked numbers
However, if you just want to have an idea then you can check in the call log as it will say blocked but no other information will be displayed.
FAQs
Is there a need to add a number to my contacts if I want to block it?
No, you do not have to add a phone to your contacts to block it. You can right away block it without adding it to your contact list. Go to your call log, find the number you want to block, click on the 'i' button and block it from the options.
How to see texts from blocked contacts on your iPhone?
Unfortunately, if you have blocked numbers on your iPhone, you cannot see their texts or messages until you unblock them and receive messages like a regular contact.
How to Block International numbers on iPhone?
You can block an international number on your iPhone by just heading toward your iPhone's Settings. Go to the phone tab and open blocked numbers. Click the edit button and add the international number you want to block.
How to Stop Calls on iPhone Without Blocking?
You can either turn your iPhone to silent mode or "do not disturb " mode to not ring for call notifications. You can also turn airplane mode on your iPhone to be unreachable by callers.
Will the person know if I blocked them on my iPhone?
No, they won't know if you blocked them on your iPhone. They can call or send texts like regular but they won't be delivered to you and you will not receive any notifications for them.
Well, how was your experience going through this fun and helpful guide on how to see blocked numbers on iPhone? Amazing, right? I knew that. I tested so many ways to list the most comprehensive ones just for you. All you have to do is choose an appropriate method according to your needs and follow the instructions as they are mentioned. Boom! Your problem is solved.