iPhone carrier locked means you are unable to use your carrier with any other sim or network besides your original carrier.
If you want to sell your carrier-locked iPhone, then it will not be considered at market resale price but less than that.
This article consists of all the information you need to clear out your thoughts on iPhone locked carriers, plus some methods to unlock your iPhone carrier.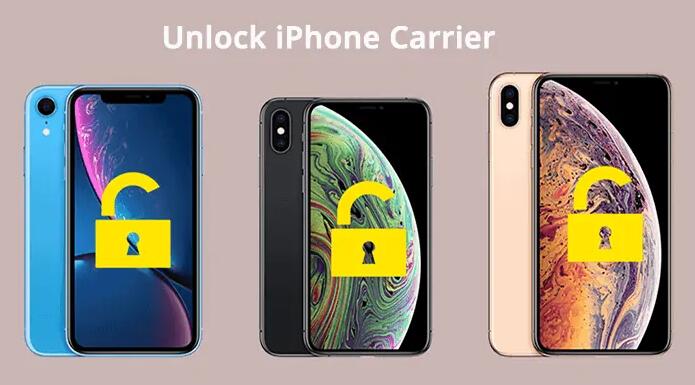 Unlock iPhone Carrier
Are you having issues with the iPhone carrier? Does it show "sim card not valid" or are you unable to use another network with your iPhone carrier?
Well, I was having the same problem when I tried to switch sim cards in my recently bought iPhone X while traveling for my home country visit.
At first, I was so confused and worried about the problem. I researched all the way through Google and YouTube. Luckily, I found out everything I needed to understand to solve this problem.
To not let you go through the situation I went through; I have listed everything you must know about how to unlock iPhone carrier.
Even if you are under the terms of stay, there is nothing to worry about because I will offer you different solutions whether you are under the terms of stay or not.
But for that, make sure to read till the end not to miss anything important while on your journey to solve the locked carrier problem.
Part 1 Everything Related to Locked iPhone Carrier
If you are encountering this issue for the first time, then I can assume that you might be having a lot of concerns regarding the issue, such as what it is? Why is it happening? Or how can I identify this problem? Is it legal to unlock a carrier? Don't worry,I will explain everything to you in detail for easy understanding. However, if you want to skip answers to these questions and move directly to the methods' part then here you go.
What does iPhone carrier-locked mean?
iPhone carrier locked means you are unable to use your carrier with any other sim or network besides your original carrier. Carrier lock usually happens to prevent users from operating their iPhones outside the country.
You might be facing this situation if you bought an iPhone on an installment plan from a carrier and some payment is still pending to be cleared.
How to tell if it's locked or unlocked?
"Sim not valid" or other network-related issues might not always be a problem of the locked carrier, so it is crucial to check whether your carrier is locked or unlocked before you move to the methods to solve this situation.
You can follow the below-mentioned steps to check carrier lock for different models.
iOS 14 or later
Go to your iPhone Settings
Open About section
Locate carrier lock
If you see "no SIM restrictions" then it is unlocked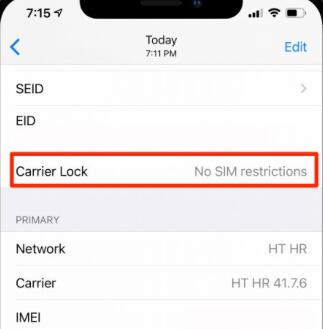 Carrier Unlocked
iOS 13 or earlier
Go to your iPhone Settings
Open mobile data
Check for cellular data network
If it is available, then your iPhone is not carrier locked
If you are still unsure about your carrier lock, then the only way out is to contact your carrier and ask them if they can unlock it.
Is unlocking carriers legal?
Unlocking a carrier is entirely legal if you have full ownership of your iPhone. If you have paid the whole amount or purchased it unsubsidized, then there is no harm in unlocking your iPhone carrier. However, it is not right to unlock the carrier if you haven't paid the whole amount and are still under the contract with your carrier.
How much do I need to pay for carrier unlock?
Usually, carrier unlock is free if you ask the source you purchased your iPhone from. However, there are some retailers costing you an admin setting fee to unlock carriers. The price may vary according to the country you live in; however, you can explore the market to get the best price.
If the iPhone is blacklisted in the US, will it work in other countries?
Yes, your iPhone will work perfectly fine in other countries, too, if it is factory unlocked; however, it might cause you some problems regarding the cellular network if the carrier is locked. For this, you will have to contact your carrier to unlock your iPhone.
Part 2 Methods to Unlock Your iPhone Carrier
Sometimes, a single method does not work for all, or you might be having issues while following the method, so I came up with this brilliant idea of sharing more than one method so it can be enough for everyone to solve the problem one way or another.
Let's get started with the first method of unlocking the iPhone carrier.
Method 1: Contact Your Carrier
If you have fully paid the price of your iPhone, then this method will work best for you, however, if you have not paid a full price by now, then this method will not work for you, and you can move to method 2 and method 3.
Before you begin, you need to fulfill some requirements, such as an iPhone cannot be reported as stolen or lost, and your credit must be good. It is possible that your iPhone is already unlocked if you have paid fully upfront.
Here are some pros and cons of this method before moving to the step-by-step procedure.
Pros
It is legal and safe to use.
The method comes free of cost.
Cons
Only possible when full price is paid, or any other contract expires
It is a slow process and can take 2 to 3 days to complete after submitting the request.
Preparation
Before you begin with the process, I advise you to take a complete backup of your data as your data might be deleted accidentally while moving with the carrier unlocking.
Ways
You can call Carrier companies to help you with the carrier unlocking of your iPhone. Or, before you call them, you can also check their website and initiate a carrier unlocking request. You might need to wait for a few days before the request is initiated, and then you can move forward.
Steps
After the carrier company says that they have unlocked your iPhone, you need to follow these steps:
AT&T
Go to AT&T's unlocking portal website
Enter your IMEI number.
Follow the instructions on the screen.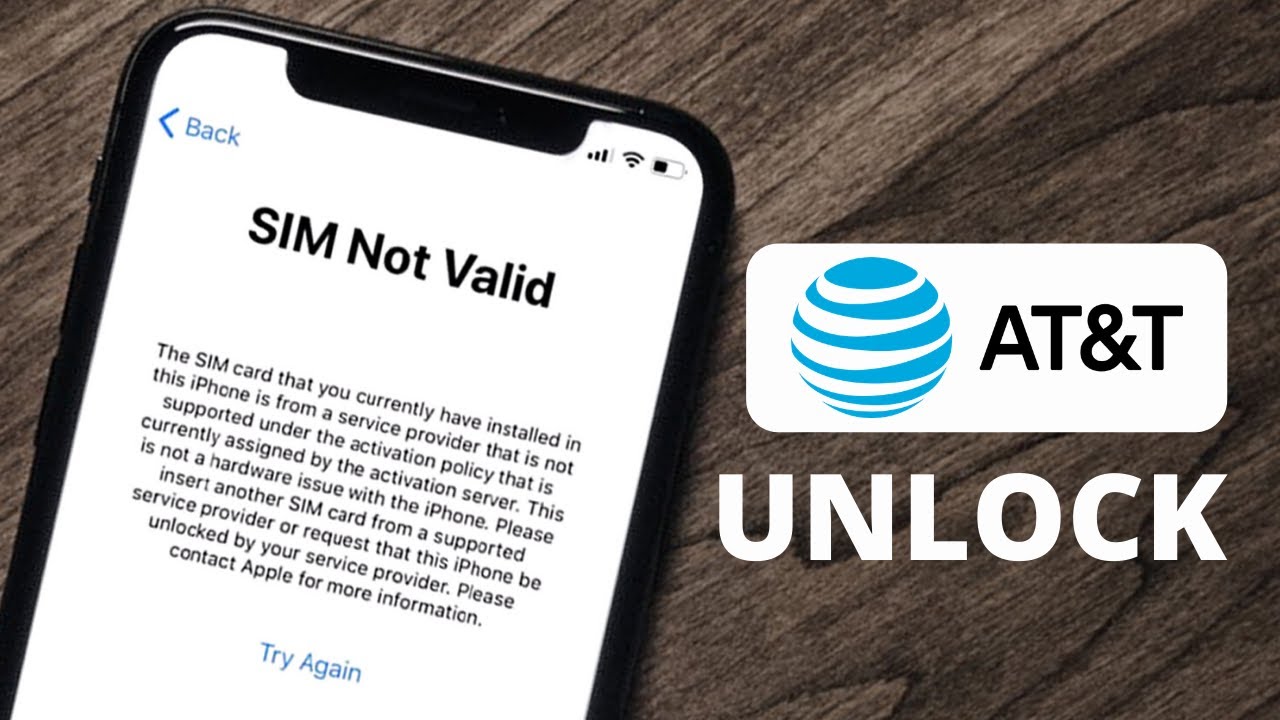 AT&T UNLOCK

T-Mobile
Sign in to your T-Mobile account from a web browser only.
Click account and locate the linked line of service.
Check the status of your device.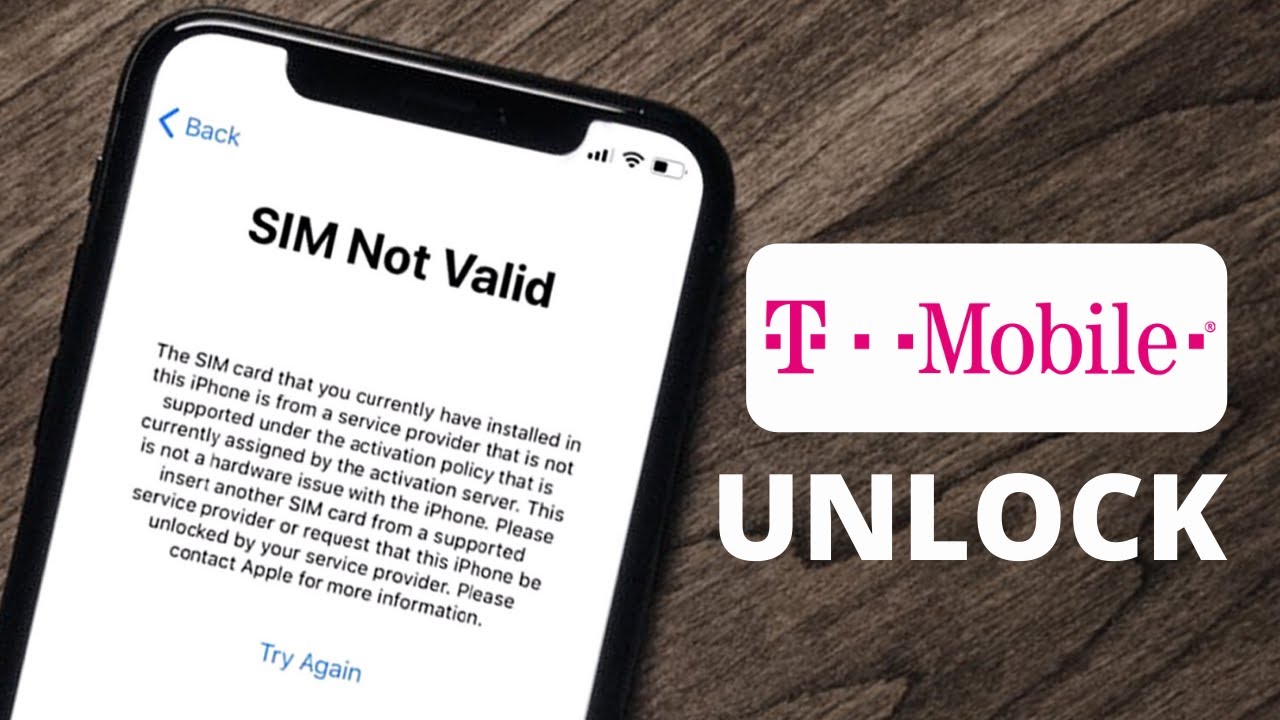 T-Mobile UNLOCK

Sprint
Call Sprint service
Provide the representative with IMEI
Wait for your device to unlock.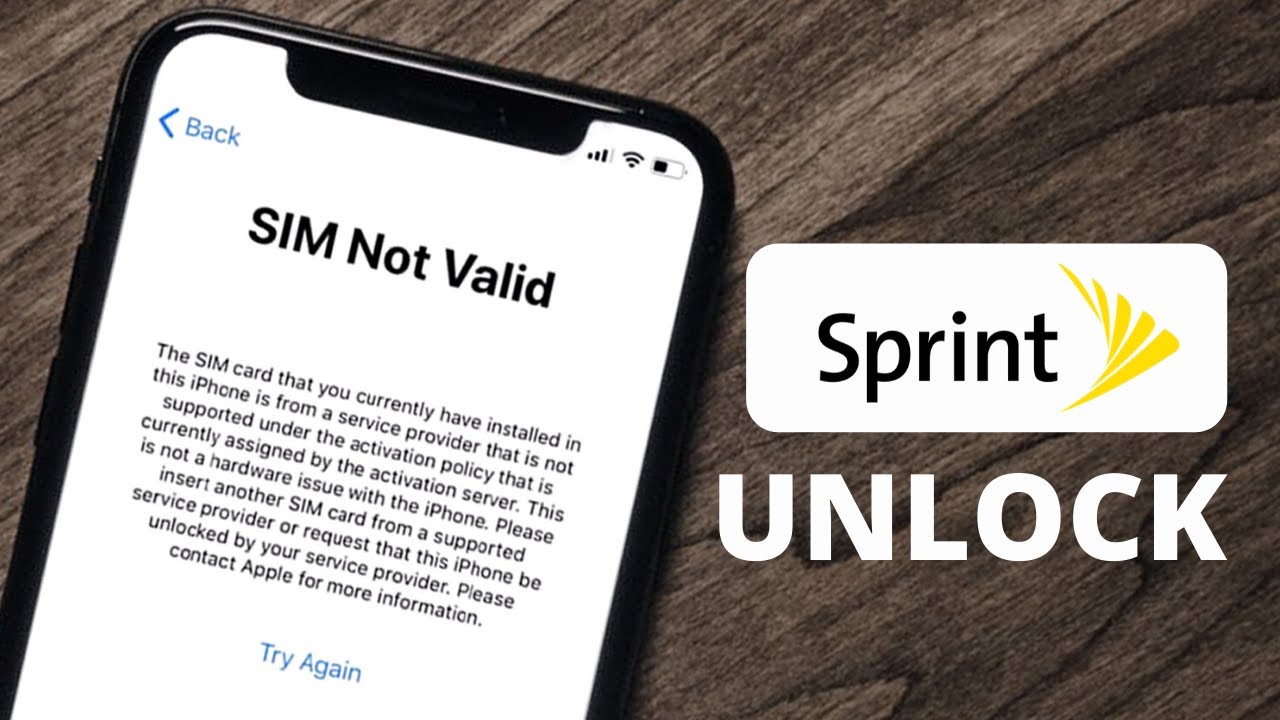 Sprint UNLOCK

Verizon
Your iPhone will be automatically unlocked after 60 days of purchase if you have purchased from the right source.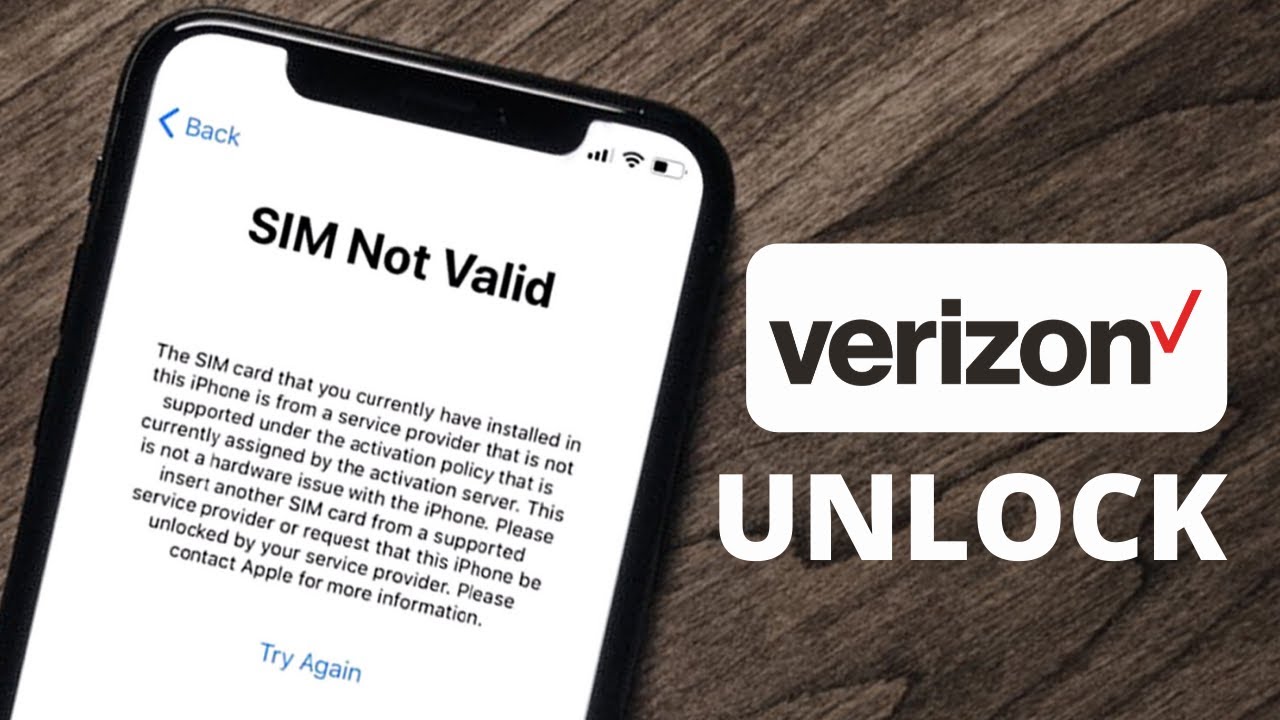 verizon UNLOCK

Virgin Mobile
Old virgin mobile users must first use the carrier for 12 months to get their carrier unlocked. However, new users can unlock their carrier 14 days after purchase by giving a call to their support.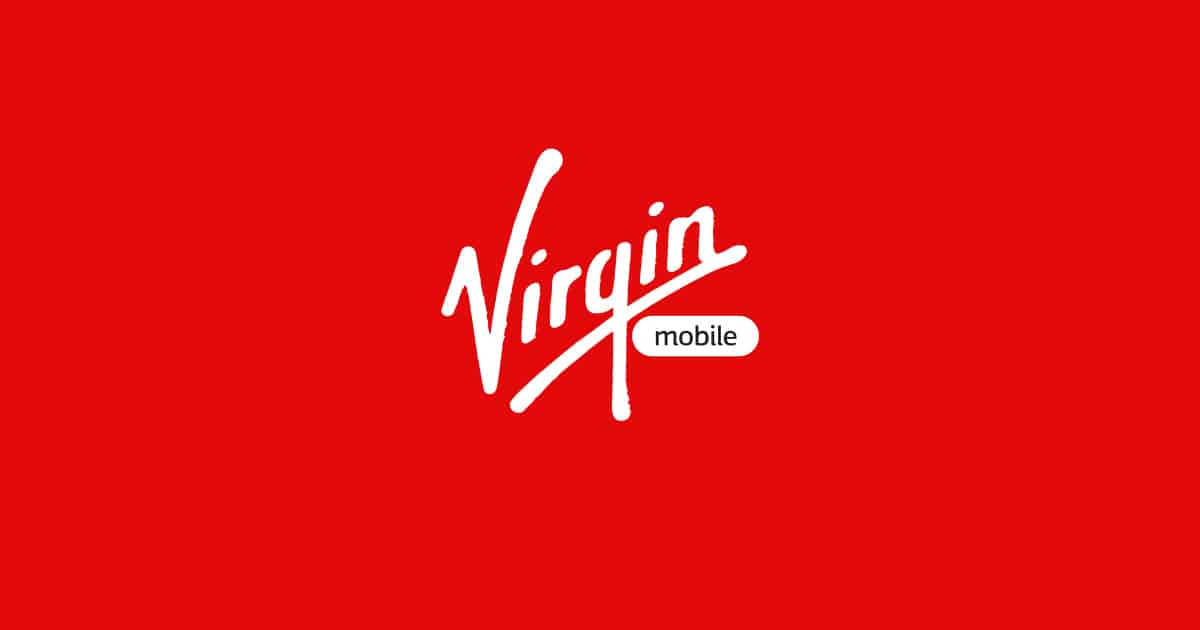 verizon carrier

If you have a SIM card from a carrier other than your current carrier
Remove your old SIM card.
Insert the new SIM card.
If you don't have another SIM card to use
Backup your iPhone.
Next, erase your iPhone.
Restore your iPhone from the backup.
For more information, pls check here.
Method 2: Unlock iPhone Carrier with SIM Unlock Chip
Microcontrollers on the Sim are used to control the cellular network between the phone and sim. Using a sim unlock chip, traffic signals can be intervened to use a network of other carriers.
Sim unlocking chips can cost you somewhere around 20 dollars to 30 dollars and can easily be found over the internet. It is entirely safe to use and legal also if you have paid the full price of your iPhone upfront. Don't worry, these SIM unlocking chips are completely valid and easy to operate. However, you may face difficulty if they are damaged. Damaged Sim unlocking chips will not work and eventually you will have to buy a new one.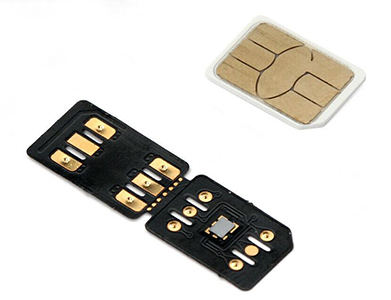 SIM unlocking chips
Pros
The method does not cost much
No jailbreak required
Cons
You may need to re-buy the chip
You must not restore or erase data
Steps
Get an unlocked chip according to your iPhone model.
Place your sim properly with the sim unlock chip.
Insert the sim tray in the iPhone with the sim unlock chip.
Choose edit ICCID and enter the correct code
Restart your iPhone and follow the prompt.

insert fold chip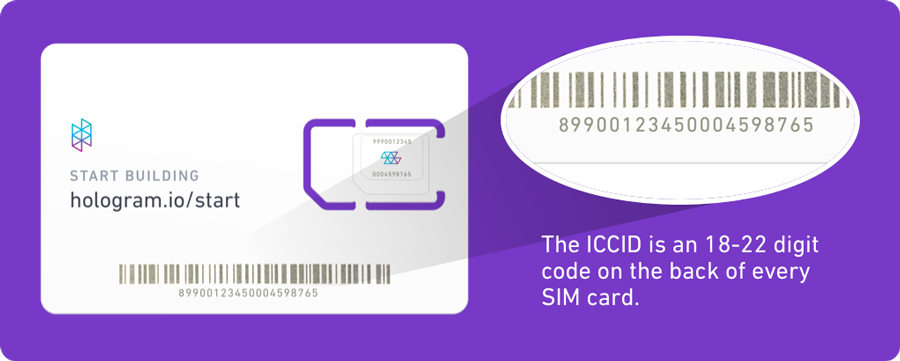 ICCID
If you have researched this issue a lot, then probably you would know that several articles on the internet are recommending to go for some third-party paid unlocking services like unlocking tools, online unlocking sites to unlock your iPhone carrier. However, according to my experience, I won't recommend you to go for a third-party tool as they are not always reputable to use. You might have some privacy or data breach issues while working with the unlocking services. Still, if you want to opt for an unlocking service, then I advise you to make sure of all the privacy policies, pricing, terms, and conditions beforehand.
Method 3: Use an Online Unlock Service to Unlock iPhone Carrier
Once again, I want to remind you that online unlocking services must be your last choice as there are a lot of scams, and you need to take precautions. Even though some sites will seem genuine, but you do not know how they can breach your privacy.
One way to choose a trustworthy online unlocking service is to read all their privacy, terms, and conditions while considering the testimonials of their previous users or customers. I also listed some of the service providers later in this method part to help you out in this intense situation.
Pros
Easy to use
Supports all models
Cons
Breach your privacy and data
Expensive hidden fees
IMEI is required
Some of the choices you can look for in the online unlocking services are Express Unlocks, MobileUnlocked, DoctorSIM, Cellphone Unlock, UnlockBase, UnlockUnit, Unlock River, and Unlock Radar.
Tip: Buy An Unlocked iPhone
All the iPhones you see on Apple's official website or at their stores are unlocked and can be used with any sim carrier you wish to go with. Although there can be some specific carrier financing options, you can also consider them. If you wish to start with a new carrier, then here is a simple procedure for you.
Turn your iPhone off.
Remove the current SIM card from your old carrier.
Insert the new SIM card for your new carrier.
Restart your iPhone.
Follow instructions on your screen to set up your phone.
If you do not want to get involved in carrier problems, then you can also go with a sim-free iPhone and get rid of all the sim and cellular network problems. However, in this situation, you will have to fully pay the amount instead of installment plans.
If your iPhone is carrier-locked, then there is nothing to panic about. Things might seem complicated to you at first glance, but I am pretty sure that everything will be sorted quickly if you focus on steps while following the methods and you will quickly learn how to unlock iPhone carrier.
As a great iOS fan and technophile, I will again advise you not to opt for any online unlocking service because people get scammed easily over the internet. The best way and what I went for was unlocking the iPhone through its carrier as it is the most decent and appropriate way.