Have you recently bought an iPhone and have not been able to unlock it? To enjoy the Apple features and experience what the buzz has been about, you will have to remove the iCloud activation lock without the help of the previous owner.
This process can be very tricky since the initial ID is not yours. Therefore, the activation lock removal will be no less than a challenge. However, you are not alone in this mission.
This article will introduce you to the functionality of the activation lock. Furthermore, it will provide you will all kinds of valuable solutions related to "how to remove the activation lock without the previous owner".
Besides the most available methods, this article will elaborate on an excellent tool, "LockAway", which will erase the iCloud activation lock instantly without the previous owner. Keep on reading so that you know what you have to do with your locked iPhone by the end of this article.
What is Activation Lock? Why is it locked?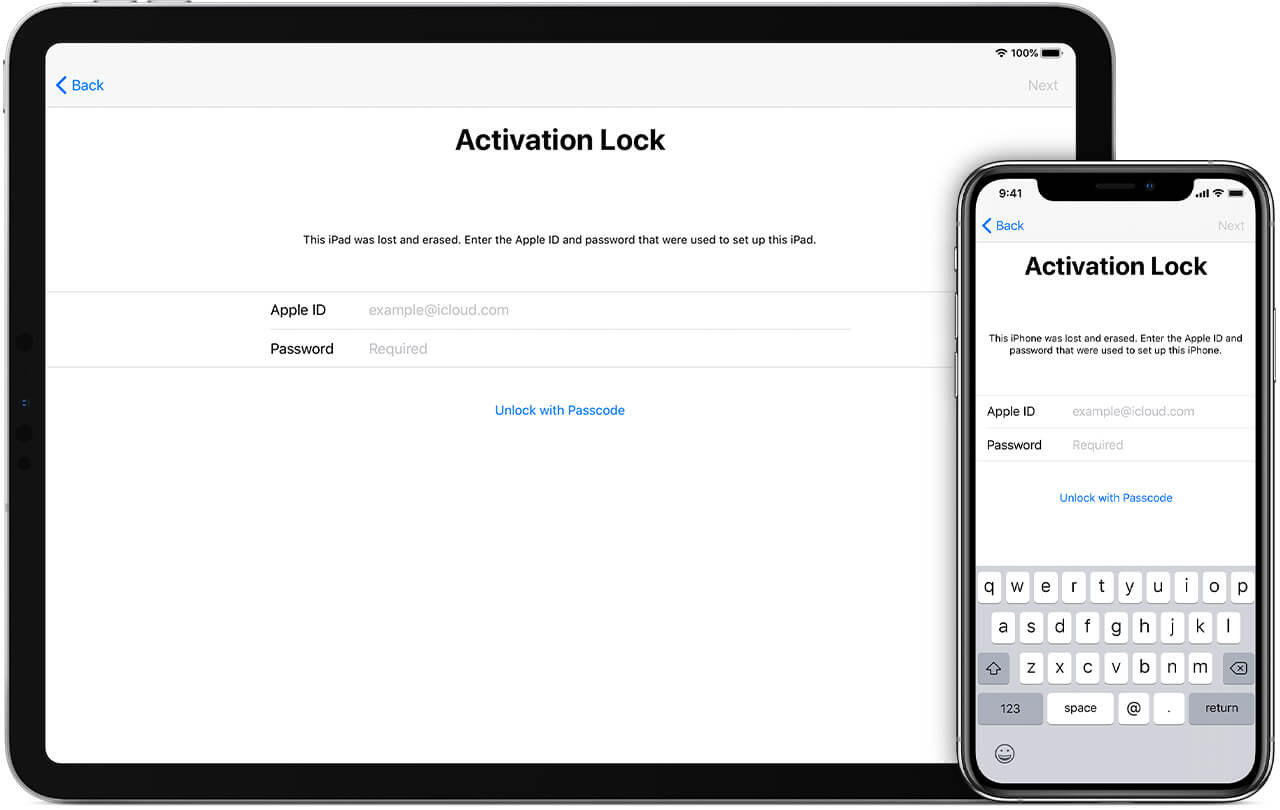 For those who bought an iPhone for the first time and are curious about the activation lock, it is a security feature. It is enabled automatically when "Find My" is on. This feature is designed so that if anyone else tries to use your iPhone, iPad, or iPod touch, it can safely prevent them. In addition, your personal information will stay safe even if it is stolen or lost.
In some cases, if your iPhone gets erased without you entering the correct Apple ID and password, you will see the activation lock screen constantly popping up. It will prevent you from using your iPhone normally. So, it is crucial that you follow the correct steps to unlock your iPhone to steer across such inconveniences.
To use this security system, you will have to turn on the "Find my iPhone". By doing this, your Apple ID and the device ID will be linked together. So, when someone tries to steal your iPhone or iPad, they will have to enter the device passcode or the Apple ID passcode in order to disable the iCloud lock.
Most of you will want to remove the constant pop-ups and alert texts. Especially the ones who have bought a used iPhone or have inherited one. The previous owner might have forgotten to turn off the activation lock, creating a major speed bump for you. To move across it, you will have to remove this security activation lock without the previous owner, which means without an Apple ID.
Remove activation lock without previous owner
Fortunately, there are a couple of methods to remove the activation lock without the presence of the previous owner.
Method 1: Remove the Activation Lock via LockAway
If you have just bought a second-hand iPhone with an enabled activation lock, you will never make it past the lock screen. The only way to reverse this situation is to use an authorized Apple ID and password. However, without having the previous owner around, it is impossible to guess it.
So, what can be done? You have paid big bucks but still cannot use it based on a technicality. The best tool that can be your lifesaver in this situation is Mobitrix LockAway- Bypass iCloud Activation Lock. It is the perfect solution to the issue that you might be facing right now.
This app will help you remove the iCloud activation lock without the password not only efficiently but professionally. You do not have to worry about system alerts and pop-ups that indicate some kind of invasion.
Once you use this method, you regain complete access to your locked iPhone. After that, you can create your new Apple ID that will secure your personal data in case someone tries to steal or unlock your iPhone.
LockAway, unlike other ineffective methods, is the most practical way when you are unable to contact the previous owner for the Apple password. Here are some of its best features that make it stand out when it comes to bringing back your iPhone to function normally:
It is easy to use as all it takes is three simple steps, and you will be able to remove the activation lock.
It is effective as once you remove or bypass the locks, you will not be getting any security alerts related to malicious activity or bypass.
It is professional as it supports all the iPhone models and iOS versions.
It is secure as it will protect your data privacy. You can unlock your iPhone from the convenience of your home.
So, after going through the features, you will be looking forward to using LockAway to regain your iPhone access. Note that this method requires you to use a computer. Here are the three easy steps that will let you remove the activation lock:
Step 1. Connect your iPhone to your computer via a USB cable.

Step 2. Select the "Remove iCloud Activation Lock" option from the main menu.

Step 3. Click "Start" to remove the activation lock.

Step 4. The iCloud activation look has been removed successfully.
Besides the basic activation lock, LockAway can assist you with different kinds of locks. In a nutshell, it is an all-rounder. This app is your 911 when it comes to iPhone and its issues. Here are the instances where this app can be of help:
It will help you if you are unable to visit the App Store
LockAway can help with the limited iPhone feature issue
It can help if iPhone keeps asking you for credentials
Method 2: Ask Apple to remove it for you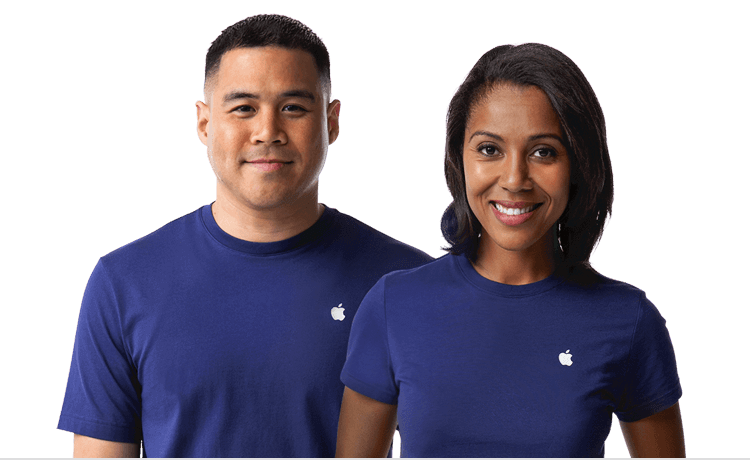 Support Apple Official Pic
Now that you know the tool you can use to unlock your activation lock let us go through the methods that do not involve professional tools. Note that these are not as effective and have their own set of disadvantages.
You can place a request to Apple to remove the activation lock for you. To proceed on this route, you will have to prove that you have purchased this device and are the actual owner. This will require you to submit the purchase documentation of your iPhone.
To get through the verification process seamlessly, you can go to your local Apple store. The employees can help you with the paperwork. If this option is not feasible for you, you can call Apple support to help you. Here are the steps that will guide you in doing so:
Step 1: Go to https://support.apple.com/

Step 2: Click on the "start a support request"

Step 3: You will be taken to a page with terms and conditions. After reading those thoroughly, click on "I Agree."

Step 4: Enter your email ID along with the serial number, IMEI, MEID

Step 5: You will receive a confirmation link from Apple
Disadvantages:
This method is not convenient for users who have bought a used iPhone. So, investing time and energy in visiting your local Apple store or calling Apple Support will seldom result in something productive.
One of the major disadvantages is that Apple support does not cover the iPhones purchased from second-hand vendors.
Method 3: Remove Activation Lock via DNS
Another way to remove your activation lock is by altering the Wi-Fi DNS settings. This will act as a glitch to unlock your iPhone. However, it is not necessary that this method will work every time. This is because you might have to perform this method several times, and two, only limited devices are supported for this solution.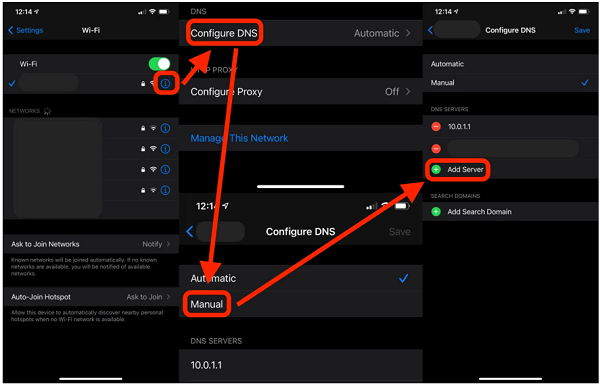 Remove Activation Lock via DNS
Here are the steps that you can follow to unlock your iPhone by following this method:
Step 1: After you power on your iPhone, enter the country and language.

Step 2: In the Wi-Fi settings, press "I"

Step 3: Select "forget this network"

Step 4: Tap on "I" again to change the DNS settings

Step 5: After changing the settings, you have to now connect to the Wi-Fi network by entering the password

Step 6: Tap on "back"

Step 7: You can now enter the menu to set up your apps
Disadvantages:
This method is way trickier and is out-of-date.
It might be hard for non-technical people.
It does not work on most devices, especially iOS 10 and above.
This is not a permanent method to unlock your iPhone or iPad. The activation lock will reappear after you restart the phone. So, this is not the remedy that you want.
Bonus Tips after dealing with the Activation Lock
1. Before you purchase an iPhone from someone else, check if the activation lock is disabled.
2. Always remove your activation lock when you are selling your device.
This article provides a thorough insight into the activation lock feature and what routes you can take when it is enabled. In addition, it teaches you the ways of removing the iCloud activation lock without the previous owner.
You can ask Apple to help you with the activation lock. Unfortunately, this method may not work for second-hand iDevices. Another way is to remove the lock by altering the DNS. This method might be effective, but for some devices. Secondly, it is a temporary solution as the activation lock reappears when your restart your phone.
LockAway is the safest and most effective way of overcoming this obstacle that stops you from using your iPhone. It will help you in regaining complete access to your iPhone with the Apple ID password.