As much as we'd like to, we do not have a photographic memory. We can forget everything, including our iPhone passcodes. That's what happened to me last week.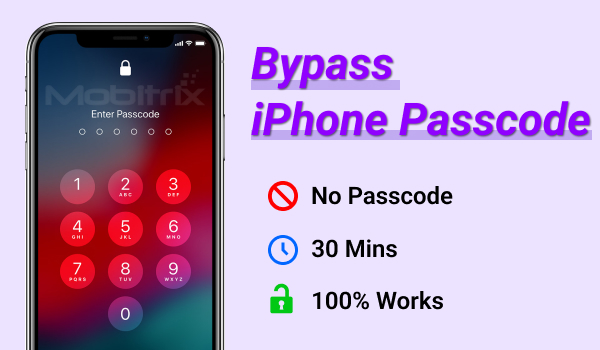 Bypass iPhone Passcode
I tried the passcode a few times but to no avail. I had to take to the internet to see what I could do about it. By then, I had attempted the wrong passwords enough times to get the iPhone blocked and couldn't even try a new password.
Here's what I found on the subject, all the ways that can help you bypass the passcode and enter a locked iPhone.
5 Tried and Tested Ways to Unlock Your iPhone Passcode
Here are the five ways that you can use to make your way around iPhone passcode:
These methods are used by many people who get locked out of their iPhones. These are guaranteed to work and deliver the results you want. If you want to know how to use these, keep reading.
NOTE:
Some of these methods need you to use iCloud or iTunes. You need to have the passwords of these accounts for these methods to work.
Your unlocking progress can also be slowed down by these limitations, as iCloud can sometimes take up to several business days to verify your identity if you happen to lose the password.
What worked the best for me was LockAway software. In my opinion, it is the best way to bypass the iPhone passcode. It is professional software designed to be simple and easy to install and use. Once you install it, you can bypass the iPhone passcode in just a few simple steps.
Let's get started with the methods!
Bypass iPhone Passcode by using Find My iPhone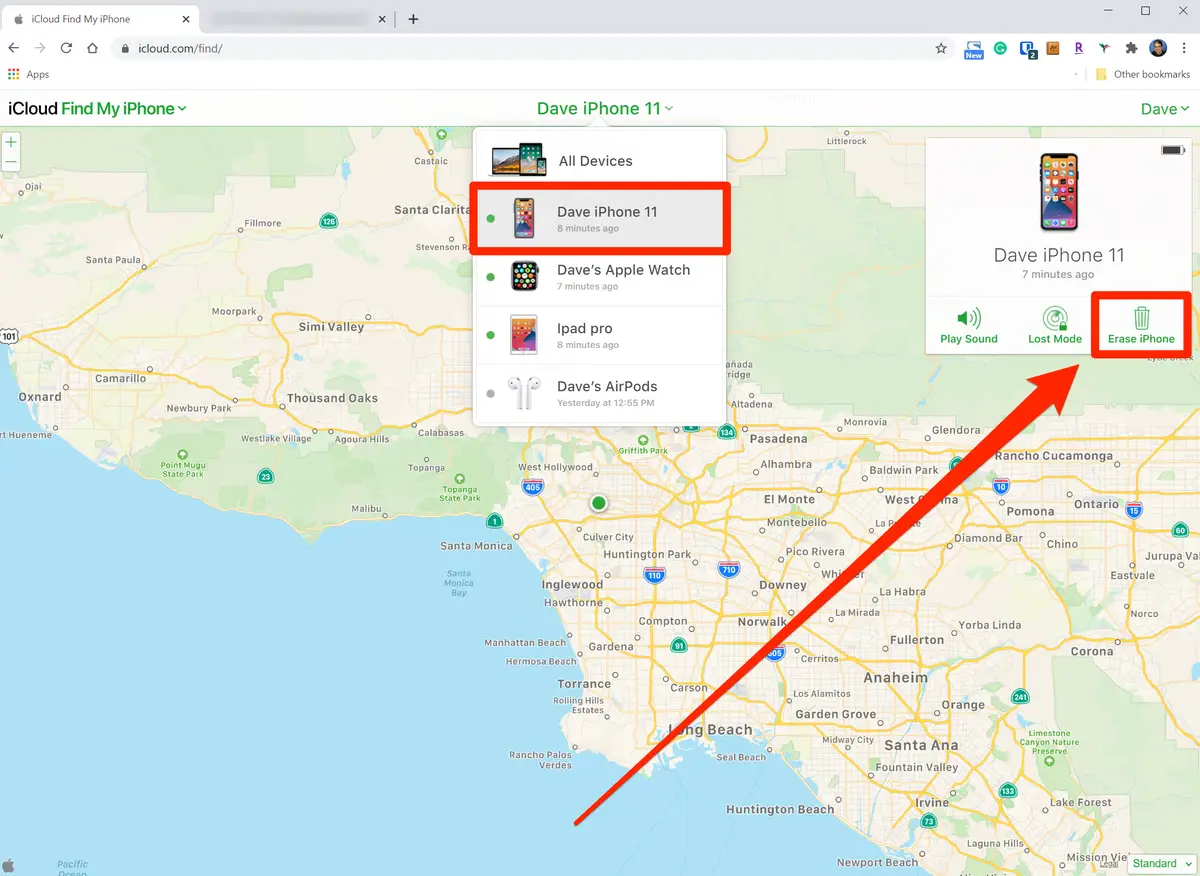 Erase find my on iCloud
Find my iPhone is designed to locate lost iPhones or delete their data if you cannot retrieve the device. When this function deletes the data from your iPhone, it also removes the password.
Here's how you can use this method to unlock an iPhone:
Grab a computer and open the iCloud website in a web browser. Log in to the Apple account linked to your iPhone to start the process.
Once you have successfully logged in, the iCloud web applications will appear on the webpage. Open the one that says Find iPhone.
On the screen that opens, click on All Devices at the top of the page. Then select the iPhone you want to remove the password of.
On the next screen, you can do many things about the iPhone. You need to select the option that says Erase iPhone. This operation will delete everything on the phone, including the password you forgot.
This method comes with the following pros and cons:
Pros:
The method is relatively easy to execute.
Cons:
This method deletes all settings and data on the iPhone. As the function's name is Erase iPhone, it does precisely that.
You need to know the iCloud ID and Password of the iPhone that you are erasing to execute this method.
If you do not have an internet connection or Wi-Fi and mobile data are turned off on the erasing iPhone, this method will not work.
You need to set up Find my iPhone on the iPhone beforehand. If this option is not set up, this method will not work.
Bypass iPhone without Password via LockAway
The steps for using iCloud or Find my iPhone to unlock an iPhone without a password are too complicated for an average user. A lot of people, just like me, need a simpler method. That is available in the form of Mobitrix LockAway-Unlock iPhone Passcode. It removes all the complicated steps from the unlock procedure and makes unlocking an iPhone easy.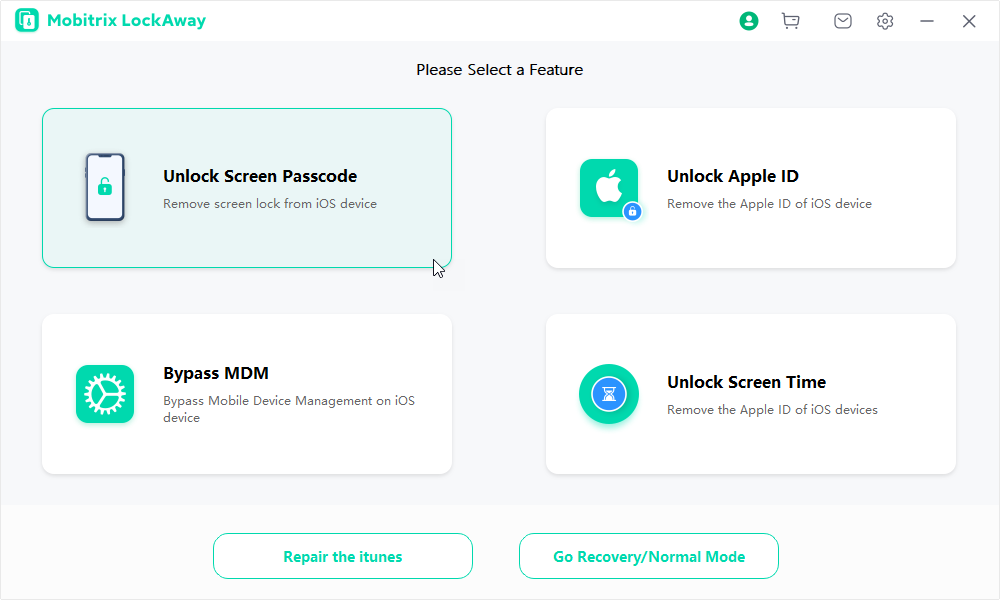 Unlock Screen Passcode Home Menu
The things that make LockAway the best method for unlocking any locked iPhone include but are not limited to:
It is compatible with all iPhones and can work for iOS 12/13/14/15 and later.
The whole process is carried out on your PC. No data is shared with anyone, meaning the entire process is 100% safe and secure. None of your data can be used for illegal uses.
Designed by leading IT experts, this software only requires you to do what is necessary to unlock the iPhone. There are no complicated steps, and you don't have to repeat any step or attempt again and again.
You don't need an internet connection and don't need to use iCloud or iTunes. The process has the least requirements of any iPhone unlock tool, gadget, or hack.
Here's how you can use LockAway to unlock your iPhone:
Step 1 – Install LockAway and open it. Click on Start and then use a USB cable to connect your iOS device to the computer.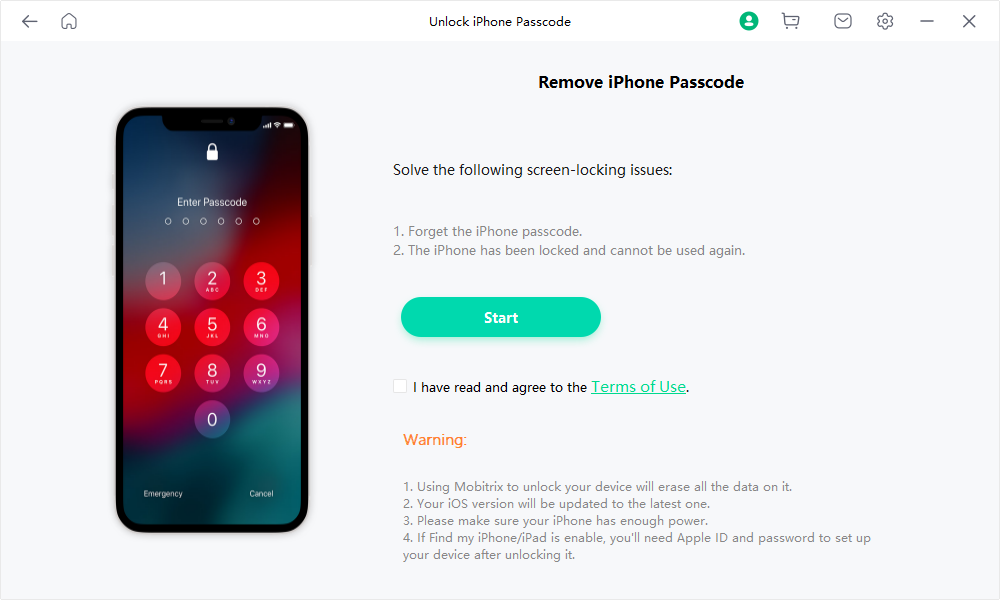 Unlock Screen Passcode
Step 2 – Boot the device in DFU mode; recovery mode can also work if you can't do that.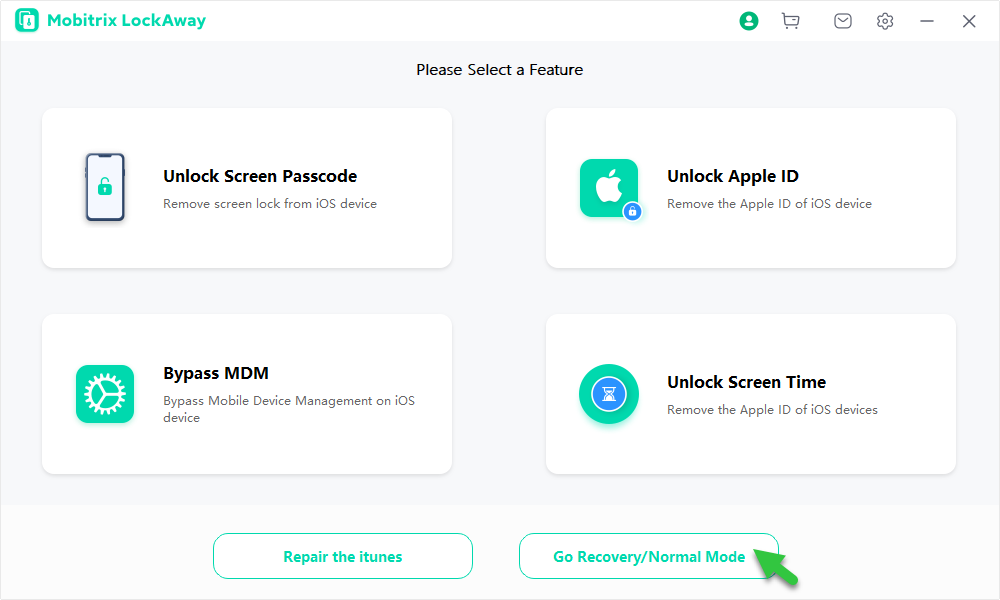 Go recovery or dfu mode
Step 3 – After booting up in DFU mode, click on Download, and the software will start downloading the Keyfile for the iPhone.
Step 4 – Once the Keyfile has been downloaded, click on Start to Verify the integrity of the package.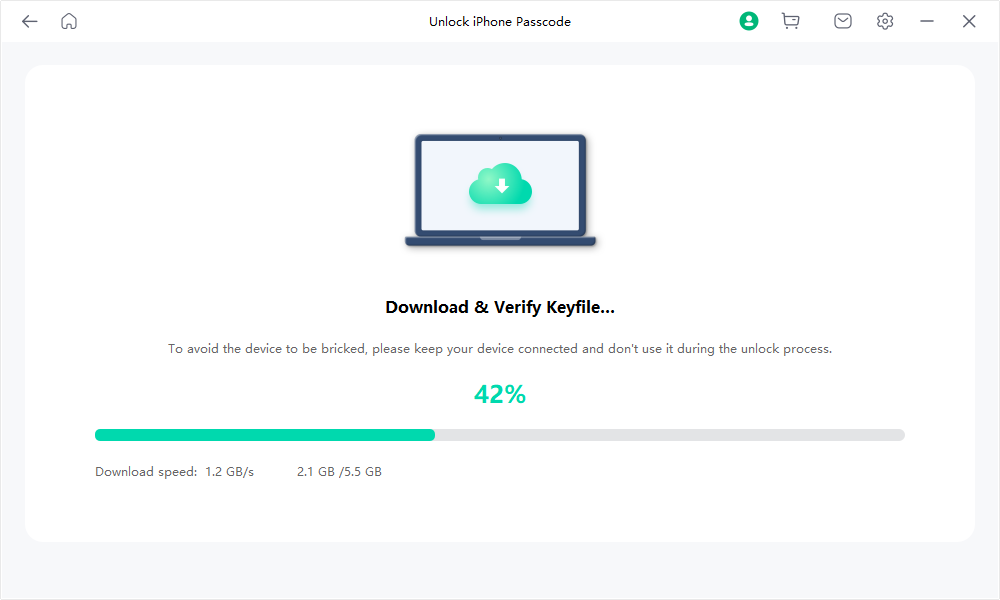 Download and verify Keyfile
Step 5 – After the Keyfile package has been verified, click on Start to Extract to begin the unlock process.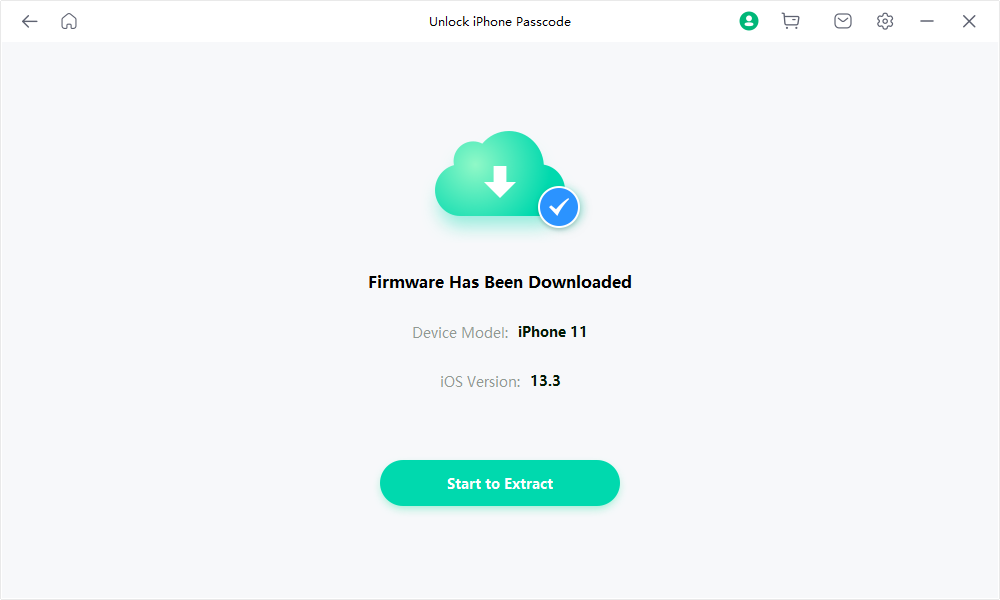 Firmware has been downloaded
Step 6 – You'll be asked twice to confirm your selection. Enter the passcode "111111" to continue.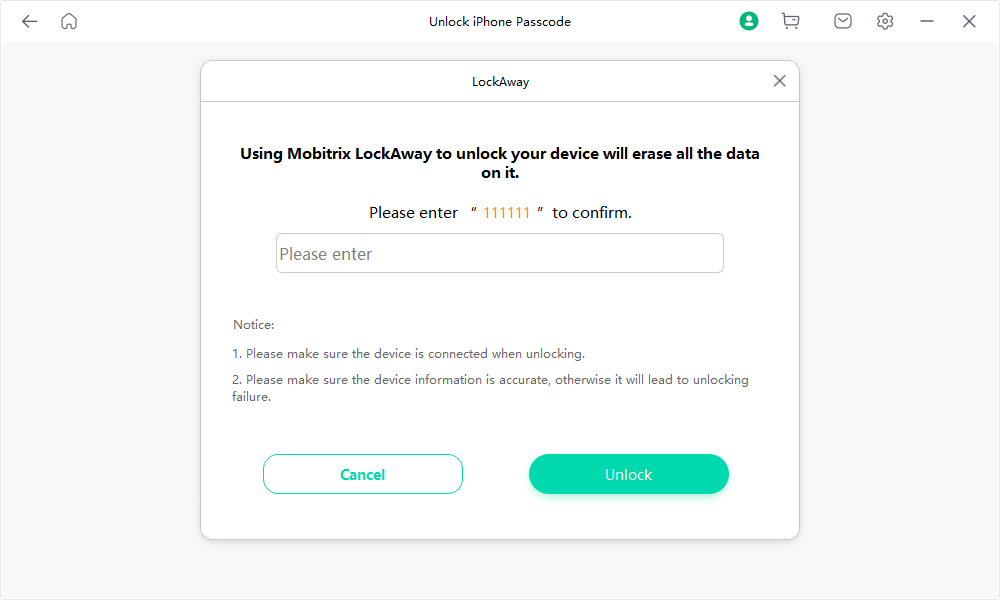 Enter ones to unlock devices
Step 7 – The iPhone will be unlocked in a few minutes.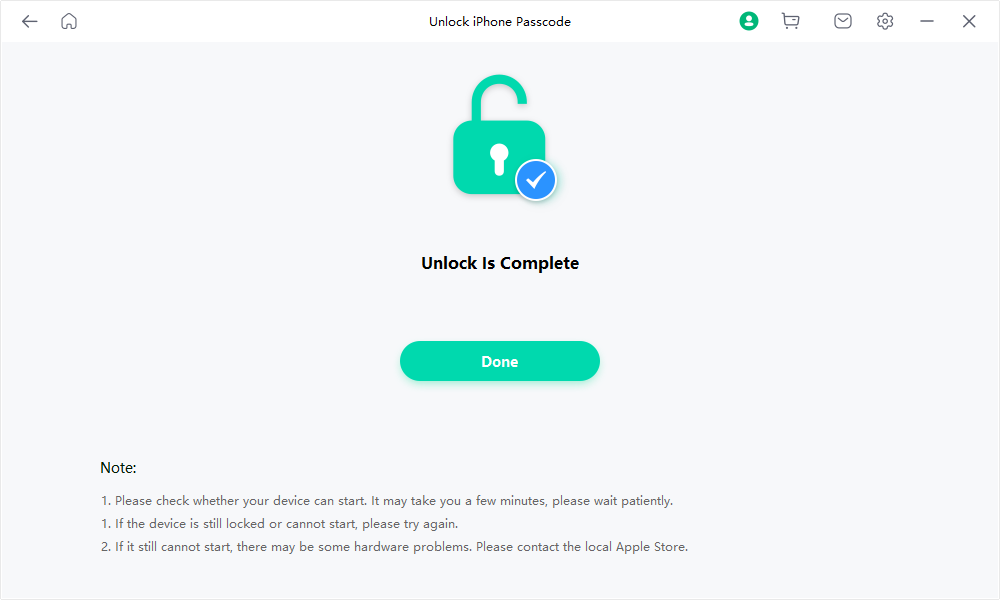 Unlock is completed
Bypass iPhone Passcode by Recovery Mode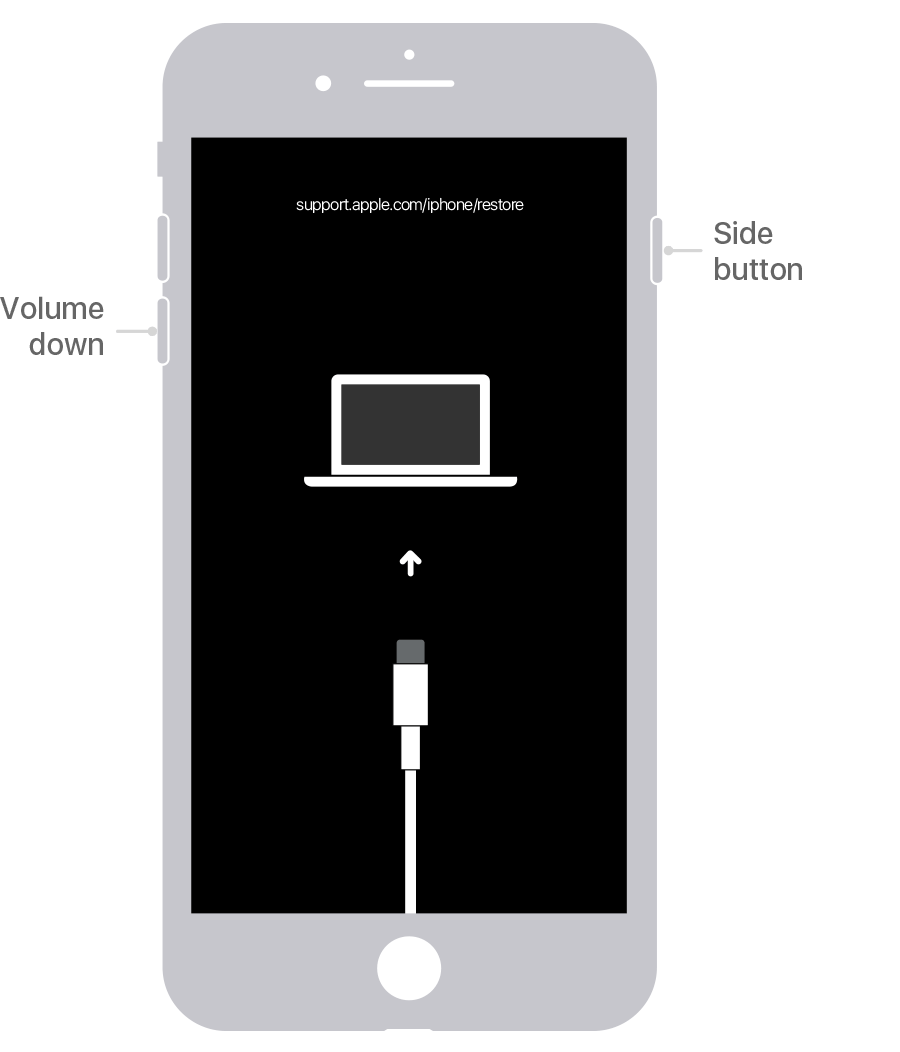 Recovery Mode-remove passcode on iPhone
Here's how you can use the recovery mode feature of an iPhone to bypass the passcode:
Step 1 – Install iTunes on your PC or Finder on Mac.
Step 2 – Use the method for putting your iPhone into recovery mode (using side and volume buttons). Once the iPhone is in recovery mode, connect it to the computer.
Step 3 – Open iTunes or Finder and select the device.
Step 4 – It will ask you to Restore or Update the iPhone, select Restore.
After this, iTunes or Finder will download iOS for your iPhone and install it. This operation will remove any passcode or biometric lock that the iPhone has.
Here are the pros and cons of using this method to unlock an iPhone:
Pros:
You can do it without any help from professionals.
Apple recommends this method, and even Apple care stores use this method to restore iPhones with stuck passcodes.
Cons:
All the data and settings on the iPhone will be erased. You can restore them later if you have an iCloud or iTunes backup.
It can sometimes get tricky to boot the device into recovery mode. If you cannot do that, the method will fail.
Even after the iPhone has been reset, you will need to log in to iCloud to use the iPhone. The iPhone will be rendered useless if you don't know the password.
Bypass iPhone Passcode by using iTunes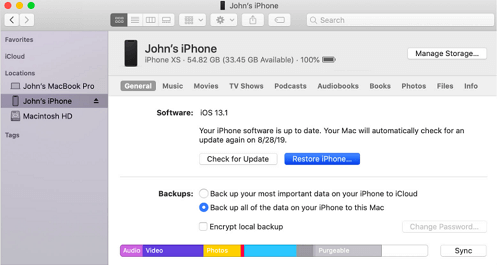 Reset password via iTunes
If you have synced the iPhone with iTunes on a computer, you can use that computer and iTunes to remove the passcode from your iPhone. Here's how this works:
Step 1 – Make sure you have a computer with which you have previously synced the device.
Step 2 – Connect the device to the computer and open iTunes.
Step 3 – Click on the device icon and go to the Summary tab.
Step 4 – Click on Restore iPhone.
This will restore the iPhone to its new condition, removing all settings and data.
Here are the pros and cons of using this method:
Pros:
It is easy to use. You don't have to do any complicated steps to get the iPhone into recovery mode.
Cons:
You will lose all your data and settings.
You will need to enter the iCloud ID and Password of the account associated with the iPhone to make this method work.
Bypass iPhone Passcode by using Siri
This clever little hack can help you get into an iPhone without the password. Here's how this works:
Step 1 – Press and hold the home button until Siri is activated. Ask Siri, "what time it is." Click on the clock icon that appears in the response.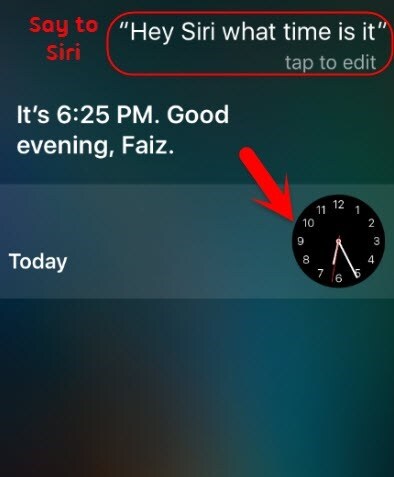 ask siri for the time
Step 2 – This will open the world clock. Just click on the + sign in the upper right corner of the screen to add a new clock.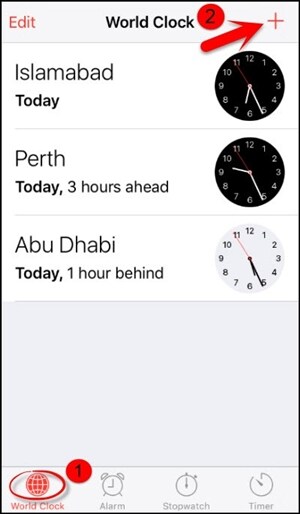 add a new clock
Step 3 – Provide any text input for the text box meant to enter the search query for a city. Click and hold the text and select the Select All option.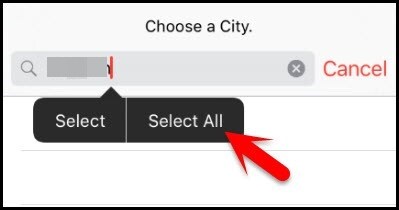 Select All option
Step 4 – From the options that appear, select Share and then choose the text message from the window.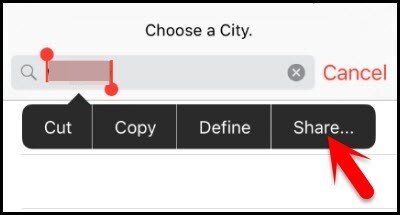 select Share
Step 5 – On the new message drafting screen that opens, enter any text into the "To" field and click the Return button on the keyboard.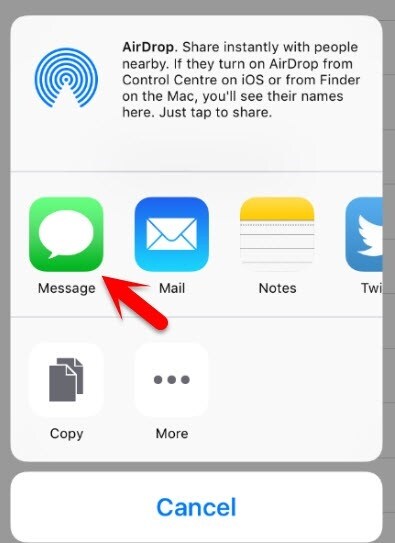 select message
Step 6 – Once the text turns green, select the add option, and from the list that appears, select Create New Contact.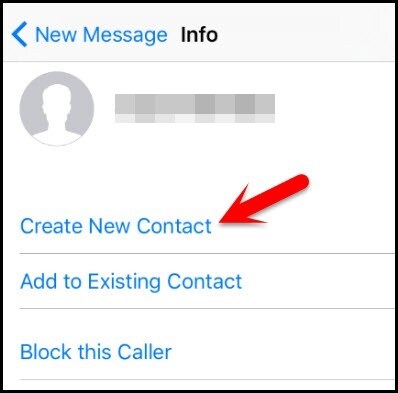 Create New Contact
Step 7 – Click on Add Photo in the contact creation window and then Choose a Photo from the options.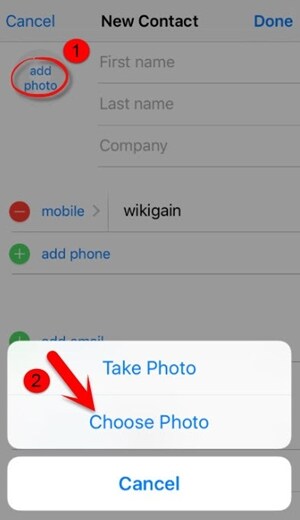 Choose Photo
Step 8 – From the library, click on Albums.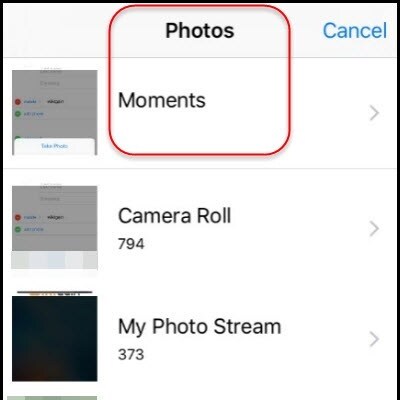 select Photos Moments
Step 9 – Wait for a few seconds and click the home button; this will take you to the device's home screen.
Here are the pros and cons of using this method:
Pros:
You don't need a computer or iTunes to use this method.
This method does not remove your data or settings from the device.
Cons:
It is only supported by iOS 8.0 to 10.1.
There are too many steps, and if any of them goes wrong, it will not work.
System vulnerability updates make this method unsuccessful in many cases.
Our phones are an integral part of our lives. Forgetting the password of your iPhone is even worse than losing it. It is frustrating to have your iPhone with you and not be able to use it.
I have listed all the top five methods that can unlock an iPhone. In my opinion, LockAway is the best solution to such a situation as it is easy to execute, safe, and secure.