How to Unlock iPhone Passcode (2021 Guide)
Have you forgotten your iPhone passcode? Do you want to unlock your iPhone without a passcode? This article got you covered, it will introduce you to the different tips and methods that you can use to unlock your iPhone easily and quickly without a passcode.
Part 1: Unlock iPhone Passcode via LockAway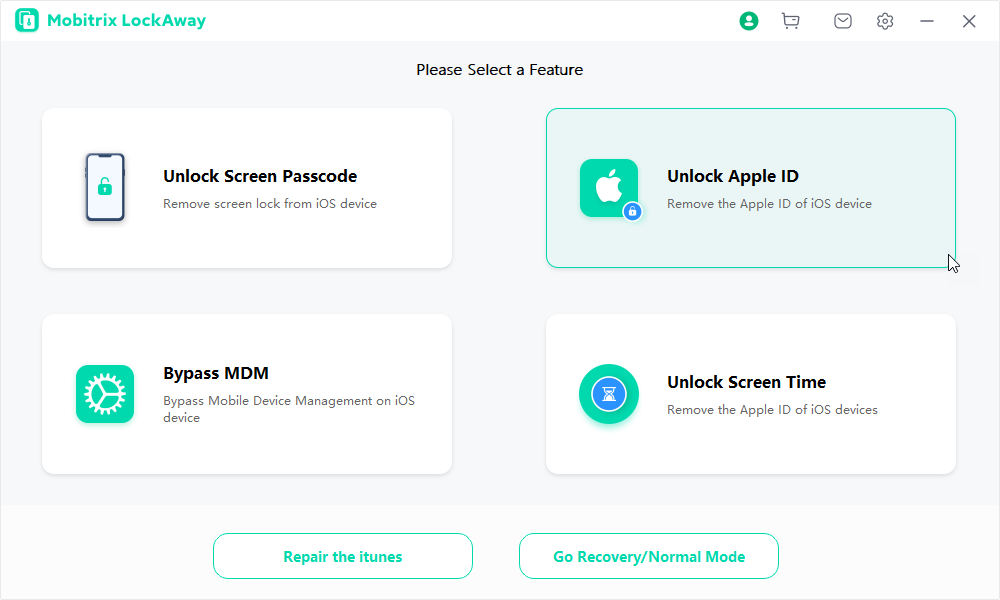 For a quick, easy, and effective unlocking of the iPhone, Mobitrix LockAway- Unlock iPhone Passcode is the tool to use. You can easily unlock or remove the passcode easily even if your iPhone is disabled.
Moreover, using LockAway has various benefits such as:
1. It is supported by all iOS versions.
2. It is user-friendly.
3. You don't need iTunes to use it.
4. It supports iPhone 5s to 13.
How then should you use LockAway? The steps below will guide you.
1. Connect your device to the computer.
2. Select unlock Apple ID mode.
3. Remove Apple ID and password.
With LockAway, you not only get to unlock the passcode but also the Apple ID and password. Using LockAway is recommended as few steps are involved, it's quick and it fixes your iPhone without incurring any data loss.
Part 2: How to Remove iPhone Passcode
To remove your iPhone passcode, you can use the below methods but first, try using LockAway before using these methods to save on time.
1: Unlock via iTunes or Finder:
To unlock the passcode, you can use iTunes or Finder but this requires you to have a computer and ensure that the iTunes is updated then follow the steps below.
1. Open iTunes then enter recovery mode.
For iPhone 8 or later: For this, press then release the button for volume up, repeat the same for the down volume button then long-press the side button until the recovery mode displays.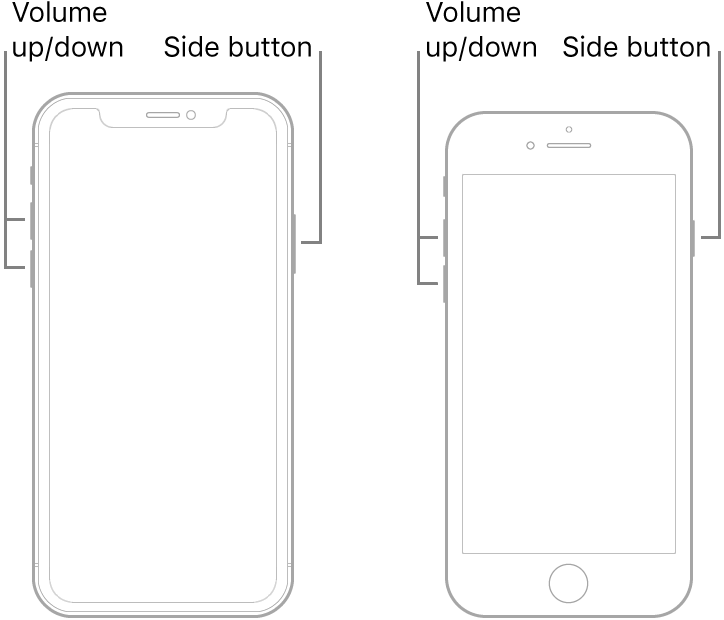 For iPhone 7 Plus or iPhone 7; Long press both the button for volume down and the side button at the same time until recovery mode appears.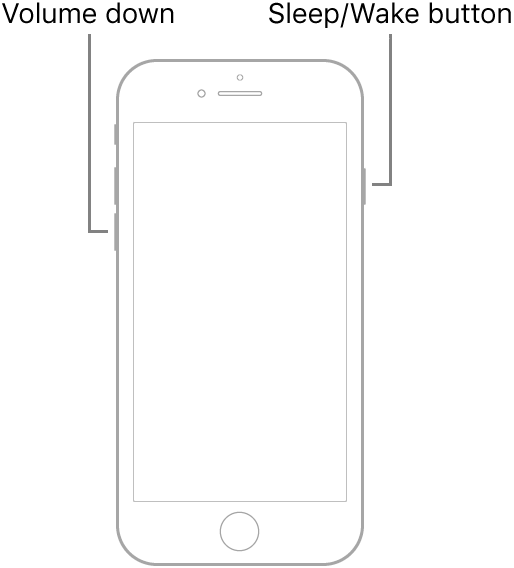 For iPhone 6S or earlier: long press both the side and home buttons until you enter recovery mode.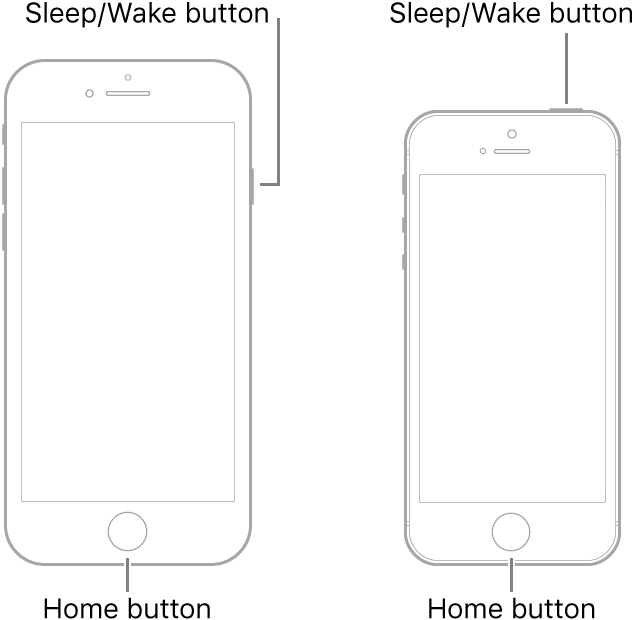 2. Connect via a USB your iPhone to the computer.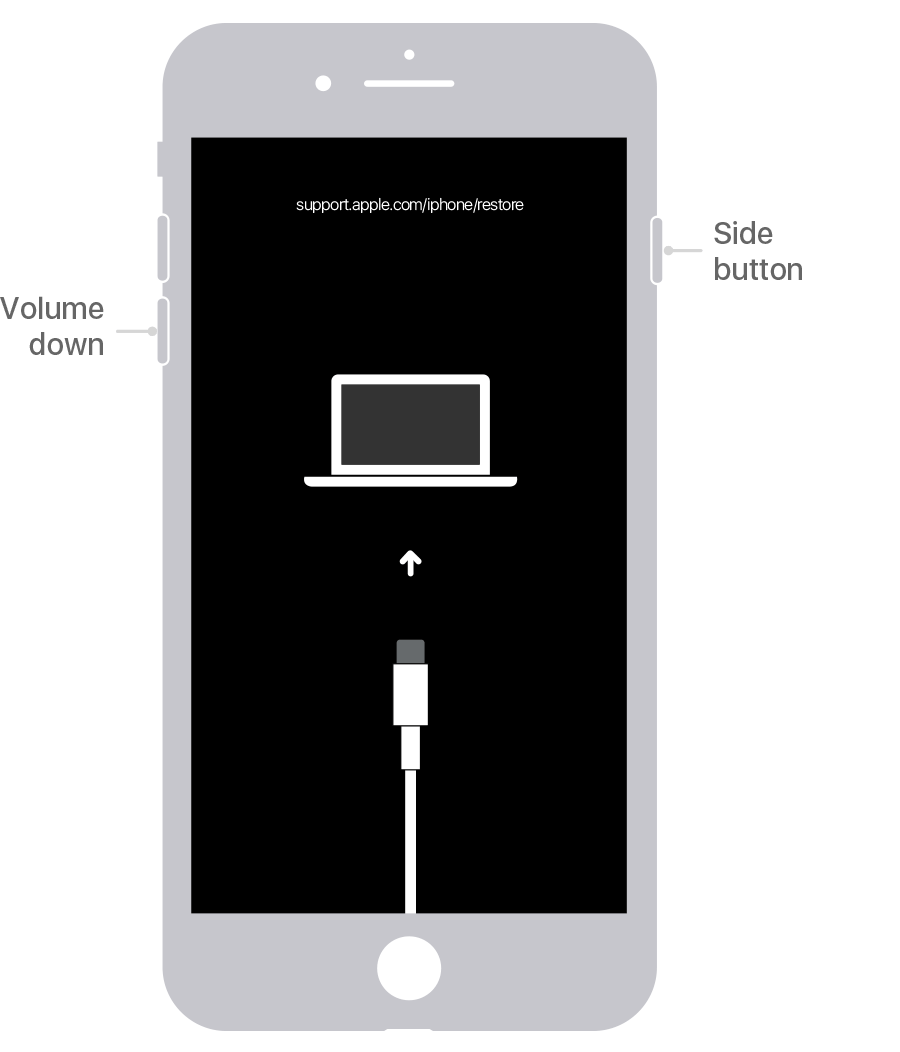 3. Select the option to restore when prompted.
With this method, all your data gets wiped out but if you had a backup you can easily restore the backup.
2: Unlock via iCloud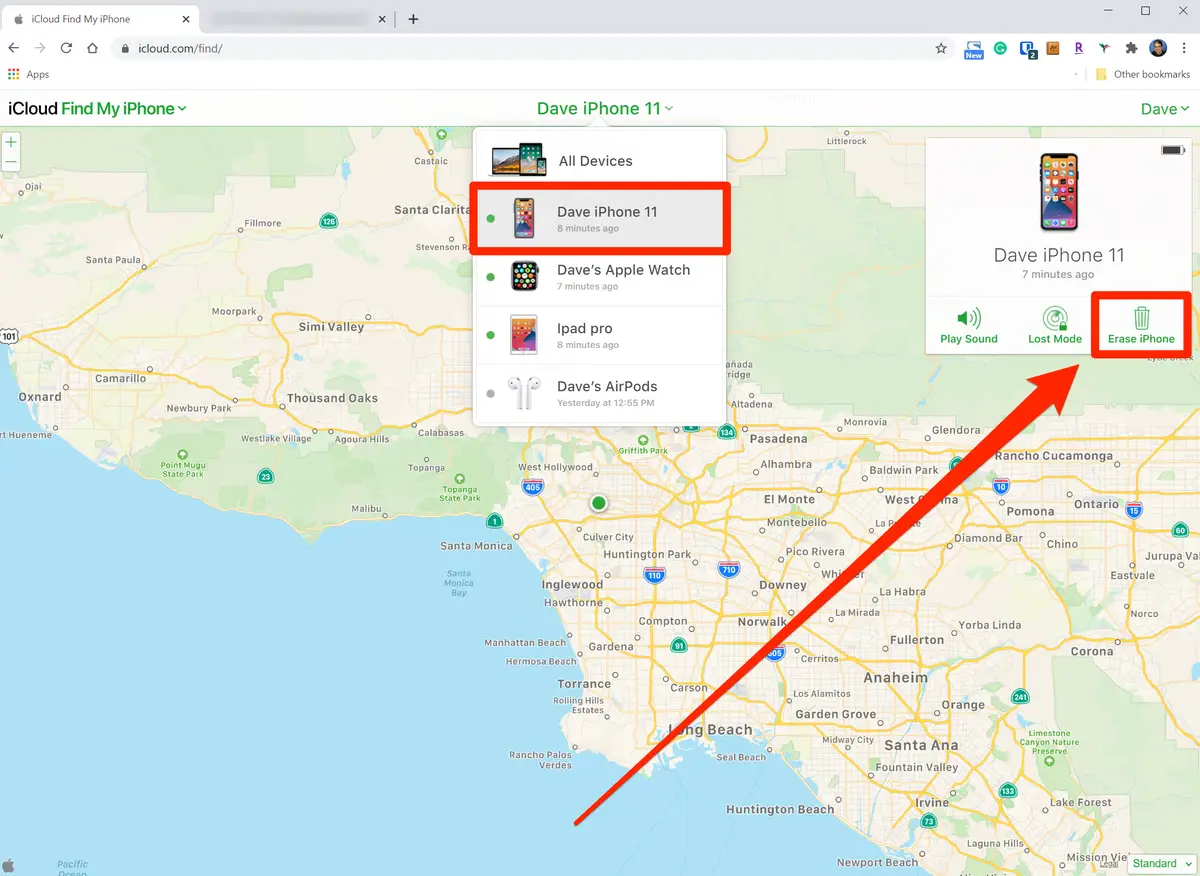 If you have Find My iPhone enabled, you can unlock the iPhone by deleting the iPhone from your list of connected devices on your iCloud account.
The steps for this are:
i. Visit iCloud.com via any browser.
ii. Log in to your account using Apple ID and the password.
iii. Select the "Find My iPhone" option then click on "All Devices.
iv. Select the device to reset then click on "Erase iPhone".
Once the device is erased, your data will be wiped and you can easily use the device as the passcode will be removed. Go ahead and set up the iPhone. However, this method will only work if you had enabled Find My on your iPhone.
Part 3: How to Unlock iPhone Passcode via Siri
If using iOS 10.3.2 or 10.3.3, you can use Siri to unlock the passcode with ease. Few steps are involved.
Step 1: Enable Siri by long-pressing the home button, once Siri is activated, ask it to open the clock to rectify. Once the clock is displayed, touch the clock.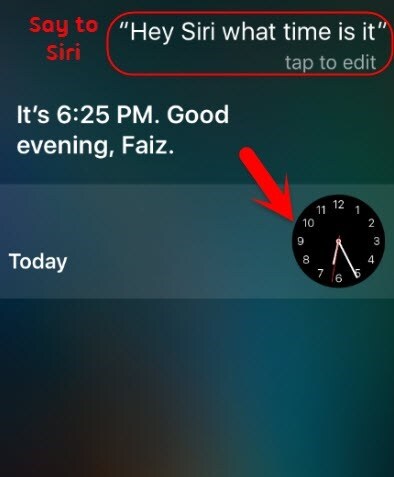 Step 2: The World clock will appear with the various tunes that you can select for the alarm clock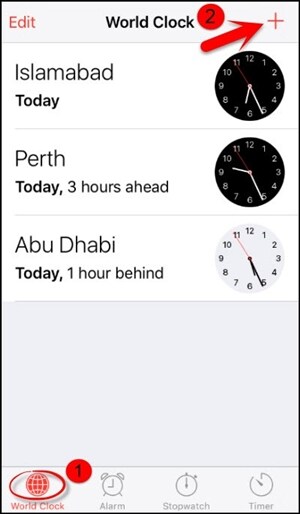 Step 3: Once selected, the "buy more tunes" tab will be displayed which will inform you to get to the iTunes store.
Step 4: Click the Home button, this will take you to your main screen.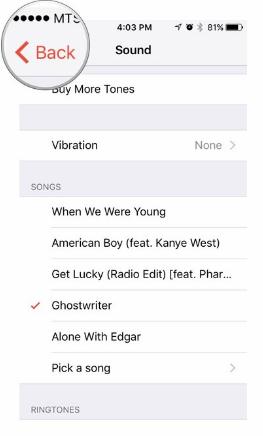 If not using iOS 10.3.2 or 10.3.3, just use any of the methods discussed above.
Summary
In summary, this article gave a complete tutorial on how you can easily unlock your iPhone without a passcode. Moreover, it introduced a great tool, LockAway which you can use to easily unlock your iPhone's passcode.