How to Solve Apple ID Locked for Security Reasons
Your Apple ID can be locked, especially when you continuously try to input the wrong passcode. Moreover, entering the incorrect Apple ID many times will lead to the Apple ID being locked.
When your Apple ID is locked, a known alternative is to erase your iPhone, which deletes the user's data and settings but, if you had a backup, you could restore the data. This article looks at methods that you can use to unlock the Apple ID, especially without any data loss.
Why is your Apple ID Locked for Security Reasons?
Suppose an unauthorized person tries to hack or gain illegal access to your iPhone by guessing the Apple ID continuously. In that case, Apple treats this as a security threat and locks the Apple ID "for security reasons". Even if the attempt was legitimate and you had forgotten your credentials, this is still treated as a security threat.
To know when your Apple ID is locked, a message such as "This Apple ID has been disabled for security reasons" will display on your iOS device, limiting you from using the device.
Here's how to unlock your Apple ID via powerful LockAway
Having your Apple ID disabled limits you from using the device, and this is frustrating. To quickly get rid of this annoyance and frustration, you can use Mobitrix LockAway- Unlock iPhone Passcode. With LockAway, you don't need to have your credentials to unlock the Apple ID.
LockAway is a professional tool that saves you the hassle of using other methods of data that may cause data loss or end up wasting your time yet fail to unlock the Apple ID. Using LockAway also solves other locks such as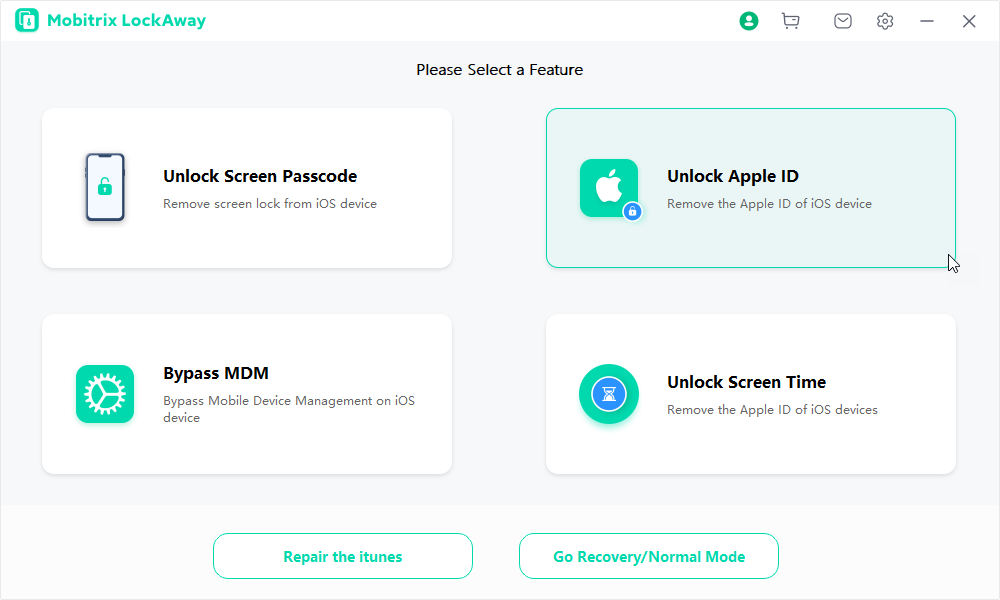 1. Passcode/face ID: this includes; 4/6-digit passcode, Face ID, Touch ID, and Alphanumeric passcode.
2. Apple ID: this includes; Forgotten Apple ID passwords and Locked Apple ID.
LockAway is the professional tool to use so, go ahead and download it from the website then, install it on your computer. Afterwards, follow the steps below.
1. Connect the iOS device to your PC
2. Select unlock mode
3. Remove iPhone lock
LockAway has many features that make it the better method to use. These include:
a) LockAway is easy to use.
b) The tool is effective in removing the locked Apple ID.
c) The tool is professional, having been used by many users.
d) The tool is secure to use.
e) No data is lost in the process.
Other ways to the Apple ID
Besides using the powerful LockAway tool to unlock your disabled Apple ID, other methods exist that can be used. The methods include:
1) Unlock via Two-Factor Authentication
Using two-factor authentication to unlock the disabled Apple ID is best recommended if you had previously synced your device to other trusted devices such as Mac, iPad, iPhone, or Apple Watch.
The steps to use your iPhone/iPad/iPod Touch to unlock the Apple ID are: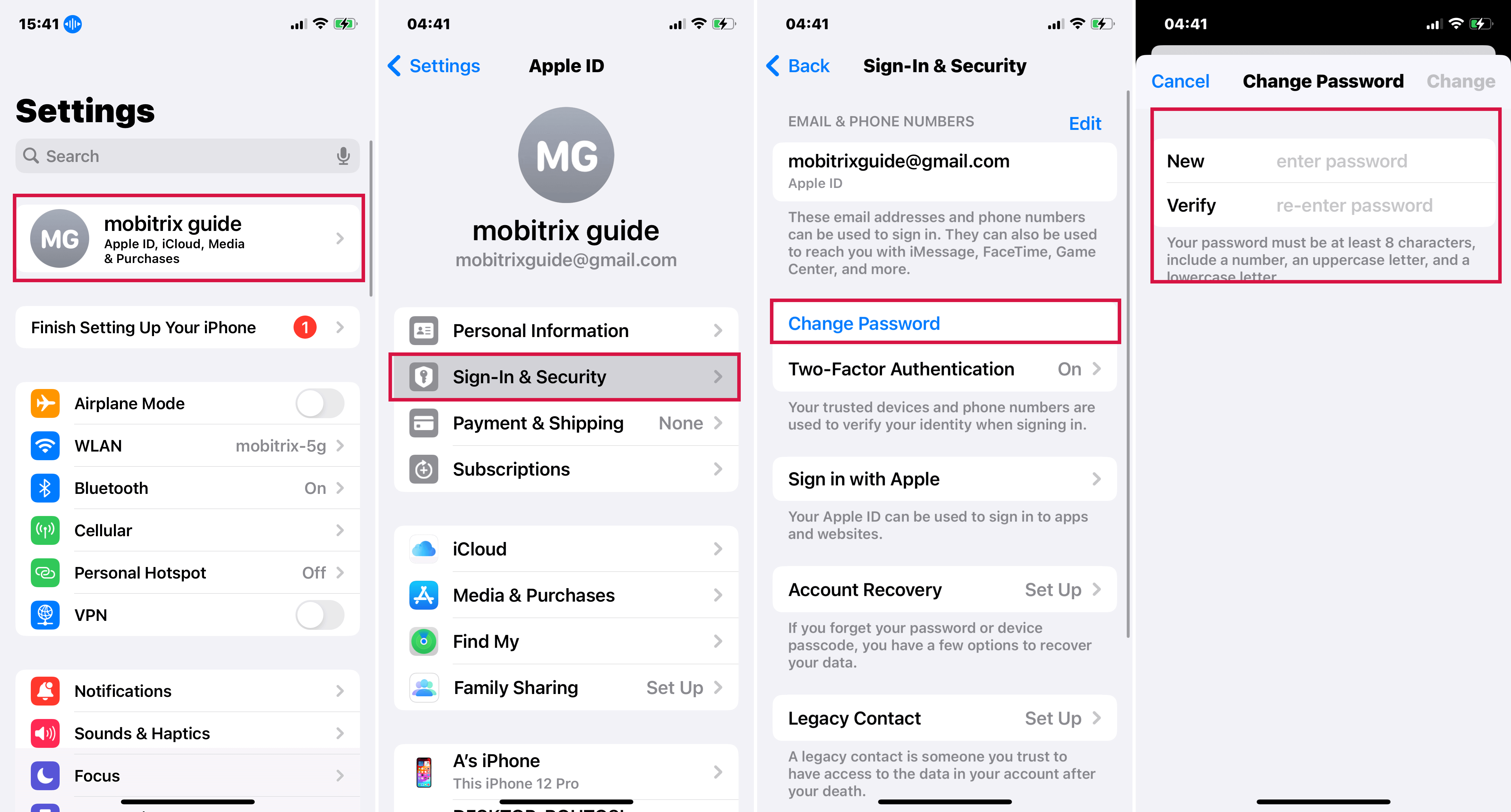 a. On the device, open Settings
b. Click on [Your Name]
c. Navigate to Password & Security > Change Password.
d. If prompted, enter the device's passcode, then follow the instructions on your screen to change the Password.
To change Password using your Mac: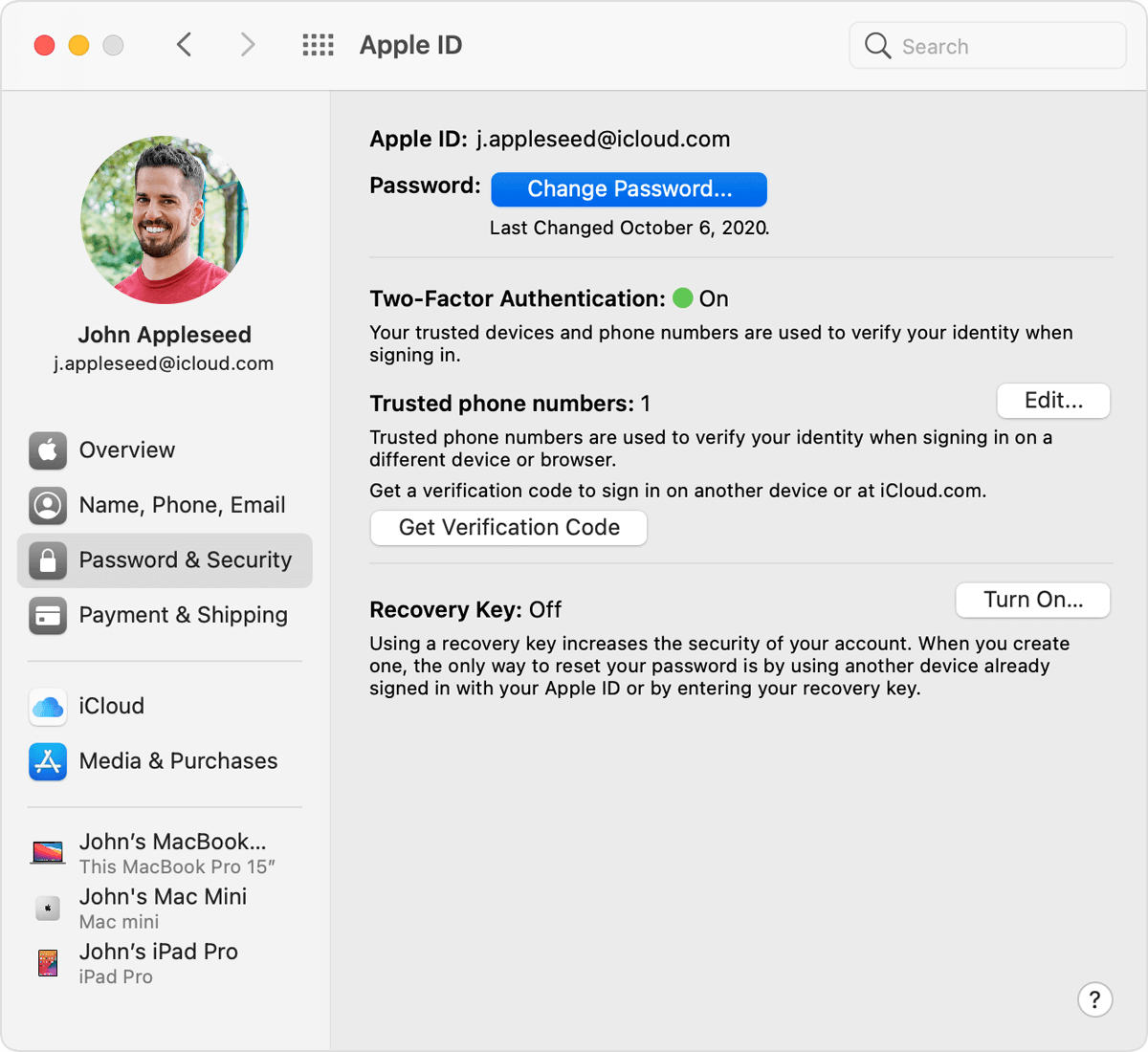 a) Open Apple Menu > System Preferences.
b) Depending on your Mac, click either "iCloud", then "Password & Security", or click "iCloud", then "Account Details".
c) When prompted to enter your Apple credentials, click the "Forgot Apple ID password" option. Then follow the given instructions on the screen.
d) If not prompted for the password, click on "Change Password" or "Security" then "Reset Password", depending on your Mac type. Then, follow the instructions.
Once you complete the process, you will have a new password to use with the Apple ID, and it will have been unlocked.
2) Unlock via recovery email or security questions by using the iForgot service
Apple has an iForgot service to help recover forgotten user credentials. However, to use this service, you must prove that you own the device by answering the security questions. Once Apple verifies so, you will have the Password to unlock the device.

The steps for this are:
a) Visit iForgot from your browser.
b) Enter the locked Apple ID.
c) Answer the needed security questions.
d) Once Apple confirms you, the instructions on the screen will guide you on unlocking the Apple ID.
3) Unlock via account recovery
If you had not synced your device to another trusted device, you could unlock your Apple ID by recovering your account to get a recovery code. Moreover, if you have a recovery key that Apple sent to you when you activated the two-step verification on your device, you can use it to unlock the device.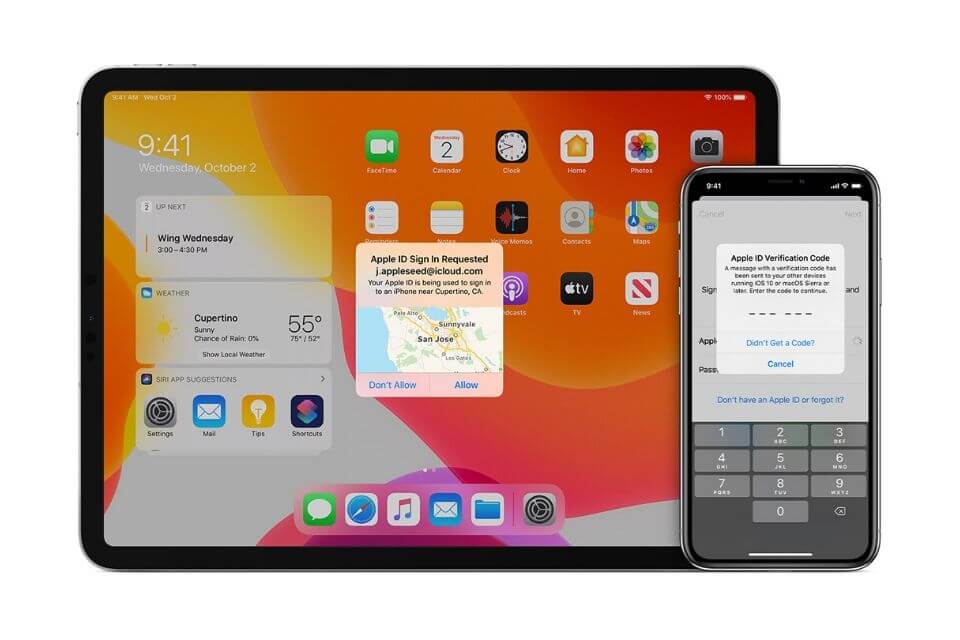 To recover your account, do the following:
a) On your browser, visit the account page for your Apple ID.
b) Click the option of forgot Apple ID.
c) Enter the Apple ID of the locked device then, choose to reset the Password.
d) Enter a trusted device. A verification code will then be sent to the device you entered.
e) Once you receive the code, use it to reset the password, then enter your new passcode.
Once you complete the steps involved, your Apple ID will be successfully unlocked.
If no other method worked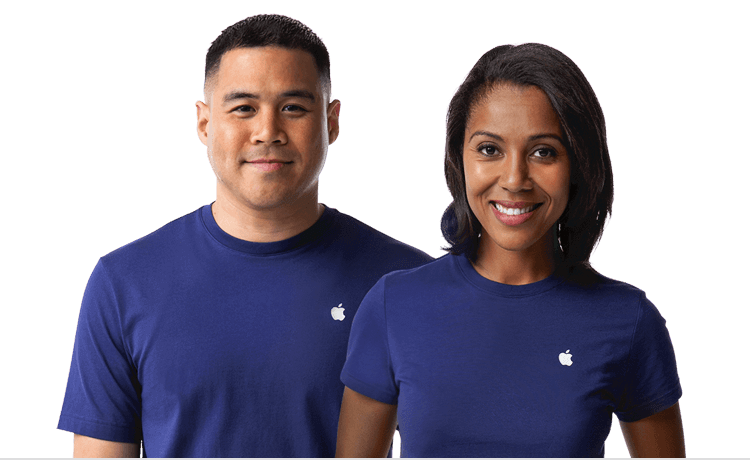 If you have tried all the discussed methods, but your Apple ID is still locked, you need to seek Apple help. To do so, visit the Apple support website or go to any nearest Apple repair store. They will resolve the problem for you.
Summary
In a nutshell, this article delivered a handy tutorial on understanding and fixing disabled Apple ID issues. In doing so, the article introduced the various approaches users should take to fix the device. The key takeaway in the article is LockAway, which can fix the locked Apple ID instantly with no credentials needed.
Other methods such as unlocking the disabled Apple ID and using two-factor authentication were discussed. Still, they are not fully effective as they may lead to data loss, especially if the user has no existing backup or had not synced their devices to a computer. Thus, to avoid this hassle, use LockAway if you cannot fix the issue, contact Apple Support.