If you decide to sell your iPhone, you need to factory reset it.
Factory reset will delete all your information and content to protect your privacy from being compromised.
I've compiled a detailed guide for factory resetting an iPhone properly, via settings, iTunes or other apps, as well as necessary precautions to take.
With the launch of a new iPhone, many are planning to sell off their old iPhone for the latest release. If you are one of them, and are uncertain about how to factory reset your old device safely before sale, then this article is for you.
As a second-hand iPhone dealer, I have seen way too many hassles and regrets going on from my customers in the past 3 years. Some didn't know how to reset their phones properly and ended up having their private pictures, messages being accessed by others; some forgot to backup data beforehand and lost valuable business materials…
But luckily, you don't have to. I've compiled a detailed guide for factory resetting an iPhone properly, via settings, iTunes or other apps, as well as necessary precautions to take. You'll never need to worry about privacy leakages and data loss in resetting your iPhone. Read on!
Things you need to do before factory reset iPhone
There are a couple of things you'll need to remember before you factory reset your iPhone.
Backup your data
In most cases, it's the phone model that you want to replace, not the memory inside. Am I right? With that being said, you'll need to backup all your important data first. This makes sure that you can restore it to any new device anytime in the future.
To Back up through iCloud, you need to follow the following steps.
Go to Settings > iCloud > iCloud Backup and click on "Back Up Now". You can also check Apple's guide on how to backup your iPhone.
Log Out
Don't assume that after you ditch an old phone model, your user history will be naturally erased too. No! It's still fresh on all the applications and the services you've registered before, such as iCloud, iTunes, and Appstore.
Logging them out makes sure that you always stay on the safe side. If you have added any emails or contacts on your calendar, ensure you remove all of them too. Go to Settings > Mail/Contacts/Calendar > Accounts.
You also need to unpair your Apple Watch from your iPhone, if you have one.
Go to the Apple Watch App on your phone >> My Watch >> All watches. Now, tap the info button against the Watch you want to unpair and hit the unpair button to confirm.
Lastly, if you haven't already done it, you need to remove your sim card or deactivate it if you use an eSim. You need to go to Settings > Mobile Data > Data Plan, scroll to the bottom, and tap Remove Cellular Plan.
If your new phone came with a new sim card, make sure you destroy your old sim and throw it away.
Factory Reset via iPhone Settings
Done with the first two essential steps of factory resetting your iPhone?Good! Now, you need to turn off the 'Find My iPhone' feature. This is a feature mainly used to track your lost phone. Since you will no longer be using it, switching it off is pertinent.
Simply follow these steps:
You need to go to Settings
Tap on your name and tap on Find My
Enter Apple ID and password
Toggle the button to off
Now you can comfortably go to Settings and hit the Erase all Content and Settings button without a hitch!
You need to go to Settings > General > Reset > Erase All Content and Settings.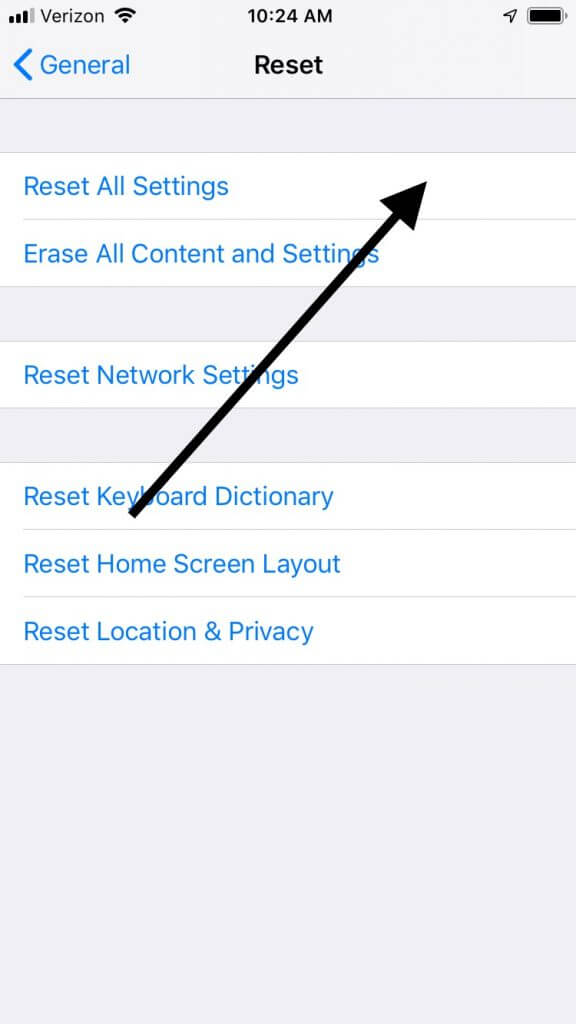 unlock iphone without passcode via itunes recovery mode
The moment you see the screen going black with the Apple logo coming in, you know you have successfully performed the reset.
What if Settings is not an option for you?
Factory Reset Using Mobitrix LockAway
What? You forget the Apple ID? Too bad… now you cannot factory-set your iPhone via settings. But there's nothing to worry about. This is a common problem that my customers have faced as well.
Usually some experienced tech-savvy customers would have tried to crack this issue with iTunes. But one clear truth is that iTunes is really difficult to use. After fiddling with this Apple tool for hours, they always end up coming to me for the final fix.
You want to know what I use to help my customers fix the resetting problem without an Apple ID or password in 30 minutes? Mobitrix LockAway.
Advantages of Using Mobitrix
Remove your iPhone passcode, FaceID, erase Apple ID, as well as factory reset your iPhone without constant password nudges.
Super quick- you can reset your iPhone in 20 minutes within a few steps.
99% unlock success rate.
It offers full support for iPhone 5s-14 and iOS 12/13/14/15/16 and later.
Saviour- if you accidentally crack your iPhone screen.
Ensures 100% Privacy Protection.
I usually download the Mobitrix LockAway on my Mac, move it to the Applications folder, and then click on Launchpad to activate it. If you are a PC user, you can simply download and double click on the icon.
Here is a step by step guide on using the software:
Download and Install Mobitrix LockAway, choose Unlock Apple ID
Connect iPhone/iPad to Computer.
Remove Apple ID.

Use Mobitrix LockAway to Unlock Screen Passcode

Within minutes, you could immediately list your phone for sale on Quikr and start finding buyers for it. Super fast, isn't it?

Another option is using iTunes, but like I have said, it would have been a more time-consuming process, and with my hectic work schedule, I might not have ever been able to do that. Nevertheless, it's still worth a look.
Factory Reset iPhone using iTunes or Finder
To use this option, you need to connect your iPhone with your computer by iTunes or Finder. Since this is an Apple-backed resource, using this option is secure and free.
If you do not have your password, you might be able to get in if you have synced your iPhone with the same computer earlier. But you always need to have the Apple ID and passcode to turn off the 'Find My iPhone' option.
Here are the steps to use iTunes or for factory reset.
On a Mac with macOS Catalina or later, open the Finder. On a Mac with macOS Mojave or earlier, open iTunes on a PC.
Connect your iPhone with your PC. Then go to Summary on the left.
Click on "Restore iPhone".

iphone black screen via itunes

Click on Restore again to confirm the factory reset
You have successfully reset the iPhone once the process is over.
I have covered how to factory reset the iPhone using Mobitrix LockAway , iTunes, and iPhone Settings.
In fact, I have now completely shifted to using LockAway for my business since it can save me a lot of time. Moreover, this tool helps remove all kinds of iOS locks, such as screen locks, Apple ID, or turn off Find My iPhone, when I am working with second-hand iPhones.
If you want a smooth factory reset process, especially without a password, or if you often encounter some of the situations above, this is almost the quickest one-stop DIY solution I would recommend, regardless of your iOS version, or iPhone model.