Your Apple ID can get disabled for multiple reasons. For starters, you might forget it, or there are occasions when you enter the wrong password way too many times. Apart from these, your iPhone can get hacked, or you might have forgotten to pay the charges in the Apple store for a long time.
In all the above instances, you will receive a warning message of locking, leading your Apple ID to get disabled for security reasons. If you have received your warning message, then this article is just for you.
It will guide you on how to unlock or remove the disabled Apple ID. Besides this, it will also introduce you to LockAway, an excellent third-party tool for erasing existing Apple ID without any hassle. So, let's regain your Apple ID!
Part 1: What does it mean when my Apple ID is disabled?
Before we jump into the symptoms and causes of your Apple ID is disabled, let us quickly discuss what an Apple ID actually is. In a nutshell, it is an account that you use to access Apple services like the App Store, Apple Music, iCloud, iMessage, FaceTime, and more. You can sign in to all Apple services with a single Apple ID and password.
Here are the symptoms of the point where your ID is no longer accessible:
When you get one of the following alert messages on the screen, your Apple ID is disabled:
"The Apple ID has been disabled for security reasons",
"You cannot sign in because your account was disabled for security reasons", or
"This Apple ID has been locked for security reasons."
After getting one of the above messages, your phone would automatically lock Apple ID as a security precaution.
Here are the causes of what might lead to such an inconvenience:
You have entered incorrect Apple ID usernames or passwords too many times in a row.
Someone has hacked into your Apple ID or is trying to get unauthorized access.
You have an outstanding unpaid charge or any disputed charges on Apple's store. These can include unpaid iTunes. So, until you pay, Apple might disable your ID and purchase privileges.
You have not used your Apple account for a long time.
Part 2: How to Unlock the disabled Apple ID
Method 1: Unlock Apple ID via Two-Factor Authentication
If you have other trusted Apple products such as Mac, iPhone, iPad, or Apple Watch, then you use them to reset and unlock your Apple ID. This can be done through "two-factor authentication". Apple will generate and send a random code to one of these devices that you have enabled to reset the password.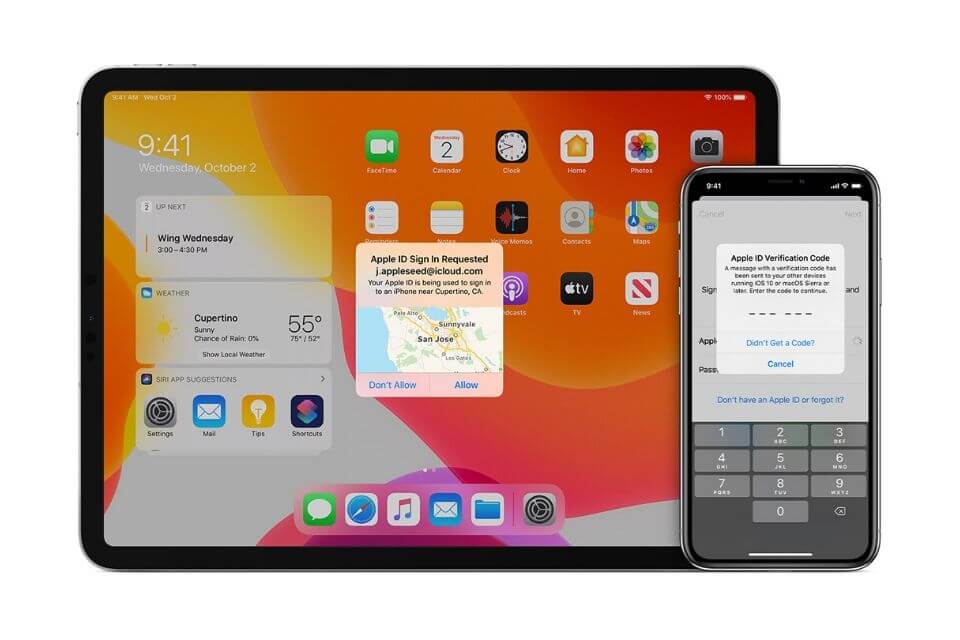 Two Factor Authentication - iPad & iPhone
Here are the steps that you can follow to recover your Apple ID:
Step 1: First visit https://iforgot.apple.com/.
Step 2: Next, use your Apple ID username to log into your account.
Step 3: After entering your phone number, click on continue.
Step 4: You will receive a notification from Apple on your device linked to your Apple ID.
Step 5: Use the notification to reset your password.
Method 2: Unlock Apple ID via recovery email or security questions on iForgot service
If you have unfortunately forgotten your password and have not enabled the two-factor authentication, you can use Apple's iForgot service. However, you will have to go through the identity verification steps. They will include security questions and the recovery email that you will need to unlock your account.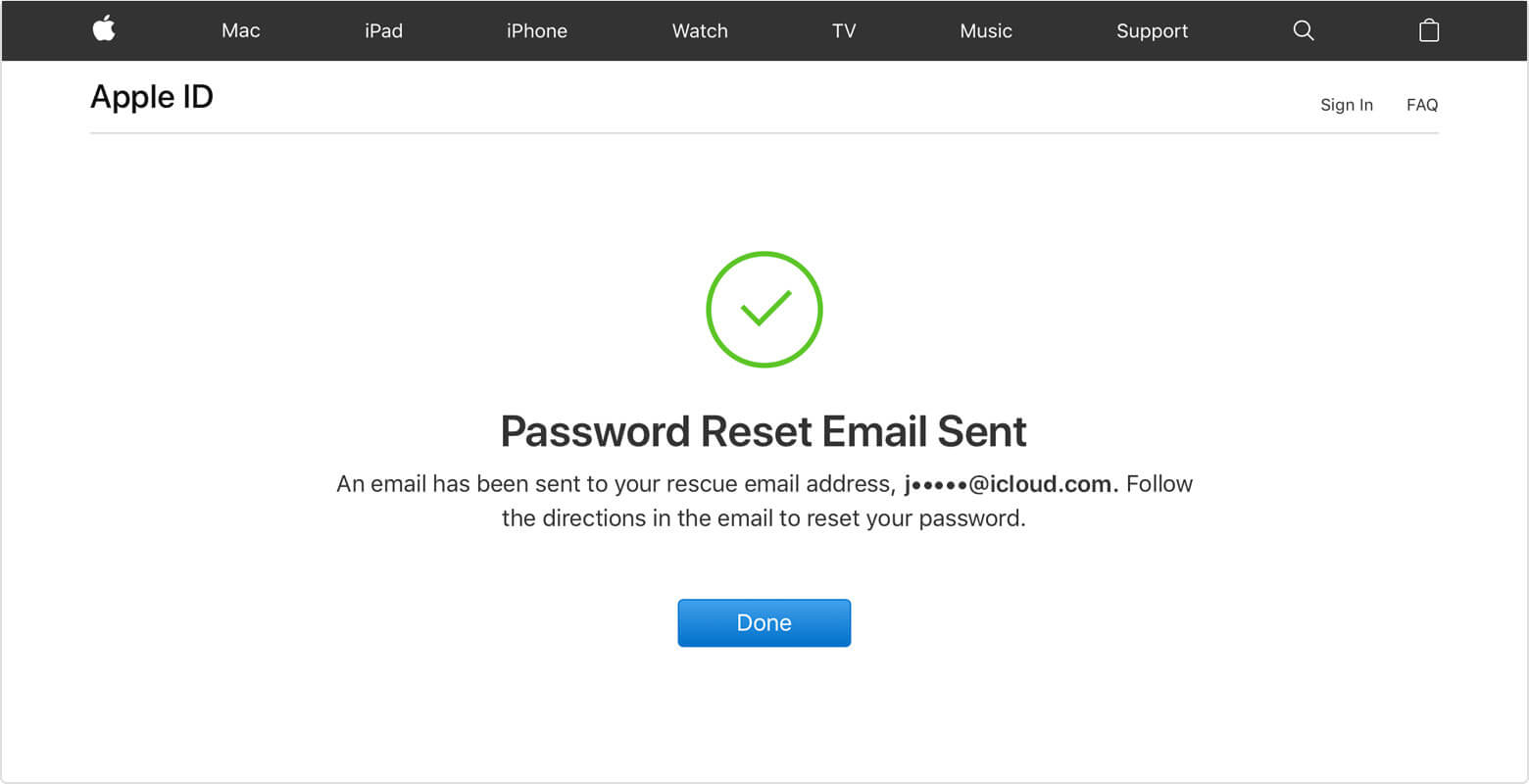 unlock iphone without passcode via itunes recovery mode
Here are the steps that you will need to follow when using the iForgot service:
Step 1: Search for https://iforgot.apple.com/
Step 2: Enter your Apple ID and click on "continue."
Step 3: You will be asked several questions. This is a part of the overall verification. In this way, Apple ensures that the person trying to access the ID is indeed the valid owner.
Step 4: Next, you will have to enter your mobile number and email ID.
Step 5: After the verification process, you will receive a set of instructions, and you will have to follow them to get access to your Apple ID.
Method 3: Unlock Apple ID via account recovery
Until now, the methods that have been explained require some trusted device or security questions. What happens if you do not have access to any Apple device? In this case, you can use the account recovery option to unlock your Apple ID.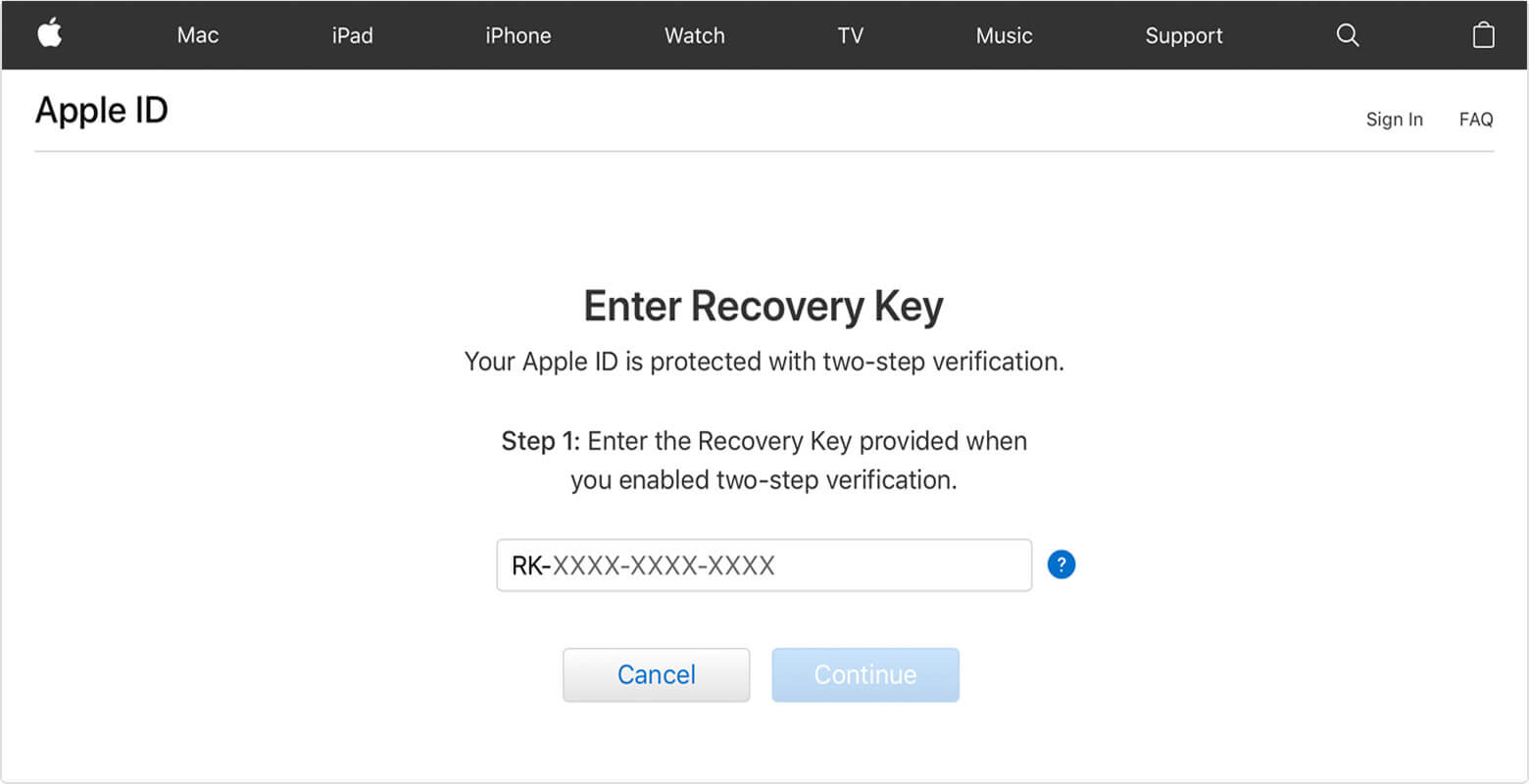 Two step verification - enter recovery key
This process requires you to generate a recovery code. If you are lucky enough and have that recovery key, you got when you enabled the two-step verification, unlocking the ID will not take long. The whole process can be seamless if you have the correct security settings in place.
Here are the steps that you can follow to unlock your phone using the account recovery option:
Step 1: Visit the iForget website and enter your Apple ID username. If you face trouble remembering your ID, you can use the old email that you have used in the past.
Step 2: Apple will ask you several security questions, or it might ask you to enter your phone number. Follow the steps to verify your identity.
Step 3: As you cannot use your Apple device, you will see an option of "unable to access your (device)?"
Step 4: You will receive a 6-digit verification code on your phone number attached to your Apple account.
Step 5: Apple might ask you for the long recovery key you received when you set up the two-step verification process. Enter that key to unlock your account.
Method 4: Contact Apple Support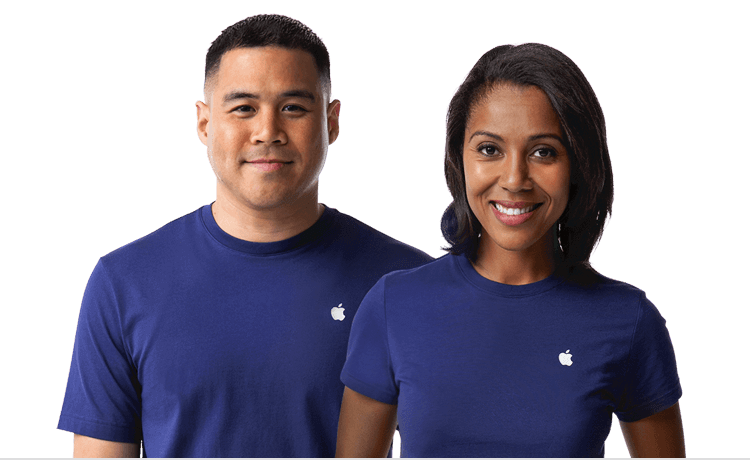 Support Apple Official Pic
If none of the above options are working for you, then you can always contact Apple support for help when your Apple ID is disabled. There are multiple ways of contacting them. These are:
You can choose to schedule a call with Apple Support.
You can opt for the option of having a live chat with Apple Support.
You can pay a visit to your local Apple store and ask the Apple customer representatives to help you with the issue that you are facing.
Method 5 - Unlock Apple ID via LockAway
The methods above include the most available options that you can use if you have forgotten your Apple ID. Some of the other options that you find might not prove as effective. The most common and significant disadvantage of the options that are mentioned up till now is that they are pretty complicated.
Chances are that you are going to waste quite a lot of time without gaining anything. So, what other option is left if nothing else is working?
Well, you can switch roads and use a professional and effective tool. Mobitrix LockAway- Unlock iPhone Passcode will help you in deleting your existing Apple ID as well as your iCloud account on your activated device. After this, you can regain all the iCloud services along with the complete Apple features by logging into a brand-new account.
LockAway provides you with a practical solution to removing the Apple ID. It is a hassle-free method that gets the job done in a few clicks. Here are some of its benefits that are worth mentioning:
It is easy as it instantly removes Apple ID within three steps.
It is effective as all iPhones, and iOS versions support it.
It is 100% Safe as it protects your data privacy and unlocks your iPhone by yourself at home.
It offers full support for iPhone 5s-14 and iOS 12/13/14/15/16 and later.
LockAway can remove different kinds of Apple IDs. Here is what it can and cannot do:
It can help you if you have forgotten Apple ID password or the Apple ID is locked
It cannot erase the iPhone
It cannot turn off FMI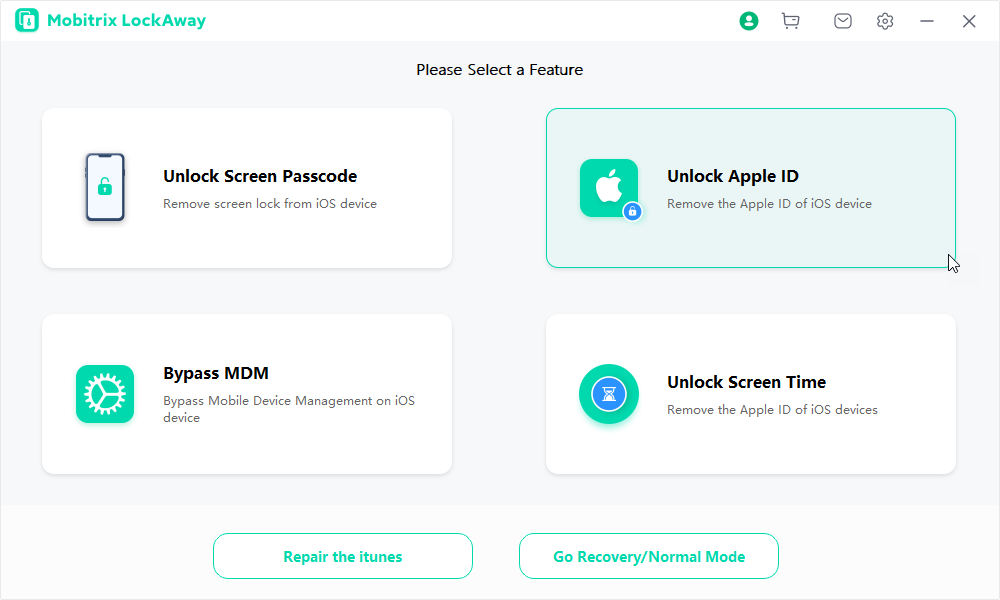 Mobitrix LockAway - Unlock Apple ID - Home
Here is how you can remove your Apple ID:
Step 1: Connect your device to your computer.
Step 2: Next, select the unlock Apple ID mode.
Step 3: Click on the remove Apple ID.
After you have removed your Apple ID, you can:
Change it to a different Apple ID, or you have the option to create a new one.
Enjoy all iCloud services as well as the Apple ID features.
Turn off Find your iPhone or iPad easily.
Stop being tracked by the previous Apply ID.
Part 3: How to protect your Apple ID
Now that you have successfully unlocked your Apple ID or have made a new one by deleting the old one through Mobitrix LockAway- Unlock iPhone Passcode, you can go back to your regular routine of using your phone. However, to prevent this issue from happening in the future again, where you have to put in the same amount of time, here are some takeaways or tips that you can learn from:
1. Always choose a password that is strong and is easy for you to remember. Do not use the same password that you have used for other devices and accounts.
2. Be mindful of the fact that there are messages that pretend to be from Apple; however, in reality, they are just a bunch of fraudulent emails and scams. They will ask you to log on to your Apple ID. Do not click on any button unless you have requested any action on your trusted device.
This article provides you with a thorough analysis of why your Apple ID can get disabled. It suggests multiple methods that you can use to unlock your ID. In a nutshell, you can either use the two-factor authentication method on the devices you have enabled or choose to access your ID through the recovery method.
You will have to answer several security questions on the iForgot service to get the recovery key. If these methods do not work, then Apple support is the route to take. However, if that fails, then use LockAway to delete your disabled Apple ID so that you regain access to your iPhone.