If you are thinking of changing iPhone to Google Pixel, you might want to migrate your current phone data to your new device, that including your chat history, medias and other information.
We are using WhatsApp to send messages and share information to our friends or colleagues, this including information that is important to us and we want to keep it when switch to new device. WhatsApp provides backup option for you to back up your data and let you restore it back when switch to new devices. However, it does not support cross platform data transform between different OS. For example iPhone to Google Pixel.
You may wondering is there a simple way to transfer your WhatsApp data from your iPhone to Google Pixel. In this article, we will introduce you different ways of transferring WhatsApp data from iPhone to Google Pixel.
Part 1. Transfer WhatsApp from iPhone to Google Pixel Using Mobitrix
Mobitrix WhatsApp Transfer provides you a safer and faster way to transfer your WhatsApp data across different platform and devices. It is simple and easy to use with only one click to migrate your entire WhatsApp data from iPhone to Google Pixel.
Step 1: Install Mobitrix on to your computer. Connect both devices to the computer and wait for the program to detect them.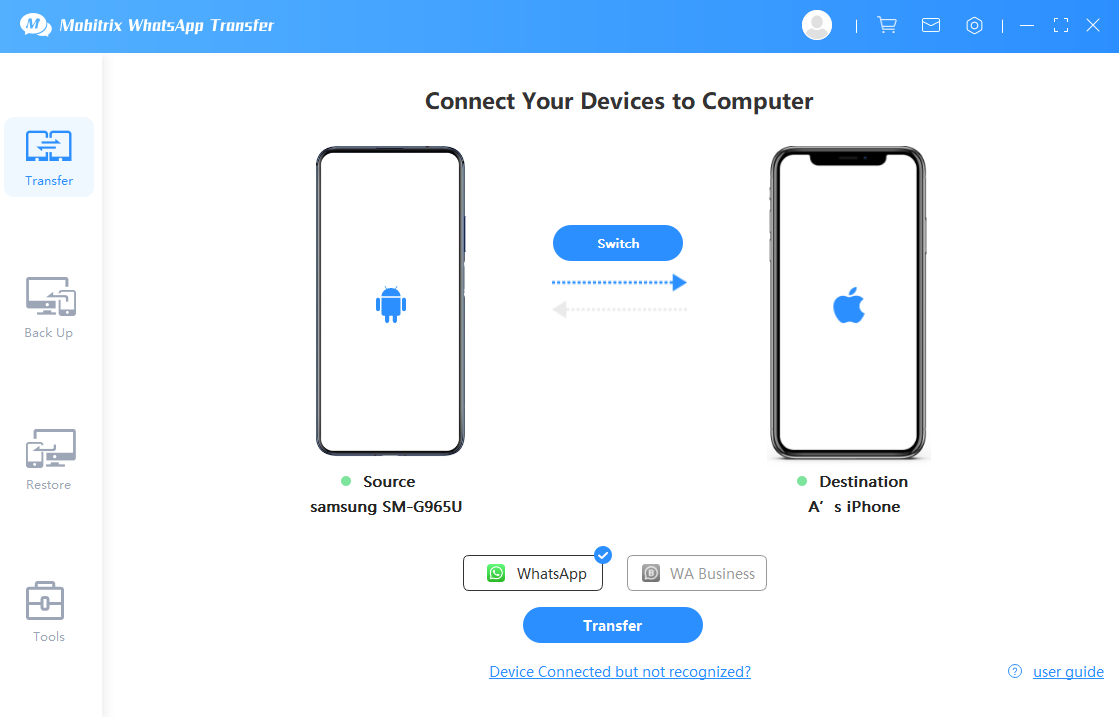 connect the 2 device to pc
Step 2: Mobitrix will detect your devices and click "Transfer" to begin transferring the data from iPhone to Google Pixel. Keep the devices connected until the program notifies you that the process is complete.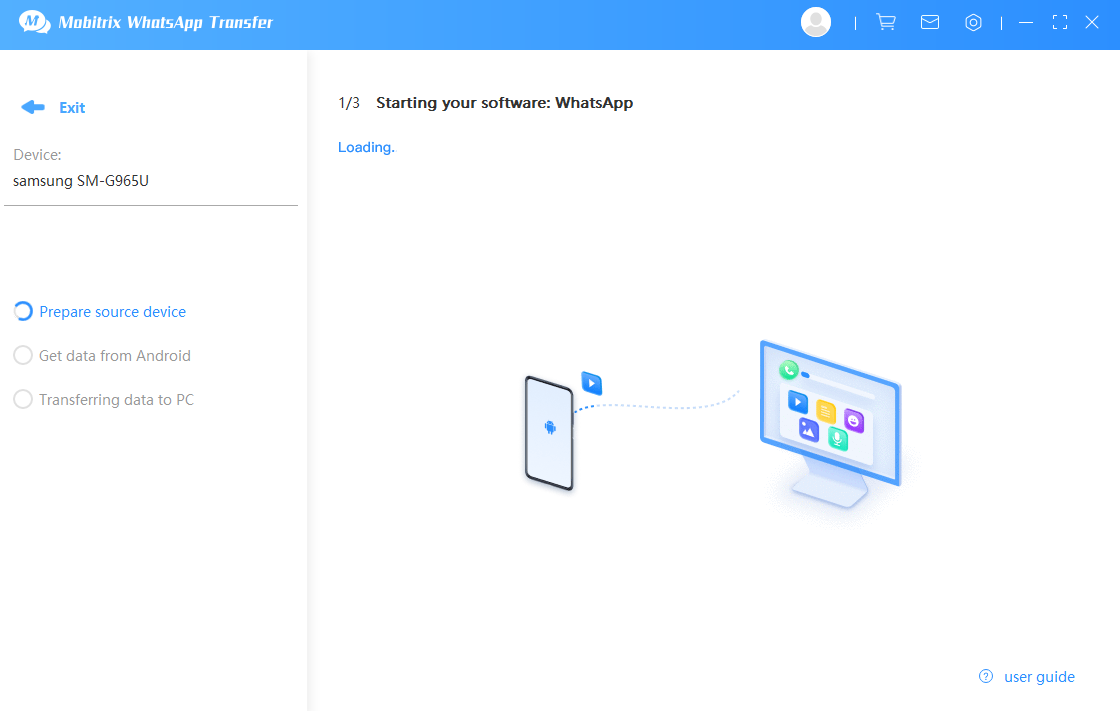 the device successfully connected
Why Mobitrix WhatsApp Transfer is recommended?
There is no free way to transfer WhatsApp across different platforms. Mobitrix offers the same features as our peer's software at a lower price.
Transfer WhatsApp data between Android and iOS devices.
Back up WhatsApp chats, photos, videos, attachments, and more on iPhone/iPad/Android to the computer.
Restore WhatsApp backups to iOS/Android devices without deleting this application.
Part 2. Export WhatsApp messages to Pixel via Email
Another alternative way to transfer your WhatsApp message from iPhone to Google Pixel is through Email. You can choose to export your WhatsApp data and keep it in your email, once you are in your new device, you can read the messages via Email.
Open WhatsApp app > tap into a chat you want to export the chat history.
Inside the chat, tap on the top right "menu options" > choose "Export chat", you can choose to include or exclude the media file from the chat.
After Export Chat done, you may select email to be your option of transfer your exported data to your new device.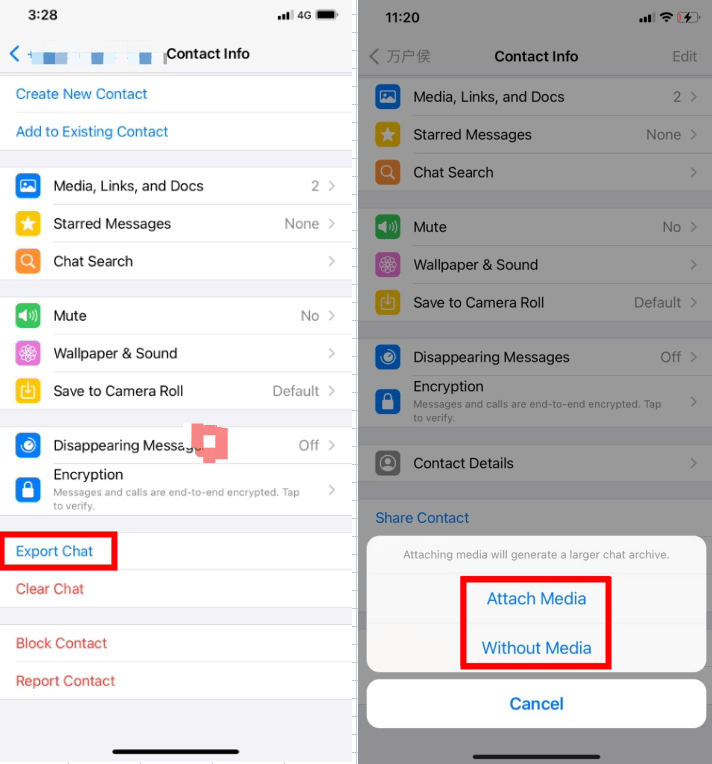 export whatsapp chat via email
With this method, there are some restrictions as mentioned below:
Email cannot be sent if a chat contain with more than 10,000 messages.
It will end up generating a TXT file.
Moreover, it is not possible to restore this exported WhatsApp data back to your phone or device.