How to solve an iPhone that won't open apps or turn off.
The use of smartphones plays such a key role in our lives that whenever they incur a problem it becomes difficult and stressful to operate them.
The use of different apps in iPhones is what makes them important in our lives but in case you encounter issues like apps refusing to turn on or off, then this article got you covered as it will outline the different ways you can use to deal with such problems.
Why won't my iPhone open apps or turn off?
Some of the main reasons your iPhone may refuse to open apps or turn off can be due to software issues, hardware problems such as your iPhone screen is damaged or the power button is not functioning properly.
How to Fix an iPhone won't open apps or turn off
This article has arranged for you the different ways you can employ to fix an iPhone that won't turn on apps or turn off from the easiest to ones that require you to use a laptop.
Method 1: Hard Restart
If your iPhone resists turning off normally then you can go ahead and hard restart it and you don't have to worry about losing your data because no data will be lost. For different versions of iPhones use the following methods:
iPhone 6S or earlier models: Press the buttons for Home and Power and hold them till you see the Apple logo
iPhone 7: Press the buttons for power and volume down while holding them till the Apple logo appears.
iPhone 8 or newer models: You can press the button for Volume up then release it, then go ahead and do the same for the volume down button, then finally long-press the side button till it can restart.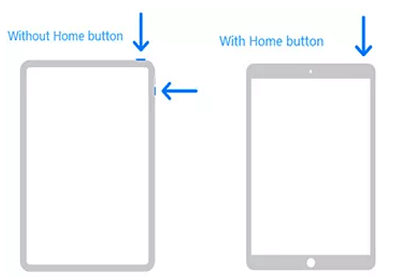 In case your iPhone's home button is not working or your model has no home button then you can go ahead and use method 2 below.
Method 2: Use Assistive Touch
With Assistive Touch you can do everything that the physical Home button can do. The steps below can guide you on how to use Assistive Touch:
1. Navigate to Settings.
2. Click on Accessibility.
3. To the right of Assistive Touch find the toggle switch option and enable it.
4. Select the device then long-press the icon for the lock screen.
5. Go to the red power icon and drag it from the left to the right to turn off your device.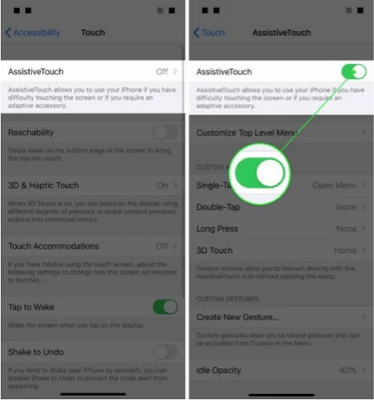 How do you turn on your iPhone if your iPhone doesn't work?
In the case that your iPhone is not working completely and you want to turn it on and use the apps then you can use other tools with the help of your computer and use it again.
Method 3: Use Perfix
Mobitrix Perfix is a powerful and professional tool that solves your iPhone's system issues without losing any of your data. The added advantage of using prefix is that:
It is compatible with different iOS versions and iPhone models.
It fixes many software issues of your iPhone.
It does not require you to download iTunes or Finder.
Does not cause loss of data.
Steps:
1. Download Perfix on your computer from the official website.
2. Launch it on your computer and select "System Repair".
3. Select the system version and the software will begin to download the appropriate firmware to fix your system issues.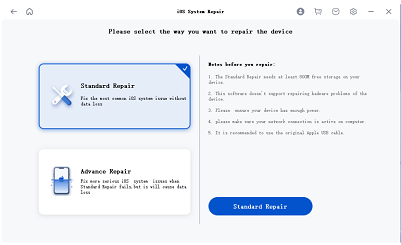 4. Select "Repair Now".
Method 4: Restore iPhone via iTunes
This is another method you can use with your computer if the other methods don't work out for you.
Steps:
1. Download iTunes on your computer and launch it.
2. On the computer screen select your iPhone.
3. Click on "Summary" then on "Restore iPhone".
4. Click on the "Recover" option to confirm the recovery.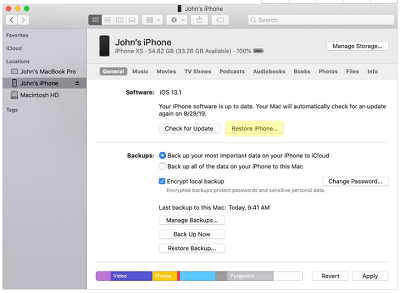 However, with this method, your data will be wiped off entirely and you need to install the latest iTunes version on your iPhone.
Method 5: Use DFU (Device Firmware Update) Mode
DFU is a method that allows you to restore your iPhone, load a backup, or restart your iPhone.
Steps:
1. Ensure the latest iTunes version is installed on your computer.
2. Using a USB cable connect your iPhone to the computer.
3. Press the sleep or wake button and Home button for iPhone 6s and earlier versions or the button for volume up for iPhone 7 for around 8 seconds then you can release the sleep button but continue holding the volume up or the home buttons till your iPhone appears in iTunes. If your screen goes completely dark then you have entered DFU mode otherwise repeat the process.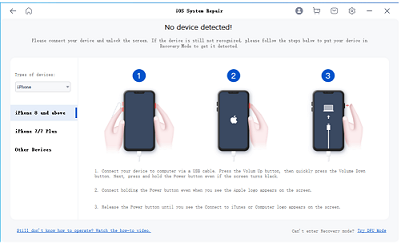 4. Now you can restore your iPhone.
However, this method is not suitable because:
It requires the latest iTunes version.
It is complicated to follow.
Your data will be lost.
It may damage your device due to the deep erasing of data.
How to solve if you have tried every method above and still have no success?
If none of the above methods works for you then it is time to get in touch with Apple for official assistance.
You can make an appointment with Apple support and do a face-to-face chat for help or you can also get in touch with them through these support numbers.
Summary
To conclude, with this article you don't have to be worried about your iPhone refusing to turn on or off and access your apps because it has explained the different ways you can use to fix this issue.
In case of a software issue then Mobitrix Perfix is the best choice for you because of its powerful features as explained in the article. In case no method is suitable for you can contact Apple for official assistance.