4 Little Known Ways to Unlock Your Apple ID in 2021
Entering a wrong password many times leads to your Apple ID being disabled due to security reasons.
Well, if you find yourself in such a situation worry not because, in this article, we will show you step by step the different methods you can use to remove or unlock your Apple ID.
The article also introduces a great and professional third-party tool, LockAway, that will easily unlock your Apple Id.
What is Apple ID and its importance?
Apple ID is an account used to access all Apple services like Apple Store, Apple Music, iCloud, facetime among other services.
Having an Apple ID enables you to track and protect your iPhone with Find My iPhone which has a feature referred to as Activation Lock that is linked to your Apple ID ensuring the security of your device and prevents someone from using it if stolen.
In a situation that you have forgotten your Apple ID password, you can use the forgot password feature to unlock it.
With Apple ID you can make Apple Store purchases and even lock a stolen device and use it to locate it.
What does it mean when my Apple ID is disabled?
When you get a message such as, "The Apple ID has been disabled for security reasons" then your Apple ID is locked.
This means that you won't be able to sign in to your account or access any services. This is an iPhone security measure to lock your iPhone due to security threats. One of the possible reasons for this is an attempted hack on your iPhone or continuous wrong passcode entries.
Don't rush to guess your Apple ID password
When people forget their passcode, they often rush to guess the passcode. This results in the iPhone being disabled after several attempts such as 10 attempts which disables your iPhone for an hour.
To avoid such a situation, one should take time to remember their password, this will give you more chances to give it your best shot for a password match.
But in the case where your Apple ID is locked, try the methods below.
Method 1: Unlock Apple ID via Two Factor Authentication
In a case where you have other trusted devices such as Apple Watch, iPhone, iPad, or a Mac and you have enabled two-factor authentication you can use the devices to unlock your Apple ID.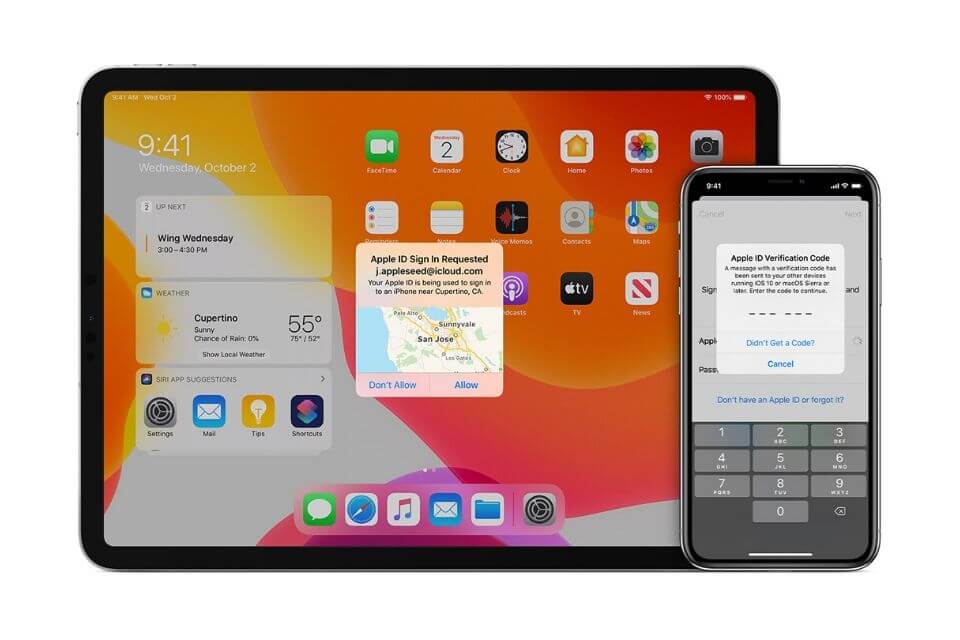 Steps you can follow include:
Click on "Unlock Account".
Enter your trusted phone number, then on the upper right corner click "Next".
Enter the verification code that was sent to the phone number you entered.
To unlock the account, enter the Apple ID password, if you don't remember it click on "Forgot Password".
Enter the passcode and you can reset your Apple ID password.
After this, you will be able to sign in to your Apple account using the new password.
Method 2: Unlock Apple ID via Recovery emails or security questions on iForgot service.
Another way you can also use to unlock your Apple ID is using iForgot service on Apple. With this method, you will have to verify your identity and answer the security questions or use email recovery to reset your password.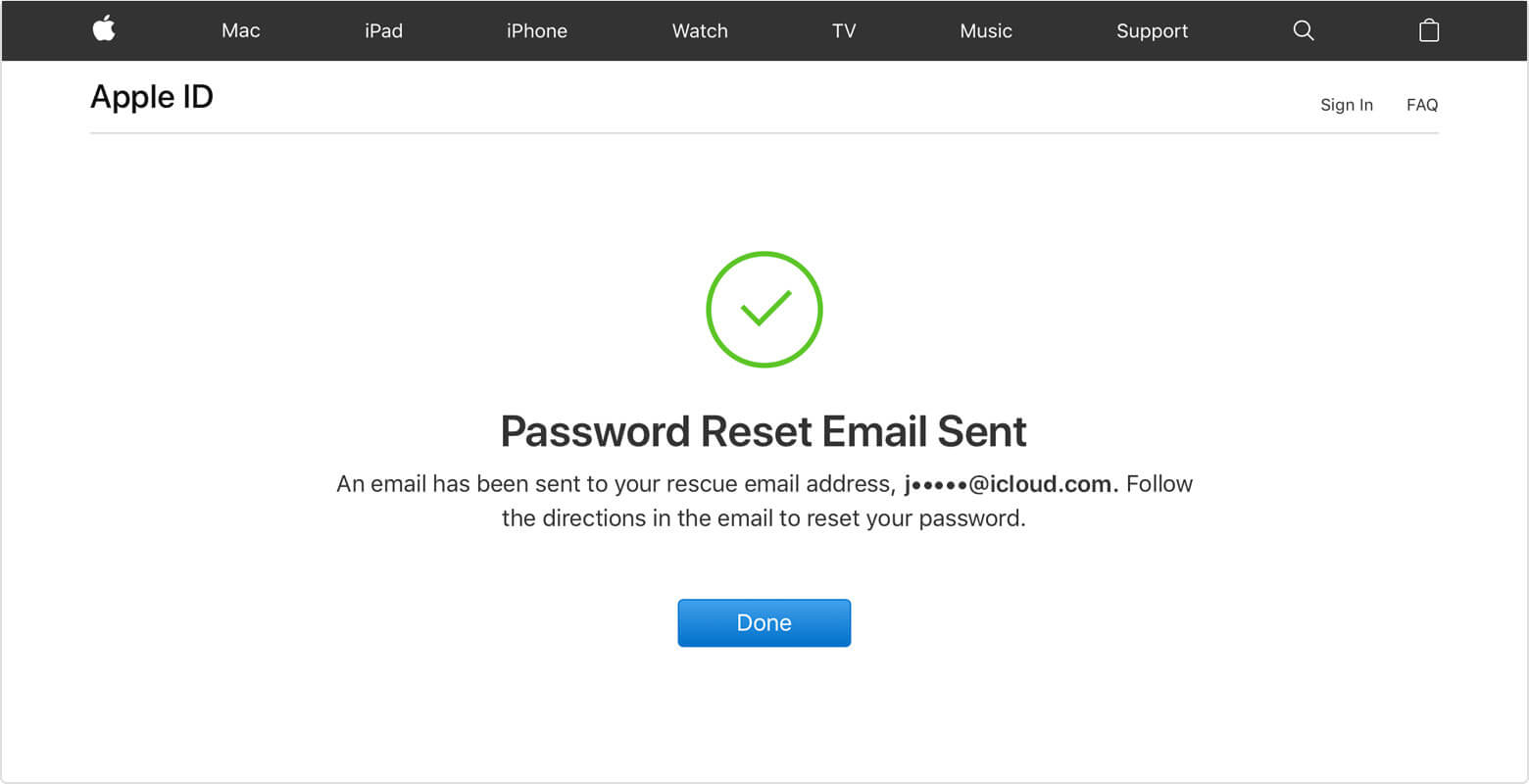 Steps:
Visit Apple's accounts website at iforgot.com.
Input your Apple ID to get started then click on continue.
Select your choice on how to reset the password either using email recovery or answering questions if you have set up an account with security questions and tap on continue.
Enter your new Apple ID password and click on Reset to make the changes. You can now use your new password to log in.
Method 3: Unlock Apple ID via Account Recovery.
In a case where you have no access to a trusted device and you are unable to set up a new password then account recovery will be useful to unlock your Apple ID.
The steps below will guide you through the process:
Step 1: Request for Apple ID account Recovery.
Visit iforgot website.
Input Apple ID account then Continue.
Enter a phone number you trust to receive a verification code, once received, enter code.
Tap "Forgot Password" then click "Continue" to initiate the account recovery process.
Step 2: Access Your Apple ID account.
Once your account is ready for recovery, a notification is sent to your phone number or email with instructions on how to access your account.
Visit iforgot.com and input your Apple ID.
Confirm the phone number for account recovery and a recovery code will be sent to the phone number.
Provide the account recovery code and click on continue.
Afterward, you will be able to choose a new and password and be able to enjoy the different services.
All the methods described above are some of the available methods that one can try using to unlock their Apple ID.
However, most of the methods above are not the best, are very complicated, and takes a lot of time to recover your Apple Id and it is not guaranteed that you will unlock your Apple ID at the end of it.
But this article got you covered as it presents to you a very powerful and professional tool, LockAway, that will guarantee you enjoying your Apple services and features.
Method 4: Unlock Apple ID via LockAway.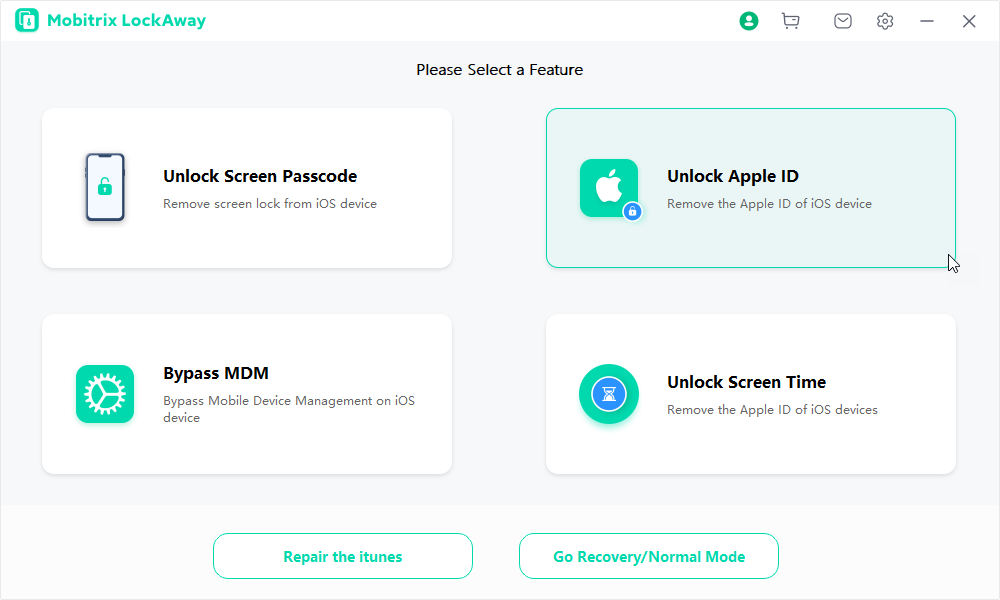 Mobitrix LockAway- Unlock iPhone Passcode is a professional tool to help you remove your existing iCloud account and Apple ID on an activate device allowing you to access Apple ID features and iCloud services by logging in to another account.
With LockAway you will be able to remove the existing Apple ID instantly without any hassles. Some of its features include
Easy to use with just three simple steps.
Very effective as it can unlock your iPhone anytime for throughout its existence.
It is a professional tool that has enabled many users to bypass passcodes.
It's secure and one need not worry about his/her privacy.
LockAway is very powerful as it can remove different kinds of Apple ID such as; Forgot Apple ID password, FMI not turning off, locked Apple ID, unable to erase the iPhone.
How to remove your Apple ID with LockAway:
Connect your device to a computer.
Select "Unlock Apple ID" mode.
Click "Start" to remove Apple ID lock.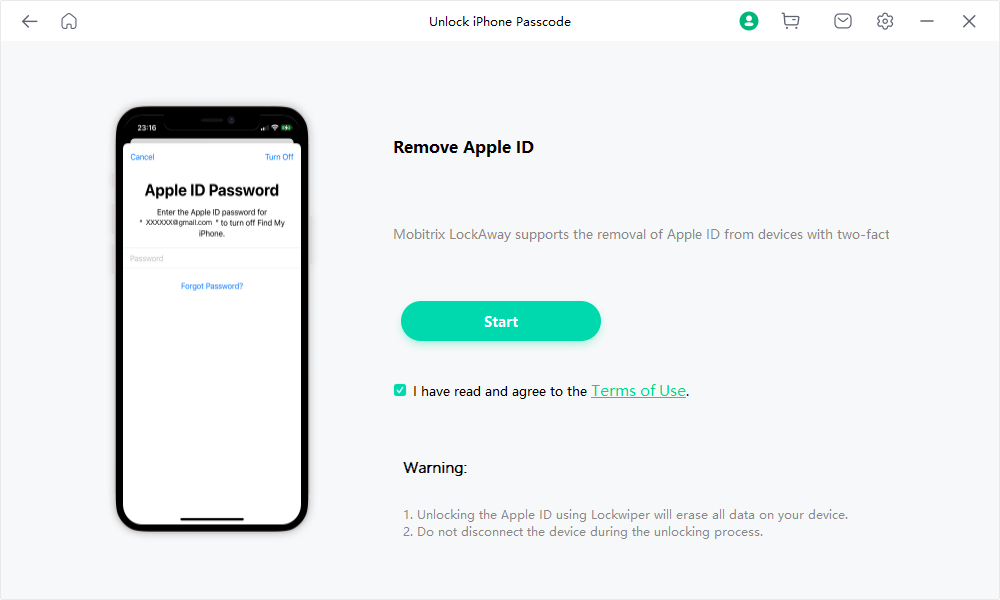 After removing your Apple ID, you can switch to another Apple ID or even obtain a new one and be able to access all the services and features. With the new Apple ID, you can turn off FMI and stop being tracked using the prior Apple ID.
Future tips after unlocking your Apple ID
Up to this step, you should be in a capacity to access your Apple ID or at least enjoy the Apple services normally.
To prevent such a situation from taking place in the future note the following:
Never share your Apple ID with others.
Ensure you sign in to Apple ID via Apple only to avoid situations of being scammed online.
Create a strong Authentication password to prevent hackers and others from trying to access your Apple ID.
Ensure you set up two-factor Authentication as it is easier to recover your Apple ID as compared to answering several security questions.
Summary
To sum up, this article has outlined the different ways you can use to unlock or bypass an Apple ID.
It is important to avoid making rash decisions in situations where you don't remember your Apple ID password and take time to think of the best marching password to avoid locking your Apple ID.
But in a case where your Apple ID is disabled then this article got you covered as the methods described above can guide you to unlock your Apple Id and in the worst-case scenario where no method works for you then you can go for LockAway as it will enable you to continue enjoying Apple ID features and services normally using another account.