Trying to install the latest iOS 16 update, but it's taking forever and your iPhone gets stuck on the Preparing Update screen? Well then follow this actionable tutorial, and you'll only need 2-5 steps to get it resolved!
What to Do When My iPhone Is Stuck on Preparing Update?
Step 1. Inspect Your Storage Space
Storage is always the first concern to installing any updates. If you are upgrading from iOS 15.1 to 16, then 252 MB's space would suffice. But if you are using an older iOS version, very likely you need to make roughly 2GB's free space for the installation.
Now, go to Settings > General > [Device] Storage, and check the remaining storage in your iPhone. If it's is less than the required amount, then try deleting some unused apps and files and see if the problem is solved.
Already having enough storage, but the iPhone still gets stuck? Then you can tell that your iOS update issue is caused by something else. Proceed to step 2.
Step 2. Reconnect your WIFI
Any iOS update would require a stable network. Or else, it can be interrupted anytime. Now, restart your Wi-Fi router. Make sure that all settings are configured with the correct credentials on your iPhone. You can even reset the network and reconnect afresh.
Next, go to an area nearby with better connectivities, be it your balcony, living room, or courtyard, etc. Then, hard reset your iPhone and start it afresh.
Step 3: Perform a Hard Reset
Chances are some minor iOS glitches are disturbing your iOS update progress. A hard reset helps by shutting down all running faulty programs and killing potential bugs in your iPhone. Most system related iOS issues can be fixed easily with a hard reset.
Here's how to go about it:
From iPhone 8 to iPhone 14:
Press and quickly release the volume Up button.
Press and quickly release the volume Down button.
Next, hold the Side button until the Apple logo shows up.
For iPhone 7 series:
Press both buttons for Sleep/Wake and Volume down until you see the Apple logo
When the Apple logo is displayed, release both buttons.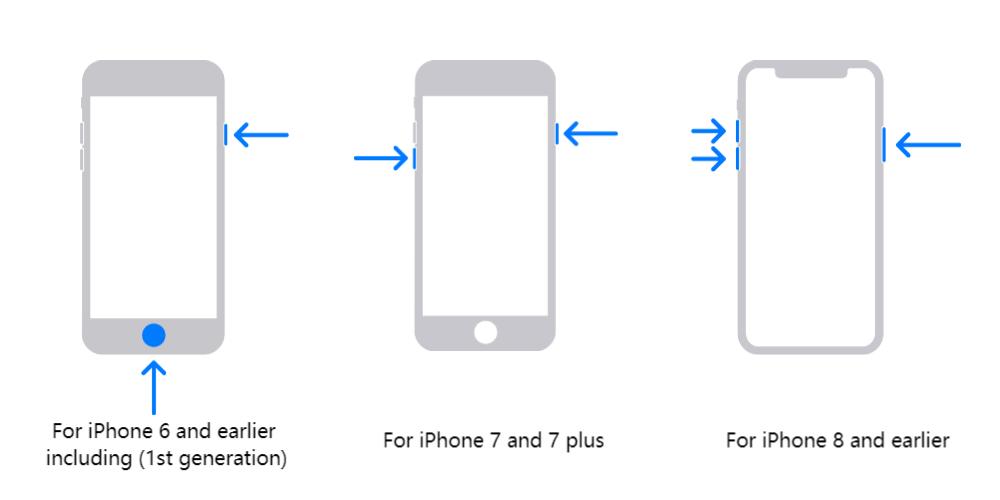 enter recovery mode
For other models, check this tutorial.
Your iPhone is now updated and back to normal? Congratulations. Now enjoy all the benefits iOS 16 has to offer, enhanced security, stronger functionalities, and fewer loopholes…
Still stuck? Well, in such cases, maybe it's better if you just utilize the help of a computer.
Step 4 (A): Connect Your iPhone with a Computer
After all, downloading an iOS update on an iPhone over WiFi is always much much slower than on a PC!
Update your iPhone with Mobitrix Perfix
Download and install Mobitrix Perfix on your computer.
Click Start, select iOS Update Problem and click Fix Now.

Launch Mobitrix Perfix

Connect your iPhone to the computer with a USB cable. Click Standard Repair. In 20 minutes or so, your iPhone will be updated as brand new.
Here's more to know about Perfix:
It's easy to use requiring no tech background. Only 2 clicks are needed.
It fully supports iPhone 5s to iPhone 15 and iOS 17 and earlier versions.
No data will be lost during the repairing process.
Perfix can fix the problem even when your iPhone cannot operate.
It's also able to fix other problems such as iPhone freezing, black screen, etc.
You can also use iTunes/Finder to fix your iPhone, though note that iTunes can be very difficult to use.
Reinstall iOS with iTunes via Recovery Mode
Recovery mode helps troubleshoot your iPhone by updating or restoring its iOS system. However, it can be a bit complicated as this method requires you to hold and release a combination of buttons for a specified period.
Here's how to update your iPhone with iTunes via Recovery Mode
Open iTunes or Finder on your Mac.
Locate your iPhone once it's connected to the computer.
Connect your iPhone to the PC and put your iPhone into recovery mode. Wait until iTunes recognizes your device in recovery mode.
Follow the prompts and select Update.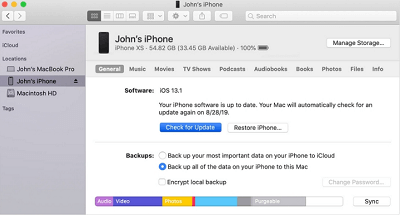 If the Update option doesn't work, unluckily, there is nothing you can do except take one step back and click Restore.
Note: Update doesn't delete your data, but Restore will. Make sure you create a backup of all your data first.
DFU Restore with iTunes
No success with iTunes via Recovery Mode? Well, then DFU is a must-pick. DFU is an advanced repair mode built into the iOS system. Smartphone technicians usually put a problematic iPhone in DFU mode and try to fix it on the deepest level, if its iOS system is completely corrupted.
You need to create a backup data as well, as this method wipes out everything. Here's how to go about it.
Launch the latest iTunes on your computer.
Connect your iPhone to the PC and put your iPhone into DFU mode. Wait until iTunes recognizes your device in DFU mode.
Follow the prompts and select Restore.
iTunes can be unpleasant to use, and it could take hours. You can also considering a DFU restore iTunes alternatives like Perfix, which is easier to operate and can fix many severe glitches that iTunes can't. Scroll above to know how to DFU restore your iPhone via Mobitrix Perfix.
If you don't have a computer, here are some simple fixes you can try and see if they can fix your iPhone.
Step 4 (B): Try these small fixes when you don't have a Computer
1. Force Quit Settings App
Maybe your Setting App is messing up with the iOS 16 update. You can try to fix the problem by force-quitting it.
iPhone models with a Face ID: Swipe up your screen from the bottom and you'll see all running apps. Next, select and close Settings app by swiping it up.
iPhone models with a Home button: Double tap the Home button, and swipe up the Settings app from the list displayed.
2. Delete Files of The Previous Update
Maybe the previously updated package is corrupted, therefore the updating process is delayed. You can delete it and then attempt an update again.
Open Settings > General > iPhone Storage
Select the previously downloaded update file.
Click Delete Update.
Once the old update files are removed, you can go to Settings > General > Software Update again to redownload the package.
Step 5: Check Apple Server Status
If you have reached this far, most likely your iPhone stuck on preparing update is still unsorted. Change the perspective a bit, maybe it's not your iPhone, network, etc going wrong. What if the issue is at Apple's end?
After all, iOS 15.5 is so new. Apple servers could crash for receiving too many update requests at the same time. Hence your iOS update is delayed, and your iPhone is stuck on Preparing Update. This is quite rare but it did happen before.
You can visit Apple's server status page and check if there are any announcements Apple has made regarding its server outages and maintenance.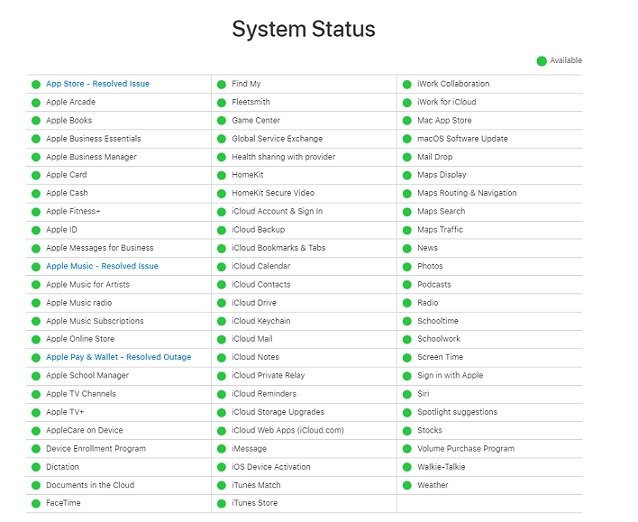 check Apple system status
This way, you get to confirm if Apple's update servers are responsible for your iPhone being stuck on preparing update. Then simply wait until Apple fixes it and try updating your iPhone hours or days later.
Before updating your iOS system, ensure your iPhone is fully charged, connected to a strong Wi-Fi network and has adequate free storage space. Then the update can proceed without hassles.
If your iPhone gets stuck at the updating screen, simply follow the actionable steps given in this article. Trust your iPhone update issue can be fixed in minutes.