How to Fix iPhone Stuck on Preparing Update - 2021
A normal iPhone update will take you about 30 minutes and in between, you won't be in a position to cancel or stop the update once started.
However, if the update prolongs more than it should you are probably stuck in the "Preparing Update" screen and you can't use the iPhone until you resolve this. In this article, we will give you tips on how to fix this.
Part 1: Why your iPhone stuck on preparing update
1. Available Storage Space
Downloading and installing an update implies that you should have adequate free space on your iPhone. Ensure you have adequate space else, your iPhone will start to delete apps that can be redownloaded in an attempt to create space.
2. Network Condition
Any iOS update requires the iPhone to be connected to Wi-Fi thus ensure you are connected to a strong network Wi-Fi and your iPhone is well charged.
3. Power
If your battery level enters a critical percentage an update may pause and fail to resume. Having a well-charged iPhone will prevent this.
4. Software or Hardware Problems
In case of faulty hardware or a software issue such as a bug, your update may halt unexpectedly.
5. Apple Servers Status
As iOS update get pushed from a server, if their servers have an outage or are down for whatever reason your iPhone will be stuck on the update.
Part 2: How to fix iPhone stuck on preparing update?
The section above introduces the possible cause of why your iPhone is stuck at the preparing update screen, it's time we learned how to fix this.
1. Check Network Conditions
No iOS update will take place if you are not connected to a Wi-Fi connection. Check your Wi-Fi strength and ensure that your iPhone is connected to it. Verify by trying to open a web page if it works then you are connected.
You should also check your router to ensure it's working well. Check that no settings have been modified or if they are configured with the correct settings or credentials on your iPhone. You can even reset the network and reconnect afresh, resetting your network's settings will delete all your previous preferences and settings.
2. Force Quit Settings App
Your settings App can also be the cause, you need to force quit it.
If using a Face ID, open the running apps by swiping up your screen from the bottom then swipe up the settings app.
If using a home button, double-tap it, and from the list, swipe up the settings app, this will quit it.
3. Restart the iPhone
Restarting your iPhone is always a quick fix to most issues.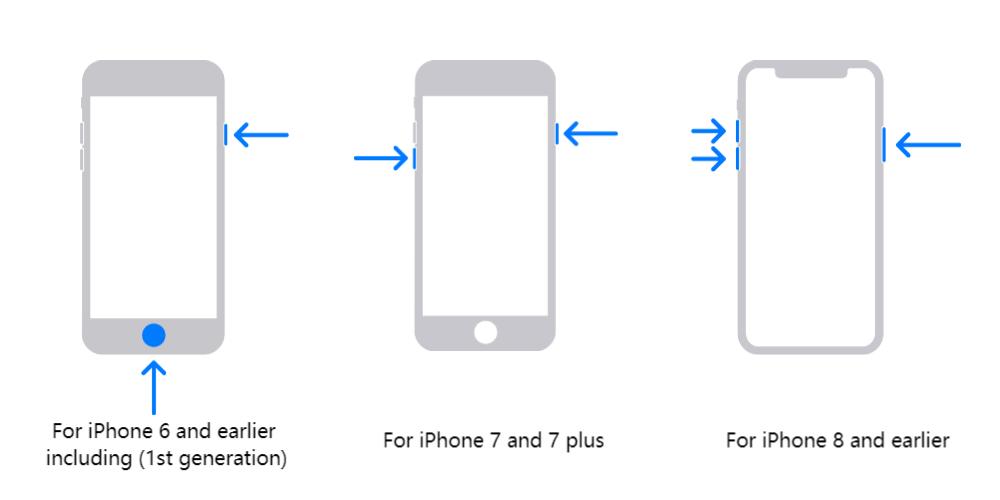 So, go ahead and restart your iPhone by long-pressing the power and button for volume down simultaneously until Apple's logo is displayed.
4. Delete files for the Previous Update
In some cases, a previous update may be the cause of the held current update, and deleting it can be the needed fix. Open your storage and find the update then delete it, attempt the update again.
Step 1. Open settings > General > iPhone Storage
Step 2. Select the update file
Step 3. Click "Delete Update".
5. Check the status of Apple's Servers
Apple has their servers through which iOS updates are made from. At times their servers could have issues and be what is affecting your iPhone from completing the update.
You need to check the status of their servers by visiting their server status page via a web browser, this will display all servers and their status and you can check if your update server is the cause of the stuck update.
6. Fix the Problem with Computer
i. Update your iPhone via a computer
Apple also gives an option to update your iOS using a computer in an event that updating wirelessly fails.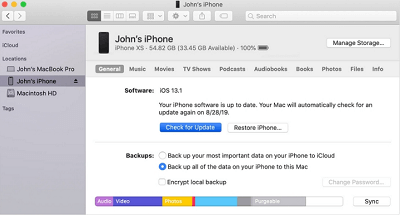 1. Open iTunes or Finder on your Mac.
2. Locate your iPhone once it's connected to the computer.
3. Check for updates by clicking on Settings or General.
4. Download and Update.
ii. Use Perfix to fix the issue without data loss
An easier and better way to fix iPhone stuck on preparing an update is to use Mobitrix Perfix which is a professional third-party tool that will fix this issue instantly.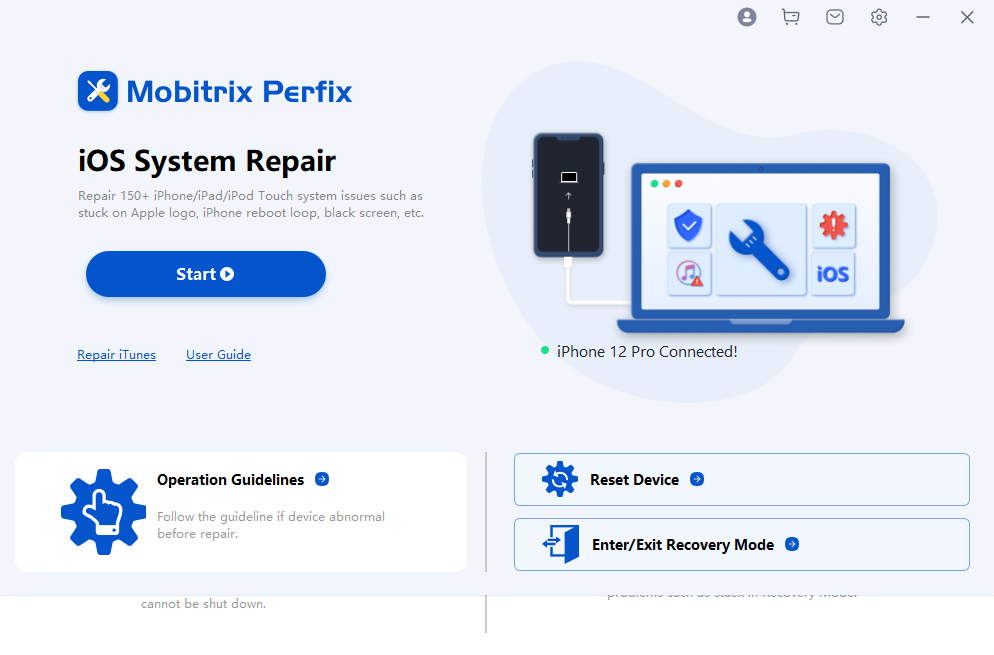 Why do we recommend Perfix?
It's easier to use than iTunes.
It works with all iOS devices.
No data loss.
Perfix can fix the problem even if the iPhone is not operational.
Able to fix other problems such as frozen iPhone.
Perfix steps involved.
Download Perfix and install on your computer.
With your iPhone connected to the computer, click "Standard Repair Mode".
Select the option to start to fix.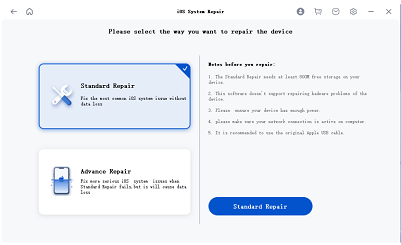 iii. Restore default factory settings
This method will wipe out your data, ensure you first create a backup, and turn off Find My in your Settings.
Step 1. With your phone connected, open iTunes or Finder on your Mac.
Step 2. Select your iPhone and click on Restore.
Step 3. To confirm the restore process, click restore again
Step 4. Set up your iPhone once restored.
iv. Fix via DFU mode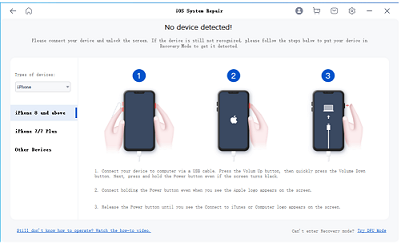 This method requires you to create a backup as data will also be lost, you also need to know how to enter into DFU mode on your iPhone. Once on DFU mode, when prompted whether to update or restore your iPhone, choose "Restore".
Summary
In summary, before you update your iPhone, ensure it's well charged, you are connected to wi-Fi and you have adequate free space then you can proceed for about 30 minutes. If however stuck at the updating screen, follow the tips given in this article, to save you time in fixing it, it's recommended to try Mobitrix Perfix.