How to Solve if iPhone Keeps Turning on and off
It is very frustrating and disturbing when one encounters a situation where your iPhone keeps turning on and off and you can't find the right solution for that.
In this article, we are going to introduce you to some ways you can use to get that issue fixed.
Reasons iPhone keeps turning on and off
Decrease in performance of devices especially old ones may cause random restarts. However, in new devices some of the factors that may cause restarts include system files that are corrupted, malware and viruses, and even installation of insecure apps.
Fixing an iPhone that keeps turning on and off
Below we have discussed different approaches that one can use to deal with this issue.
Method 1. Force Restart Your iPhone.
With this method, you will be able to solve the issue of your iPhone shutting down rapidly or depleting the battery quickly when maybe connected to a Wi-Fi connection. To force restart your iPhone follow the steps below:
1. Check out the button for volume up and press it shortly then release it.
2. Next, go to the button for volume down press it then release it.
3. Go to the side button long-press it until you see the Apple logo. For different versions of iPhone, you can restart as explained below.
iPhone 6S and earlier models: Long pressing the buttons for Home and power holding until you see the Apple logo disappear and reappear on the screen, then release it.

iPhone 7: Long pressing the buttons for volume down and power until the Apple logo disappears and reappears on the screen.

iPhone 8 or newer models: first press the button for volume up do the same for volume down and finally long-press the side button till you see the Apple logo.
Method 2. Charge your iPhone
If your iPhone is switching off rapidly because of battery problems then you can plug it into the socket by use of a charging cable and let it be fully charged. If it still shows partially charged then it means that your iPhone has some other problem.
When it is fully charged you can observe it to see if it can still shut down while fully charged, if it does not shut down it means that your problem is solved otherwise you may visit an Apple store for assistance.
Method 3. Drain your iPhone's battery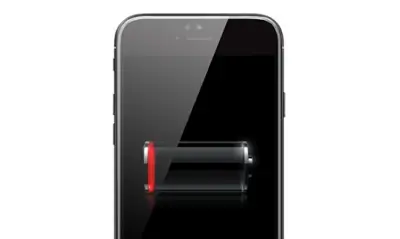 When your phone goes off and on by itself it means that there is a problem that needs to be fixed. A simple way of doing this is by draining your battery.
To do this you let your iPhone battery drain completely. Although it may take a lot of time to do this be patient and let it shut down. After shutting down connect a charger to it and let it be fully charged and then restart it to confirm if the issue is fixed.
Method 4. Use a computer software
One can easily solve this issue by installing a few tools on a computer then use them to deal with it. Some of the software that you need to have installed are Perfix and iTunes.
It is very practical to use this method when you are not able to use your iPhone or your iPhone will suddenly shut down and stop the operation, due to iPhone keeps turning on and off.
1. Use iTunes
iTunes can be used in two ways which will be explained in this article. iTunes is the official way that is recommended by Apple.
Using iTunes is with Recovery mode:
To use iTunes, you can put your iPhone into Recovery mode. Check in this article on the section of Hard Restart the different ways you can put your iPhone to Recovery mode depending on the version.
Once your iPhone goes into Recovery mode you can connect it to your computer and select "Update" on the prompt to update or restore your iPhone.
Note: Your data won't be erased in this way.
Using iTunes is with DFU Restore:
Another way you can use iTunes is with DFU Restore. The steps below will guide you:
Step 1: Install the latest version of iTunes on your Mac or PC.
Step 2: Use a lighting cable to connect your iPhone to the computer.
Step 3: Restart your iPhone. You can check in this article how to restart your iPhone on the Hard Restart section.
Step 4: Go to "Summary" then select "Restore iPhone".
The difference with these two iTunes ways is that with DFU Restore all your data will be lost but the steps to follow are the same except for the fourth step where you restore with DFU and Update with iTunes.
However, iTunes is very clunky on all platforms. Firstly, many people are just confused to use it. Secondly, it crashes a lot. Besides crashing randomly and frequently, it also sometimes could not read in the iPhone since it could not identify one. Therefore, many users just quit using iTunes even it helps sometimes. Then, our attentions lead to the question that how we can fix "iPhone keeps turning on and off" without iTunes.
2.Use Perfix to repair iPhone without iTunes
Mobitrix Perfix is an effective and easy way that can fix your issue without data loss. It is a professional tool to repair over 1000 iOS issues. It is much more user-friendly than iTunes and it protects your data privacy so you don't need to worry about security.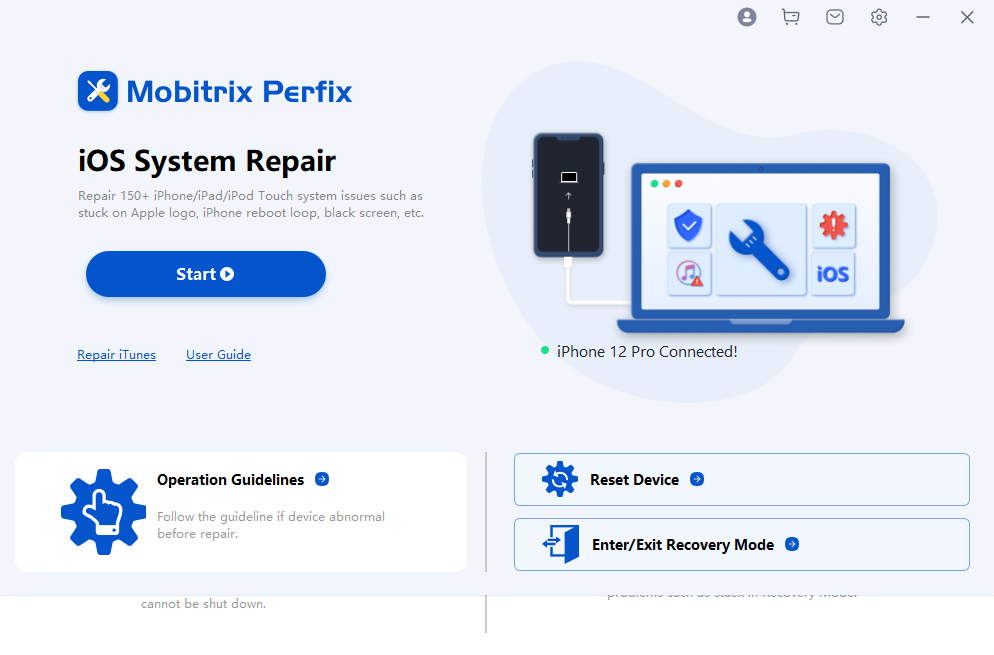 With Mobitrix Perfix, you will be able to effectively sort your issue with a few steps. The steps to follow include:
1. Ensure that Perfix is installed on your Mac or any other computer.
2. Connect your iPhone to the Mac after restarting the program.
3. Ensure "Standard Repair" is selected.
When you enter recovery mode you will be able to set up your iPhone. Features of Perfix include:
Not necessary to install iTunes or Finder on your computer.
Data is protected and kept secure during the process.
Takes a few steps and your issue will be fixed.
All versions of iOS are supported.
All computer versions are supported.
Method 5. Free Some memory space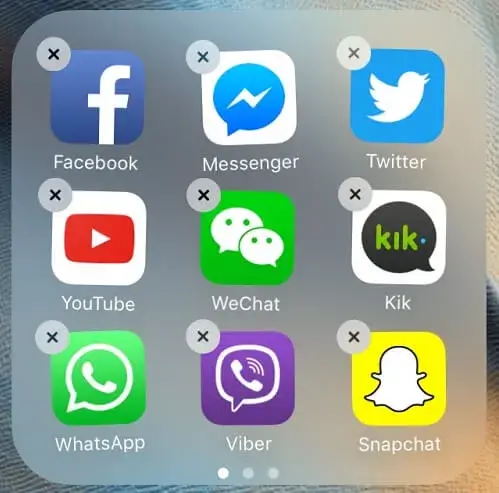 Having Limited memory space may cause your iPhone to turn off and on rapidly. You can free up memory space by uninstalling unused apps. To check your storage space go to Settings > General > Phone storage.
If you find your storage is less than 1 GB you can go ahead and uninstall apps you are not using.
Some other iOS versions like 13 and 14 will automatically uninstall those apps for you, but for other versions, you can check them and uninstall them so that your iPhone can run smoothly.
Method 6. Update out of date apps
Having apps that are out of date can also cause your iPhone to restart severely. So installing those pending updates can help you to fix your phone and prevent it from turning on and off. To do this:
1. Open your app store.
2. Scroll down to the bottom section and select "updates".
3. Next to each app that is listed click on "Update" to update them individually or tap on "Update All" to update them all.
Thereafter you can restart your iPhone to apply the changes that you made.
Method 7. Update iOS system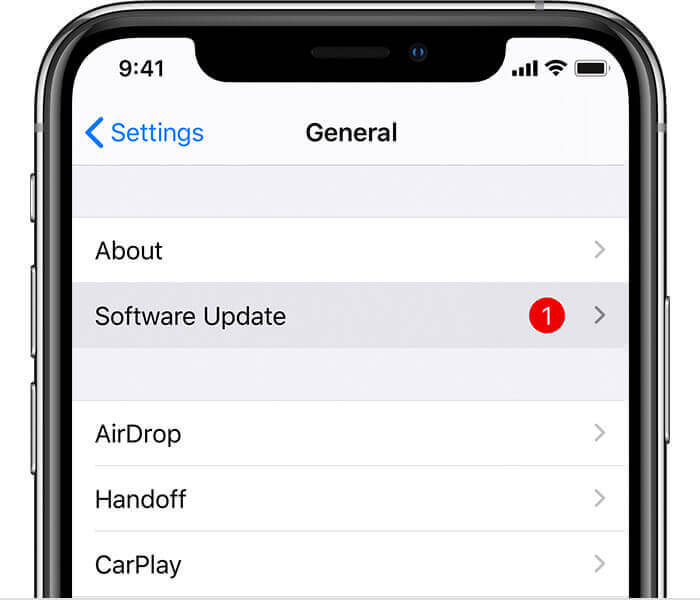 New iOS versions are developed to fix some issues with the existing versions or to improve on them. When your iPhone keeps turning on and off it may be as a result of software issues, so updating the iOS system may fix this error.
You can check for updates if there is any by going to Settings > General > Software Update and if you get any required update, you can install it
Method 8. Contact Apple for Assistance.
Once you realize that the above methods cannot solve your issue you can visit any Apple store that is near you and get assistance
Summary
To sum up, this article introduces the various ways we can use to fix our iPhone turning off and on often. The methods addressed are good but Perfix is the better option as its easy and effective with just few steps involved.
To avoid facing such issues later and to fix even other issues use Perfix as it fixes almost all your iPhone issues.