'I'm having an issue with WhatsApp backing up to Google Drive on an Android device. It started when the phone was on a bad network with lots of dropped packets and interference. From there the backup stalled at 30%. I can't get it to continue, even on a solid network. Is there a way to force WhatsApp to start a fresh backup?' — From forums.tomshardware.com
---
If you try to create backup of all these conversations and the media that they come with and the backup fails, you are entitled to a bit of panic. Yet, a WhatsApp backup can fail for a lot of reasons. In this article, we take a look at what you can do about it.
The following solutions should work regardless of the reason you are unable to backup WhatsApp.
Alternative Way to Backup WhatsApp for All Devices (Totally FREE)
One of the best third-party tools to use in this case is Mobitrix WhatsApp Transfer. As the name suggests, this program is ideal for the transfer of WhatsApp from one device to another, but it also has features that allow you to easily create a full backup of all the data on WhatsApp for free. All the WhatsApp backup files will be stored separately without overwriting the previous backup files. This backup feature is very easy to use, as we shall see shortly and completely free.
To use Mobitrix WhatsApp Transfer to Backup WhatsApp data, follow these simple steps:
Download and install Mobitrix WhatsApp Transfer to your computer and launch the program. Run Mobitrix on your computer and then select "Back up WhatsApp on Devices" from the options listed on the left.

connect the 2 device to pc

Connect the device to the computer with USB cables and as soon as the program detects the device, click on "Back Up" to begin the process.

connect the device and start to backup

Mobitrix will notify you when the process is complete and you can then disconnect the device from the computer.

backing up whatsapp messages
There are more features you can get from Mobitrix WhatsApp Transfer software:
There FREE backup storage is unlimited. (The free backup storage of iCloud is 5 GB while Google drive is 15GB.)
All types of your WhatsApp chats can be backed up, such as images, audios, videos, and group messages, etc.
Your privacy is well protected and your WhatsApp will only be saved on your own computer.
The backup speed is very fast. It can be done without internet connection.
10 Ways to Fix WhatsApp Not Backing Up on iPhone
2.1. Enable WhatsApp Messenger from iCloud Backup
If you are attempting to backup WhatsApp via iCloud, you need to enable "WhatsApp Messenger" in iCloud for the process to work. Here's how to do that.
Open the Setting on your iPhone.
Tap on your Apple ID at the top and then select "iCloud".
Scroll down to find "WhatsApp" and then tap on it to turn it on.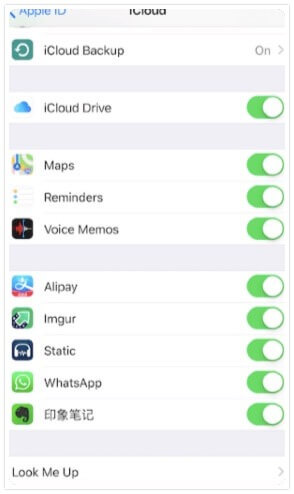 enable whatsapp icloud
2.2. Sign Out of and Sign into iCloud Account
Signing out of iCloud and then signing back in may also work to fix this WhatsApp backup not working problem. Follow these simple steps to do that:
Open the "Settings" on the iPhone and then tap on your name at the top. Tap on "Sign out".
Enter your Apple ID and password when prompted and the tap "Turn Off".
Tap "Sign Out" and then tap on it again to confirm the action.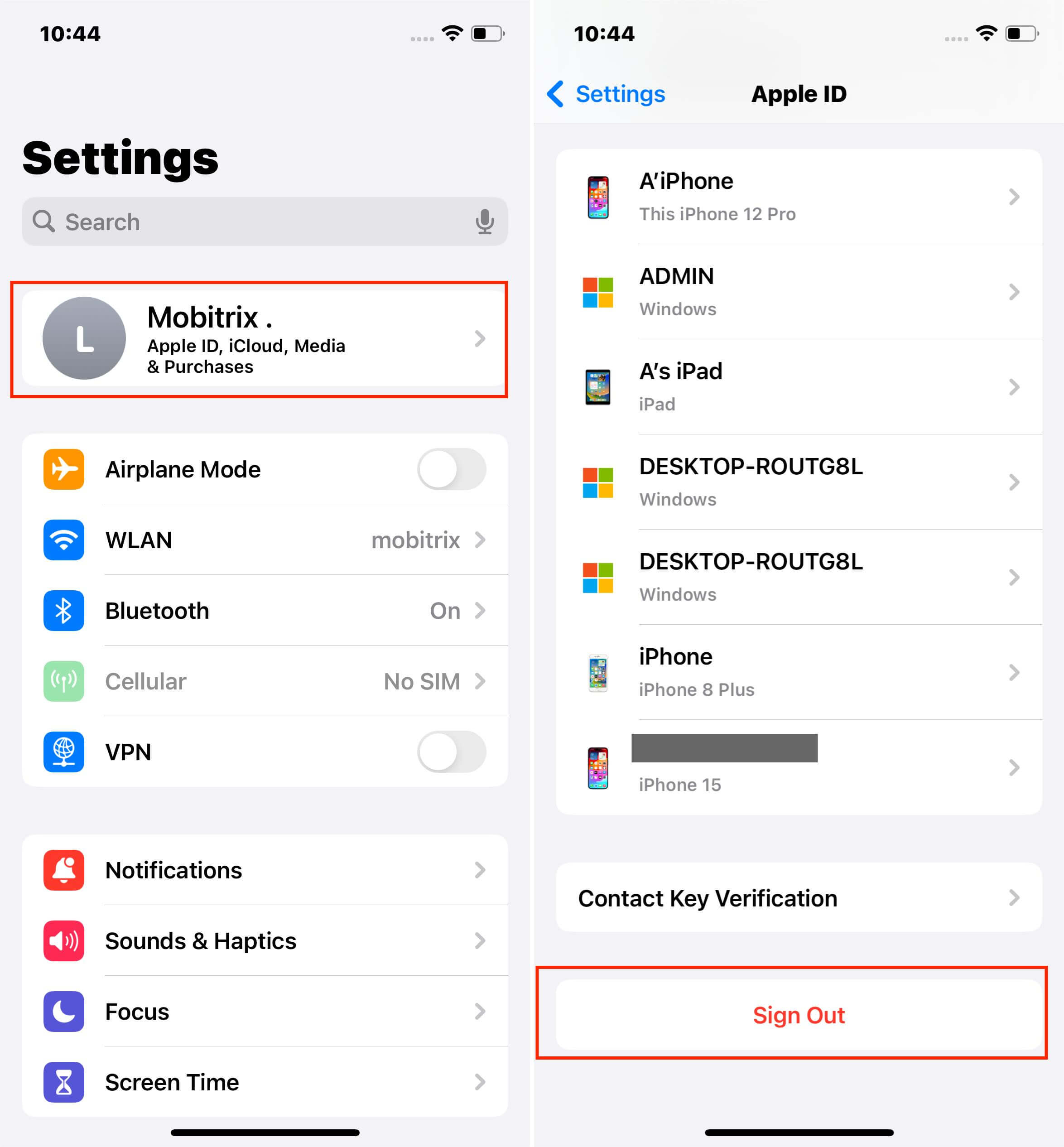 sign out of icloud
Wait a few moments and then sign back into the device.
2.3. Check iPhone Storage
If you don't have adequate storage space on your iPhone to accommodate the backup, any backup attempt will fail. Therefore, you should check whether you have enough storage space when you experienced problems with the WhatsApp backup. Here's how to do.
Open the Settings on the iPhone.
Tap on "General" and then scroll down to tap on "iPhone Storage".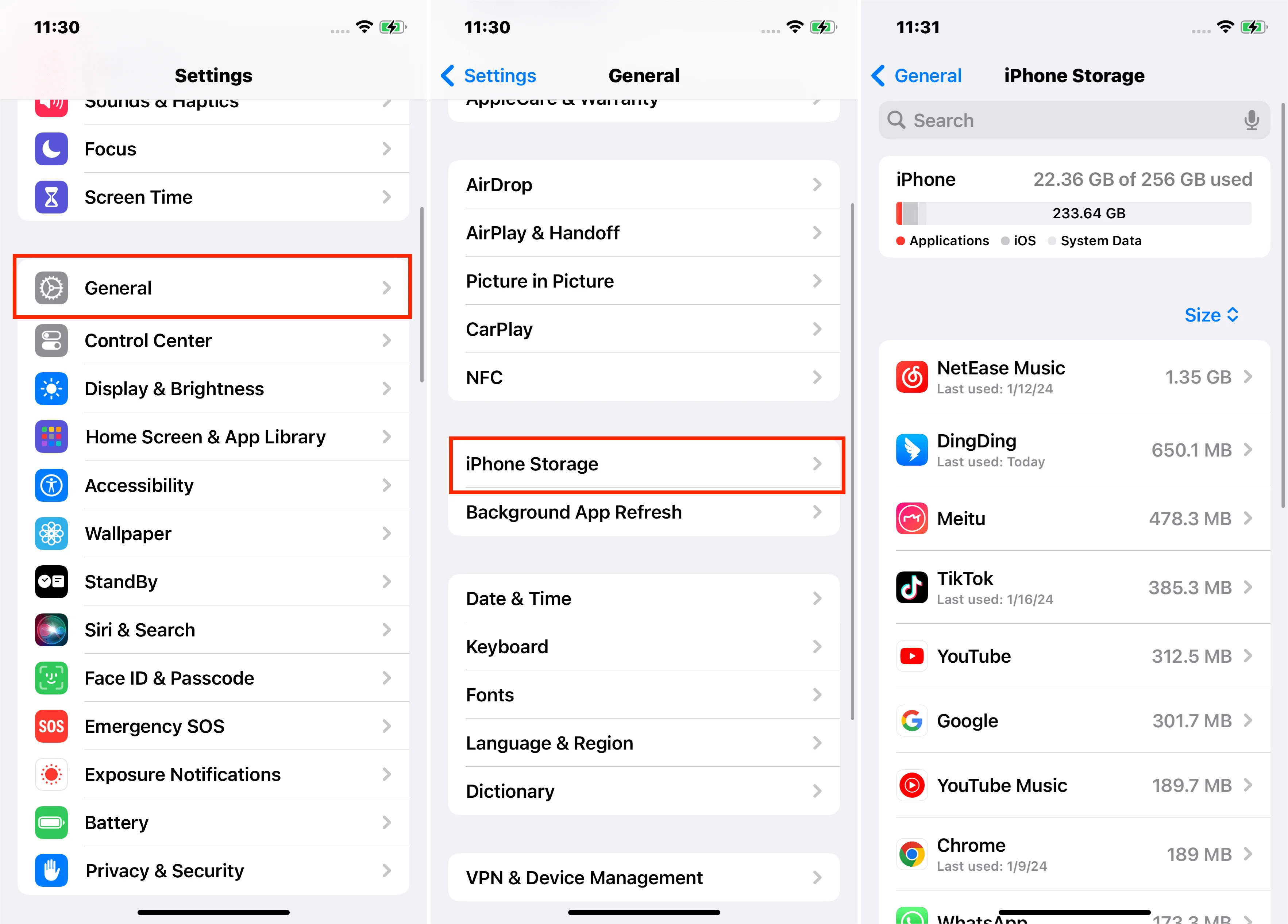 check iphone storage
2.4. Do You Have Enough Space on iCloud?
One of the reasons why backups are stuck is because you don't have enough free space on iCloud to facilitate the backup. You can check the storage space in iCloud, by going to Settings > iCloud > iCloud Storage. Here, you should see the current status of your iCloud account. If you don't have enough storage, you can choose to delete some data and apps in iCloud or you can tap "Change Storage Plan" to purchase additional storage space.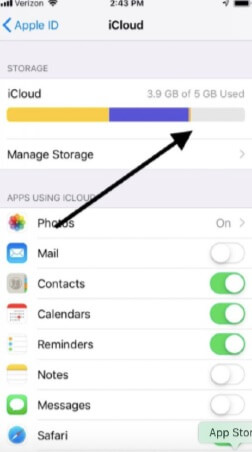 icloud storage
2.5 Check the iCloud Server
You may also have problems backing up WhatsApp on your iPhone if the iCloud Servers are down. This is rare, but it can happen under certain circumstances like when Apple servers are undergoing maintenance. Go to Mobitrix WhatsApp Transfer to check the server status. If it is down, consider trying the backup later.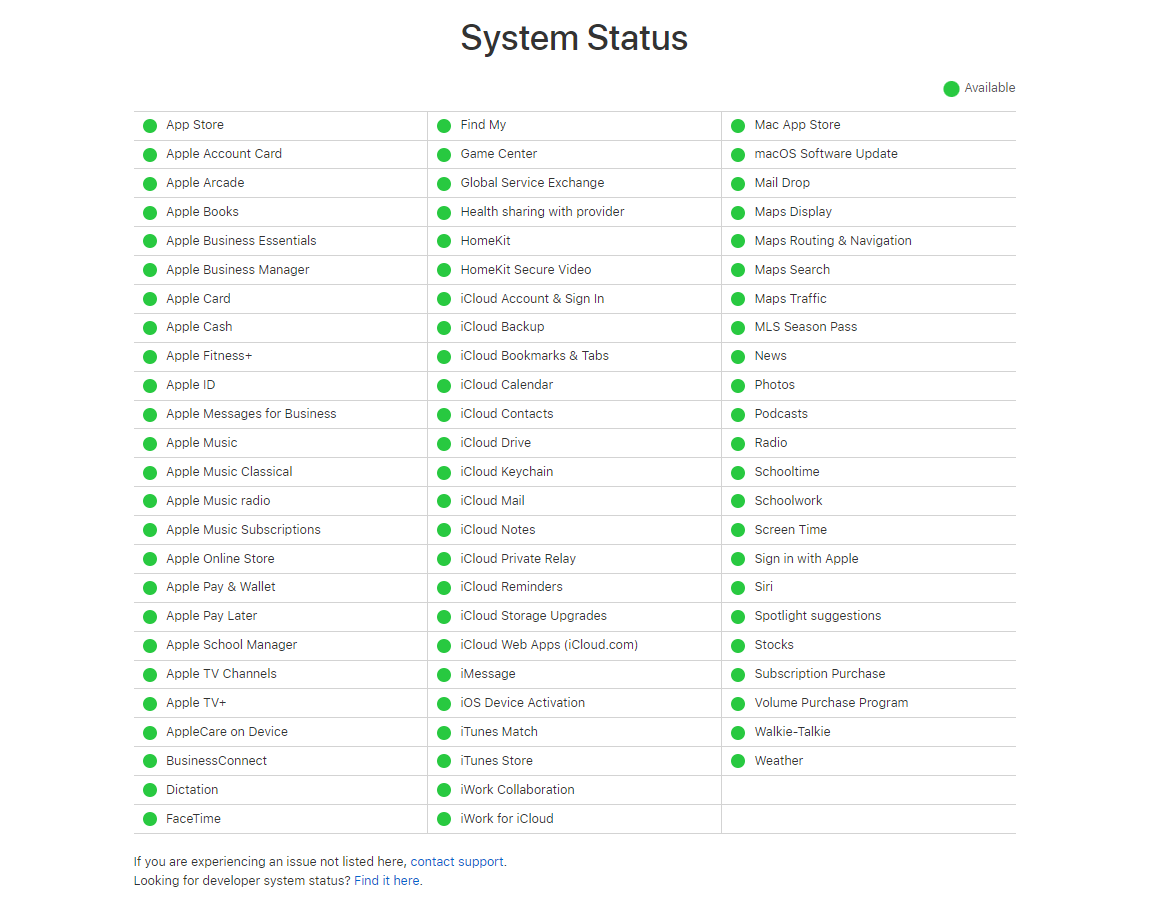 check icloud status
2.6 Delete Any iCloud Backups
If you had already taken a backup of the data on your device, it is possible for the backup to get stuck. Therefore, it may be a good idea to delete the old backup before attempting to take a backup again. Go to iCloud Settings > Storage > Backup and select a backup before tapping "Delete Backup" to delete it.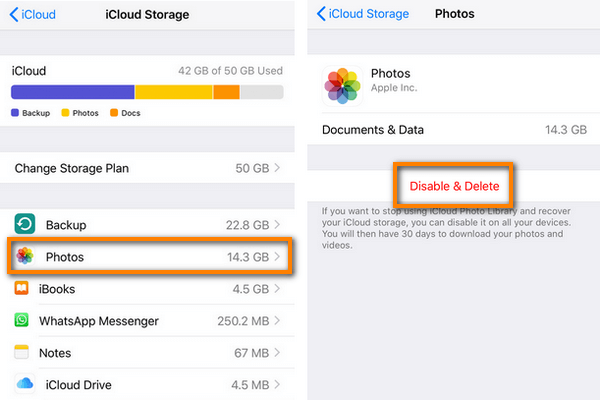 delete icloud backup
2.7. Restart the Device
It is also very likely that the device's system and settings could cause the issue. The easiest way to remove some of the system cache that can cause these WhatsApp chat not backing up issues is to restart the device.
Therefore, close WhatsApp and then simply turn off the device completely before turning it on again. If the problem was with the system, WhatsApp should work normally as soon as you turn on the device again.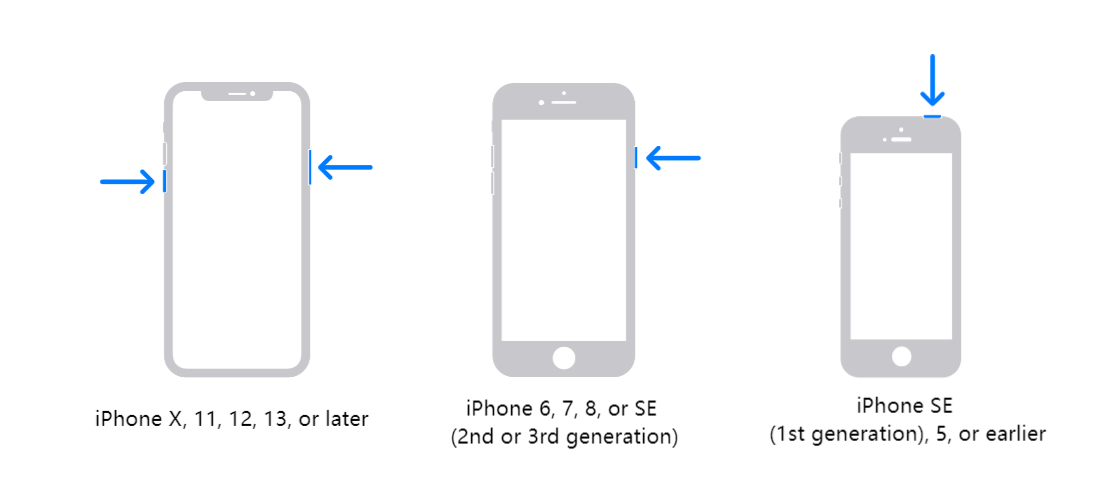 restart the device
2.8. Check Network Connection
To back up WhatsApp on both Android and iPhone, you need a stable network connection. It is therefore important to check that your device is connected to a functioning network.
One of the easiest ways to check your network connectivity is to toggle Airplane Mode on and off. Enable Airplane Mode on the device, wait a few minutes and then turn it off again.
If the device is still unable to connect to a network, resetting the network settings on your iPhone might do the trick. Follow these simple steps to do it:
Open the "Settings" on your iPhone.
Tap on "General > Reset > Reset Network Settings".
Tap "Reset" to confirm.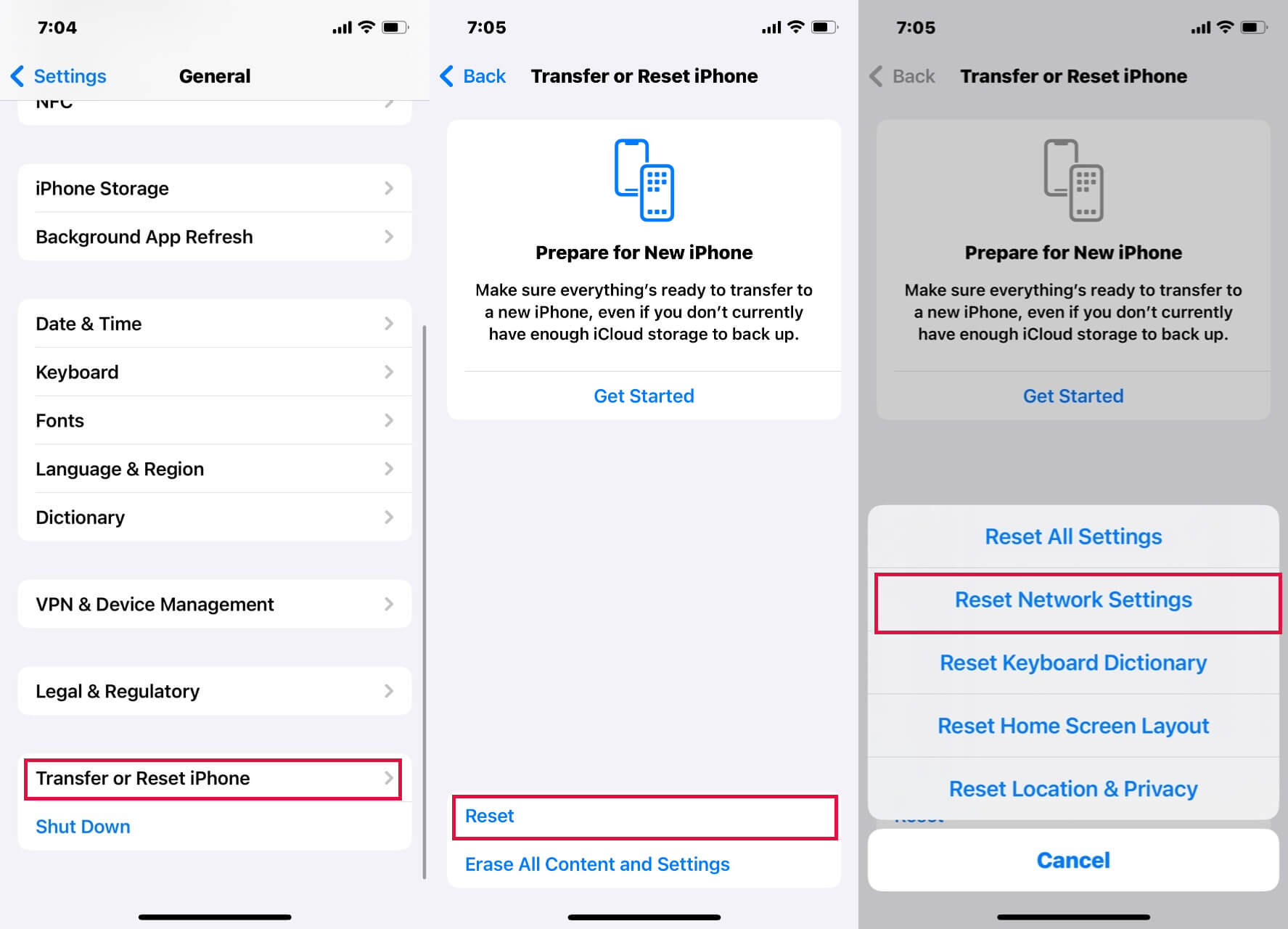 reset iphone network connections
2.9 Update iOS
When your device is running an outdated version of iOS, you may experience problems with various aspects of the device including backing up WhatsApp.Therefore, we recommend going to Settings > General > Software Update to check if an iOS update is available.If an update is available, tap "Download and Install" and wait for the new version of iOS to be installed. When the process is complete, the device will restart and you can then try to backup WhatsApp again.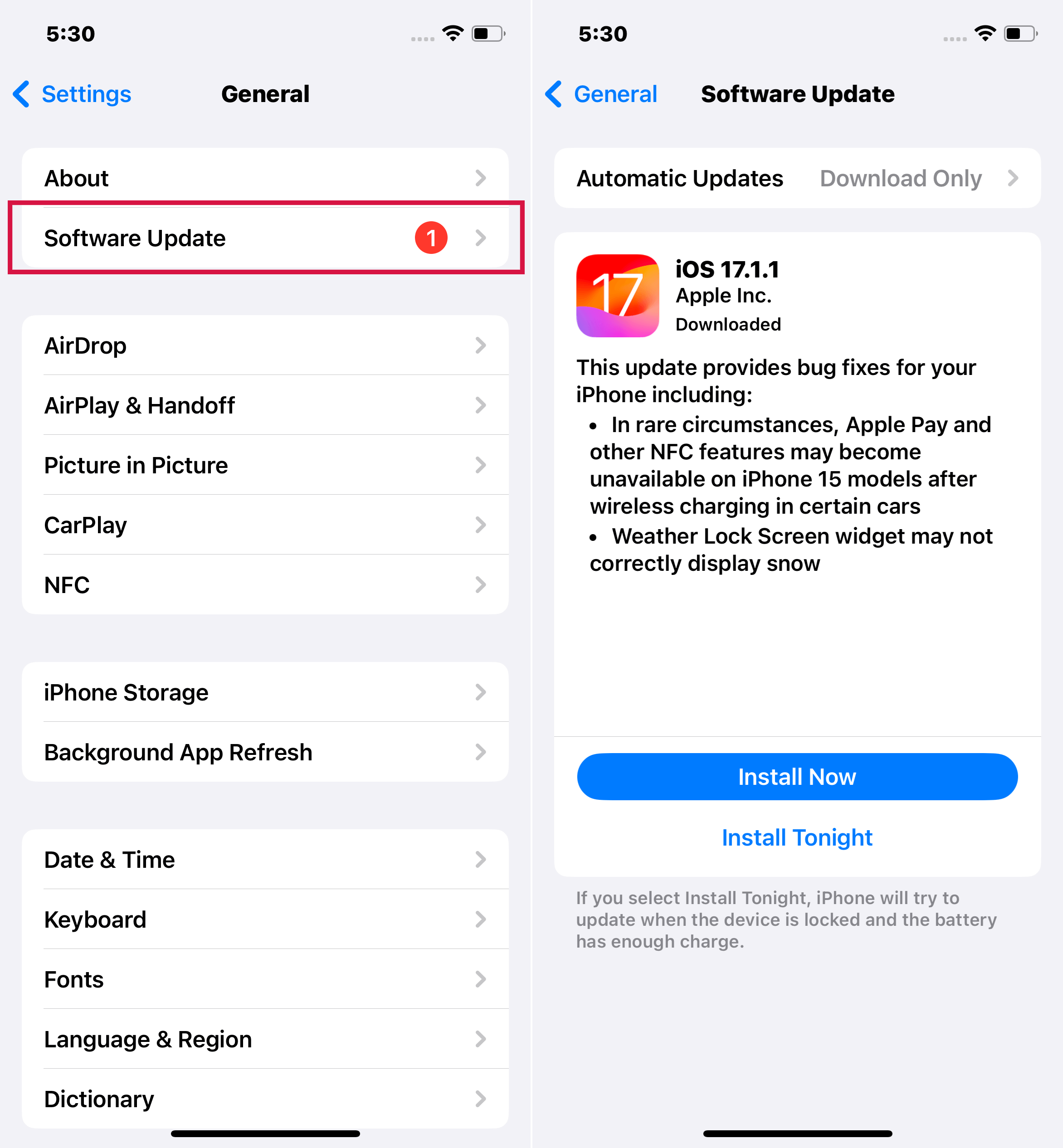 software update
2.10 Backup via iTunes
If you are still unable to backup the device via iCloud, then you may try to backup via iTunes,To do this, simply connect the iPhone to the computer and then open iTunes. Click on the "Summary" section and under"Backups", click "Back Up Now". Make sure that "This Computer" is selected and all data on the device including WhatsApp data will be backed up on the device.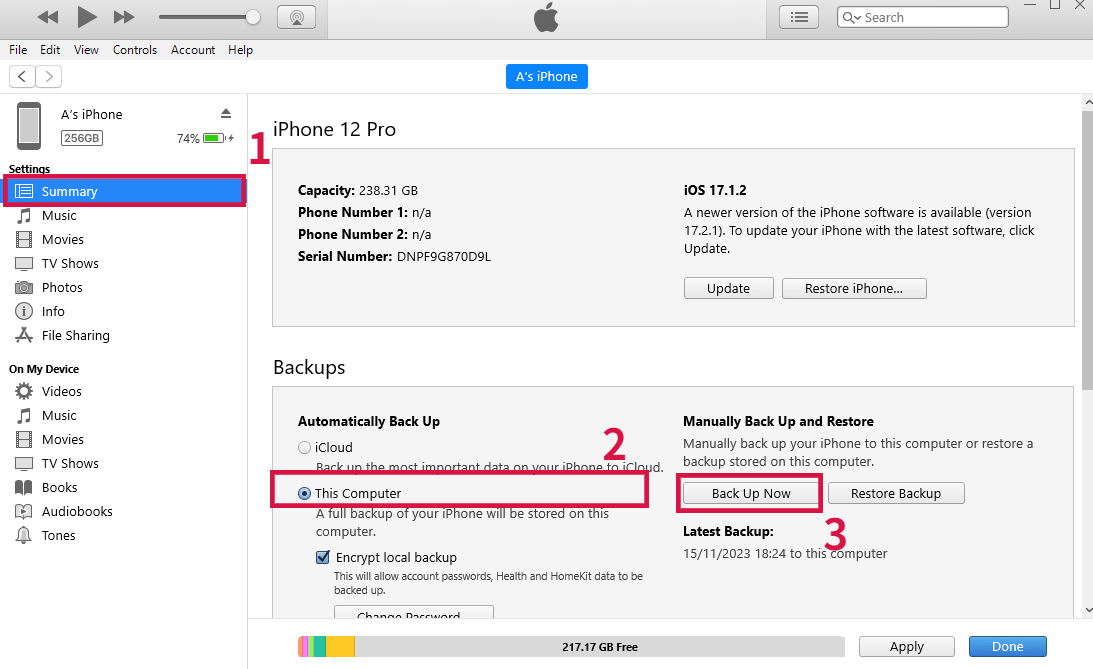 backup iphone via itunes
7 Ways to Fix WhatsApp Not Backing Up on Android
3.1 Is Your Google Account Active
To backup WhatsApp on your Android device, you need to have an Active Google account linked to the device. To check if you have an active Google Account liked to the device, go to Settings > Chat > Chat Backup and then tap on "Account". If the Google account you see here is not active, you just need to switch to another account before attempting the backup again.
3.2. Update WhatsApp Messenger
Running a WhatsApp messenger app that is outdated can cause a lot of problems with the proper function of the device, including not being able to back up WhatsApp data. Follow these simple steps to update WhatsApp Messenger App on your Android device:
Open the "Play Store" on your device and the tap on the 3 lines at the top
Select "My apps & Games" and you should see all the apps that are installed in the device. Each app will have either "Open" or "Update" next to it.
Locate "WhatsApp" on this list and the tap "Update" to update WhatsApp Messenger.
3.3. Re-sign into Your WhatsApp Account
This problem can also occur when the app fails to communicate properly with the WhatsApp server, preventing you from backing up WhatsApp. Thankfully this problem can be easily fixed by simply signing out of your WhatsApp account and then signing back in.
3.4. Check Your Android Device's Storage
The WhatsApp backup will stop working if there is not adequate storage on the Android device. Here's how you can check your Android phone's storage:
Open the Settings on the Android device.
Locate the "Storage" option and tap on it to see how much storage space is available on the device.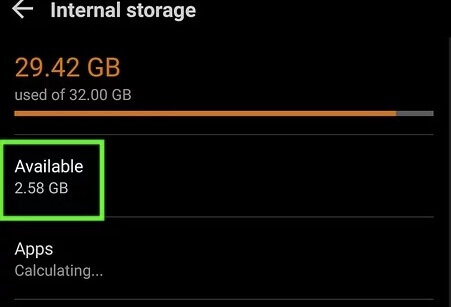 check android storage
Once the reset is complete, join your networks again and the try to backup WhatsApp.
3.5 Don't Include Videos in the Backup
When backing up WhatsApp, you can choose to exclude media files like photos and videos in the backup. These media files are often large and can therefore cause the backup to get stuck. Go to WhatsApp Settings > Chat > Chat Backup and uncheck "Include Videos".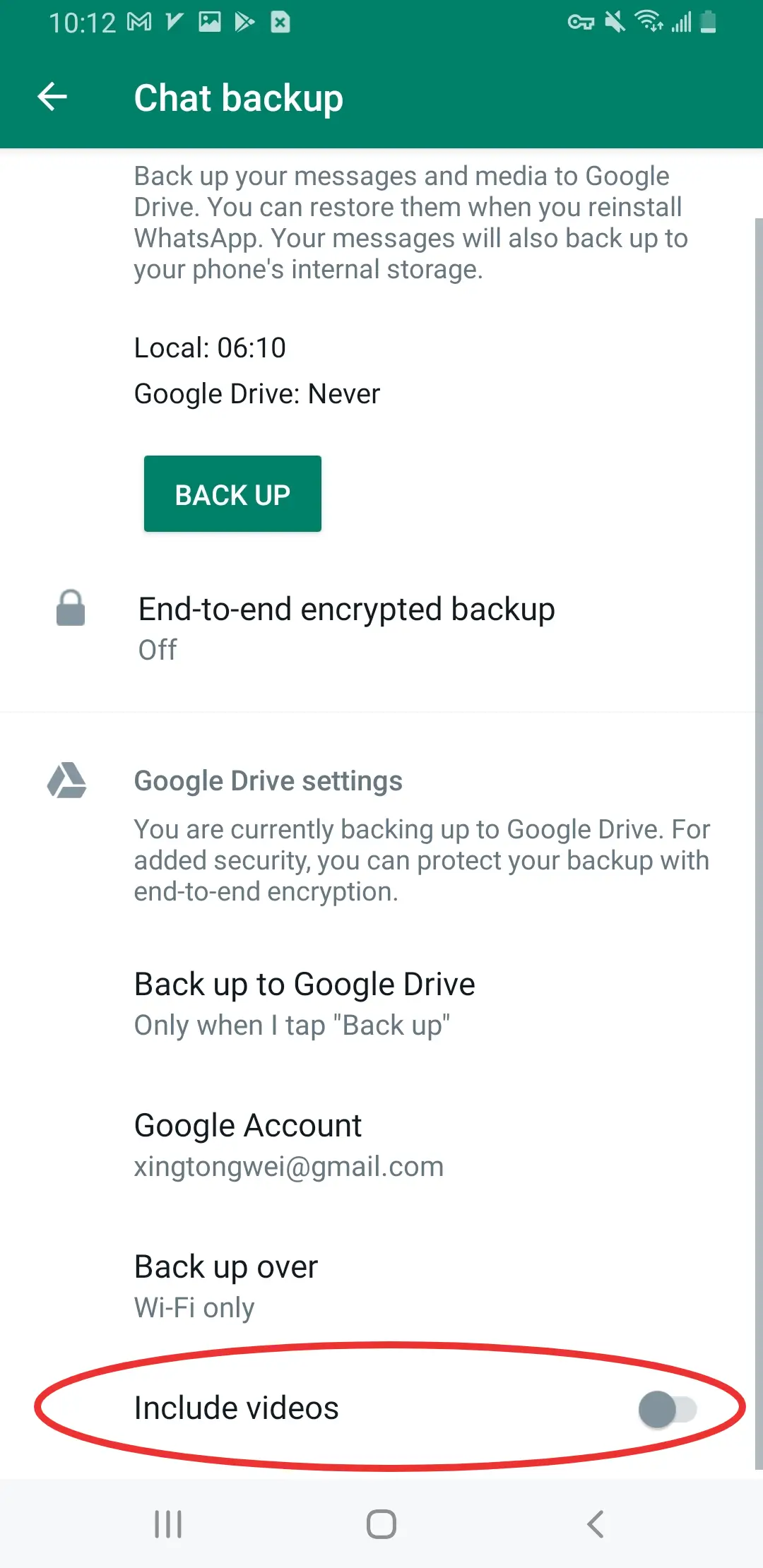 include photos
3.6 Close WhatsApp from Running in the Background
It is also possible that WhatsApp itself is stuck which can appear make it appear like the backup itself is stuck. Therefore, you may want to close WhatsApp from running in the background and then restart it to take the backup. To do this, tap on the app switcher icon on the device and the app cards will appear. Locate WhatsApp and then swipe it up and off the screen. Then relaunch it and retry the backup.
3.7 Leave the WhatsApp Beta Program
You can sign up to the WhatsApp Beta Program to test out new updates before they are released publicly. But the Beta version of WhatsApp can be buggy and may have a lot of problems including problems with the backup process. All you have to do is go back to the WhatsApp beta program page and then click on "Leave the Program."
Backing up WhatsApp chats as required can be complicated by a lot of issues we have addressed in this article. One or more of the solutions outlined above will however help you overcome this problem and easily backup WhatsApp. But if you are unable to backup WhatsApp via the app, Mobitrix WhatsApp Transfer is an ideal solution that is both free and easy to use.