It is possible to have important WhatsApp chats that you want to print out for posterity's sake. This is especially true when you use WhatsApp for business purposes and you have a lot of messages with important information in them. In this case, you need to first export the conversations from your WhatsApp account and print then out.
If you are looking for ways to do that, this article will prove very useful to you. In it, we are going to share with you the various ways you can print WhatsApp messages.
Export WhatsApp Messages via Email and Print Then Out
Since there is no "Print" button within WhatsApp, you need a way to export the chats you want to print and then print them out. One of the best ways to do that on Android is via email. Follow these simple steps to do it:
Open WhatsApp on your device and then go to "Contacts". Tap on the Menu button and then select "Settings". Tap on "Chats and Calls > Chat History".
Select "Email Chat" and then select the chats that you would like to print from the list. As soon as you select the chats, you will see a popup asking you if you would like to "Attach Media" or print "Without Media.
Enter the email account that you want to export the chats to.
Now sign in to that email account and open the email to download the attached messages (they will be in TXT format).You can then easily just print them out using any printer attached to your device.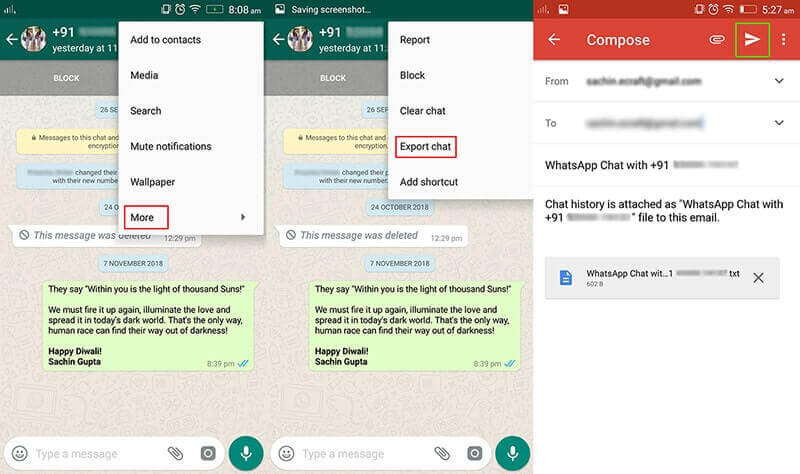 export android whatsapp via email
For iPhone:
You can also just as easily export the messages via email on your iPhone. To do that, just follow these simple steps:
Open WhatsApp on your device and then go to "Settings".
Open Chat Settings and then tap on "Email Conversation".
Choose the chats that you would like to export for printing and then choose whether you would like to "Attach Media" or export them "Without Media".
Enter the email address you would like to send the messages to and then tap "Send".

export iphone whatsapp via email

You can then open the email and download the attached WhatsApp chats in TXT format to print them out.
Print WhatsApp Chat by Taking a Screenshot
You can take a screenshot and then print these screenshots out as evident for court or other purposes. To ensure that all cell nunmbers are displayed in WhatsApp chat, you need to delete some contacts from Address book.
It sound convenient for a small number of chat, but it is time-consuming for a large number of chats.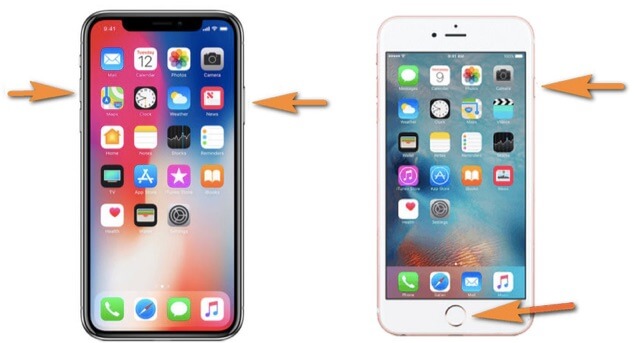 take screenshot iphone
The solutions above will prove useful to you whenever you want to print your WhatsApp chats. If you have relatively fewer messages to print out, the best way to do is to export the chats to Email as we have seen in method one and two above. But if you want to print a large number of chats, exporting them to HTML using Mobitrix is the best option.