Used and Recommended by nearly 150 million users worldwide
It works for my case. I transferred my WhatsApp data from my Huawei to new iPhone 11 without any problem.
– By Joseph 2020.04

Secure
100% secure purchase & download
Protection of privacy
No malware or virus
Guarantee
30-day money back guarantee
Preview for free with trial version
Support
One-to-one support
Professional telephony stand by
Quick response within 24 hours
1,000,000+
Numerous users satisfied
Users spread all over the world
Worry Free Guarantee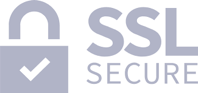 Important information to note:
It is 100% safe to order online. Any exchange of data during the payment process is protected by our website's secure SSL certificate.
After your order is validated, all of your order information, including registration code and licensed email, will be automatically sent to your email address.
You can contact us at any time if you don't receive the order email as expected.
For those of you that you don't check your email inbox regularly, you can add support#mobitrix.com (by replacing # with @) and add us to your white list.