Thank you for downloading
[ Windows Version ]
Where Is My Downloaded Installer?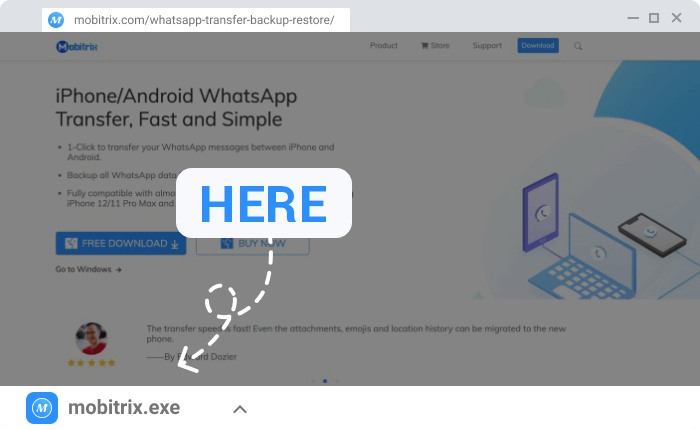 For Chrome
At the bottom of your browser window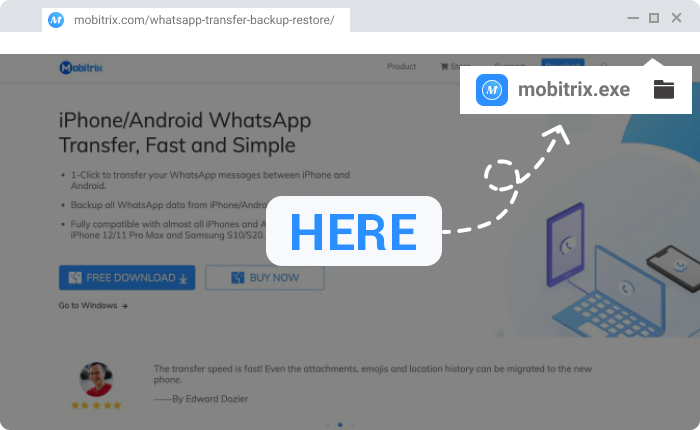 For Firefox
In your browser's toolbar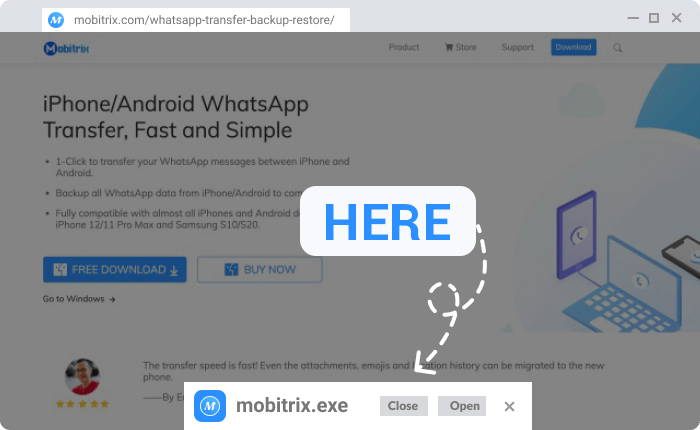 For IE and Microsoft Edge
At the bottom of your browser window
Download or installation fails?
Please try the following installation method:
FAQs
5 devices mean that you can apply our product to 5 iOS or Android devices (depending on the product you purchased). 1 PC/Mac means that you can install and use this program on one PC or Mac computer.
We do have a 30-day Money Back Guarantee for all products. If there is no solution after analyzing your problems, you'll be entitled a refund. Please review our refund policy via https://www.mobitrix.com/refund-policy.html
No. The other data on your devices will not be changed or removed at all.
Yes. You will have zero risk when installing developer version WhatsApp on your device, as it is just as secure as WhatsApp's official version. Mobitrix works by adding certain codes to change the way that your WhatsApp data is read and written on your device, so that it can be processed across different operating systems. The entire process is performed on your mobile device and local PC. We do not collect any data. Therefore, it is 100% safe to use our customized WhatsApp.
Our software allows you to transfer, backup, and restore your WhatsApp chats. Among the three features, backing up is free. You can do so without registration. However, if you want to transfer and restore your WhatsApp data, you'll need to purchase a license first.