How to Get Your Android Phone Recognized by Mobitrix?
To ensure that your Android phone is successfully recognized by our program, follow these steps:
1. Connect your Android to computer with original USB cable.
2. Start to enable USB debugging.
3. After completing step 2, unlock the Android device and click on 'Trust This Computer'.
How to enable USB debugging
Please follow the instructions of Mobitrix WhatsApp Transfer to enable USB debugging for your Android device.
1. Click the "Device Connected but not recognized?" on the bottom.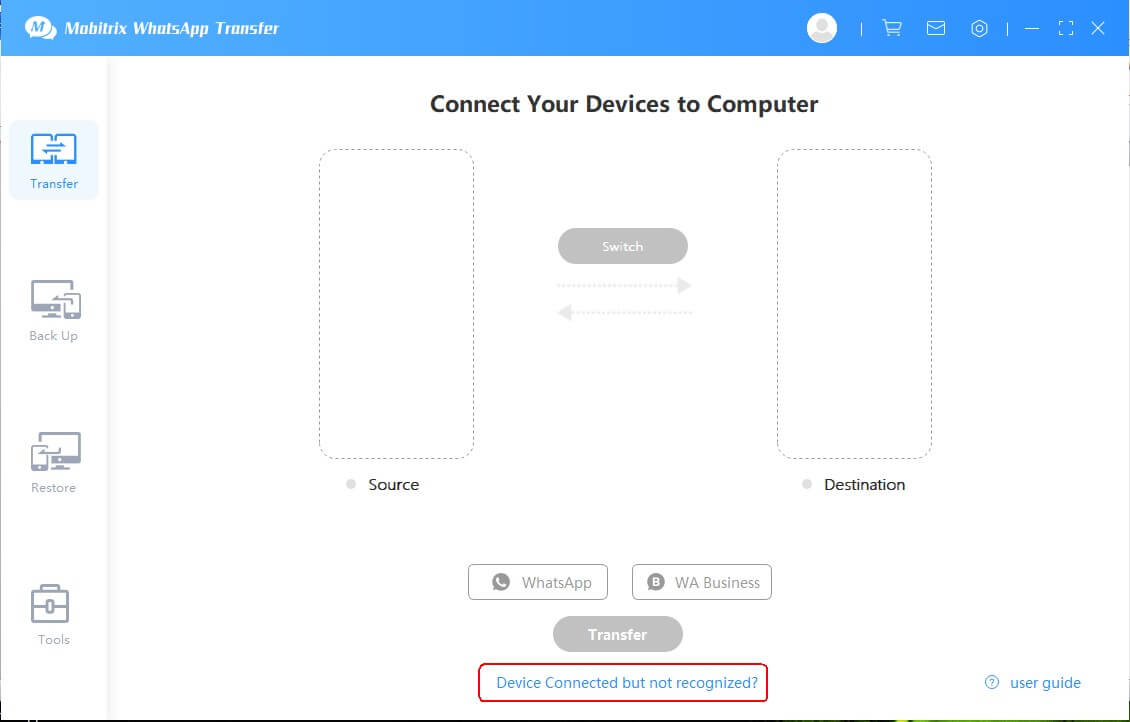 device not recognized
2. Click " Start Debugging" on the pop-up.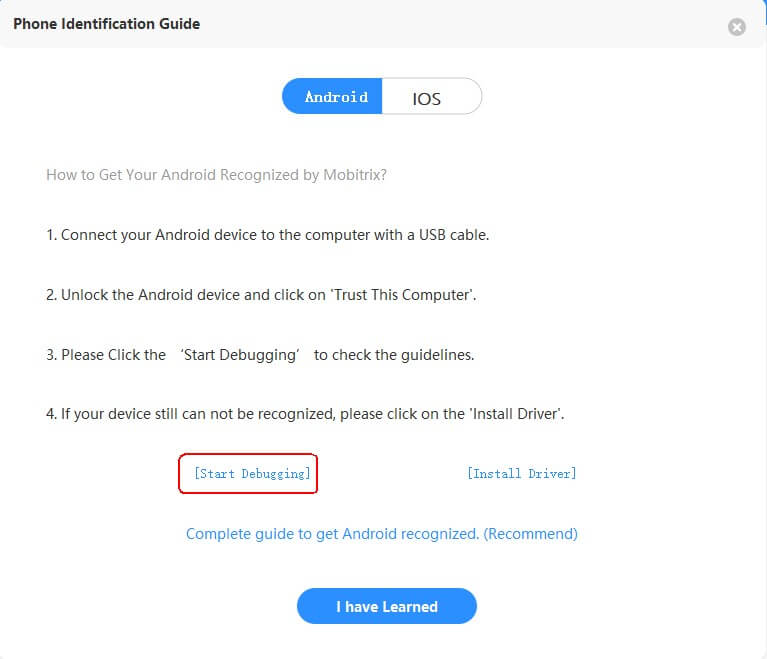 start debugging
3. Select the brand and model of your device.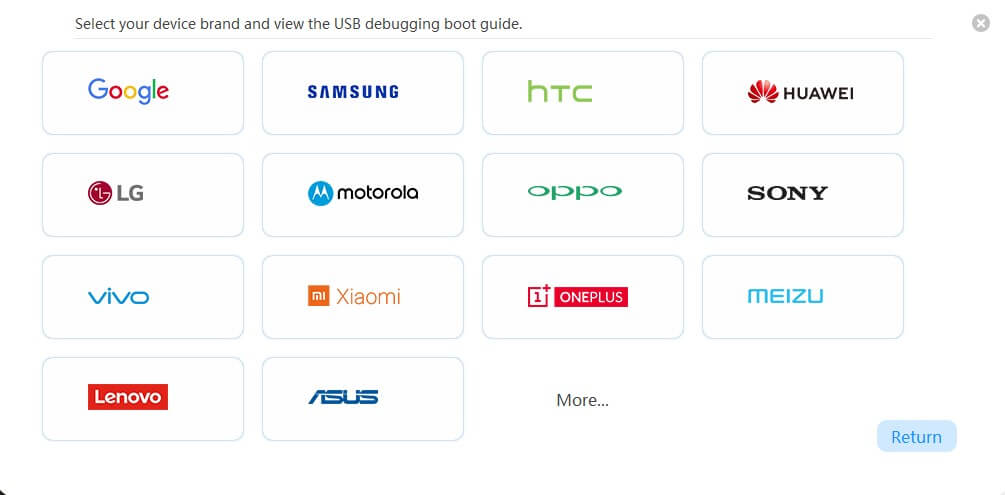 select android brand and model
4. Follow the instruction on the pop-up windows.
5. When you enable the USB debugging feature, some devices may ask permission of installing via USB. Please select 'YES' and give the permission, or you may face unpredicted issues during the transferring process.
Note:
1. The instruction interface may differ from the actual screen on your phone, because you have different Brand or Model as in the example. Therefore, please try to enable debugging feature in following two ways:
2. For example, if you have Samsung Galaxy S21, you may google "Samsung Galaxy S21 enable USB Debugging" to get more information.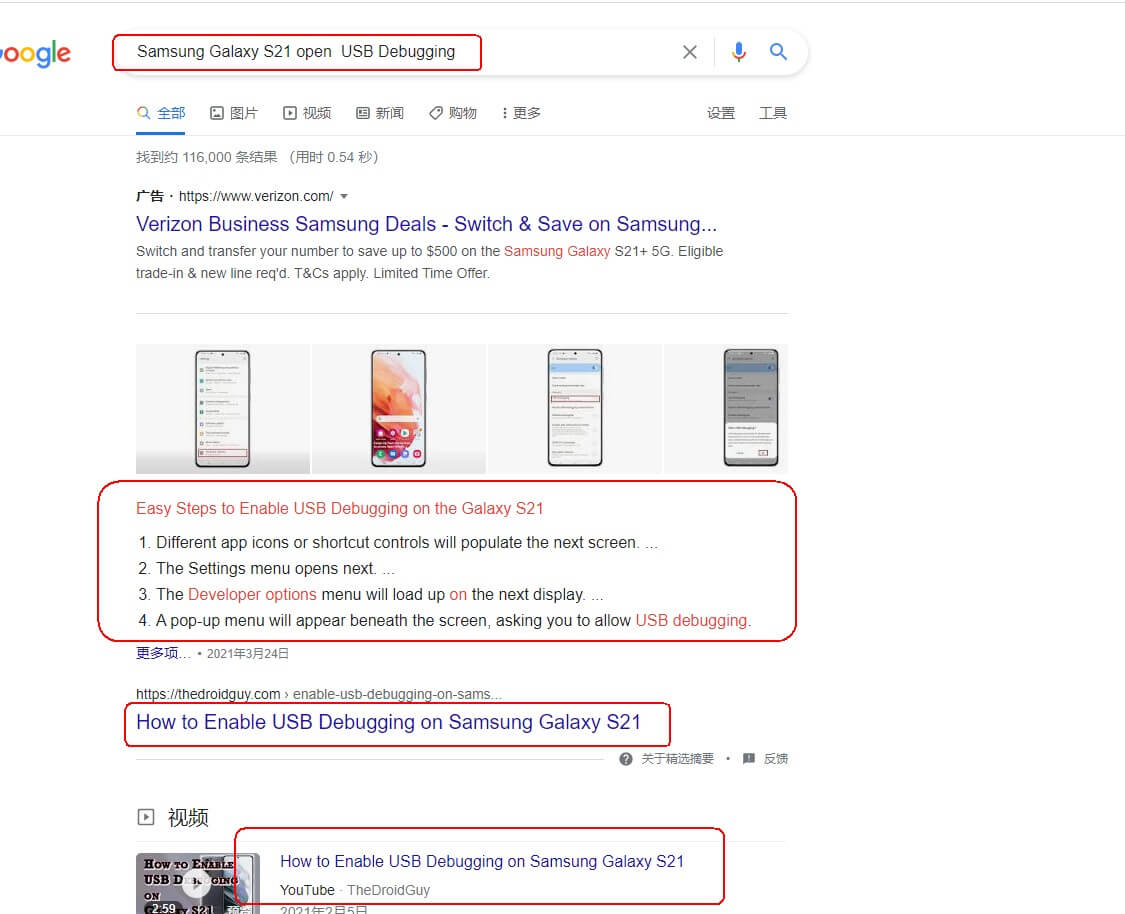 open usb debugging