"I am using an iPhone 6 on the iOS 8.2 version. Yesterday, when I tried to update my iPhone, it got stuck on the Apple logo. Now I can't call anyone. I can't use its camera. It's just like a dummy. Please help."
This has recently happened to my friend Tommy, but I am sure he's not alone. This is actually a very frequent issue on iPhone 6. If you are facing the same issue, stop worrying. Here I will provide you 4 most actionable ways to fix your iPhone 6. Read on!
Force restart
When you force restart an iPhone, it abruptly shuts down all the apps as well as all the tasks running behind. It may fix your iPhone.
Here's how to go about it:
Hold the Sleep/Wake button and the Home button together until you see the Apple logo. And then, release both.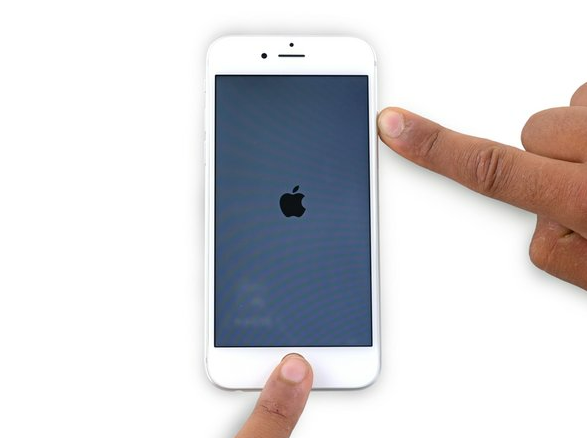 force restarting iphone 6
If you find your iPhone fixed, it is better to clean its storage and update it to clean its bugs.
If forcing a restart doesn't work, you should try the advanced methods listed below.
Fix it with a professional iOS repair tool - Mobitrix Perfix
Mobitrix Perfix is a professional iOS system repair tool specifically designed for all kinds of iPhone problems. It fully supports iPhone 5s to iPhone 15 and iOS 17 and earlier versions.
It's an ideal solution for an iPhone stuck on the Apple logo screen, especially if you don't want to lose your data and want to fix your problem as quickly as possible. This method is much easier to use, as it doesn't require complex steps like iTunes and other alternatives.
Here is how to use it
Install and launch the Mobitrix Perfix software on your PC or MacBook.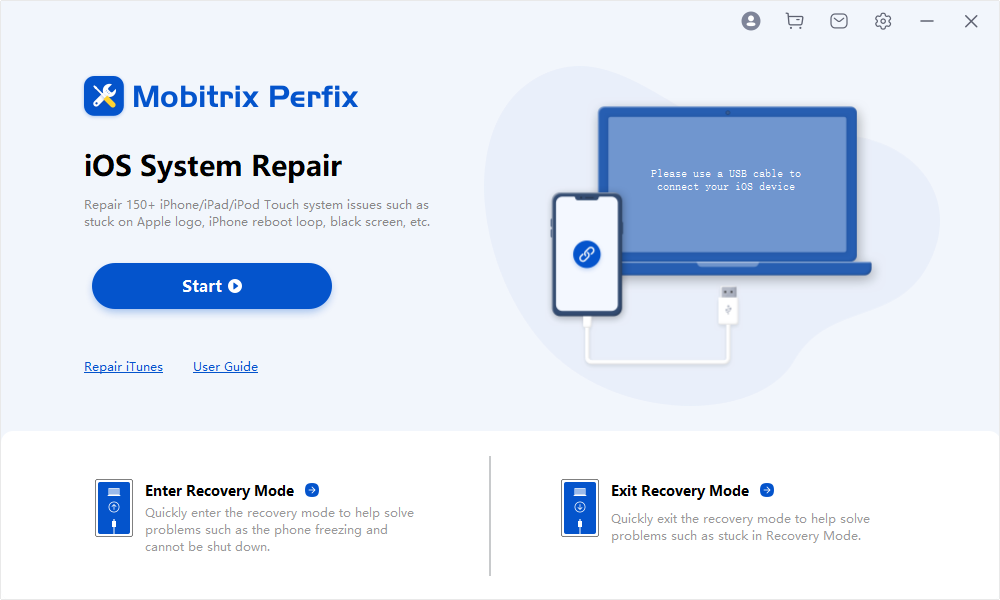 Mobitrix Perfix: iOS system repair tool
Connect your iPhone 6 to the computer.
Click Start. Select the problem you want to troubleshoot and click Fix Now. Then choose Standard Repair.

Mobitrix Perfix Standard Repair Mode

Now, download the required fixfile and follow the instructions. Wait thirty minutes and let the software fix your iPhone automatically.
You can also use iTunes to fix your iPhone. Traditionally used as a media management software, iTunes can also be useful in restoring or updating an iPhone. There are mainly two ways to do it.
Via recovery mode
Recovery mode is a special troubleshooting built-in mode in Apple devices. Once activated, iTunes can diagnose various system errors on your iPhone and automatically reinstall its operating system.
Here's what to do:
Open Finder on a Mac running macOS Catalina or a later version. Open iTunes on a PC or a Mac running macOS Mojave or an earlier version. To begin with, make sure your Mac is up to date, or install the latest iTunes.
Put your iPhone 6 into recovery mode: Hold both Home and the top buttons together until you see the recovery mode screen. Then release both.

Activate Recovery Mode in iPhone 6

On your computer screen, you will find two options available: Update or Restore. If you select Update, your data will not be removed, so try this option first. If it fails to fix your problem, you may choose Restore.
Update or Restore via Recovery Mode
Via DFU mode
DFU restore should be the last resort if the recovery mode restore doesn't work. The DFU mode allows iTunes to change and choose the firmware of your iPhone 6. While restoring your device with recovery mode is comparatively safe, DFU restore may damage your hardware if you don't do it in the right way, voiding your Apple warranty.
Check here to know how to perform a DFU restore on your iPhone 6.
If the methods given above don't help, there might be a hardware problem with your iPhone. Now it's better to take it to an Apple authorized repair center. Apple will always be careful with your products. You may relax knowing they're using authentic Apple components and there are skilled experts to help you troubleshoot. Apple centers also provide you with the option of replacing your damaged iPhone with a new one.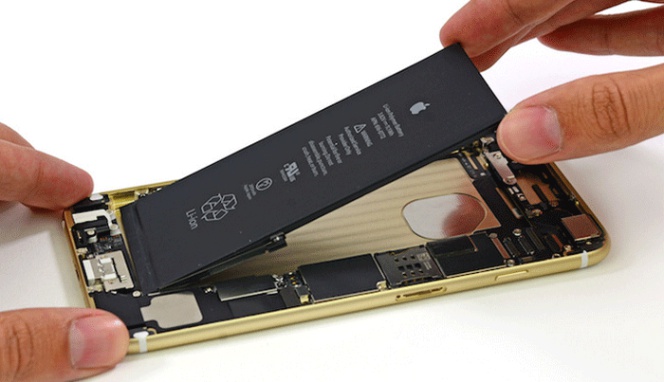 Contact Apple for hardware checks and repairs
Now that the issue is solved, you must be curious why your iPhone 6/6s gets stuck on the Apple logo so easily, and probably more frequently than other models, read below to find out!
iPhone 6 is an old model, with lower RAM and smaller battery than newer models like iPhone 11, 12, 13. Its old hardware components often can't handle new features, graphics, and apps, etc. Also, iPhone 6 is only upgradable to iOS 12, which means there are many potential bugs and loopholes its outdated OS cannot address, making it more error-prone.
In fact, many users have complained these when using iPhone 6:
Turning off on its own if the battery life goes below 30%
Short battery life
Running slow or sluggish after updates
Screen gets unresponsive when using apps
Unable to update
Screen flashing red before showing the Apple logo.
Crashing randomly
1. Storage issues
When your iPhone 6 doesn't find enough space to operate, it loads slowly. If you don't clean the space in time, it will be too late to do so when your iPhone hangs on the Apple logo.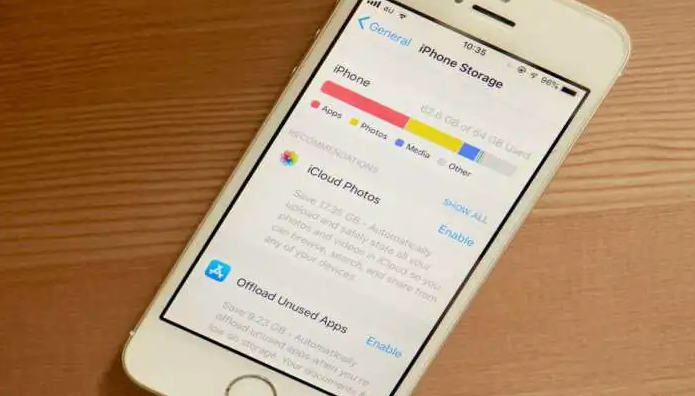 iphone 6 storage issues
2. Update issues
Newer iOS often comes with richer graphics and features, which means more CPU and more RAM to load. And an iPhone 6 usually cannot handle them. The update package can easily get corrupted, or incompatible with your iPhone 6, or simply cause errors to your iPhone 6/6s firmware.
3. Malware attack
Some apps can be downloaded from outside the Apple store, especially when your iPhone is jailbroken. In such a case, you break the security measures set by Apple to download third-party apps, which may have contact malware, making your iPhone crash or stuck.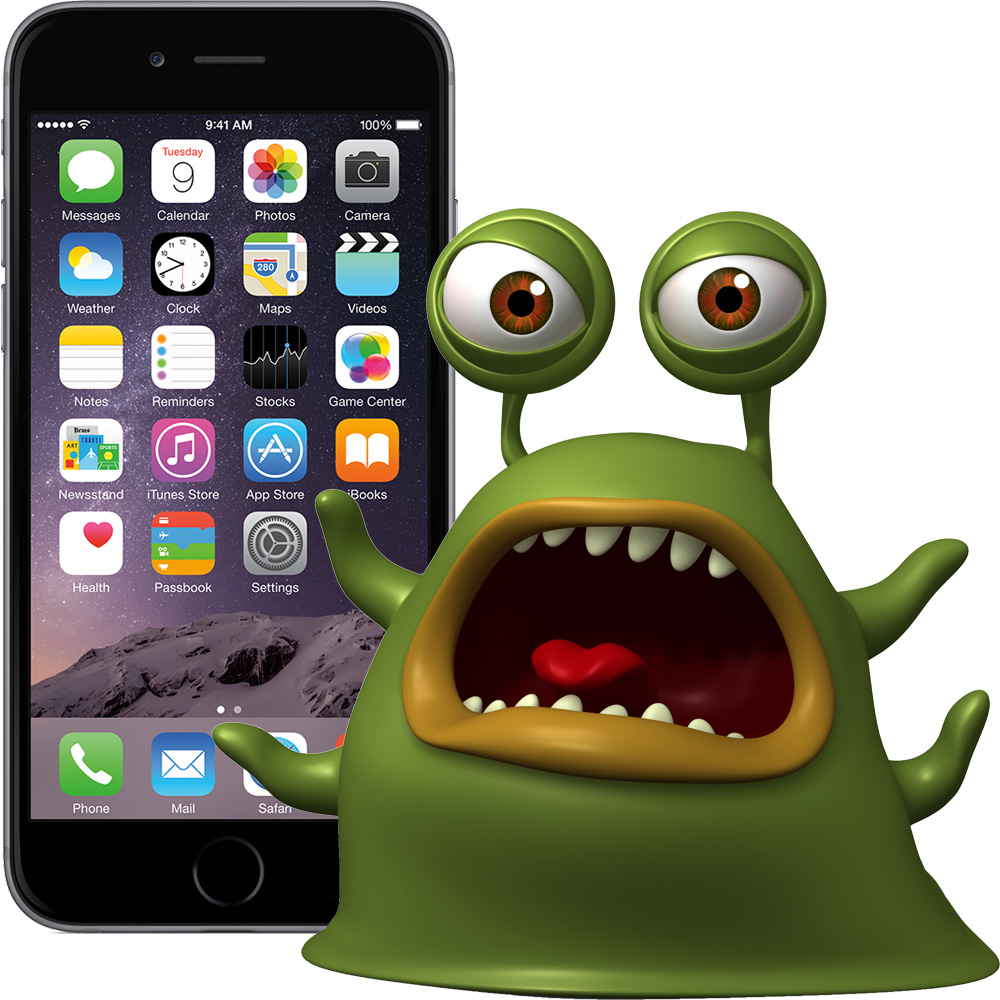 iPhone 6 malware attack
4. Hardware damage
It usually happens when you drop your iPhone somewhere, especially in the water or when you connect an iPhone with a non-Apple charger, which may change the voltage frequency, affecting your iPhone components.
iPhone 6 hardware damage
6. File transfers
When you transfer data between your iPhone 6 and the computer, some files may be corrupted, or contain errors. If the data transfer process is suddenly paused due to poor network and faulty cables, etc, your iPhone 6/6s could also get stuck when booting up.
Data transfer between iPhone and PC
In this comprehensive guide, I've shared with you different ways to fix your iPhone. Among all, if you want the quickest and most efficient solution with no data loss, go for Mobitrix Perfix.