Trying to boot your iPhone 12, but somehow it just won't load past the Apple logo? Well, in this article, I will show you all the ins and outs of this issue. More importantly, you'll find the most actionable fixes to get your iPhone 12, iPhone 12 Mini, iPhone 12 Pro and iPhone 12 Pro Max back to normal in no time. Read on!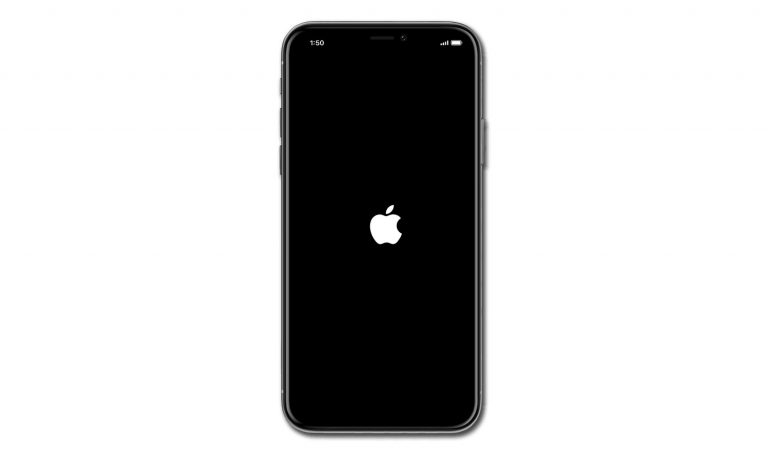 Why does the iPhone 12 get stuck on Apple logo so easily?
Possibility for your iPhone 12 to get stuck on the Apple logo is higher even though it is a newer model. Because iPhone 12 involves many vulnerabilities such as display issues, slow charging, battery problems, and many more. Additionally, here are some other common factors at play.
Low storage: When there is not much space left for the device to process its operating system and run programs, your iPhone 12 will get stuck or misbehave.
Jailbreaking: While jailbreaking your device, you are violating the security system of iOS and giving access to untrusted sources for altering your device's code. It can make your iPhone 12 crash or get stuck often.
Software failures: Software crashes are the most common reason. It happens when a software update in your iPhone 12 fails, or a data transfer is interrupted, or simply for no specific reason at all.
Hardware damage: Liquid or physical damage can result in permanent harm to the internal circuit of your iPhone 12, making it unable to boot normally.
What type of Apple logo stuck your iPhone 12 is at?
An iPhone 12 cannot boot past the Apple logo for many reasons. Sometimes it happens in the middle of an update, or sometimes right after a reset. Other scenarios include:
Stuck on Apple Logo Without restoring
Stuck on Apple Logo After update
Not connecting to iTunes
Flashing Apple logo
Stuck on Apple Logo In a loop
Stuck at the white Apple logo
Keeps on restarting and Stuck on Apple Logo
No matter which case it is, the methods listed below are effective in solving all this tension.
How to fix iPhone 12 Stuck on Apple logo?
Restarting is always the first trick to try. If it doesn't work, perform a force restart.
Restart/Force Restart iPhone 12

Restarting turns your iPhone off and back on, loading it afresh. It can fix minor system glitches. By comparison, force restarting your iPhone 12 means to forcibly cut the power off and close any software causing a glitch, able to fix bigger software crashes.

Here are the steps:
Restart: Hold the side button till the slider appears. Swipe it on the restart option.
Force restart: Press the volume up button, then the volume down button. Keep holding the side button till the Apple logo appears.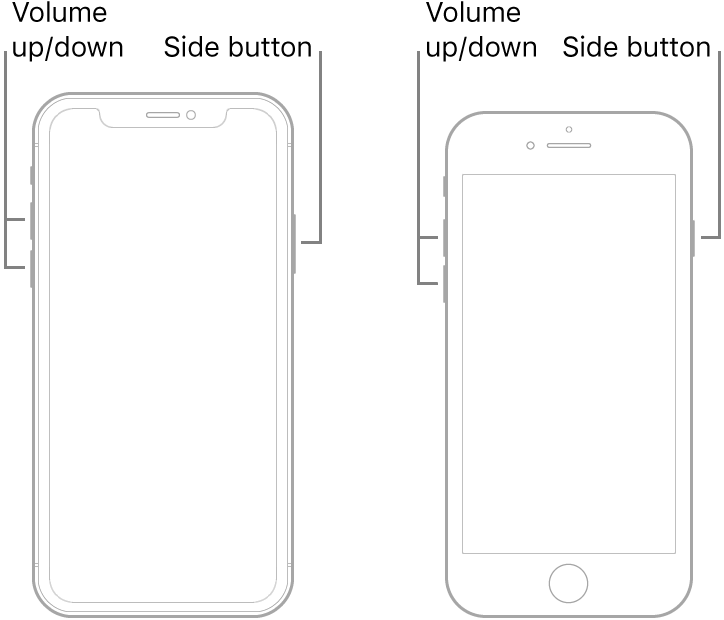 restart iPhone 8 series and later iPhone models
Restart or force restart is a temporary solution since it does not change anything but gives your device a fresh start. If it does not work, it means your iPhone 12 needs deeper types of repair efforts. Keep reading.
Update/Restore iOS system with iTunes via Recovery Mode
Recovery mode is used for troubleshooting the glitches in the software program of your device. Basically, it updates your device's software to a newer version if available, or restores it to a previous one while eliminating software bugs.
Steps:
Launch the latest version of iTunes if you have a PC or a Mac with MacOS Mojave or earlier. Open Finder if you have MacOS Catalina and connect your iPhone 12to your computer.
To enter the recovery mode, press your iPhone 12's volume up and then volume down button. Keep holding the side button till your iPhone 12 connects to iTunes.

Choose the Update option. If the update option does not work, then choose Restore.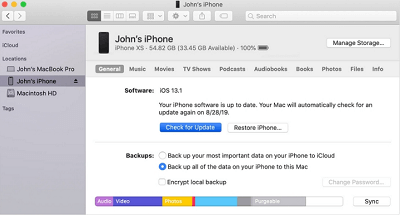 Update iPhone with iTunes
Warning: Note the Update option doesn't wipe out your iPhone data, but Restore will. Make sure that you have created a backup before proceeding. If you didn't enable auto-backups beforehand, and don't want to lose your memories, it's better to use Mobitrix Perfix, as mentioned below.
If you haven't fixed your iPhone 12 stuck on Apple logo issue, Mobitrix Perfix can help as well.
Fix iPhone 12 Stuck on Apple Logo with Perfix
Mobitrix Perfix is a professional iOS system repair tool that fixes 200+ iOS software issues and glitches. It's a powerful iTunes alternative, but is much easier to use, and comes with a greater success rate than iTunes. It supports all the versions of iOS, including the latest one iOS 16.
It can even fix many severe iOS systems that iTunes cannot fix.
How is how to use Perfix to fix your iPhone 12:
Choose the "Start" in the main menu.
Select "Fix Now".
Select "Standard Repair"
Follow the prompt to download fixfile.
Start repairing and wait for it to extract to complete repair.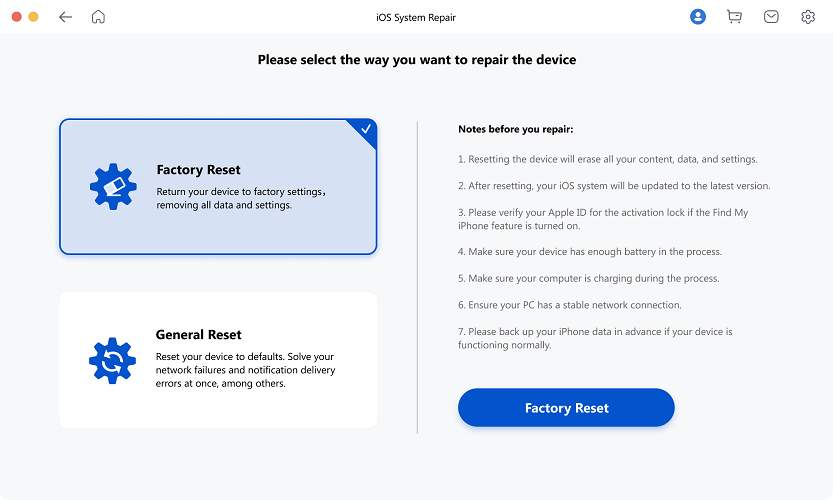 Standard Repair Mode of Mobitrix Perfix
Restore with DFU Mode with iTunes
You can also perform a DFU restore to fix your iPhone 12. DFU stands for device firmware update. In the DFU restore method, the whole program and software code of your device is restored like new.
Steps:
Connect your iPhone 12 to a computer and launch the latest version of iTunes or Finder.
Put your iPhone 12 in DFU mode by pressing volume up, then volume down button. Keep holding the side button for 10 seconds till the screen turns black. Now, press the volume down button while holding the side button. After 5 seconds, release the side button and keep pressing the volume down button.
Select Ok when you see the DFU mode screen.
Choose the Restore option in iTunes or Finder and follow the prompts.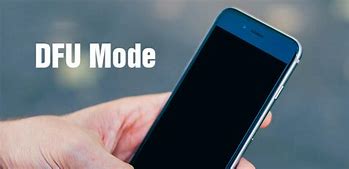 DFU Mode
Contact Apple
If you have tried all the above methods and still you are stuck on the Apple logo, then I am afraid to say that it is mostly a hardware issue. You will have to contact Apple support for repair. If your iPhone 12 is still under warranty, then it will cover the repairing cost easily.
Tips in avoiding iPhone 12 stuck on Apple logo
Avoiding a problem is better than regretting it. To stop your iPhone 12 from being stuck on the Apple logo in the future, it will be best if you follow these tips.
Make sure to keep your iPhone 12 up to date as Apple keeps introducing system improvements to overcome glitches and bugs existing in the original iOS version. For system auto-updates, go to the General tab in Settings and select Automatic Updates in Software Update.
Avoid installing apps from untrusted sources and keep all the apps updated so they can work properly. To auto-update apps, go to Settings and then App Store. Toggle the update option to turn it on.
Cleaning the iPhone's storage or cache will enhance the performance and speed of your device, as there will be less load on the system. To clean the storage or cache memory, go to the Settings of your iPhone 12 and open the apps' tab. Uninstall and reinstall apps that are taking much space.
Try not to jailbreak your device. It disrupts your device's functionalities while affecting its battery life and its Apple warranty. If you have done that, restore it with Perfix.
Always use a protecting case on your iPhone 12 to prevent it from physical damage.
FAQs
Got some concerns about the iPhone 12 stuck on the Apple logo? I am here to clear them up!
Why is my iPhone 12 stuck on a white screen?
iPhone 12 stuck on a white screen is usually called the white screen of death. It might happen because you've tried to jailbreak your device or the cables and wires connected to the motherboard circuit are damaged. You can first try the methods provided above. If those don't work, contact Apple for a repair.
Why is my iPhone stuck on the loading screen?
Your iPhone 12 might be stuck on a loading screen due to a software failure, therefore the system gets corrupt and cannot process properly. In this case, updating or restoring via iTunes recovery mode will do the work. However, Mobitrix Perfix is a better solution as it can solve the issue efficiently in 20 minutes.
What if my iPhone 12 gets stuck in Recovery Mode?
A hard reset will effectively solve the issue if your iPhone gets stuck in recovery mode. However, if your problem is still not solved, then try recovering via iTunes by connecting to your computer or try Mobitrix Perfix. Keep DFU recovery as the last option since this is complicated to use, mostly only performed by Apple technicians.
The Apple logo stuck on iPhone 12 can be avoided if you follow all the tips mentioned above. All these methods provided will help you, even if you do not have a tech background.
If you are looking for a productive solution, then Mobitrix Perfix will be best for you. It comes with a high success rate and does no harm to your iPhone 12.