A VPN is the most acceptable option to utilize when it comes to being safe online.
I will show you how to utilize the finest and safest free VPN available.
A VPN (Virtual Private Network) encrypts all of your traffic, making it impossible to track your online actions and giving you the feeling of being anonymous. You're undoubtedly wondering where you can find the most excellent free VPN.
In today's post, we'll address this question and show you how to utilize the finest and safest free VPN available. Keep reading to find out.
Are There Any Free VPN?
Yes, there are free VPNs available with limited functionality. Staying online without being tracked, on the other hand, gives you the privacy you need to explore and carry on with your activities safely. To use a VPN, you must purchase its services, and no provider, to be honest, offers an entirely free VPN.
The fact that the VPN will disguise your identity comes with a service fee, but the comfort of remaining anonymous is worth it. I've tried most of the VPNs available, but none are free. Only a free trial is available. Furthermore, I would not advise you to utilize a free VPN. Why would a VPN, for example, offer to hide your identity for free unless it has a hidden agenda? The idea of using a secure free VPN is appealing, but you run the danger of your data being stolen or exposed for other harmful purposes.
What is the Best Free VPN?
The best "free" VPN can offer a limited free trial. Most VPNs on the market will only tempt you to use them because they are free for a limited time, but you will be obliged to pay after that.
To avoid being duped into using a dangerous and phony "free" VPN, I recommend opting for a premium yet secure VPN when browsing the internet. If you're wondering which VPN to use, don't worry; I'll walk you through the top VPNs to add to your bucket list.
5 Best Free VPN for iPhone
If you have an iPhone, you can utilize one of the VPNs listed below. The VPNs are organized in a table format, so you can easily compare them to find which one best suits your needs. Check it out!
Top Free VPN for iPhone
| VPN | Free trial period | Paid plan |
| --- | --- | --- |
| ProtonVPN | No limits | $59.99/year |
| VPN by CyberGhost - WiFi Proxy | 7 Days | $9.99/month |
| VPN Surfshark | 7 Days | $10.99/month |
| ExpressVPN | 7 Days | $12.99/month |
1.ProtonVPN
Proton VPN is a free VPN that ensures your data protection while also providing a secure online environment. The VPN does not save your browsing history, and your data is protected.
Free trial period: No limits
Paid Plan: $59.99/year
Pros: The paid subscription grants you access to over 1400 servers in 16 countries, 10 VPN connections, and an adblocker.
Cons: Its servers are confined to Asian nations, it is difficult to configure, it has limited P2P availability, and it is prone to VPN restrictions. ProtonVPN is a free VPN that protects your data while providing you with a secure online environment. The VPN does not track your internet history and safeguards your info.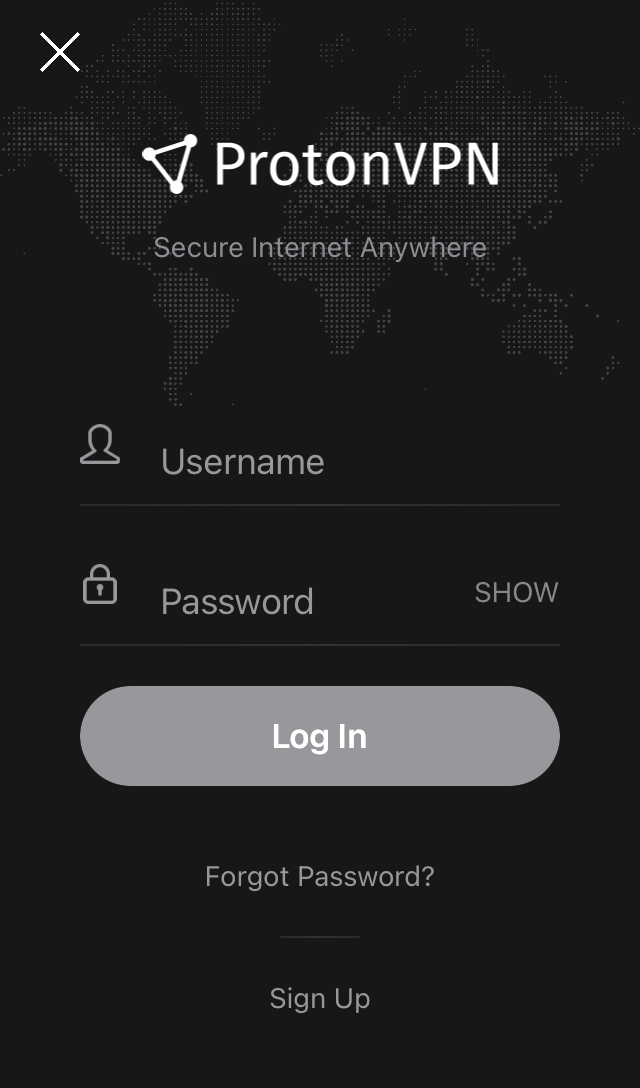 You get an unlimited free trial period with ProtonVPN. However, the free trial does not provide much-needed security, but its subscription plan will preserve your privacy.
Although Proton VPN provides an indefinite free trial period, many have complained about the hassles when installing it on their iPhones.
2.VPN by CyberGhost - Wi-Fi Proxy
CyberGhost's WiFi Proxy is another safe free VPN option. When connecting to open networks at your cyber cafe, or whenever you want to avoid being monitored and having your cookies tracked by each page you visit, the VPN offers you protection.
Free trial period: 7 days
Paid Plan: $76.68/ year
Pros: good speed test,
Cons: pricey, difficult to set up, vulnerable to ad blockers
3.VPN Surfshark
If you're familiar with VPNs, you've probably heard of Surfshark VPN. The VPN is simple to use and provides customers with transparent and limitless device policies to match their requirements.
Free trial period: 3 months
Paid Plan: $25.88/year
Pros: Doesn't gather your data, has a stable connection and supports torrenting
Cons: Some features are new and hence untrustworthy.
4.Express VPN for iPhone
Express VPN has earned a spot on our list of the best free VPNs for iPhones. The VPN has a strong reputation for its stealthiness in keeping you safe and secure while completing your online activities.
Free trial period: 7 days
Paid plan: $10.98/ year
Pros: Dependable Customer service.
Cons: Utilization is costly.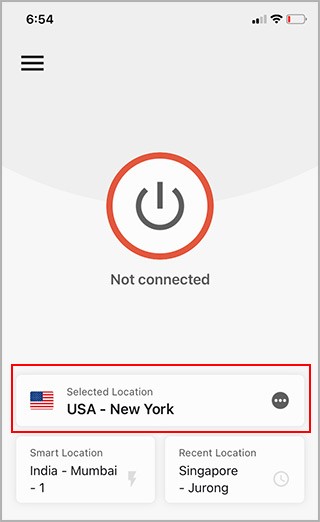 Most of these marketing "top safe VPNs" are not safe to use, and as previously said, they are just free for the free trial period. Furthermore, they have a restricted set of functionality.
Instead, allow me to introduce you to the Mobitrix MagicGo VPN, the greatest, most trustworthy, fast, feature-rich, and professional software you should use. 
5.Mobitrix MagicGo software
If you ask me which VPN I would suggest, I will, without doubt, reply Mobitrix MagicGo. Mobitrix MagicGo is the program to use if you need to disguise your IP address, your true GPS location, or do any other magic trick to ensure no one follows your activities.
Mobitrix MagicGo is professional software that provides several features, the most important is data security.
Benefits of Mobitrix MagicGo:
U ser-friendly – Mobitrix MagicGo provides an easy-to-use interface to guarantee you have a pleasant experience navigating it.
The program works with and complements location-based apps such as WhatsApp, Pokemon Go, Facebook, and many more.
Because it is cross-platform, you may use it whether iOS or Android.
It has a joystick to control and chart your GPS movement.
No program compares to Mobitrix MagicGo. Follow the easy steps below to get started quickly with the greatest software on the market:
Steps to follow
Go to the official website and download and install Mobitrix MagicGo.
Plug your gadget into the PC and click "Start".
Select a route or destination to conceal your travels and click "Move".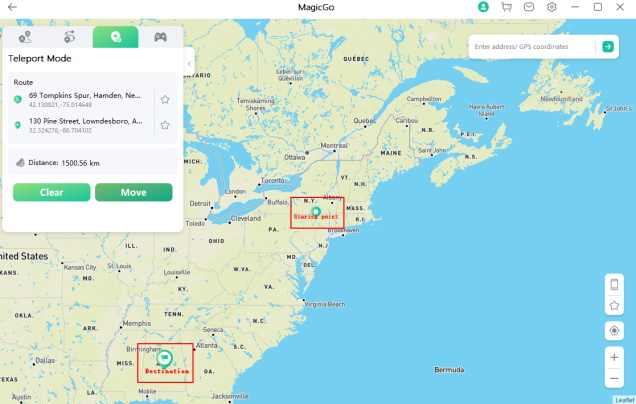 That's all! Your GPS coordinates are now obscured.
Why use other untrustworthy and limiting applications when Mobitrix MagicGo is at your disposal? Try it right now!
Best Free VPN for Android
You are not alone if you use an Android device. The following is a list of the best free VPNs for Android.
1. ProtonVPN
ProtonVPN is not limited to iOS devices. It is also be used to encrypt your network on Android. For Android, the free trial period is limitless, and the payment plan is less expensive than for iOS. It does, however, have a restricted set of functions.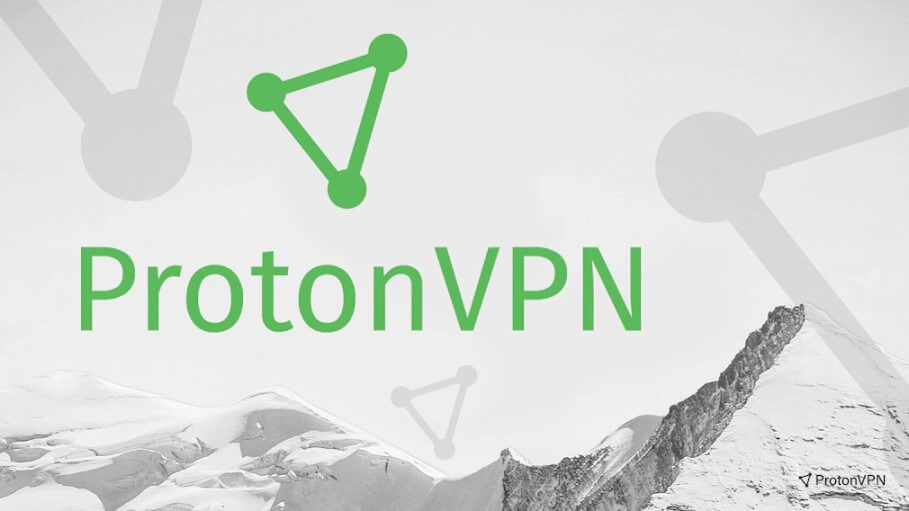 2.VPN by CyberGhost: Secure WiFi
enables you to conceal your IP address and connect through a secure proxy. Despite offering a three-day free trial, it has garnered poor criticism for dropping connections.
3.Surfshark
Surfshark is another secure free VPN that is Android-compatible. It comes with a 7-day free trial and safeguards your data while providing you with a haven. However, its payment options are prohibitively costly, charging up to the US $3.7 per month.
4.Express VPN for Android
Express VPN guarantees a secure connection for your restricted online activity at a non-budget-friendly price. You do, however, get a 7-day free trial period.
The Best Free Mac VPN
You may still encrypt your connection as a Mac user using the VPNs listed below.
1. ProtonVPN
ProtonVPN, although being a highly rated VPN, nevertheless strives to secure your connection when utilizing your Mac to power your online activity. However, as I previously said, it does not provide as many functions as other VPNs, such as Mobitrix MagicGo software does.
2. Surfshark
Surfshark is another free VPN that provides a 7-day free trial to secure your Mac connection. Surfshark protects your Mac's browsing history and data. However, the VPN has failed to establish the necessary user confidence.
3. CyberGhost
CyberGhost is a reliable VPN that you may use with your Mac. It masks your IP address and reroutes your traffic over a secure tunnel. However, when utilizing a VPN, your connection speed is being reduced.
Best Free VPN for Windows
Free VPNs may also be used on a Windows platform. Some VPNs to use with your Windows are listed below.
| VPN | Free trial period | Paid plan |
| --- | --- | --- |
| ProtonVPN | No limits | $4/month |
| Surfshark | 7 Days | $12.95/month |
| CyberGhost | 24 Hours | $12.99/Month |
1. ProtonVPN
As with Mac, Proton VPN is still compatible with Windows and offers an indefinite free trial period, making it ideal for beginning VPN users but with restricted functionality.
2. Surfshark
Surfshark, which offers a 7-day free trial, can encrypt communications originating from your Windows when you're online, providing you with the protection you need to surf and disguise your identity privately. However, before making your selection, keep in mind that people have yet to trust the VPN.
3. CyberGhost
Despite ranking last on our list of the best free VPNs for Windows, CyberGhost is a fantastic solution for disguising your IP address and remaining anonymous when using Windows. When you use it, though, your connection speed will be throttled.
This article addresses the best free VPNs for securing your online activity and masking your identity. Depending on your device, you should now have a good notion of which options are accessible to you from the list provided.
However, I recommend utilizing the Mobitrix MagicGo software for appropriate and assured protection. Don't be tempted to use "free" VPNs because they are unstable. Try Mobitrix MagicGo today for more dependable security. You'll enjoy it!