Are you wondering how to get rid of the iPhone activation lock without Apple ID? Well to solve it first we must understand just what an activation lock is to begin with.
What is Activation Lock
When it comes to purchasing an iPhone, not everyone buys it from an Apple store. Many consumers have chosen to acquire secondhand iPhones rather than new iPhones due to their high cost but excellent functionality. These phones, however, frequently come with an iCloud activation lock.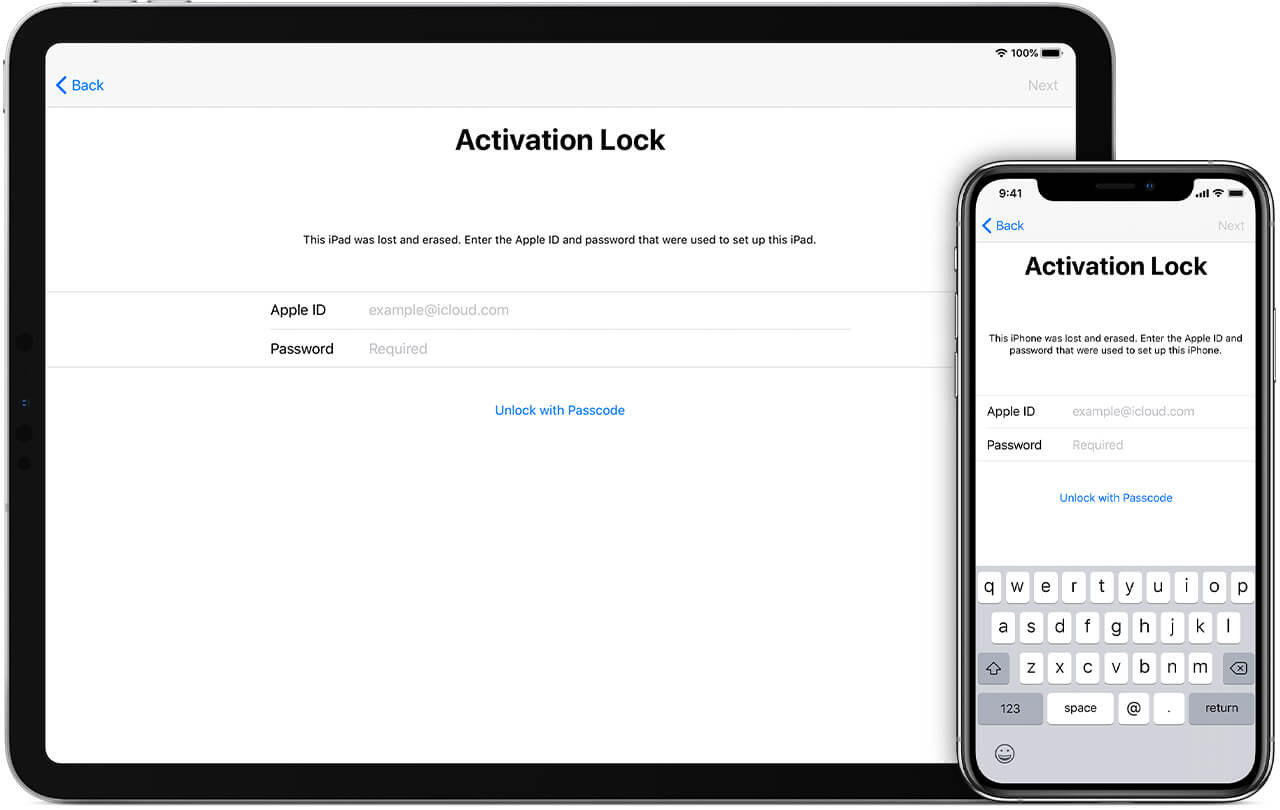 What is the Activation Lock on iPhone and iPad
When a new iPhone is purchased, Apple assigns it a unique identity as well as an Apple ID to the purchaser. The unique ID and identifier are then connected together so that the device cannot be operated by another Apple ID.
An iPhone cannot be reset or used by others without the Apple ID login and password combination. As a result, it improves the device's security and protects it from theft. You will either need the prior owner's ID and password information or Apple will do it for you. This appears to be quite a headache.
The remedies to the problems that these activation locks cause will be discussed in this article. There are a few ways to get around the iPhone's activation lock. In this article, they will be listed in-depth for the users.
How to Remove an Activation Lock on iPhone
1. Bypass Activation Lock via LockAway
This is the answer for everyone who has forgotten or lost access to their device's Apple ID and password. You can simply remove the iCloud Activation Lock with LockAway if you forget your password or if you acquired an iCloud-locked device.
All of the other techniques needed the user to provide some information, but LockAway unlocks the device and solves the problem on its own along with other issues of iOS.
Follow these steps to use LockAway to unlock the iCloud activation lock:
Begin by downloading the software and locating it on your computer.
After downloading, wait for the Apple driver to finish downloading before starting the installation.
Read the notes and then press the "Start" button.
Use a USB cord or a lightening cable to connect the Apple device to the PC.
Carefully follow the steps in the Jailbreak Device tutorial as outlined on the screen. Click "Next" after you have completed all the steps successfully.
LockAway will now remove the activation lock without requiring any ID or password from you.
Advantages:
The user is not required to enter an Apple ID or password in this patch.
With a few clicks, you may circumvent the activation lock and log into the App Store right away.
The item is simple to fix. LockAway can be used to fix problems other than activation locks.
LockAway guards against data loss. You can instantly save your data and unlock your iPhone.
It offers full support for iPhone 5s-X and iOS 12.0 - 14.5
Hence, LockAway is a smart and quick way to remove the activation lock from iPhones or any other compatible iOS devices.
2. Bypass Activation Lock for iOS 8 to iOS 10
You can also use DNS services to get around the activation lock. This is a somewhat unique solution. To unlock the activation lock, you will need to reset some network settings on the device. This approach is effective, although it is not long-lasting. Follow these steps to apply this fix:
Select your country/region first when setting up your device.
selection screen.
Select "More Wi-Fi settings" from the options menu.
(Note: You will be unable to connect to any network or Wi-Fi while executing these procedures, and the device's SIM card must also be installed.)
Select the "I" option on the next screen again

via DNS

Type one of the following IP addresses in the "DNS" field.

North America: 104.154.51.7 Asia: 104.155.220.58 Europe: 104.155.28.90 South America: 35.199.88.219 Other: 78.100.17.60

To return to the network settings after typing, select the "Back" option in the top left corner of the screen.
Select your Wi-Fi network from the list of options now.
Enter your Wi-Fi password to connect to the network.
Finally, on the following screen, choose "Back."
You can effectively reset the iPhone or remove the activation lock by removing the IP address of the current Apple ID in this manner. However, there are a few drawbacks to this strategy.
Disadvantages:
You run the danger of exposing all of your internet traffic (including usernames and passwords) to an unidentified third party, the DNS provider.
This solution is only applicable to iOS 8 and iOS 10 users. It is not really compatible with versions above or below. Security protections have been added to newer versions to counteract this "attack."
Many iPhone capabilities will become inoperable or, in some cases, permanently disabled if the DNS is changed. It restricts you to only a few functions of your phone.
It is a flimsy solution. This means that all the above settings can revert back to the default settings whenever the DNS gets the chance to pick the IP address automatically over the internet.
3. Bypass via the Previous Owner
If you have the ID and password information of the former owner, you can utilize this method. You will need to check in to your iCloud account with your password for this technique. This patch is really not for you if you don't have this information. You can read the rest of the article for other solutions or try one of the above.
Follow the steps below to use this method:
To remove the activation lock from your iPhone, go to the iCloud settings and disable "Find My iPhone."
On your Apple device, navigate to "Settings."
At the top of Settings, tap the Apple ID or owner's name.
Hit iCloud in the settings menu.
Select the "Find my iPhone" option from the iCloud menu.

check Find My status

By clicking the button once, you can turn it off.
Your iPhone will prompt you for your password. You will need to enter your iCloud password to proceed.
In the textbox, type your password.
Because the activation lock has been removed, you can restore your Apple device to factory settings now that you've successfully deleted the activation lock from the iPhone.
4. Bypass via iCloud
This approach also necessitates the owner's Apple ID and password information. You must first log in to iCloud before using this method to unlock the iPhone. You can use this way to address the problem if the owner of the phone is not there, but you have the ID and password information.
You can implement this fix by following the steps below.
Go to the official iCloud website from any device or computer. Sign in to iCloud by clicking the iCloud sign-in button.
Use the owner's Apple ID and password to access the iCloud account.
Choose the Find iPhone option. Note: This is the Find My service; the name of this service on iCloud.com has not yet been modified, but it is available on all Apple devices.
To begin, open the map. Find and select the blue dot associated with the iPhone you need to sign in to on this map.
Select Erase iPhone from the selection menu.

Erase find my on iCloud

Finally, pick "Delete from Account" from the drop-down menu.
It is important to note that this is essentially a device reset. If you delete your iPhone, you will lose all of your data. You should be able to get a backup through iCloud or iTunes/Finder (or another backup option of your choice).
Your existing data may be permanently lost if you have not backed up on any of the platforms. However, if you are a first-time user who only wants to reset the device so that you can use it, this should not be an issue.
5. Remove Activation Lock Officially
If none of the abovementioned tactics have functioned for you, you can try to seek professional assistance to address your problem. All the problems and their answers linked to the iPhone being locked due to iTunes or any other issue can be solved by the Apple store officials.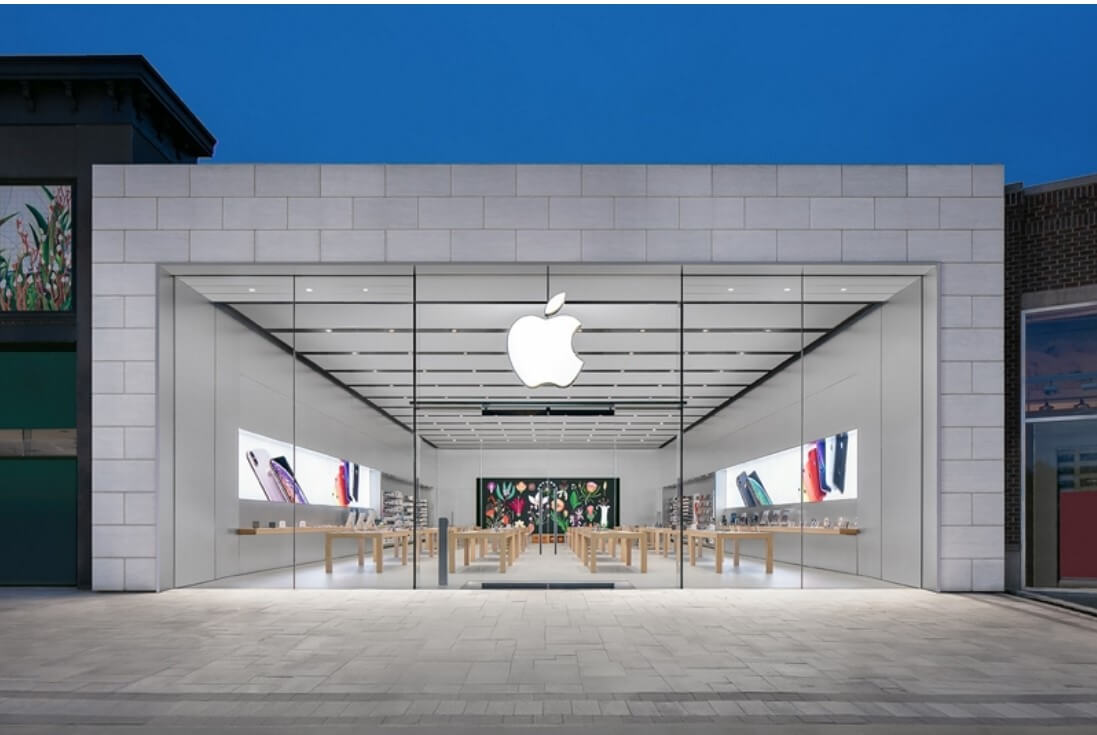 Contact an Apple Store
However, before traveling to the Apple shop, make sure you have the necessary information:
You must bring your actual and legitimate proof of purchase with you.
Make an appointment with the Apple shop personnel before going, and make sure you have your copy of the proof of purchase with you.
6. Contact Apple Support
If your issue is really not related to any of the above-mentioned issues, you should contact Apple support or discuss it in one of the Apple support groups, which typically cover a wide range of issues and solutions relating to Apple devices.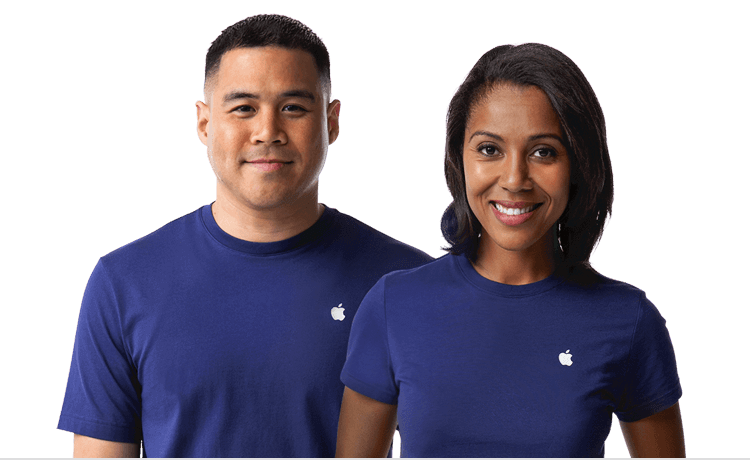 Support Apple Official Pic
Apple Service is very attentive to client support when it comes to fixing issues that Apple customers have with Apple products.
To contact Apple Support, browse to their official support website and call their toll-free number. To attempt this precise solution, click this link.
Hopefully, Apple's support staff will be able to resolve the problem, and the Apple device will be unlocked successfully.
For its users, the iPhone is a necessary everyday item that allows them to communicate or obtain knowledge and share it with their community. Newer iPhones, on the other hand, can be quite costly, therefore people who are on a tight budget often go for secondhand phones.
Activation locks on used iPhones are basically locked using the previous owner's ID and password information. As a result, when people buy a locked iPhone that doesn't operate, it might be inconvenient and prohibit them from resetting their device.
Although there are numerous ways that have the potential to remedy this problem, they are difficult to implement and may harm users' personal information.
LockAway, on the other hand, is not only fully compatible with practically every iOS device, but it also promises that clients will not lose any data due to its excellent repair capabilities. This method unlocks the device in a matter of seconds with just a few taps.
If you don't want to utilize LockAway and none of the other options work, please contact Apple's official support team as soon as possible.