Are you a new iPhone 13 user who has recently switched from Android to iOS, or have you dropped your iPhone 13 and now its power button is damaged? In both cases, you may face the problem of shutting down your iPhone 13. If you don't know how, or have problems doing so, then this guide is for you. I will show you, step by step, different ways of turning off your iPhone 13.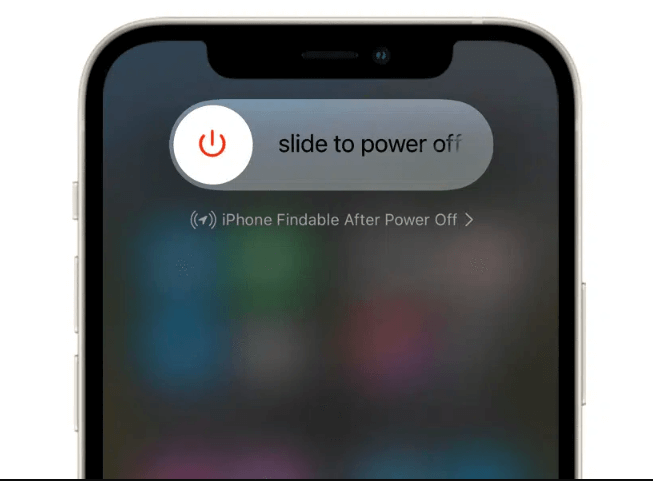 Turn off iPhone 13
Turn Off iPhone 13 via Physical Buttons
You can use the hardware buttons to turn off iPhone 13. When your iPhone is stuck due to some bugs or malware, this technique will work for you too.
Steps:
Press and hold either volume button and the side button at the same time until the Slide to Power Off slider appears.
When you see the slider on your screen, swipe it to the right side of the iPhone and wait for a few seconds until your iPhone shuts down completely.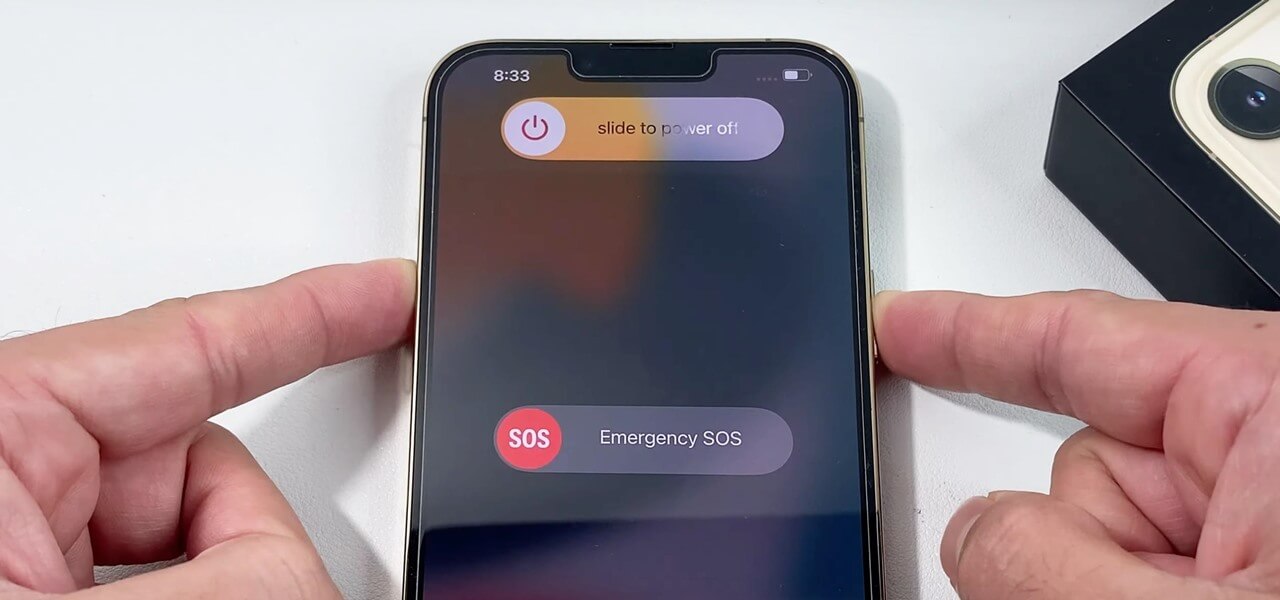 Turn off iPhone 13 via buttons
Turn off iPhone 13 via Settings Without Buttons
iPhone Settings has the option to turn off the device. This is the easiest way to restart your iPhone using the touch screen, especially when your side buttons are damaged.
First, on the home screen, tap Settings.
Select General.
Select Shut Down from the drop-down menu.
Right-click the Power Off slider and drag it to the right. Wait a few seconds until your iPhone shuts down completely.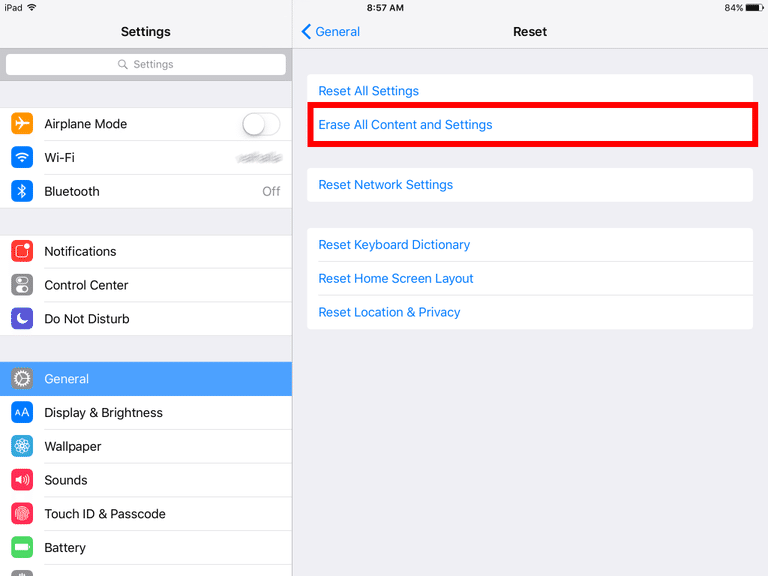 Shut down iPhone 13 via Settings
Turn off iPhone 13 via AssistiveTouch on The Screen
AssistiveTouch lets you turn off the iPhone 13 on the screen. Once it is activated, you can not only add custom gestures to it but also customize the top-level menu as per your desire.
For example, you don't need to press the Home button to access the device's home screen.
Here are the steps:
Go to the Settings menu and select Accessibility.
Now choose Touch, followed by AssistiveTouch.
Toggle the AssistiveTouch on. If you see a floating circle on your iPhone, you have now enabled AssistiveTouch.
To turn off your iPhone, open the menu by clicking the floating circle and selecting Device. There will be a lock screen button on the smartphone.
Finally, hold the lock screen icon and either volume icon. On your screen, you should now see a shutdown slider.
If you move the slider to the right, your iPhone will turn off.
Note: These methods work on iPhone 11, 12, 13 and other models that don't have a Home button.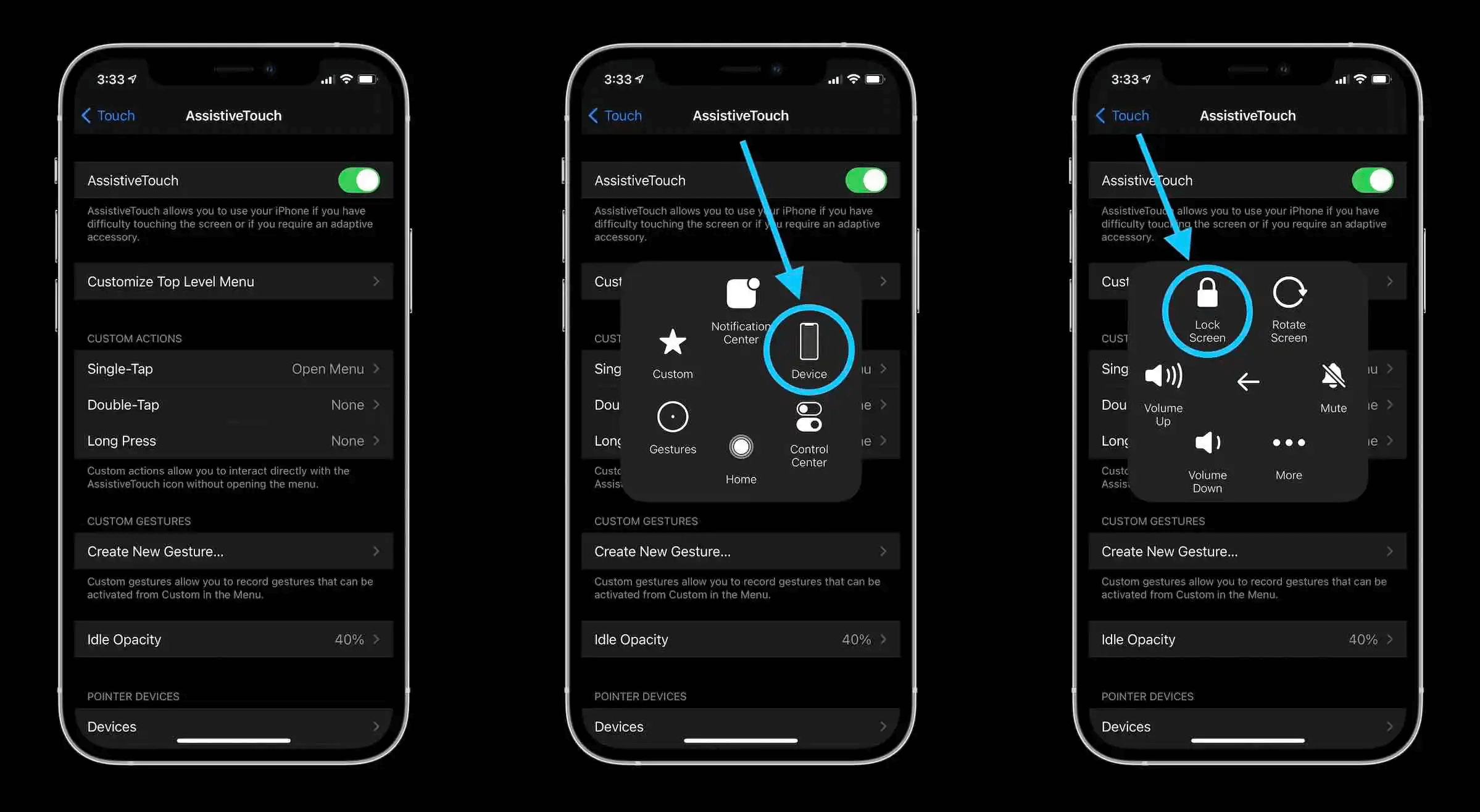 Shut down iPhone 13 via Assistive Touch
If your iPhone 13 isn't responding as usual, like it's not catching the Wi-Fi signals, the volume isn't working, or if it is responding late, you should force restart your iPhone 13.
iPhone 13 is fancy, but if you don't know how to use it, like turning it off, there can be great inconvenience, especially if you want to attempt a restart when it's glitching. With this article, you get to learn all useful ways to turn off an iPhone 13. Ciao!