Is your iPhone slow because it is loaded with cache?
Does your iPhone freeze often and you cannot open apps?
Is your iPhone getting hot while performing multiple tasks?
Is your iPhone touch unresponsive?
Is your iPhone not catching network signals or having unstable Wi-Fi connectivity?
Does your iPhone have no sound even on full volume?
If you are suffering from such or similar problems, you should first try to perform a soft reset on your iPhone. In this article, I will show you how. Also, if your problem remains unsolved, I'll have other solutions too, to make sure your iPhone is returned to normal. Let's dive right in!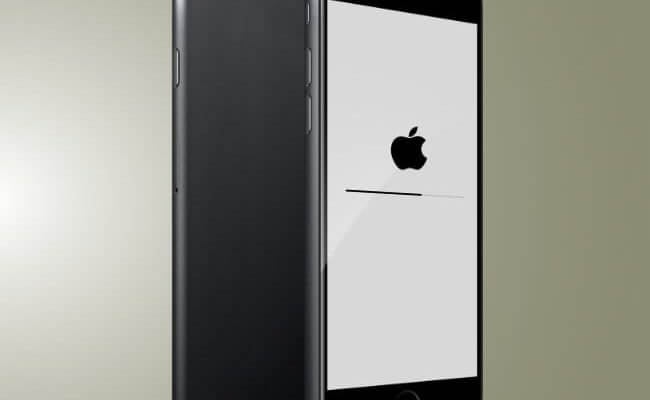 restart your iPhone
What is a soft reset?
A "soft reset" is the same as a restart. It simply refers to turning your iPhone off and on again. When you perform a soft reset, it stops all the applications in your iPhone, cleans its primary storage (RAM), and refreshes it again. It doesn't erase any of your data yet can greatly help get your iPhone working, when it doesn't function or respond normally.
Soft reset via buttons
iPhone X, 11, 12 or 13:
Hold down a volume button and side button until the power-off slider shows up. Drag the slider for your smartphone to switch off.
Wait 30 seconds. Then, to reactivate your device, press and hold the side button (located on the right side of your iPhone) until the Apple logo appears.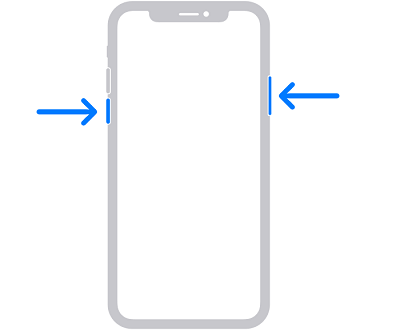 soft reset your iPhone X, 11, 12, 13 via buttons
iPhone SE (2nd or 3rd generation), 8, 7 or 6:
Hold the side button down until you see the power-off slider appear.
Wait 30 seconds after dragging the slider for your smartphone to switch off. To reactivate your device, press and hold the side button until the Apple logo appears.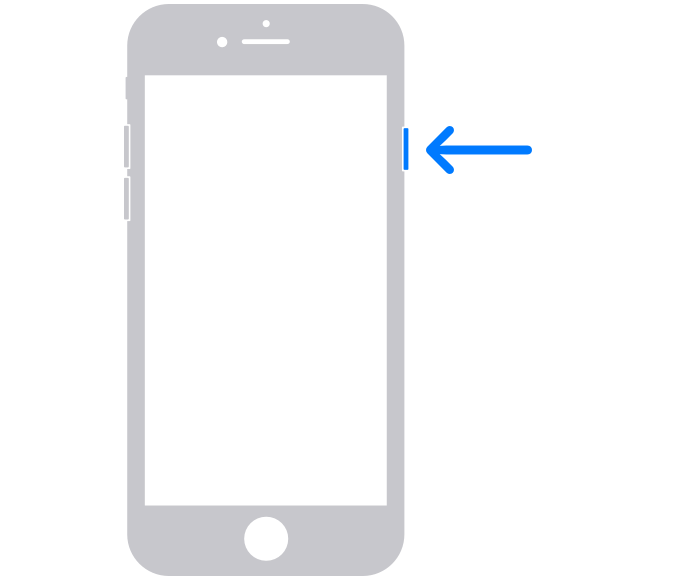 soft reset your iPhone 6,7,8 and SE(2nd and 3rd) via buttons
iPhone SE (1st generation), 5 or older:
Hold the top button down until you see the power-off slider appear.
Drag the slider to switch off your device, then wait 30 seconds. Press and hold the top button to turn on your device until the Apple logo appears.
soft reset your iPhone 5, SE(1st) and older models via buttons
Latest news about iPhone 14
The iPhone 14 will be available with Face ID, a notch-less screen, and a front camera in a punch. Also, it is stuck with the same notch as the iPhone 13. That's why it's predicted to be restarted in the same way as the iPhone 13.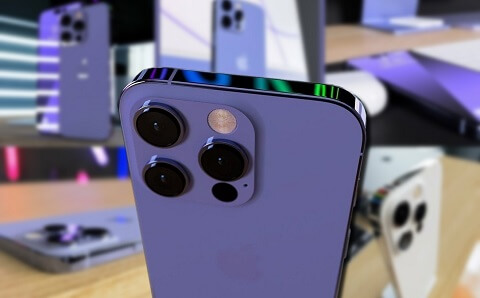 iPhone 14 is expected to have Face ID, same as iPhone 13.
Soft reset via voice control
Voice control is a new feature introduced by iOS. Through this, you can use your voice to fully control your iOS device. It's especially useful for performing motions and interacting with screen components. You can easily set up voice commands to soft reset your iPhone via voice control.
Go to the Settings app and click on Face ID and Passcode.
Now click on Disable Face ID for iPhone unlocking.
Now, Go back to Settings and tab Accessibility.
Switch on the Voice Control option. If you are setting voice control for the first time, wait for the file to finish downloading. Make sure your iPhone is connected to WiFi, or your cellular data is turned on.
Click on Customize Commands and select Device.
Go to Reboot device.
Now switch on reboot device and confirmation required.
Next, speak to the device reboot device. There will be a pop-up asking Do execute this command?
Finally, click Execute.Your iPhone will be restarted in a minute.
Soft reset via AssistiveTouch
AssistiveTouch acts as a virtual button to replace the physical buttons. It can be extremely useful when your iPhone's physical buttons are not working or broken. You can create a customized menu where you can add your desired functions like the screenshot, power off, lock screen, etc.When you soft reset your iPhone through AssistiveTouch, the steps are a little different on older and newer versions of iOS. Here are the steps:
For iPhone 8 and later
Go to Settings and tap on Accessibility.
Now click on touch and then AssistiveTouch.
Toggle to turn the AssistiveTouch on.
You have now enabled AssistiveTouch, as evidenced by the appearance of a floating circle on your iPhone.
To turn off your iPhone, click the floating circle to open the menu and select Device.
On the device, there will be a lock screen button.
Finally, hold the lock screen icon with your thumb and volume down buttons together.
Now you will see a shutdown slider on your screen.
Swap the slider to the right side, your iPhone will shut down. Next, turn it back on again.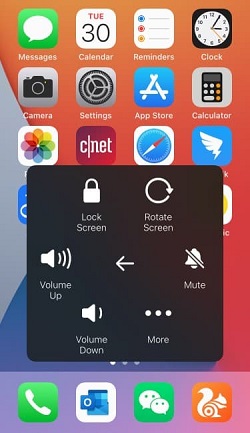 hold the lock screen icon and volume down button
What If a Soft Reset Can't Help?
A soft reset can only troubleshoot minor issues with your iPhone, such as if your iPhone screen looks unresponsive or its volume isn't working. But if the issue is complicated and you still find your device malfunctioning, you should follow the methods below.
Perform a Hard Reset
Both soft reset and a hard reset, are performed to troubleshoot your iPhone when it doesn't respond normally. A hard reset can be useful when you cannot soft reset your iPhone in the normal way, for example, when your iPhone is getting frozen, or some more serious system crashes happen.
Check this tutorial to know how to hard reset your iPhone.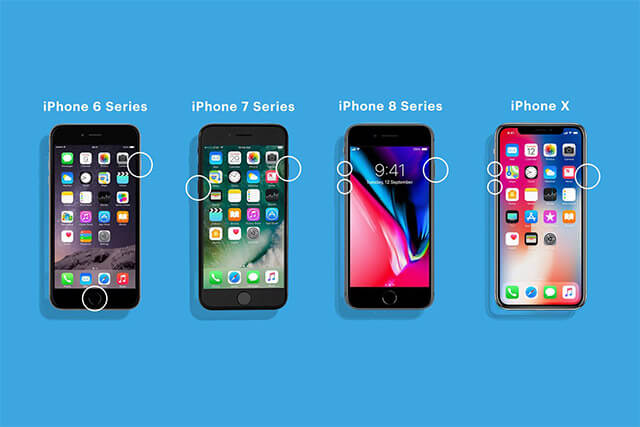 hard reset all iPhone models
Fix iPhone with Mobitrix Perfix
Mobitrix Perfix is a professional tool that helps users fix their iPhone in any scenario. You can reset your iPhone without any data loss, taking only 20 minutes. It is quite easy to use with a few clicks needed, which is why most iPhone users recommend it. It fully supports iPhone 5s to iPhone 15 and iOS 17 and earlier versions.
Here is how to do it.
To begin, download, install and run the Mobitrix Perfix Mobitrix Perfix software on your PC.

Mobitrix Perfix

Now connect your iPhone to your PC via a USB cable.
To fix any iPhone problem, select the "Start" option and click "Fix now".
Follow the instructions and download the needed packages. The whole repair process should take around 30 minutes.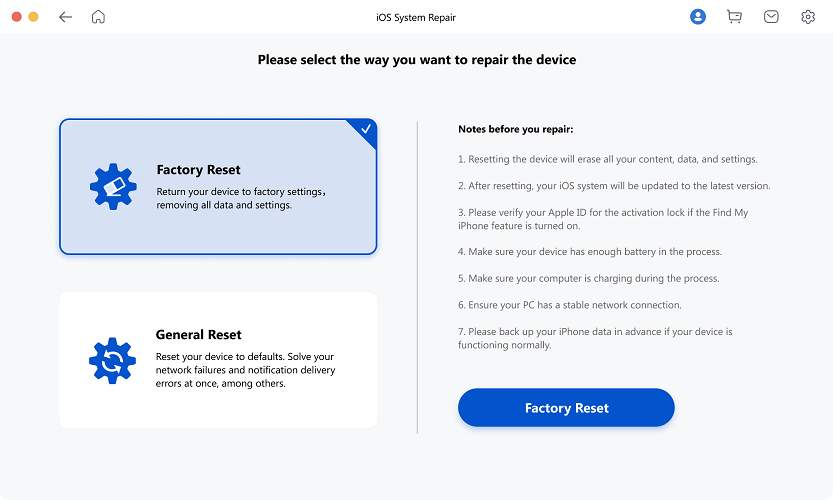 Standard repair of Mobitrix Perfixx
Factory reset your iPhone
A factory reset is a process to return your iPhone's software to its original "factory" state. This means that everything that is done by the user, including all changes, settings and your saved content, is deleted. In this way, it removes all the malware from your iPhone and resets the whole system if anything is wrong.
First, go to settings and then tap on "general."
Now click on Reset and select "Erase all content and settings."
Enter your passcode. It can be your Face ID, thumb impression, or numerical figures.
Click on "Erase iPhone."
Now to confirm this, you have to enter your Apple account ID and password.
Once you have completed all these steps, your iPhone will be restored to its factory settings.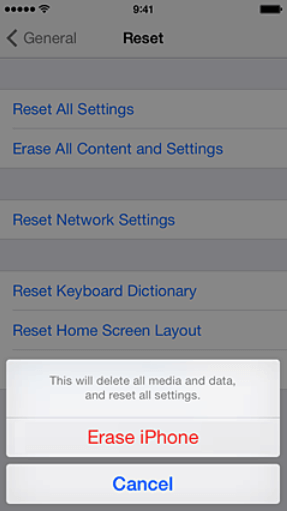 factory reset your iPhone
Update or restore your iPhone with iTunes via recovery mode
If your Mac is running macOS Mojave or earlier, you can use iTunes, and if it is macOS Catalina on your Mac, you should use Finder. However, before you begin, make sure you have the most recent version of iTunes installed on your PC or Mac. Downloading iTunes can take hours, though. Also, you need to check your PC to see whether you should download the 32-bit or 64-bit version of iTunes.
Once you have completed the process, your iPhone will restart. Now, follow the instructions to set it as new.
DFU Restore
The DFU restore is very comprehensive and is used to solve more difficult iOS system problems. When an iOS device is in DFU mode, the device is turned on, but the operating system has not started yet. Therefore, you can use iTunes to modify the operating system itself since it is not yet running. In other situations, you cannot change the operating system while it is running.
Here's a tutorial for DFU restore.
Using DFU mode can be dangerous. If you have decided to restore your iPhone via it, your Apple warranty can be voided. So you'll have to take on the responsibility for any negative results yourself.
In the article, I've shared with you different ways to soft reset your iPhone, including voice control and AssistiveTouch. I also mentioned how you can troubleshoot your iPhone issues by performing a soft or hard reset. And if your problem is too big to be solved by a soft reset, then you can use other methods to fix your problem quickly, like iTunes via recovery mode/DFU mode, and Mobitrix Prefix. DFU restore is a bit risky because it rewrites every code of your iPhone firmware. Plus, iTunes is very complicated to use.
It's better to reset your iPhone with Mobitrix Perfix . Its interface is easy to follow and you can fix your iPhone in just a few clicks.