How to fix support.apple.com/iPad/restore on your iPad screen
Have you ever had your iPad stuck on support.apple.com/iPad/restore? This means that your iPad has an issue with its software or firmware and it may be stuck at the Recovery mode screen. But worry no more because this article specifically shows you how you can solve this issue on your iPad.
If you encounter a black screen on your iPad that means that something is wrong with your iPad's firmware or software and it needs to be fixed. In this article, we are going to discuss the different approaches you can take if you encounter such an issue as shown below.
Restart your iPad.
To restart your iPad, follow the steps below:
1. Connect your iPad to a computer using the iPad's cable.
2. Restart your iPad. How to restart different iPad models is shown below: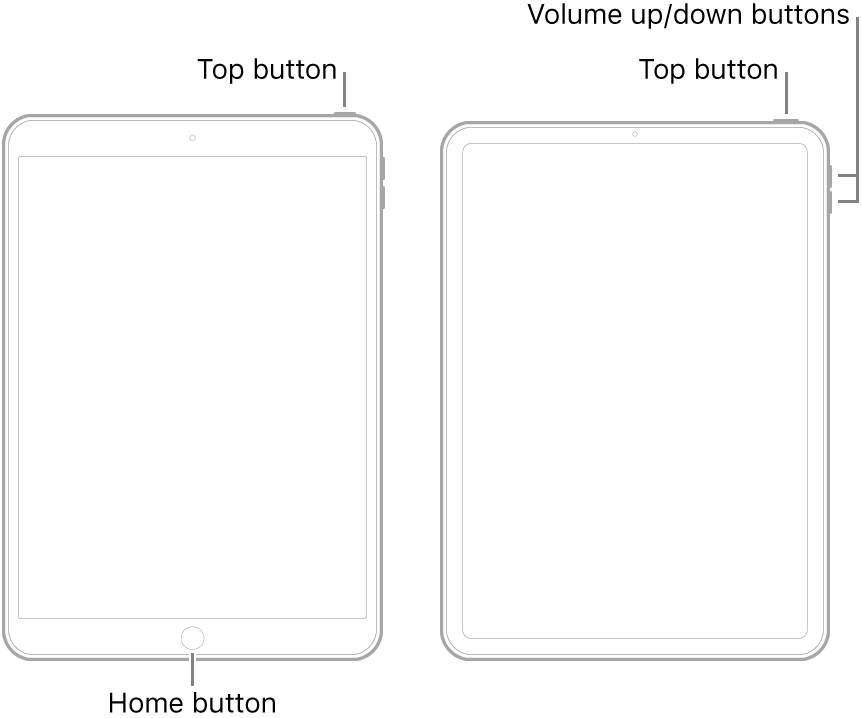 In the case of iPad models that don't have a Home button, you can press the volume up button shortly then release it. Search for the top button then long-press it until your iPad restarts.
If your iPad has the Home button, long press both the Top(side) button and the Home button until the Apple logo appears.
Update your iPad via iTunes
In case restarting your iPhone does not fix this issue then you can try using iTunes. iTunes is a simple software that can help you fix the problem by using your iPad and a computer.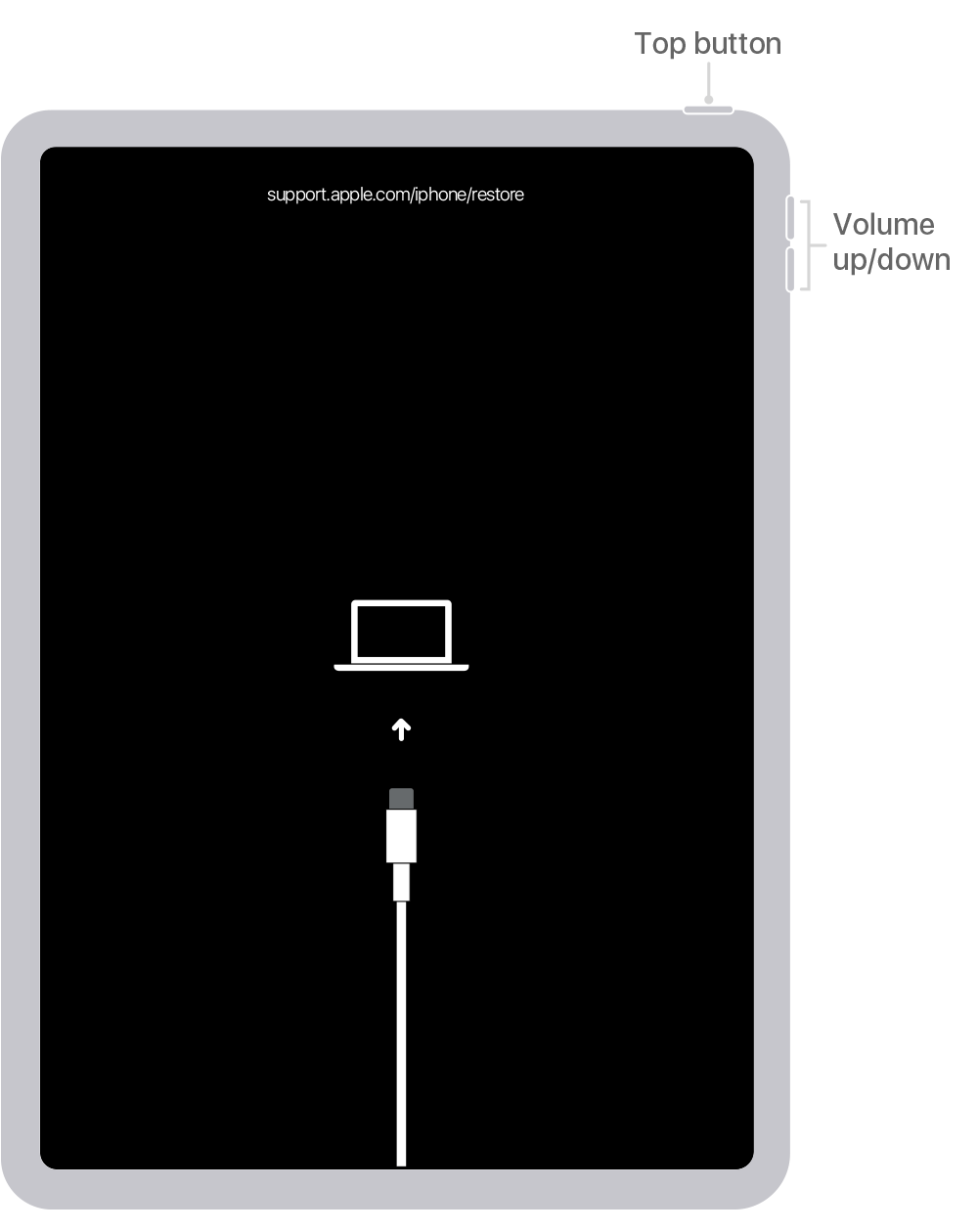 Steps:
1. Download the latest version of iTunes and install it on your computer.
2. Connect the iPad that has the issue to the computer by use of a USB cable.
3. Select your iPad from the list of devices and click on "Summary" then select the "Check for Update" option.
4. Ensure you select the "Download and Update" option and provide your password when prompted.
If your iPad exits the recovery mode then you can repeat step 3 above.
This method will not lose any of your data but if you are worried about your data, you can back it first before updating.
Use Perfix.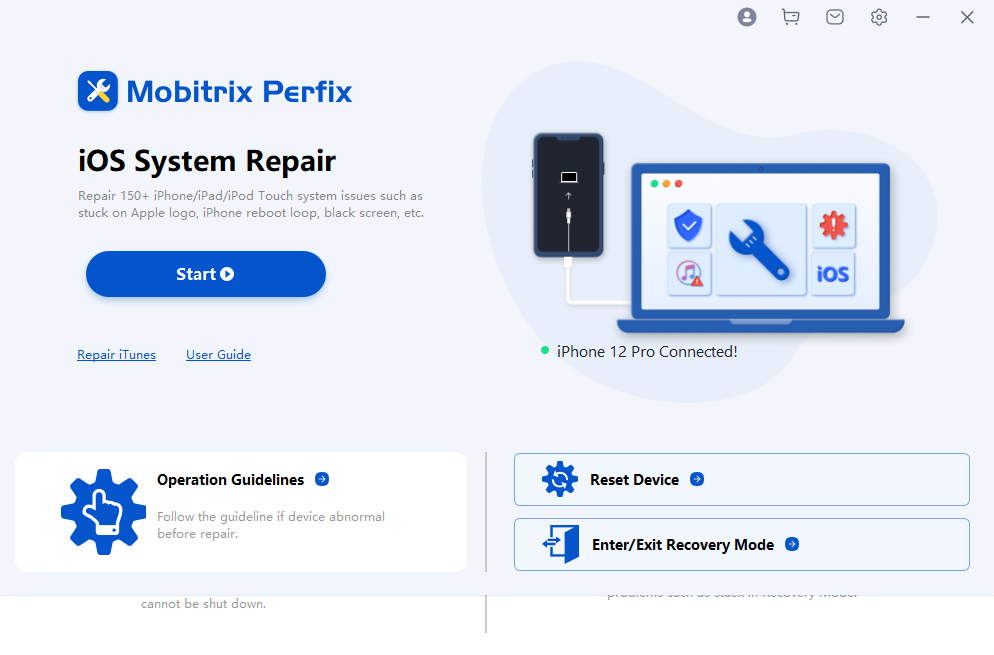 Mobitrix Perfix is a simple professional tool that can effectively solve the issue mentioned. This tool is also able to solve different issues such as your iPad experiencing low volume, black screen, and even frozen screen.
Some of the best features that make Mobitrix Perfix the best option include:
It is easier to use than iTunes.
Your iPad issues will be fixed effectively.
Works well with different iOS versions and devices.
Your data is well secured.
Data privacy is considered.
It is very fast.
The steps below will guide you on how to use Perfix:
1. Download Perfix and install it on your computer.
2. Connect your iPad to the computer using a USB cable.
3. Click on "Exit Recovery Mode".
Restore your iPad.
This is another solution also that you can try using. The advantage of this option is that all issues of your iPad will be restored but be aware that all your data will be lost completely.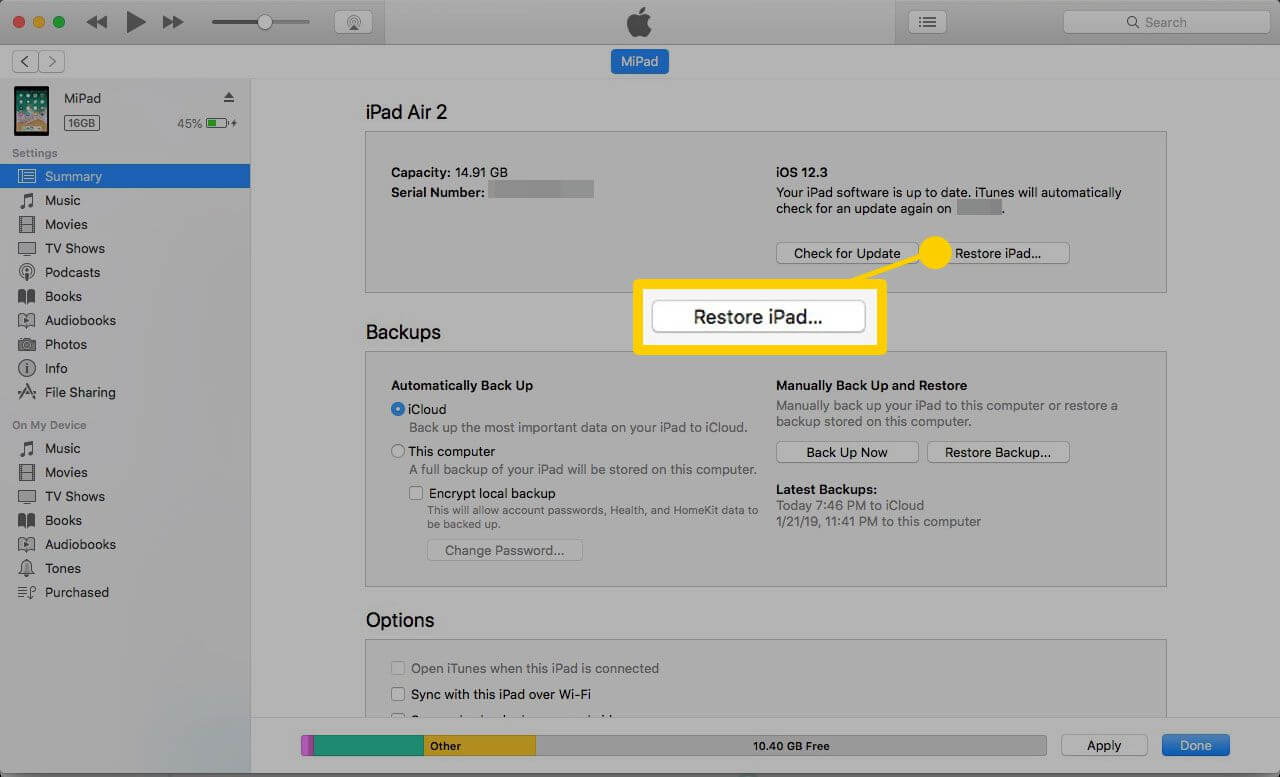 Steps:
1. Ensure the latest version of iTunes is installed on your computer.
2. Connect your iPad to the computer after launching iTunes.
3. Select your device then click on the 'Restore iPad" option.
Check hardware problems
iPad's pieces of hardware may be damaged causing your iPad to be stuck in the Recovery mode screen. To check for hardware problems on your iPad just make an appointment with the nearest Apple store to you.
At the Apple store, your iPad will be repaired or even replaced. If your iPad's warranty is still valid then you can use it and you won't be charged for any services.
To conclude, the support.apple.com/iPad/restore screen usually appears when your iPad's update gets interrupted. And it can mostly be fixed through the methods above.
But if you want a method that will easily and effectively solve this problem without even losing any of your data or leaking any of your private data then go for Perfix.