Thank you for downloading
[ Windows Version ]
Where Is My Downloaded Installer?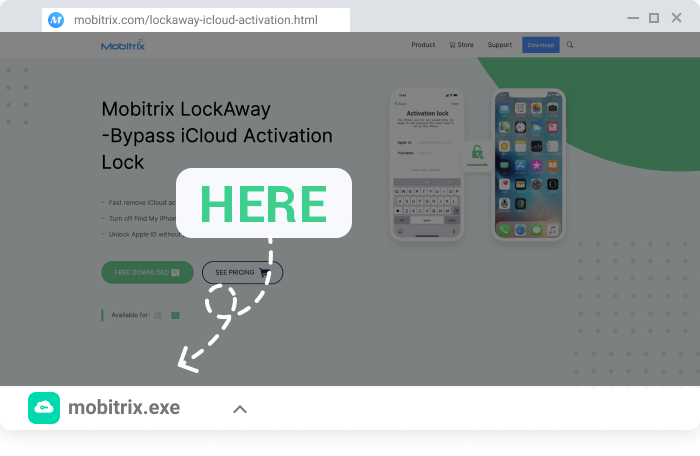 For Chrome
At the bottom of your browser window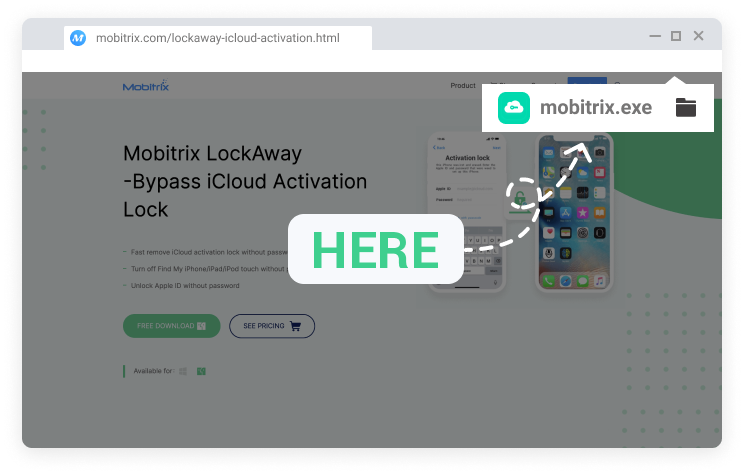 For Firefox
In your browser's toolbar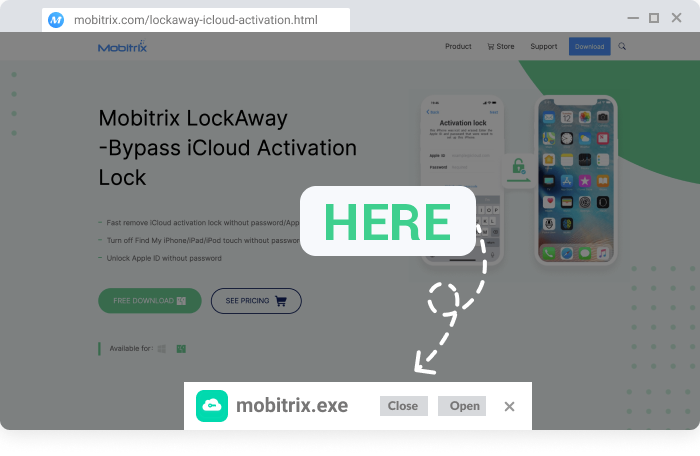 For IE and Microsoft Edge
At the bottom of your browser window
Download or installation fails?
Please try one of the following installation methods:
Frequently Asked Questions
Please check our Tech Spec. If your device model is in the supported list, LockAway usually have a 99% success rate for unlocking your device. If you fail to unlock your device, we will guarantee a full refund. You can request the refund within 30 days of the purchase date.
We do have a 30-day Money Back Guarantee for all products. If there is no solution after analyzing your problems, you'll be entitled a refund. Please review our refund policy via https://www.mobitrix.com/refund-policy.html
No software can unlock iPhone without losing data by far on the market. But you can restore backup file to iPhone if your have made backup in iTunes or iCloud.
1. LockAway is lot cost-effective than lock repair store, which normally charge $100+ per service.
2. LockAway helps you to save the searching and traffic time. You can repair your phone at home and it only takes about 30 minutes.
3. LockAway helps you save a lot repairing time and 100% protect your privacy. In repair store, you may leave your phone there for 2~3 days (shipping may takes longer), and no one can guarantee the security of your personal information.