(2021) How to Fix "Waiting for Activation..." Error on iPhone
While trying to activate your iMessage, an error message "Waiting for Activation..." may pop up. This is frustrating because one cannot send texts using iMessage. This article outlines why this error may occur and easy solutions you can use to fix it.
Why Does iPhone Say "Waiting for Activation..."?
This error may occur when:
Your device is not connected to a Wi-Fi network or data
Sending text messages is not set up on your phone.
A fault may occur at the carrier's end, thus preventing you to send and receive messages.
You have insufficient credit to send a message
Your phone's date and time is incorrect.
There is a temporary issue with the server for Apple.
How to Fix Waiting for Activation Error on iPhone in 5 Ways
Many factors can cause the error of "Waiting for Activation...", thus it is time-consuming to check every possible way to fix it.
Below are the methods you can employ while fixing the issue. The most efficient way is using Perfix.
1. Fixing "Waiting for Activation" Error on iPhone via Perfix
Perfix is a professional tool that enables a user to fix the error efficiently. This method is 100 % guaranteed that it will work and does not lead to data loss.
Advantages:
Any user's data is not lost
It is compatible with all versions of iOS
It is 100% guaranteed that it will fix the issue
It is easy to use this method because it involves a few steps.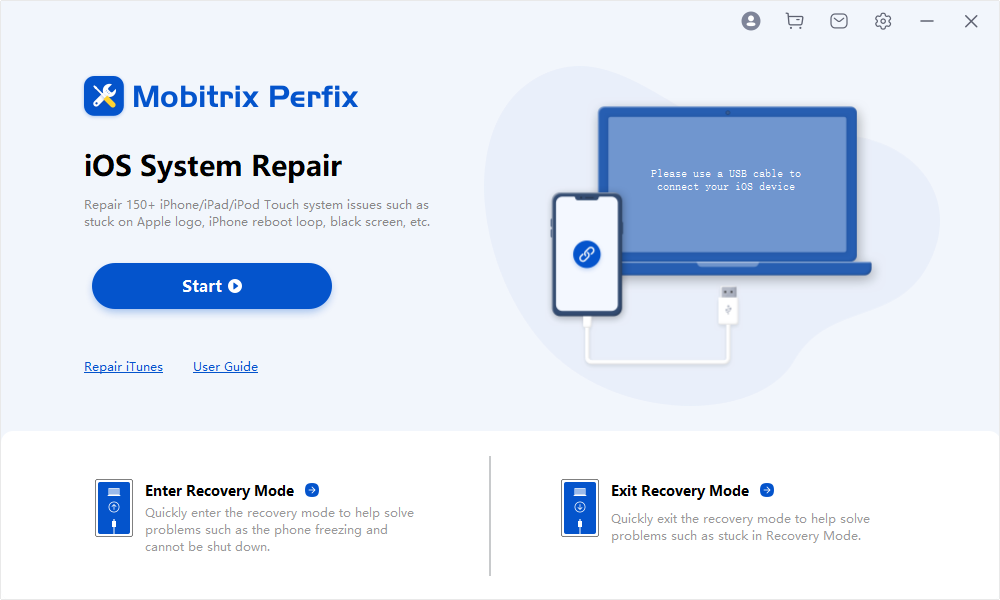 How to Use Perfix to Repair iPhone with "Waiting for Activation" Issue:
Download Perfix from the official website. Install it on your PC and then launch it.
Connect your iPhone to your computer. Wait for your phone to be recognized by Perfix.
Choose the Standard Repair option to solve the problem.
If you want to quickly solve iPhone's "Waiting for Activation" issue, I recommend using Perfix. Although it is a paid software, it can save you time and is very convenient.
You can use the following methods as well. However, it is not a guarantee that they will 100% fix the issue.
2. Get Rid of "Waiting for Activation" from iPhone through Apple ID
Ensure that your iPhone's operating system is updated. To update it, launch Settings > General > Software Update.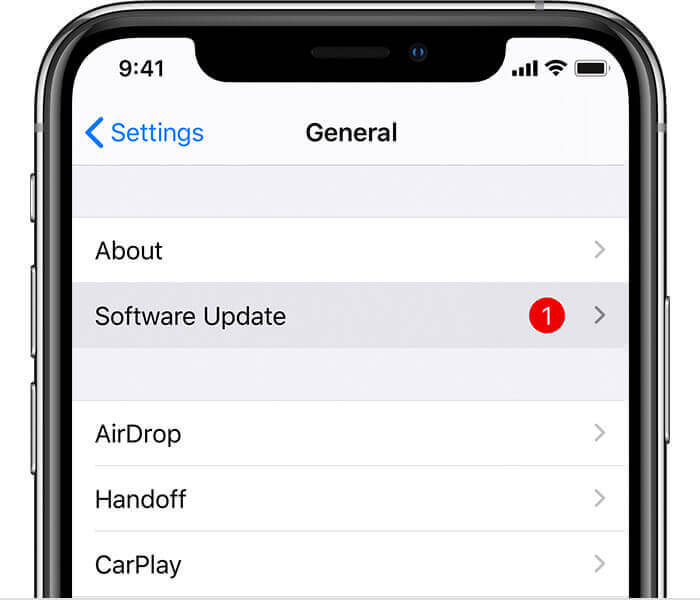 If the software installed in your device is updated and the issue still exists, you can employ this technique. Below is the procedure for using this method:
Launch your Settings app. At the top of the app's screen, click on and your name.
Scroll the screen downwards and when you see the Sign out option, click on it.
Provide the password for your Apple ID and then log out.

Restart your phone.
Run the Settings app and click on the Sign-in button that appears at the top of your screen.
Provide a password for the Apple ID and then Log in.
After logging in, confirm if the iMessage problem has been solved.
If the problem persists, you can close iMessage and then relaunch it. Check how to do it in method 3.
3. Check iMessage and FaceTime to Fix "Waiting for Activation" Error on iPhone
iMessage could misbehave as a result of an update that was carried out. The problem is usually minor and can be solved by restarting both the iMessage and the FaceTime applications since they are related.
Step 1 : Turn off the applications:
Launch Settings, and click on Messages
Turn off the toggle switch that appears next to iMessage.
Restart your device when the two apps have been turned off. After rebooting, turn the two apps on.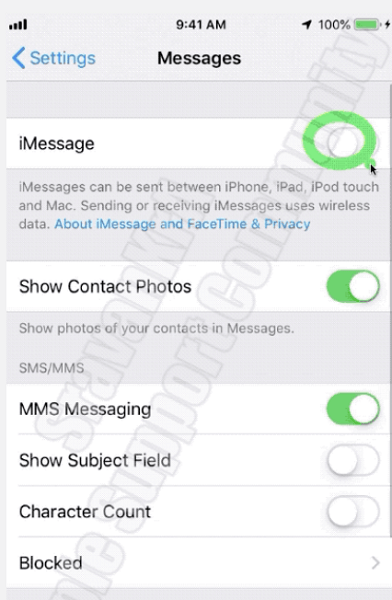 4. Fix iPhone's "Waiting for Activation" via Network Settings
iPhone is not connected to network or Wi-Fi is one of the main reasons that lead to the issue of Waiting for Activation. Let's have a try to fix the network related problem.
Check Network Settings
Turn airplane mode on & back off.
Launch Settings > General > Wi-Fi or Cellular Data. Ensure that your phone is connected to the internet.
Reset iPhone Network Settings
This method does not affect your personal data like videos, apps, and photos. Follow the steps below while using this technique:
Open your Settings app
Click on the General button.
Scroll the screen downwards until you see the Reset button and click on it.
Click on the button for resetting network settings.
Provide your password
After completing the process, restart your phone and then activate iMessage.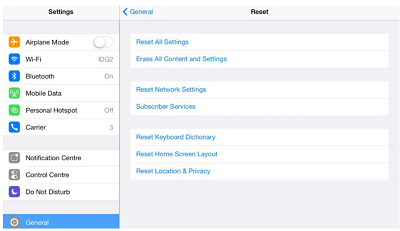 Resetting your network settings only removes your password for Wi-Fi. All the other information is left intact. After logging in to your Wi-Fi, you will be required to enter any password that your phone may remember.
5. Restore iPhone to Factory Settings to Fix "Waiting for Activation"
This method can lead to the loss of your personal data that is saved in the internal storage of your phone. Back up your data before starting the process.
Steps for restoring iPhone to factory settings:
Start Settings application
Click on General
Scroll downwards until you identify the Reset button and click on it.
Choose the option for erasing all your settings and contents. All the data stored in your phone's internal storage is cleared.
Key in your password so that you can continue with the process.
Click on the button for confirming that you require to delete your data and restore the factory settings of the phone.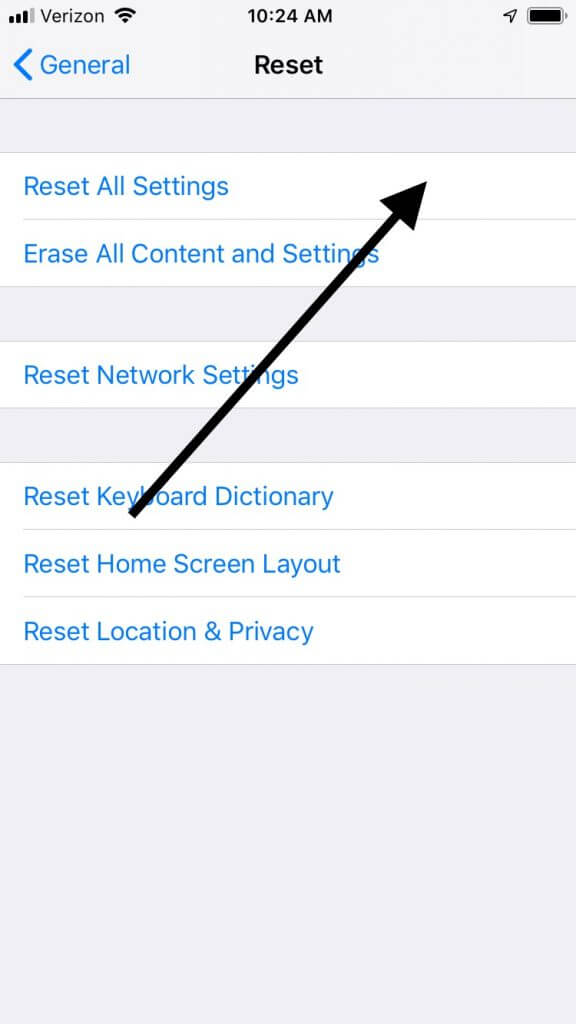 This method can solve your problem at a higher rate of success. It, however, leads to loss of data and personal information stored in your phone's internal storage.
Summary
This article has covered reasons that can cause the error "Waiting for Activation..." on iPhone to occur. 5 Easy ways that can be used to fix the problem have been outlined as well. Perfix is the best and the recommended method because the user is 100% guaranteed that the issue will be fixed.