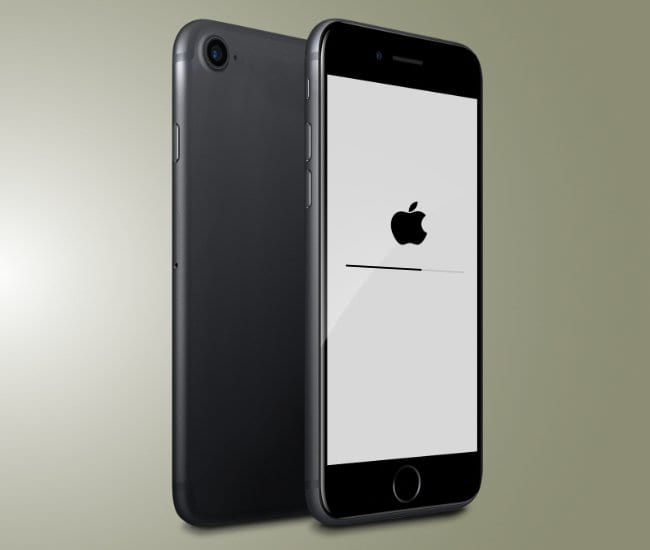 Factory reset iPhone 7
When Should You Perform a Factory Reset on iPhone 7?
A factory reset on your iPhone 7 can be very handy for you in situations like these:
Your iPhone 7 has major software issues such as apps crashing, WiFi not working, etc.
You want to sell your iPhone 7 and need it completely clean before it lands in the hands of someone else.
Your apps take significant time to launch, and the overall performance is sluggish.
You need to clean your iPhone from a lot of junk.
Your iPhone 7 is stolen and you are afraid that your personal info will be leaked.
Factory Reset iPhone 7(Plus) via Settings
You can quickly factory reset your phone from the Settings app. This action will remove all data including your files and passcode from the device, but ensure you have created a backup prior to it!
Launch the Settings app on your iPhone 7/Plus.
Navigate down to and select General.
Scroll down the list and select Reset.
Choose Erase All Content and Settings from the list and tap Continue.
Enter your Apple ID credentials.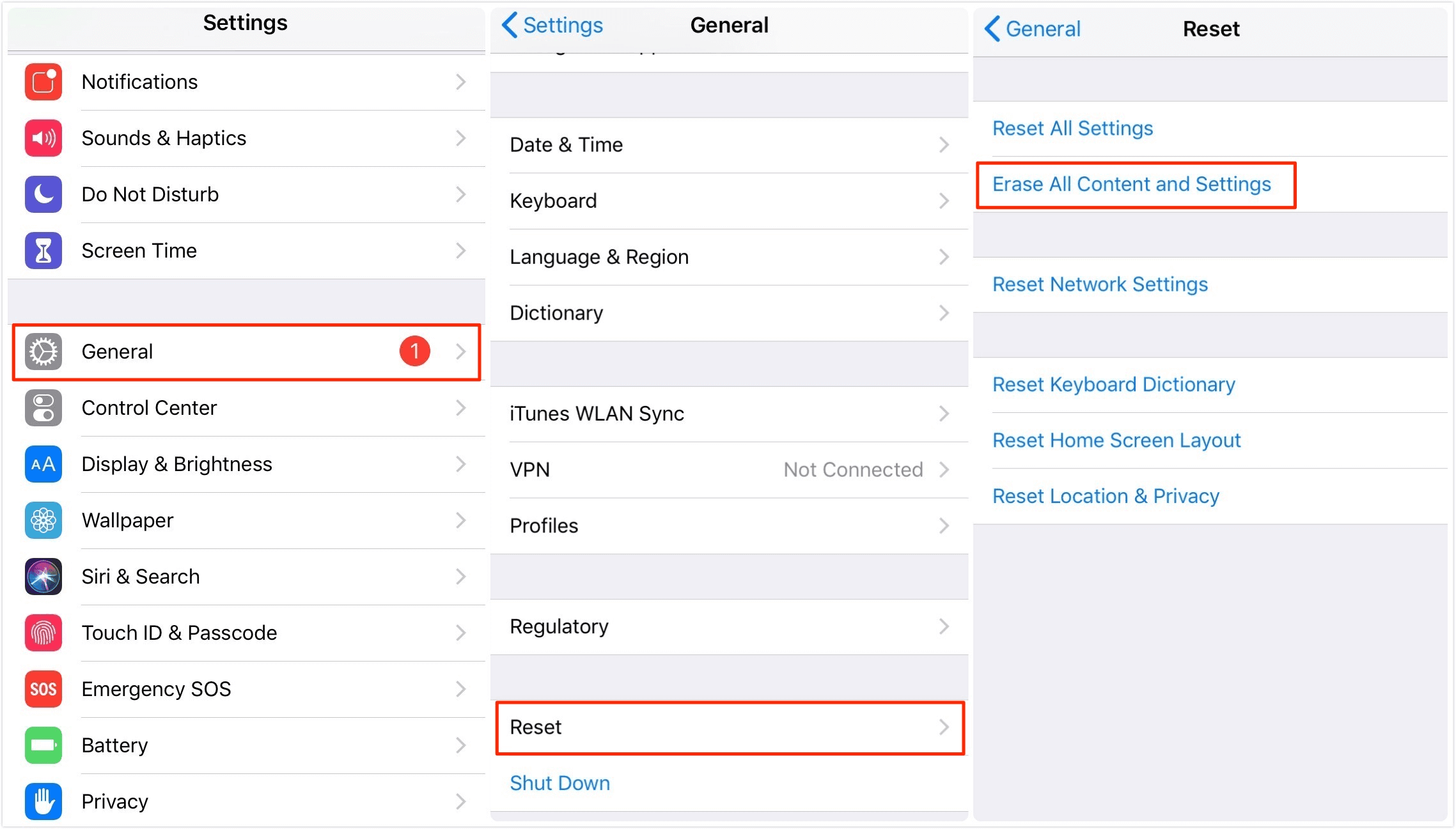 Factory reset iPhone 7 via Settings
Factory Reset iPhone 7(Plus) via Mobitrix Perfix without Screen Password/iTunes
Factory Reset means erasing all contents stored on your iPhone 7/7 Plus. If you are solely performing this activity because you want to fix underlying system issues in your iPhone, then I suggest trying the third-party app such as Mobitrix Perfix, which is accessible on Windows and macOS.
Here's how to repair iPhone 7 through Mobitrix Perfix:
Download and install Mobitrix Perfix.
Connect your iPhone 7 to your PC/Mac using a lighting cable.
Click on Start on the main menu.
Download the FixFile Package (This will be automatically located for you).
Start Standard Repair.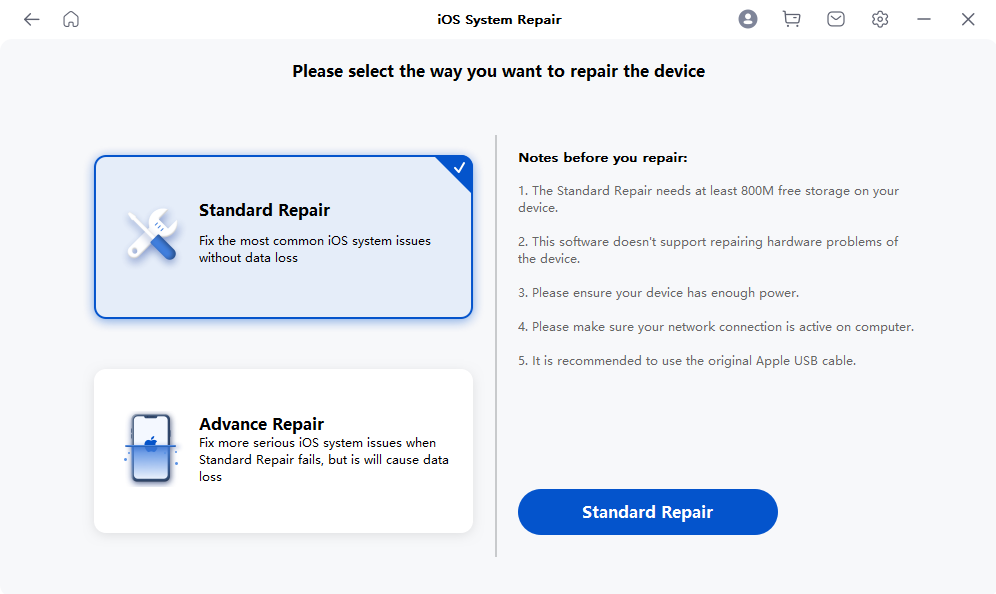 Repair iPhone 7 with Mobitrix Perfix
You can also use this very software to factory reset your iPhone 7 in no time, without iTunes or any added prerequisites.
Use a USB cable to attach the iPhone 7/7 Plus to the system.
Click Reset Device.
To end, select Factory Reset.
Factory Reset iPhone 7(Plus) with iTunes(Recovery Mode)
This method requires a PC, iTunes installed, and your iPhone 7 to be in Recovery Mode. This specific troubleshooting utility enables you to reset your iOS device to its default settings, erasing the data in the process.
To ensure this method works, iTunes must be installed on your PC with Windows 8 or newer.
If you are using a Mac with macOS Mojave or older, then make sure the latest iTunes update is available. In the case of macOS Catalina or newer, open Finder.
Turn off your device by holding the Power button until the slider appears.
Connect your iPhone 7 to your PC with a lightning cable.
Press and hold the Volume Down and the Side button until your iPhone turns off and you see the Recovery Mode screen.

iPhone 7 enters Recovery Mode

Once iTunes detect your device, the following message will appear on the desktop screen: "There is a problem with the iPhone "iPhone" that requires it to be updated or restored..
Next, click Restore.
From iTunes, press Restore and Update.
Click Restore.
Factory Reset iPhone 7(Plus) via iCloud
Although surprising to some, you can also factory reset your iPhone 7 through the Find My feature. Primarily, this method enables you to remotely erase the iPhone in case it was stolen or you lost it.
This solution is also useful when your iPhone 7 is disabled after you enter the wrong screen passcode multiple times.
However, if your locked or lost iPhone isn't connected to a network, then this solution won't work. Moreover, the Find My option should have been enabled on the device previously.
Here are the steps you need to follow:
Visit iCloud.com and enter your Apple ID credentials.
Launch the Find My iPhone option on iCloud.com.

Select the Find iPhone Icon

Select All Devices Info, and then from the list of devices.

Click All Devices and Select iPhone 7

Click Erase next to your iPhone 7.

Click Erase

You will be asked for your Apple ID password again for security measures.
You can also request a code to be sent to your iPhone 7 for verification.
Proceed with the onscreen steps, and your phone will start formatting.
All the solutions mentioned above can factory reset your iPhone 7 with high efficiency. Remember if you are simply looking to factory reset your iPhone 7 in the hope to fix unexpected system issues, then I suggest giving Mobitrix Perfix a chance as it will allow you to repair the device without data loss.