How to Unlock Disabled iPhone (2021 Guide)
There will be many instances where you forget your passcode. As a result, you will enter it several times, hoping to be successful. Unfortunately, if you are not lucky enough, Apple will notice this activity as an invasion. As a result, your iPhone will be disabled.
If you are facing such a situation, this article can teach you several comprehensive and diversifying methods. By following the instructions, you will know "how to unlock disabled iPhone."
Most of the methods you will find in other articles reduce the difficulties that the user might face. They also assist in easing the process as much as possible. This content will introduce you to some of the latest methods to regain access to a disabled iPhone.
All of the ways mentioned in this article are marked with whether you will require a computer, Apple ID, and password. In this way, you can pick and choose the one that suits you the most. Keep on reading so that by the end of this article, you can unlock your iPhone successfully.
Unlock Disabled iPhone via LockAway (For all Computers)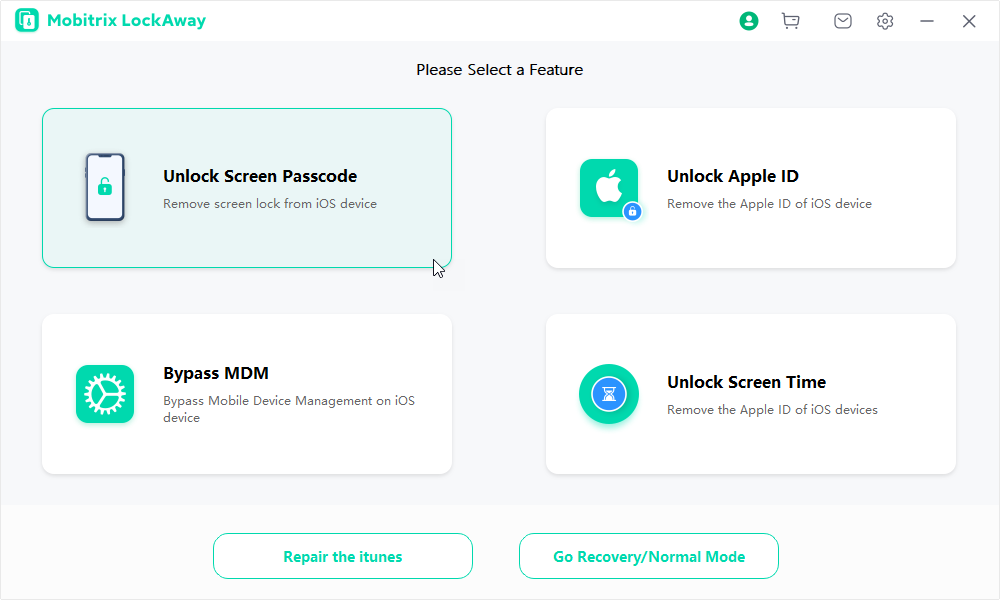 When it comes to unlocking your disabled phone, a professional tool can act as a real lifesaver. Mobitrix LockAway- Unlock iPhone Passcode will help you in regaining the access back in the most effective manner. It is the handi-est tool because you will not be required to enter your Apple ID password.
Furthermore, if you have inherited this phone and the previous owner has not told you the correct password, which has led to this stage, you can easily use LockAway to access all of the features of Apple. All this without having to go to the Apple store or waiting for the previous owner to take you out of this situation.
Here is why that it is considered the best solution:
All iOS versions support it.
It is supported from all the iPhone series, from 5s till 13.
It is user-friendly. You will not have to spend hours understanding the technicalities.
It does not require the Apple ID and password. So, if you are someone who has bought a second-hand phone and cannot unlock it, this will be your hero.
It will bypass or remove the iPhone screen lock in a matter of few seconds.
It can be used on any Windows computer or Mac.
These are the few easy steps that will solve the lock issue within a few steps:
Connect your device to your Windows computer or Mac
Select Unlock Screen Passcode mode
Unlock your screen lock
Unlock Disabled iPhone (For Mac Other than Catalina)
If you have unsuccessfully attempted to unlock your iPhone or iPad and receive a message "iPhone is disabled," then here are a few methods that do not involve third-party tools. Even if unsuccessful unlocking attempts are not the case, your iPhone can get locked for several other reasons.
A child might play with it, which might lead to the disabling of your iPhone. Regardless of the back story, there are multiple solutions to solve this issue. Here are a few famous methods:
Method 1: Unlock via iTunes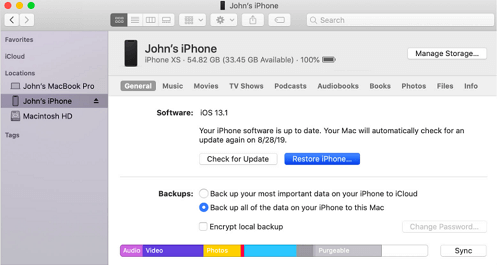 The first method will require you to use iTunes. You can regain access through it with a few simple steps. Before you go through the procedure, you must be aware of the following points to deter-mine whether or not this method will be successful.
You will need a Windows computer or Mac. Note that whichever you use, it must not be updated to Catali-na.
The "Find My iPhone" must be turned off
This method will erase your data. If you do not have a backup, then you must reconsider and go for any other option. However, if your data is safe, then you can quickly restore your iPhone from the backup
Now that you are aware of the requirements and the disadvantage, let us go through the steps:
Connect your iPhone to your Windows computer or Mac. Use a USB cord for doing so.
Next, launch iTunes
On the top, towards the left side of the screen, you will see your device's icon. Tap that
You will see all the information related to your device. Tap on the Summary.
There will be an option to "Restore iPhone." Select it.
If you receive an error message because of the enabled "Find My Phone," you will have to use the iCloud or the recovery mode method.
If everything goes smoothly, you will get a set of instructions on the screen. You must be mindful of the fact that the entire data will be erased. So, try to read the instruc-tions.
Once you have successfully restored your iPhone, you will have to follow the rou-tine setup process.
After the setup, restore your phone using iTunes or iCloud backup methods.
The iTunes restoration method is the easiest one. However, you might face inconvenience or failure if your "Find My Phone" is active. If you have realized that this might be a problem that you will face, move to the following methods described in this article.
Method 2: Unlock via Recovery Mode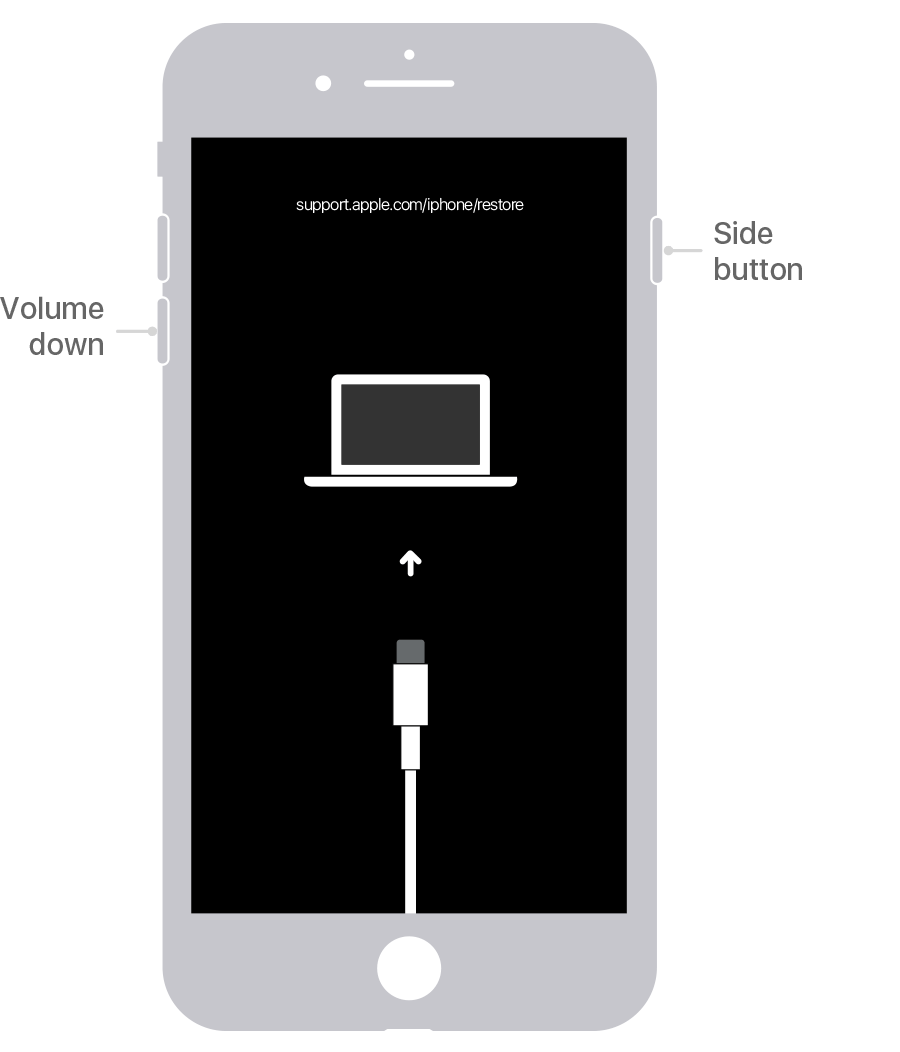 In case your Windows computer or Mac does not recognize your iPhone or iPad, then the "recovery mode" is the route to take. You can use it to reset your iPhone from scratch when your iPhone is disabled.
You will be required to use a Windows computer or a Mac to get access to your device. Make sure that they have not been updated to Catalina.
This method is most effective on the following:
iPhone 6s or earlier
iPhone 7 or 7Plus
iPhone 8, or newer
Note that by using the method, your iPhone will be restored to its factory settings. Therefore, you will lose all of your data. However, if you have been careful enough and have a backup, you can restore that from the Finder, iTunes, or iCloud.
As your phone will be restored to the initial settings, you will have to keep patient as it will take some time. Do not check your phone or interfere with the process thinking that there might be something wrong. The iPhone will be downloading its restored iOS software which will take a little longer.
Here are the steps that will help you in regaining access to your disabled iPhone:
Connect your iPhone to the computer.
Launch iTunes.
If you have iPhone 8 or later versions, first press and release the volume up button. Next, press and release the volume down button. After that, press and keep holding the power button. By doing this, you will see the recovery-mode screen.
There will be a popup that will show you two options: "Restore" and "Update." Select the restore option.
After the restoration, you can set up the device as a new one, or you can restore it through backup.
Unlock Disabled iPhone via Finder (For Mac Updated to Catalina)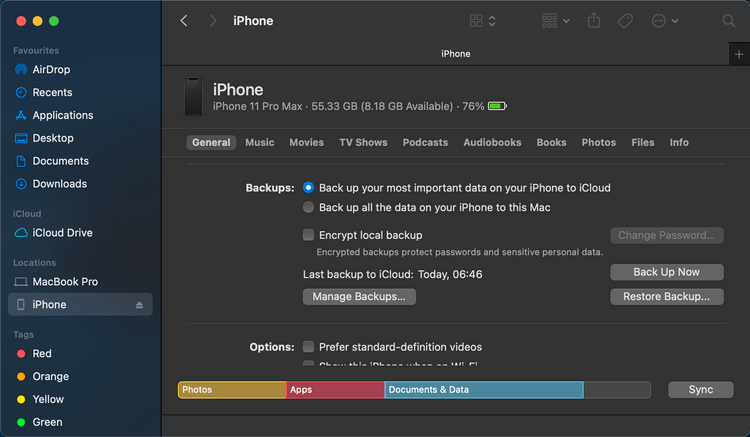 In case your iPhone is disabled, and your Mac is running on macOS Catalina, then you have the option of unlocking your iPhone through "Finder." In order to make this method work, you must make sure that your Mac is updated to Catalina. Furthermore, your "Find My iPhone" must be turned off.
This method will restore your phone and will update it to the latest version of iOS. After that, you can use the backup to restore from Finder or iCloud. Here are the steps that will help you guide through this process:
Connect your iPhone to your computer through a USB cable.
Select your device from the Finder menu.
Choose the option of "Restore Backup."
Do not turn off your device until it restarts itself.
Unlock Disabled iPhone (Without computer)
All of the above methods required a computer. However, if you are someone who has no immedi-ate access to one, don't worry! Here are some methods that can help you unlock your iPhone with the assistance of a Windows computer or Mac:
Method 1: Unlock via iCloud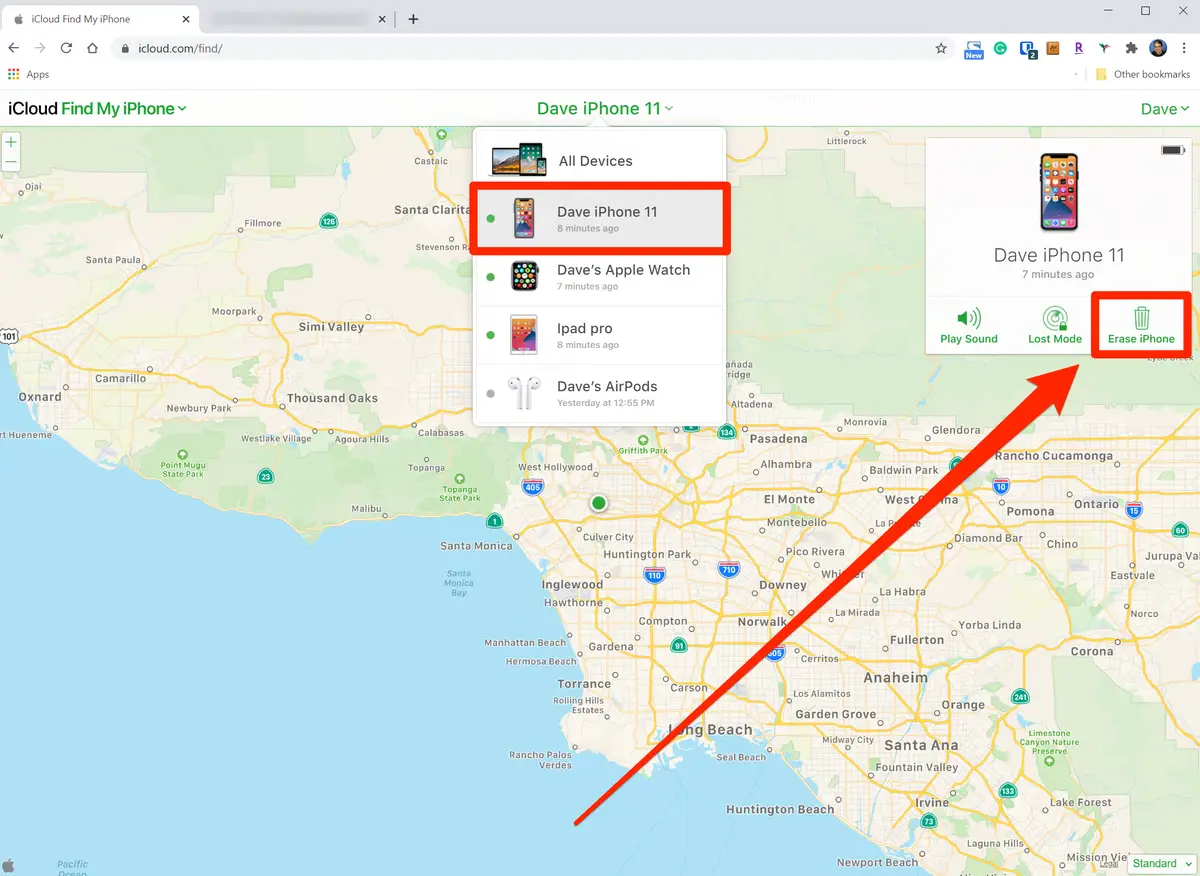 You can use iCloud to erase your device when you don't have a computer. The "erasing" includes the lock screen passcode. For this method to work, make sure that the "Find My iPhone" is ena-bled. Secondly, you will require your Apple ID and password.
After you have erased the data, you can quickly restore your phone through backup or keep it as a new one by not bringing back any of the old settings.
Note that this method might not work for you if you are someone who has inherited or has bought a second-hand iPhone. The steps below will guide you on how to restore your locked phone via iCloud:
Go to the Apps and data screen.
Select the "Restore from iCloud Backup" option.
Sign in with your Apple ID and password.
Tap on the "Choose Backup."
Wait for the iPhone to restore.
Method 2: Unlock via Siri
If you are using iOS 8.0 till iOS 11 iPhone, then restoring iPhones without a computer will not be much of a hassle. You can use unlock your iPhone through Siri. This method will not erase any of your data, so if you have not backed up any, do not worry!
First, enable Siri by pressing and holding the "home button."

Next, you can command Siri to open the "world clock."

When the world clock opens up, go to the "buy more tunes."
You will be taken to the iTunes store; from there, click on the "home button."
The home button will take you to the home screen, and you will have successfully unlocked your iPhone without a passcode.
Summary
If you have unlocked your iPhone, do not panic. You can pick and choose any of the methods listed in this article. Whether you own a computer or not, you will be able to fix your iPhone. One method that will absolutely solve the issue is using LockAway. It will professionally and effec-tively give your iPhone access back to you.