Bypass Any Locks For Your iPhone/iPad.
Easy - Instantly remove iPhone locks in few steps.
Professional - The R&D team has 10+ years experience in iOS jailbreak/cracking.
Secure - 100% Privacy Protection Technology.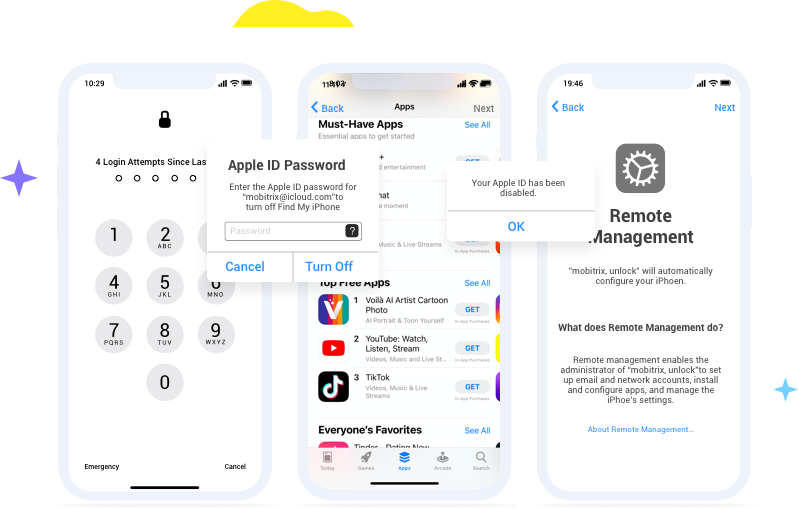 LockAway Removes Four Types of Passcode for You!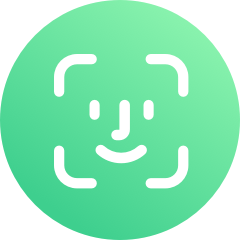 Passcode/Face ID
4/6-digit passcode
Touch ID
Face ID
Alphanumeric passcode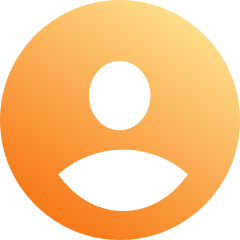 Apple ID
Forgot Apple ID password
Apple ID locked
Cannot erase the iPhone
Cannot turn off FMI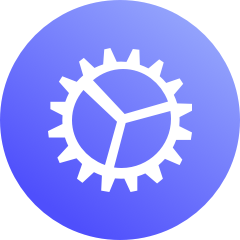 MDM Lock
Remote Management Lock
Cannot visit Apple Store
Limited iPhone features
Keeps asking for credentials
Screen Time Passcode
Forgot screen time passcode
Bypass parental controls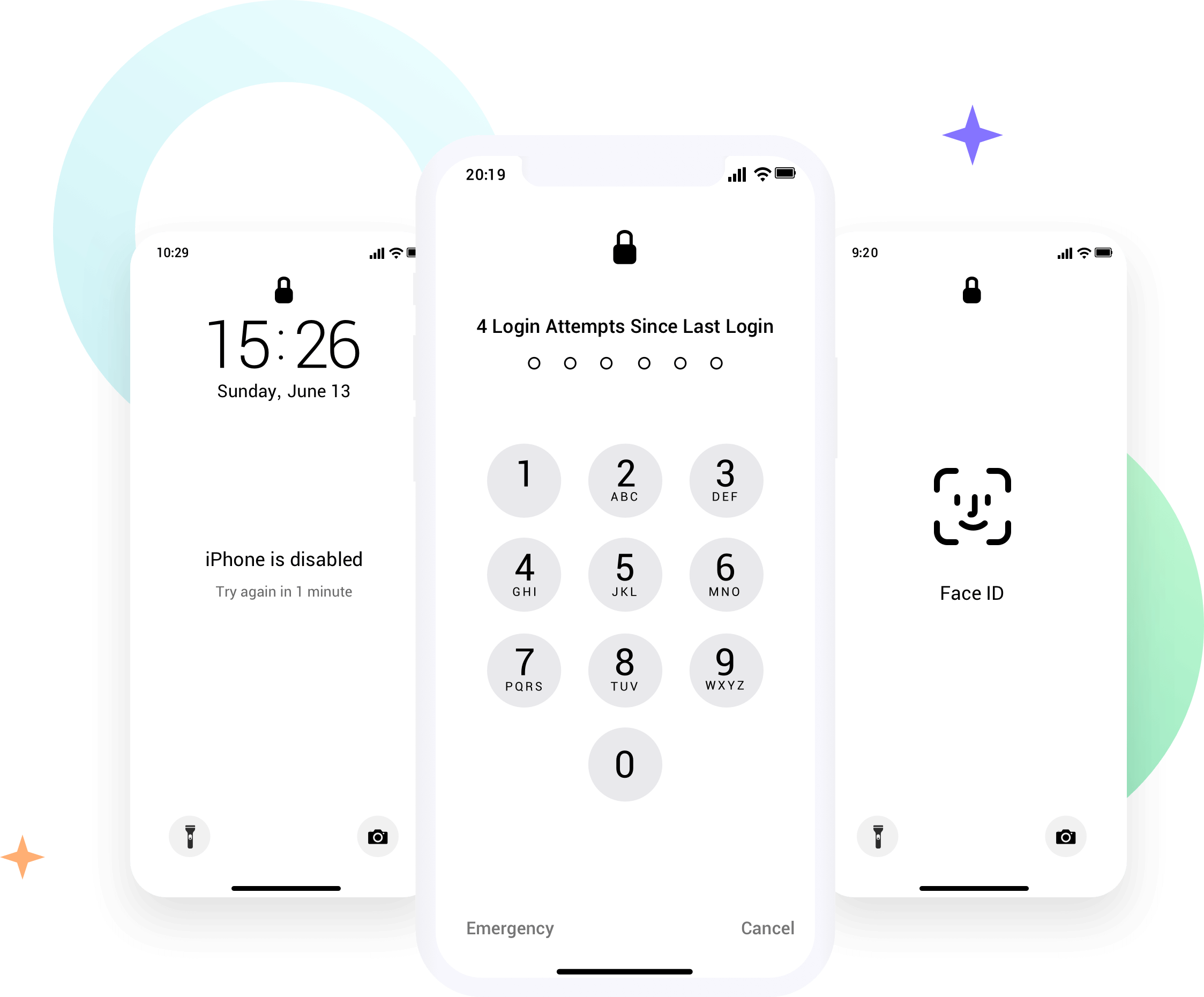 Bypass
Lock Screen

in Any iPhone/iPad

With LockAway, you will never get stuck on lock screen and get rid of those annoying notifications. No matter what reasons that caused it, we will get you iPhone locks removed permanently — forgetting passcode, second-hand iPhone, giving too many attempts of Apple ID and, etc.

Fully Compatible with the latest iOS/iPadOS 17, iPhone 15 and more. (Full devices list)
Forgot iPhone Password
Too many incorrect Attempts
Second-hand iPhone
iPhone functions are restricted
Face/Touch ID not working precisely
Cracked iPhone Screen
Unlock Your iPhone Screen Password within
3 Steps
Connect Device
Choose feature "Unlock Screen Passcode".
Download Keyfile Package
Choose a save path and click "Download" to proceed.
Start Unlocking
Click "Start Unlock" to remove iPhone passcode.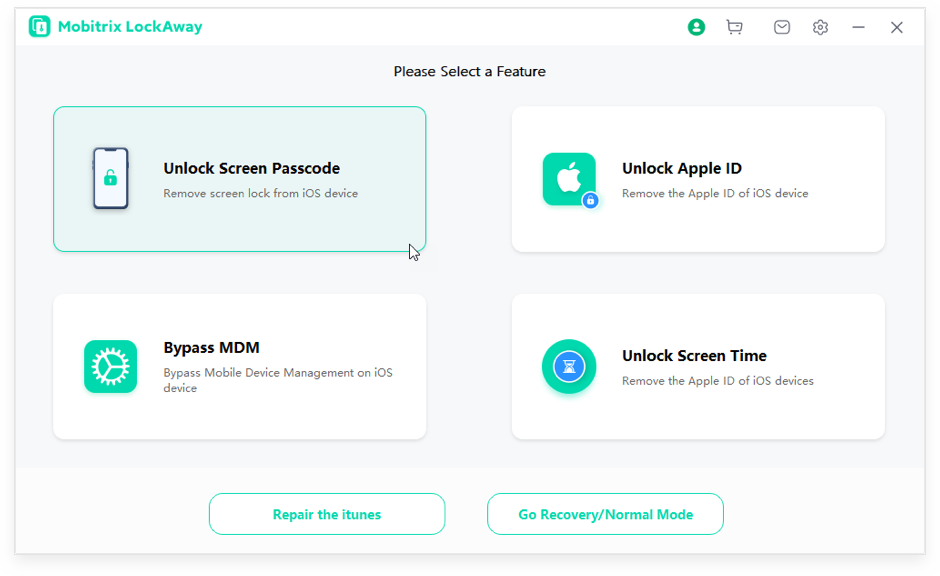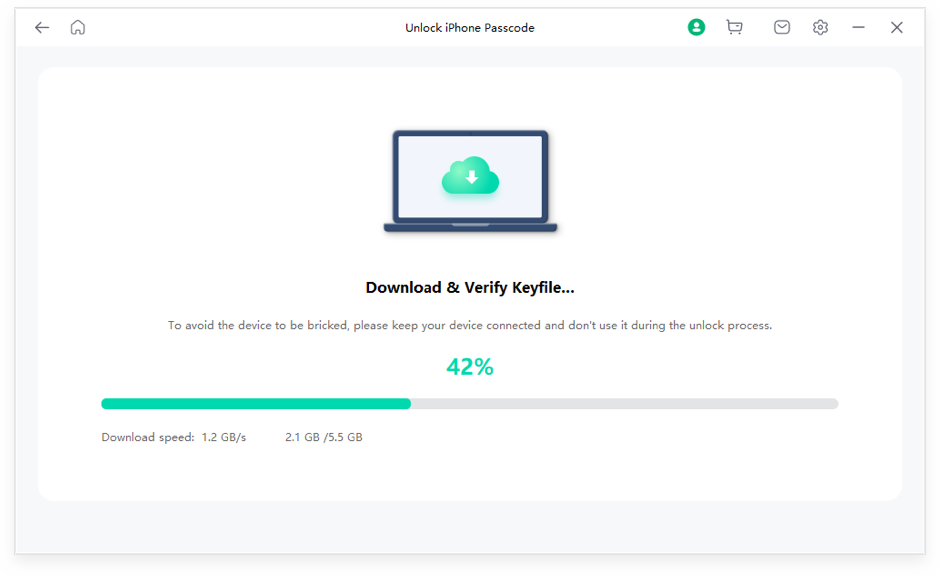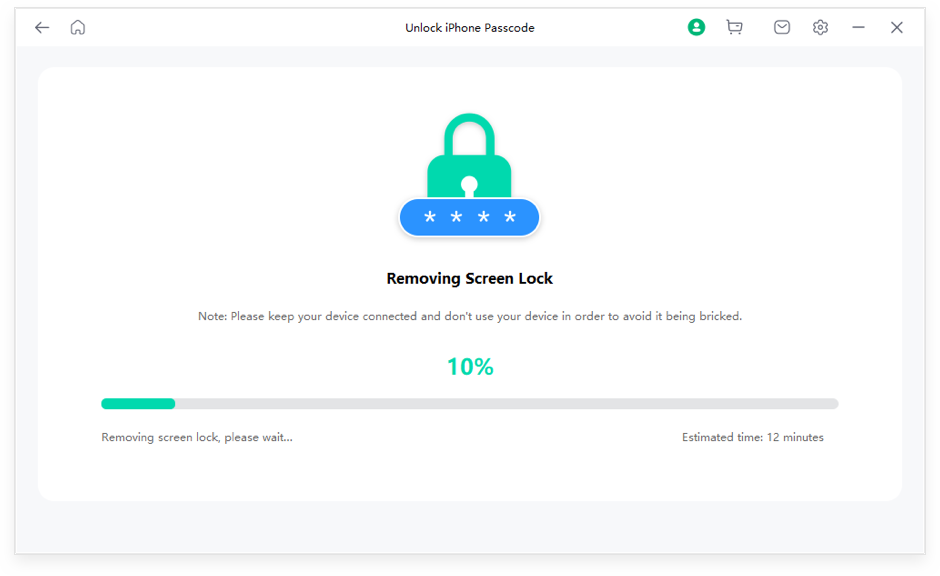 Erase
Apple ID

without Password

If you Apple ID got locked or disabled, LockAway can help you to erase the existing Apple ID and iCloud account on your device. After that, you are able to use all iCloud service and Apple ID features by logging into a new account.

Fully Compatible with the latest iOS/iPadOS 17, iPhone 15 and more. (Full devices list)

After you remove the Apple ID, you can:
Change to a different Apple ID or create a new one
Enjoy all iCloud services and Apple ID features
Turn off Find My iPhone/iPad easily
Stop being tracked by the previous Apple ID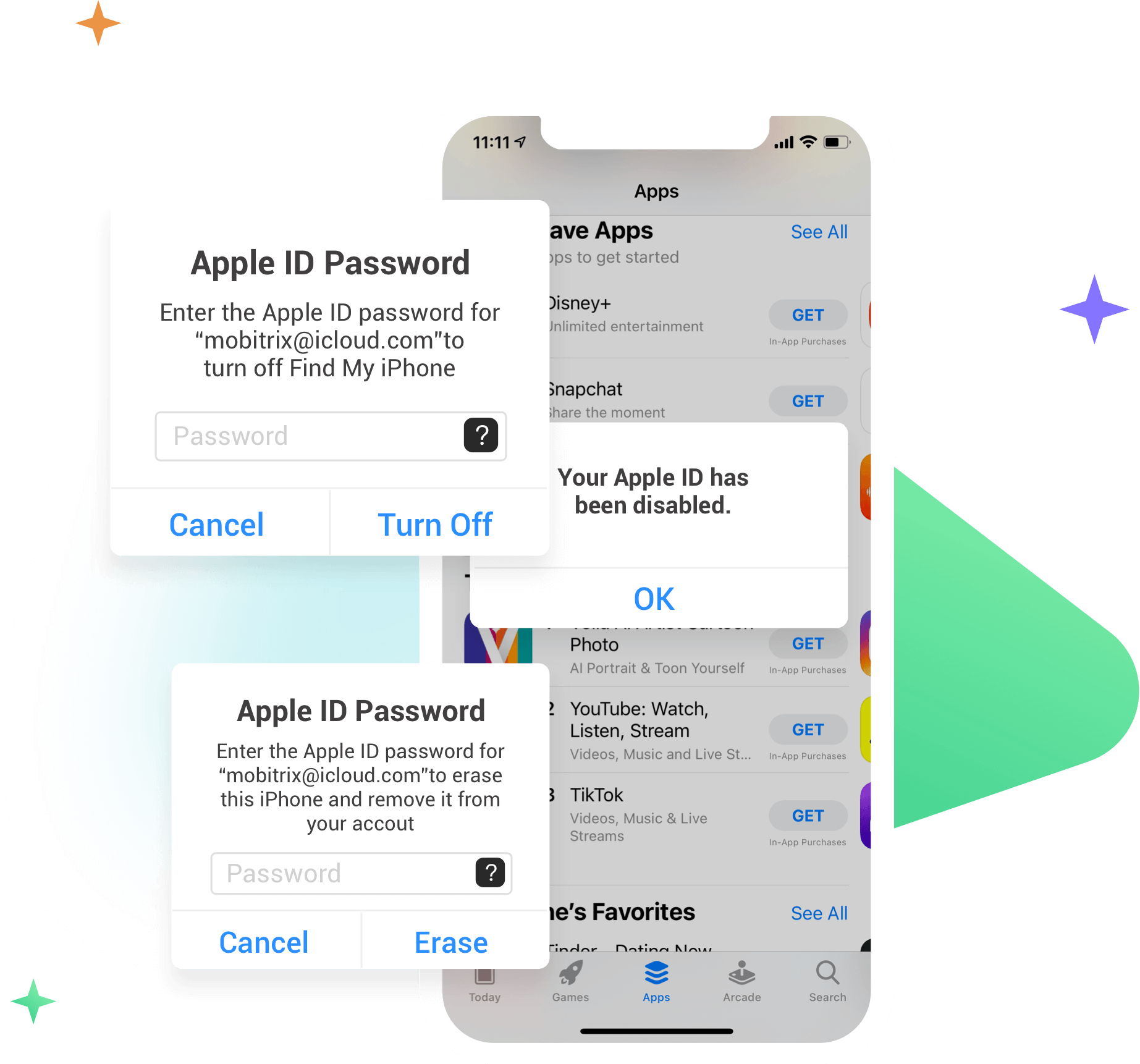 Attention:
1. LockAway only supports the unlocking of activated devices.
2. If your device is running iOS 11.4 or later versions, to unlock Apple ID, the Two-Factor Authentication & screen passcode should be enabled.
3. If your device is running from iOS 10.2 or later versions with Find My iPhone disabled, you can unlock the Apple ID without data loss.
Bypass
MDM

Login Screen Easily

LockAway can help you bypass the MDM lock via the most simple way as well as providing the industry leading solution — no username and password needed to access the iPhone!

You don't have to wait until tomorrow while we can solve it immediately.

Fully Compatible with the latest iOS/iPadOS 17, iPhone 15 and more. (Full devices list)

What can you do after bypassing MDM lock screen?
Get rid of activation process on iPhone & iPad
Remove MDM profile on corporate locked iOS devices
Freely get into the device again.
Note: Illegal passcode removing for business purpose is prohibited.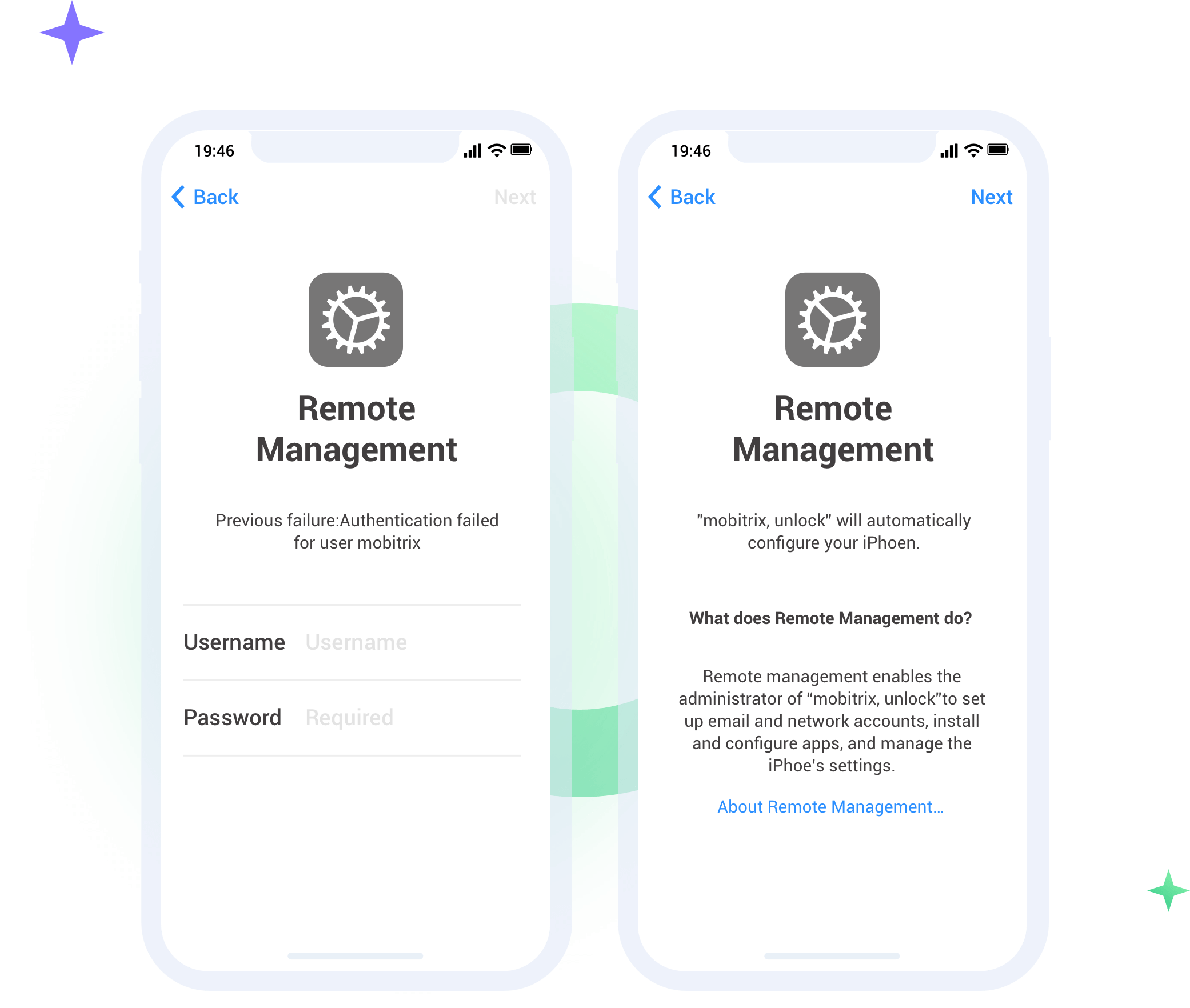 Note:
Illegal passcode removing for business purpose is prohibited.
Bypass
Screen Time Passcode

on iPhone/iPad

Set up your Screen Time passcode for limiting the use time of your iPhone/iPad long time ago but forgot it completely? Don't worry. You are well taken care of. No matter why you get your Screen Time passcode locked, Mobitrix LockAway can help you out without erasing your device but only getting rid of the passcode!
Remove Screen Time passcode just a few clicks
100% success rate
Zero data loss
Easy to use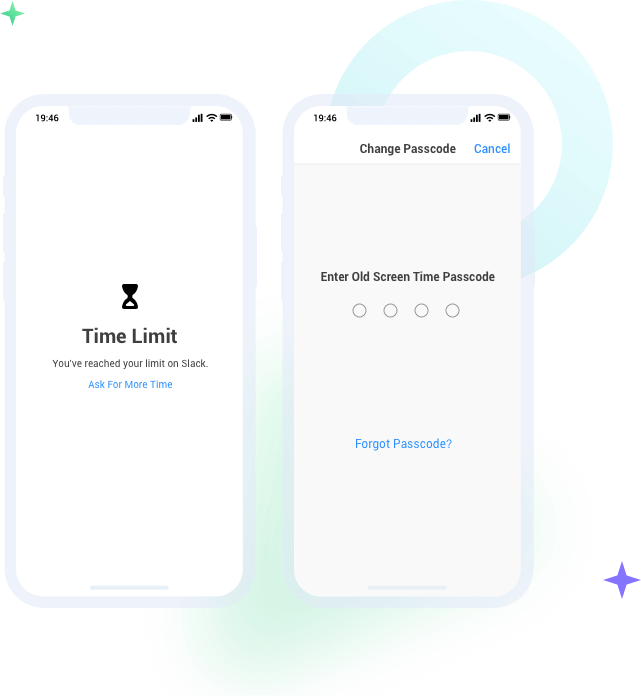 Why Choose LockAway?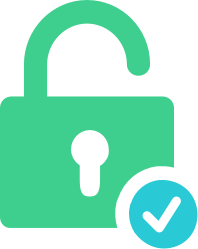 Effective unlock
Bypass various iOS device locks permanently. Support latest iPhone/iPad and most software versions with exclusive technology.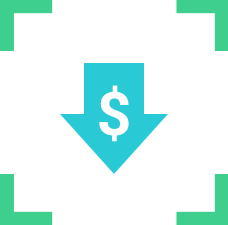 Much Lower Cost
We offer the most competitive price across the industry and multiple payment options. You have the flexibility to choose how you want to pay.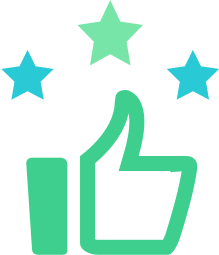 Easy to Use
You don't have to be an expert to use LockAway because it is designed for all users. Simple clicks and get all locks passed.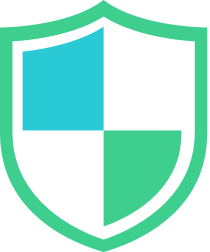 100% Secure Your Privacy
The privacy is always the priority. By stand with LockAway, we commit to provide your 100% protection of your personal data.
What Our Users Say About Us
LockAway is definitely the lifesaver! My nephew is 9 years old and accidentally changed my password and forgot the passcode. I tried to guess as much as we can but none of them work. So I started to Google for the solutions. After 3 hours of searching and trying multiple tools, luckily, I found LockAway. I just follow the software's instructions which were so easy and clear. Taking about 30 minutes and I finally see my sweet home screen! 5 stars for sure!
I bought a used iPhone X from someone on Facebook and everything looks great when I check it. However, after I factory reset this iPhone, I was stuck on the stating and showed "activation lock'' for no reason. I contacted the seller and get no response at all. Then I went to a local repair store but I have been told it may cause $130 plus 1-week waiting, which was so radicular to me, the price and the time! With LockAway, I did it by myself for about 40 mins and only cost me $40! You need to try it if you have the same issue.
I'm sure many people have the same problem as me --- download some app using friends apple account because of the price or region restriction. But Apple is just so annoying like keeps asking me to enter the password for some Apps I don't even know. I just hate the pop-up and always want to remove it completely. Many solutions on Google are just wasting my time until I found LockAway. I used the Apple ID bypass function to remove the pop-up in 20 mins! Furthermore, I like the UI and it is so easy to use. This is a must-have tool for me as an iPhone user!
iPhone Unlock FAQs
Please check our Tech Spec. If your device model is in the supported list, LockAway usually have a 99% success rate for unlocking your device. If you fail to unlock your device, we will guarantee a full refund. You can request the refund within 30 days of the purchase date.
No. software can unlock iPhone passcode without losing data by far on the market. But you can restore backup file to iPhone if your have made backup in iTunes or iCloud.
You can use "Repair iTunes" and "One-click Recovery/Normal Mode" freely on trial version. The rest of the features are only available for paid users.
1. LockAway is lot cost-effective than lock repair store, which normally charge $100+ per service.
2. LockAway helps you to save the searching and traffic time. You can repair your phone at home and it only takes about 30 minutes.
3. LockAway helps you save a lot repairing time and 100% protect your privacy. In repair store, you may leave your phone there for 2~3 days (shipping may takes longer), and no one can guarantee the security of your personal information.
Dowload LockAway Bypass Any Locks Today!
Compatibility
Compatibility Info
Bypass Passcode/Face ID
Remove Apple ID
Bypass MDM Lock
Screen Time Passcode
Supported Operating System
Supported Devices
iPhone 5s-iPhone 15
Supported iOS
iOS 17 and former versions
Requirement
None
Two-Factor Authentication enabled or Find My iPhone disabled
None
None