Gebruikershandleiding van Mobitrix LockAway
Nieuw bij Mobitrix LockAway? Wij zullen voor u zorgen. Klik hier om te weten hoe u de software instelt en het proces voltooit.
Herstel iTunes
Stap 1 Download en Installeer Mobitrix LockAway.
Stap 2 Verbind iPhone/iPad met de computer.
Stap 3 Klik op "iTunes repareren".
Stap 4 Klik op "Repareren"..
Stap 1
Download en installeer Mobitrix LockAway
Download en installeer Mobitrix Perfix op je PC of Mac, en start dan het programma..
Stap 2
Verbind iPhone/iPad met computer
Verbind de iPhone/iPad met de computer via een USB kabel.
Stap 3
Klik in het hoofdmenu van Mobitrix LockAway op "Repair iTunes"."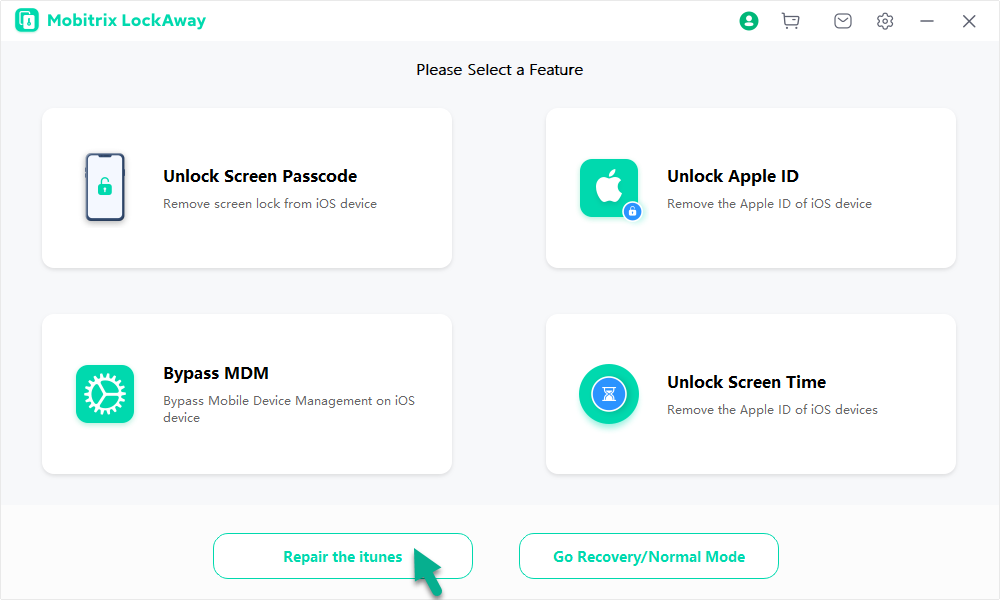 Nadat je op "Repair iTunes" geklikt hebt, zal Mobitrix LockAway automatisch een diagnose van je iTunes maken.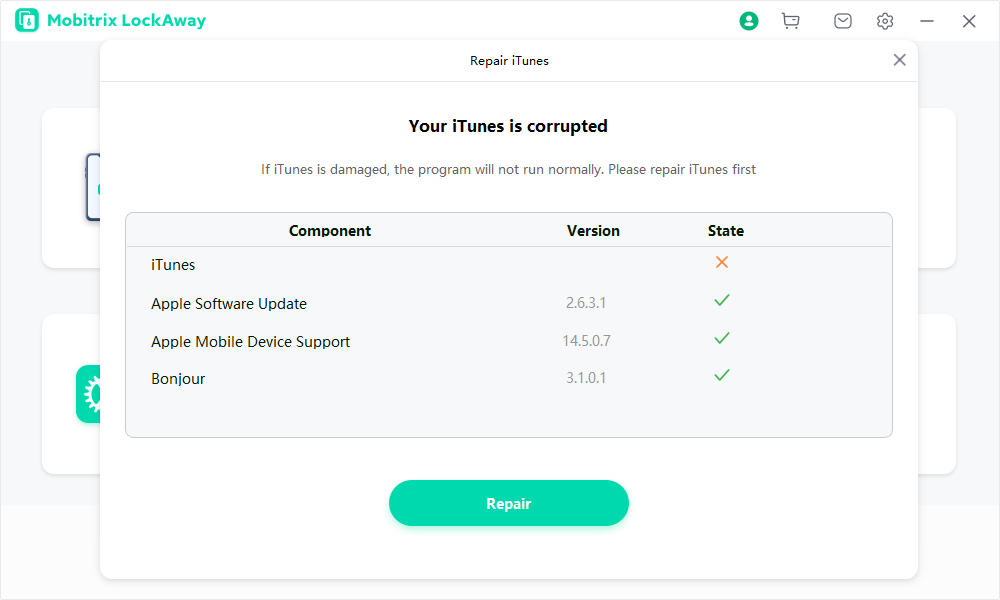 Stap 4
Klik op "Repareer"
Download en installeer automatisch de nodige stuurprogramma's om je iTunes te repareren.

De reparatietijd is normaal gesproken minder dan 10 minuten en je iTunes is weer klaar voor gebruik.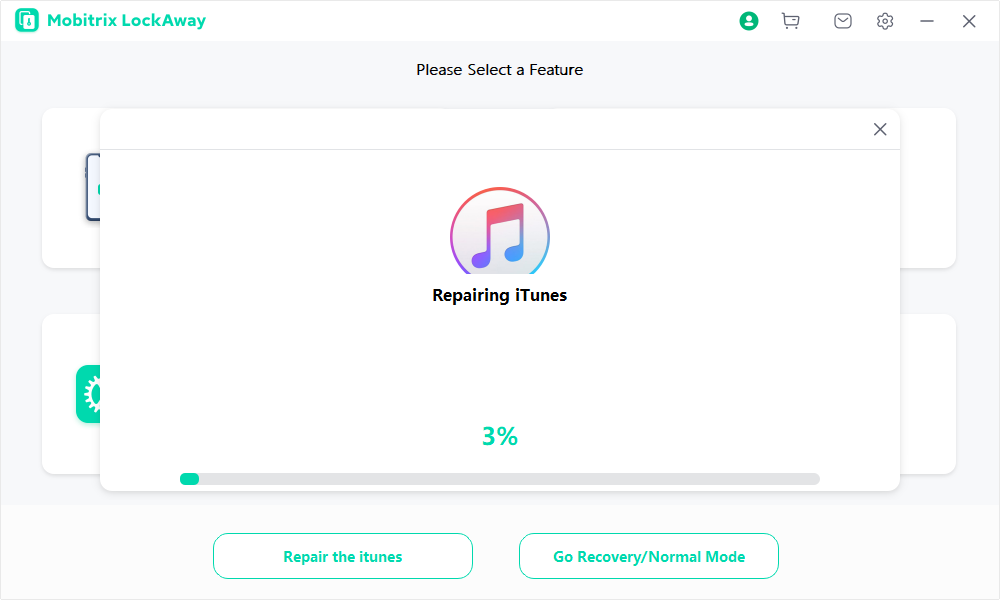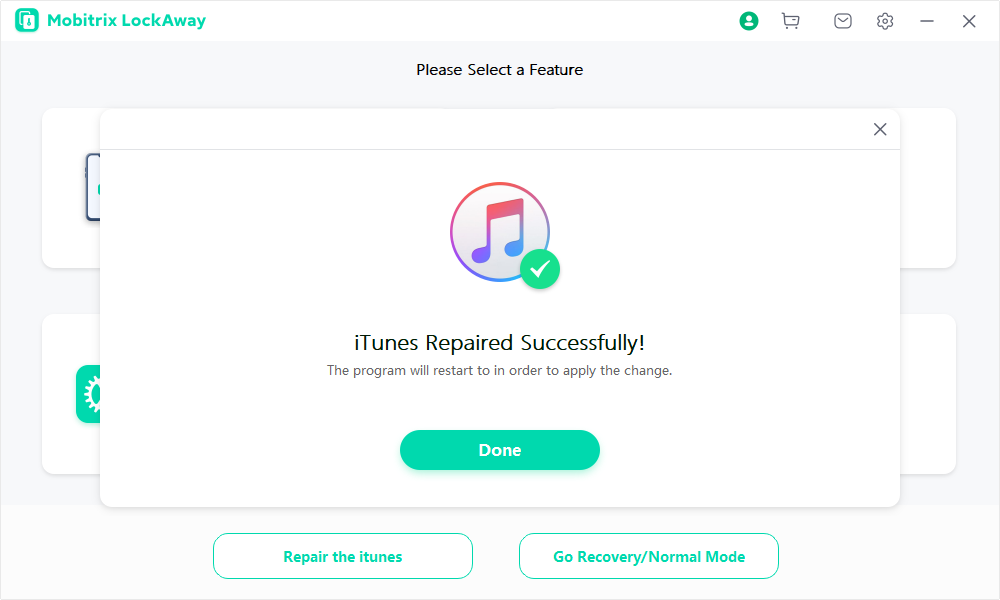 ---
De software herstart na succesvolle reparatie.
Als de reparatie mislukt, begin dan het hele proces opnieuw of neem contact met ons op.