The use of smartphones has become part of human life as they play an important role in our lives. When our phones encounter some problems, such as restarting now and again it becomes difficult to operate them hence causing inconveniences to our daily activities.
This article is going to take you through how you can solve the issue of your iPhone restarting now and again.
Part 1:Types of iPhone restarting problems
iPhone intermittently restarting but still allowing you to access the interface.

iPhone is stuck in a restart loop by just showing the Apple logo preventing you from accessing any services.
In case your iPhone falls in the second type then skip to method 6-7 of part 3.
Part 2:Why your iPhone may keep restarting
Update issues: This is the case where your iPhone may encounter may network issues while updating an OS. If the process is terminated before it is finished it may cause your iPhone to keep restarting.

Attack by Malware: this is where you install apps from untrusted sources making your iPhone vulnerable to security attacks.

Driver instability: Drivers that have become unstable in your iPhone due to changes can make your iPhone restart every time.

Hardware problems: iPhone that has crashed or dropped in water may cause hardware components to fail hence restarting all the time.

App problems: If you install apps wrongly your iPhone may keep restarting.
Part 3:The solution of iPhone restarting.
Now that you know why your iPhone keeps restarting let's learn how to fix that. The article has arranged the options in a way to know which option is best for you.
Options 1-2 are the easiest methods while methods 3-5 can be solved by the use of the iPhone. Methods 6-7 require you to have access to a computer and if it is restarting infinitely then try these methods.
Method 1: Remove the SIM card
It may be possible that the sim card is broken or is having some connection issues with the cell carrier. If the iPhone stops to restart while the sim card is off but begins to restart again after it is returned then you can consider visiting your service provider.
Method 2: Hard Restart
iPhone 6S or earlier models: Press the Home and the Power button once while holding them until you see Apple's logo disappear and reappear, then release it.

iPhone 7: Press the Power and down volume buttons while holding them until Apple's logo disappears and reappears on your screen.

iPhone 8 or newer models: you can press then release the volume up and the volume down buttons, then long-press the side button until Apple's logo appears.
This is the quickest way to fix your iPhone restart issues.
Method 3: Update the iPhone's software
Doing iOS updates may fix a lot of hardware issues that may cause your iPhone to keep restarting. To check for any software updates, you can use two methods:
Settings > General > Software Update

Connect your iPhone to your PC and update iPhone software using iTunes
However, this method is not comprehensive as it only solves software problem which may not be causing the problem.
Method 4: Uninstall problematic apps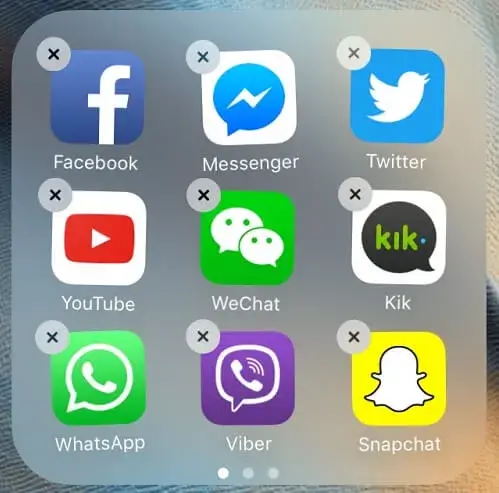 In case you installed a certain app and the iPhone began to experience the restarting issue then you can go ahead and uninstall that app.
You can also check for any app that is causing problems by going to Settings > Privacy > Analytics > Data Analytics then scroll down and check for an app that has been listed many times then uninstall it
Method 5: Reset iPhone to factory defaults
It is not an effective way of solving the problem but you can do it by going to Settings > General > Reset > Reset All Settings then restore the factory default settings.
However, with this method, all your data and apps will be lost and it requires you to enter your Wi-Fi password.
Method 6: Use Perfix Software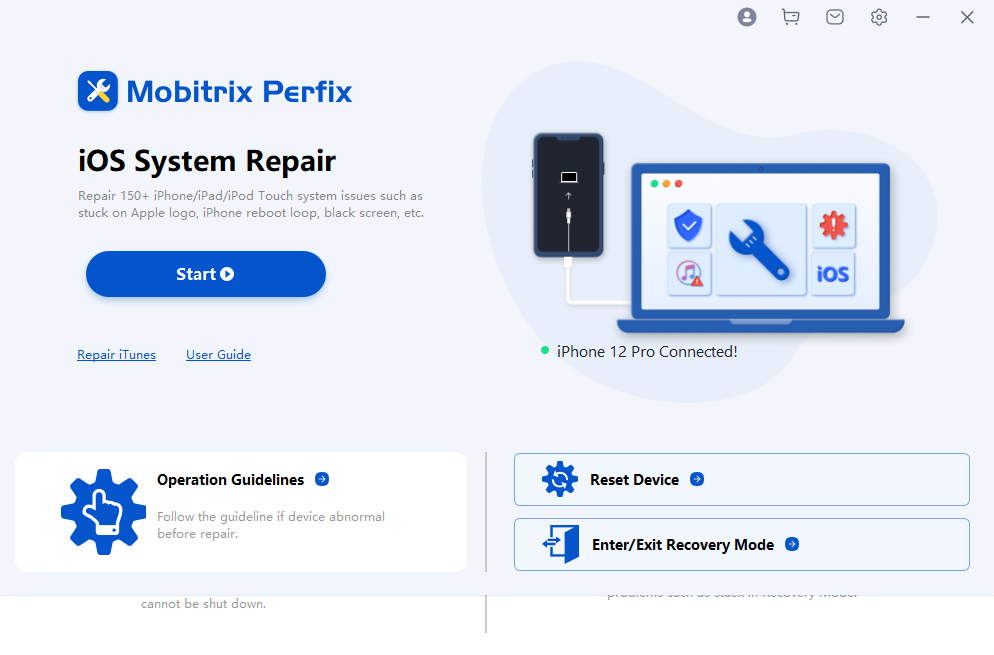 Mobitrix Perfix is a professional iOS repair software that can effectively fix many iPhone problems.
Therefore, with Perfix you will be sure that your problem will be solved effectively. The steps to follow include:
Download and launch Perfix on your computer.
Connect your iPhone to the computer. Waiting for detecting your device and Click star.
Select "Standard Repair" option.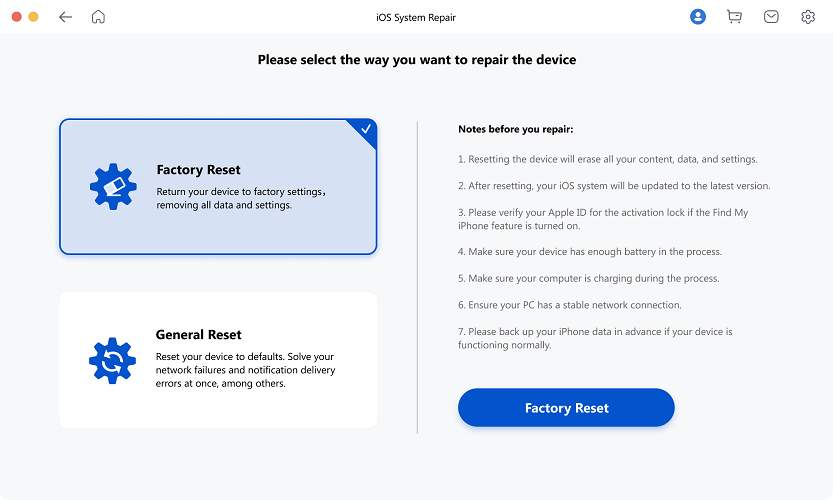 When the repair done you will be able to access your iPhone normally. Some of the great features of using Perfix include:
Does not need to use iTunes/Finder.
You will not lose any data while repairing your iPhone.
Contains simple and few steps and your problem will be fixed.
Supports all versions of iOS.
Supports all versions of computers be it Mac or Windows.
Method 7: DFU (Device Firmware Update)
Through this method, we suggest doing a special restore through DFU whereby the iPhone will be detected by iTunes but is not able to load iOS. The steps below will guide you:
Download and install iTunes latest version on your computer.
Ensure your iPhone is connected to PC.
Long-press the Wake and Home buttons for around ten seconds then release the Wake button and not the Home button till the iPhone is detected in Recovery mode by iTunes.
Go to "Summary" then select "Restore iPhone".
To execute step 3 for different iOS versions:
iPhone 6S or earlier models:

Press the Wake and Home button while still holding them for like eight seconds, then release the Wake button while still pressing the Home button till your computer acknowledges your iPhone.

iPhone 7 or iPhone 7 Plus:

Press the side and the volume down buttons for eight seconds before releasing the side button but continue pressing the volume down button up to when your computer acknowledges your iPhone.

iPhone 8 or newer models:

Press the up volume button first release it then press the down volume button. Next press the side button till you see a black screen then press the down volume button while still holding them for like five seconds and then release the side button only.
However, with this method, you must have iTunes installed on your computer, and in the end, you will lose your data and follow complicated steps.
Part 4: What to do if none of the above solutions works
If you are not helped by the solutions above then you can consider Visiting any Apple center near you for assistance.
Summary
To conclude, many of us heavily rely on our iPhones for different functions such as keeping updated, communications, and education purposes. So, experiencing problems such as iPhone restarting all the time can greatly affect many things.
But with this article, you will be sure to find a way of solving the problem Perfix being the best among them all as it is less complicated and fast.
If you find none of the above solutions helpful, please seek help from Apple.