User Guide of Mobitrix LockAway
New to Mobitrix LockAway? We will take care of you. Click here to know how to set up the software and complete the process.
Get Started
Here is a brief instruction for LockAway regarding basic information, download, install, set-up, and activation.
1
How to download Mobitris LockAway?
Please go to the official product website of Mobitrix LockAway, click FREE DOWNLOAD, and you can start the journey right away.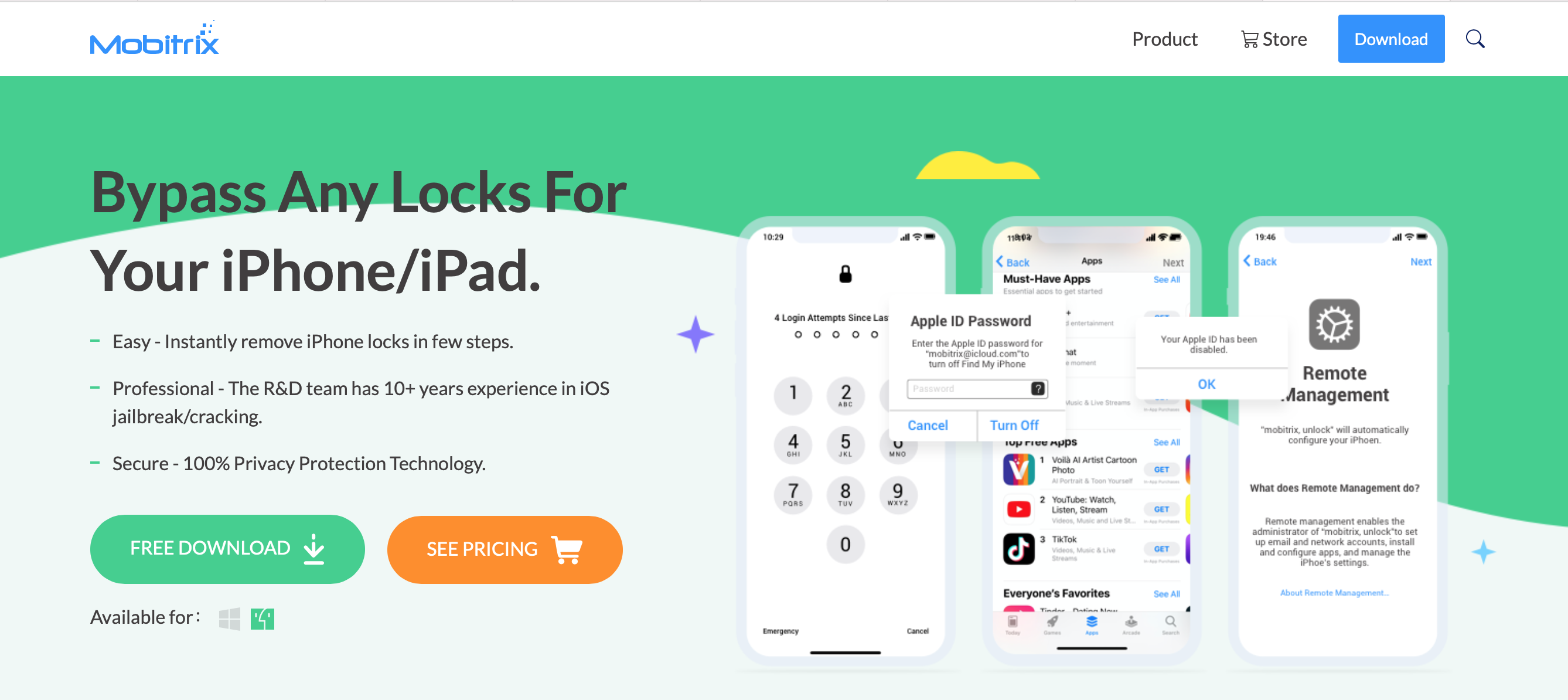 2
How to update the customized WhatsApp to official WhatsApp after transferring WhatsApp?
After transferring WhatsApp messages to the customized WhatsApp of the destination device, you can follow the steps below to update the customized WhatsApp to be official WhatsApp.
Back up WhatsApp chat history to local storage.




Uninstall the customized WhatsApp and then install the official WhatsApp from Play Store. After installation, it is recommended that you manually give WhatsApp permission to access the data storage on the setting.

If you did not manually grant accessing permission as stated in Step 3, then you will see a popup requesting the permission to access the storage when logging in the official WhatsApp. Please select Allow.

When you log in, you will see the pop-up windows that request to seek and recover the backup from Google Drive. Please click on "NOT NOW" or "SKIP".




If a pop-up windows appears, please click on 'Restore' and start to restore the local backup.




---

If the second picture in step 3 appears during the updating process, step 4 will not appear.



3
How to change the language in Mobitrix LockAway?
There are seven different languages in the setting of Mobitrix LockAway. It is totally feasible for you to change the language you want in LockAway Interface.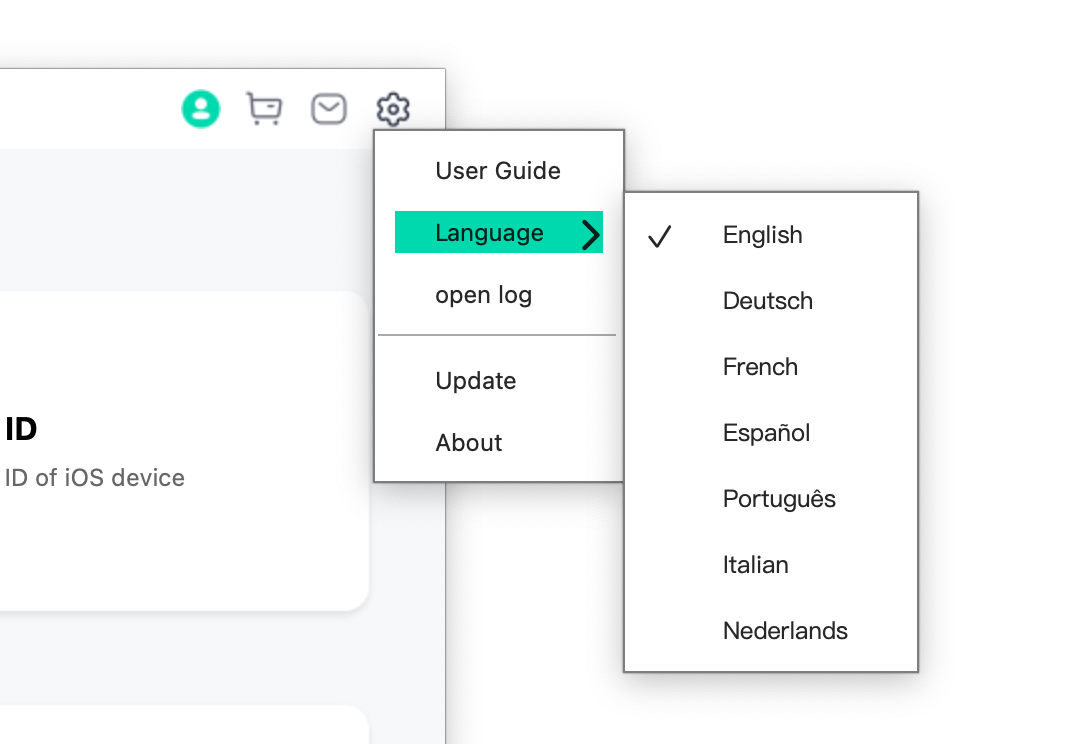 Click on the Language button at the top right-hand corner of the LockAway interface.

Select the language you want for display.
4
What is the difference between the free version and the paid version?
You can use "Repair iTunes" and "One-click Recovery/Normal Mode" freely on trial version. The rest of the features are only available for paid users.
5
How to activate Mobitrix LockAway?
If LockAway meets your satisfaction, warmly welcome to download and try it out! To take complete advantages of LockAway, we strongly suggest you activate it, during which, you will need to make a purchase. As long as you complete the payment, you will receive a registration code in your email, with which, you are able to activate LockAway.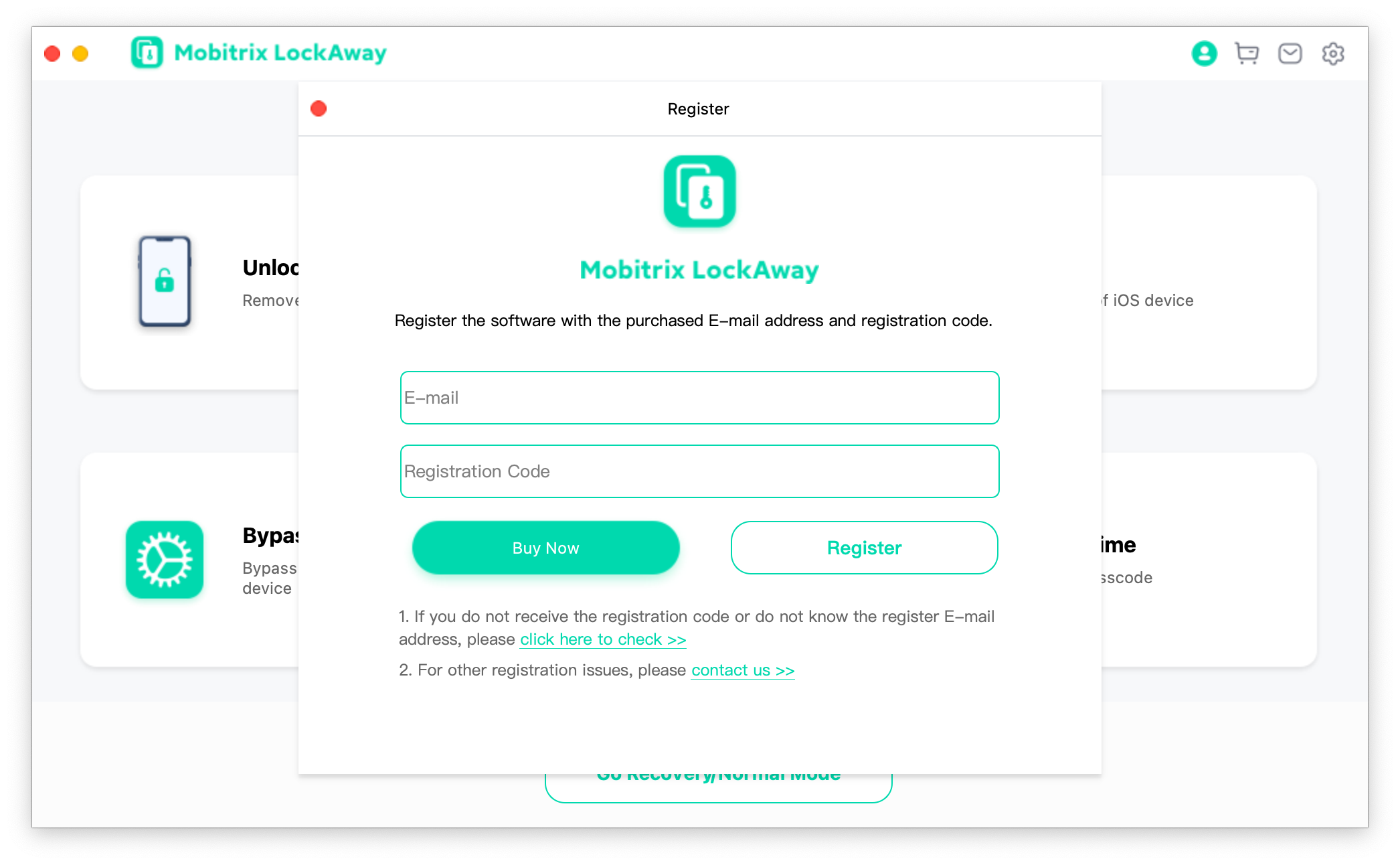 Please click the first button of "Register" at the top right-hand corner of LockAway interface and enter your email and the registration code you receive.
---
Please connect your computer to Internet during the activation process.
If you did not receive Registration Code after you complete the payment (which does not happen a lot), please do not hesitate to contact Support Team.
If you have any other questions, please feel free to contact us.