Backups help safeguard data, especially WhatsApp backup, which can restore WhatsApp and regain your chats and media files. However, at times WhatsApp backup does not work, and this can cause errors with the backup. To help you fix this, we will introduce the various options that you can use to fix your WhatsApp backup does not work problem.
Part 1: Possible Causes of WhatsApp Backup Does Not Work
WhatsApp backup not working could be due to various reasons. For one, a network connection is needed to create a WhatsApp backup. Therefore, if there are issues with the network, WhatsApp backup may fail to work. Additionally, if you don't have enough storage to accommodate the backup or your WhatsApp is not updated to fix any bug, then WhatsApp backup may fail to work.
Part 2: Most Convenient Way to Backup WhatsApp in A Few Minutes
To avoid WhatsApp backup does not work problem, you need to use a good and reliable way to create the backup in the first place to avoid any issues during the backup. The way to do this is by using the most convenient and dependable third-party tool, Mobitrix, designed to give you an easy time during WhatsApp backup.
Why use Mobitrix?
Mobitrix doesn't have a storage limit.
Mobitrix is user-friendly.
The backup speed is fast and instant on Mobitrix.
Any WhatsApp data can be backed up using Mobitrix.
Mobitrix safeguards your data and privacy.
To backup your WhatsApp using Mobitrix, first visit the official Mobitrix site and download and install it on your computer. Once installed, connect your phone to your computer using a cable, then follow the steps below.
Click "Back up"and connect your device to computer.

connect the 2 device to pc

Once your phone is detected, click "Back Up".

backing up whatsapp messages

Once the backup process completes, Mobitrix will notify you.

backing up whatsapp messages
Mobitrix is the most recommended WhatsApp backup tool. Click here to get started with Mobitrix.
Part 3: Other 6 Ways to Fix your WhatsApp Backup not Working
1. Diagnose your Network
If you have an unstable network connection, WhatsApp backup will not work. Therefore, first, check if your Wi-Fi router is working, then try the tips below:
Restart the router.
Reset your network settings. Open Settings > General > Reset, then click Reset Network Settings.
Switch to Airplane mode for about 3minutes.
Try to use cellular data instead of Wi-Fi.

reset iphone network connections
2. Update WhatsApp
Is your WhatsApp updated to the latest version? If not, you need to update it as it could be a bug causing WhatsApp backup does not work problem.
If using iPhone, update WhatsApp from Apple Store. Open Settings > General > Software Update. If there is an available WhatsApp update, click the Update option.
3. Re-login your iCloud
If there is a problem with your iCloud account, this may affect your WhatsApp backup. However, you can fix this using the steps below:
Open Settings.
Navigate to iCloud and click the option to "Sign Out of iCloud".
Sign back in using your credentials.

sign out of icloud
If iCloud was what's causing WhatsApp backup does not work, the steps above should fix it.
4. Restart Your Device
To restart all running services, including WhatsApp, go ahead and restart your device. Restarting the device is the quickest fix to solve minor glitches affecting your device, causing it to fail to backup WhatsApp. Once you restart the device, try to backup your WhatsApp and hopefully, it should now successfully backup.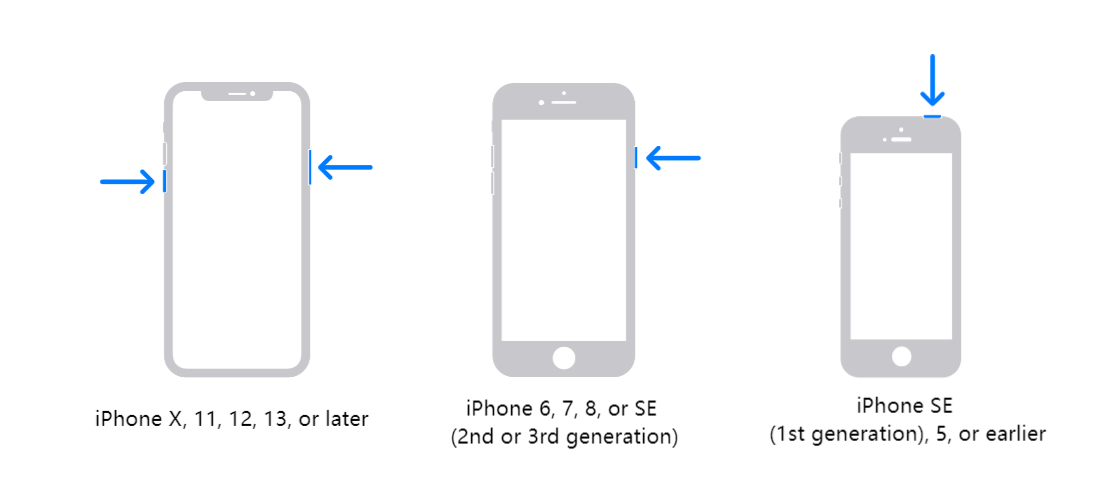 restart the device
To restart your iPhone, long-press the Sleep button until Apple's logo appears
5. Check available storage
A WhatsApp backup requires you to have space. So, if you don't have adequate space to accommodate the backup, you will face issues during backup. To check the available space, do the following:
Open Settings.
Click General
Click iPhone storage to display how much space you have.

icloud storage
If you don't have adequate space, create space by deleting unneeded files or apps, then re-attempt the WhatsApp backup. This time it should work.
6. Sign in Again to your WhatsApp account
If WhatsApp is failing to sync with your account, backing up WhatsApp will be hindered. To fix this, log out of the WhatsApp account, then log back in.
From intense research, we concluded that various reasons could affect your WhatsApp backup. In this post, we discussed the different reasons why WhatsApp backup does not work. Additionally, we offered multiple ways that you can use to fix WhatsApp backup not working. To avoid such a scenario and resolve it use the Mobitrix WhatsApp backup tool for a quick, instant, guaranteed, and successful WhatsApp backup.